Here's a Pumpkin Spice Latte Your Dog Can Enjoy
Follow these simple steps to PSL bliss.
You know the holiday season is on the horizon when your local coffee shop is taken over by Pumpkin Spice Latte Fever (PSLF).
And while humans can safely sip this cozy beverage… their four-legged friends cannot. Caffeine, sugar, and nutmeg all could pose problems for your pup.
But don't despair! There's an easy way to whip up a Pumpkin Spice Latte alternative that your furry best friend will adore.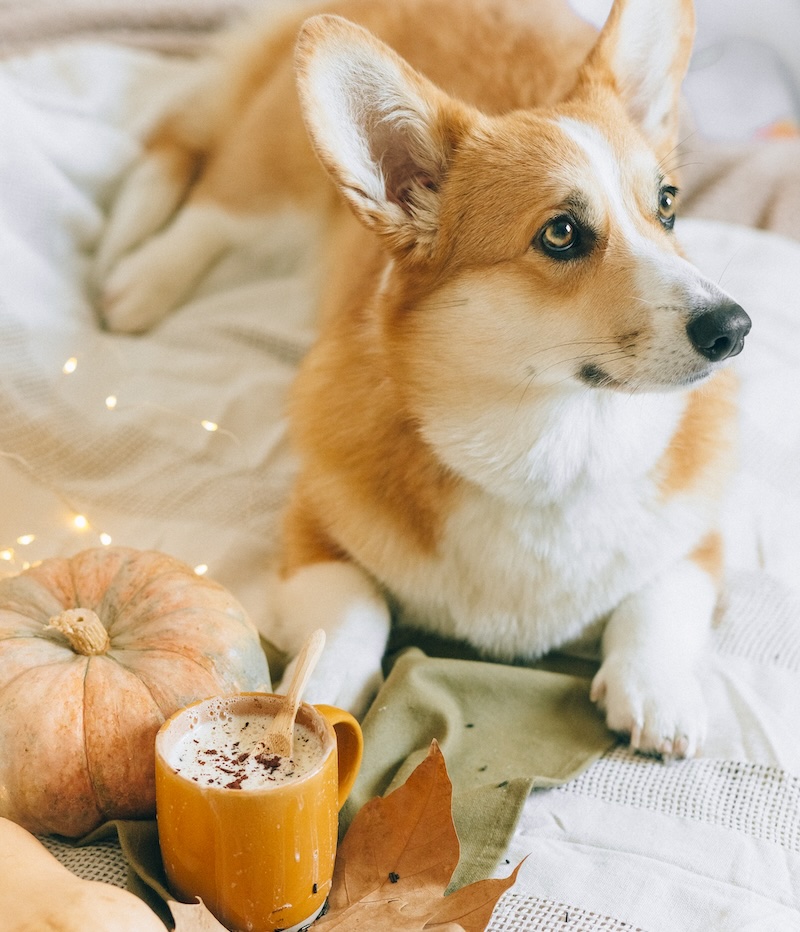 You'll need the following ingredients:
1/4 cup of plain, pure pumpkin puree—never pie filling
1/2 cup of water or unsalted chicken broth
1 cup of unsweetened almond milk (or any dog-safe, non-dairy milk)
1/4 teaspoon of pure cinnamon, not a spice blend
A tiny pinch of ground ginger
A dollop of whipped cream, dairy-free if your dog is sensitive. Make sure it doesn't contain xylitol
Then simply follow these instructions:
In a small saucepan, heat the pumpkin puree, almond milk, water (or chicken broth), and pumpkin puree over medium heat. Stir consistently until the mixture is warm, but not boiling.
Once warmed, reduce the heat to low and stir in the cinnamon and ginger. Continue to stir for another minute to let the flavors meld.
For a frothier consistency, carefully pour the mixture into a blender and blend for a few seconds until smooth and a little frothy.
Pour the mixture into your dog's bowl and top it with a little whipped cream as an extra treat. Make sure the latte is a comfortable temperature—not too hot—for your dog. You can test the temperature by putting a small amount on your wrist first, making sure it is only warm to the touch.
Always monitor your dog when introducing a new food or treat to ensure there are no allergic reactions or sensitivities.
Serve this treat in moderation! Even though the ingredients are dog-friendly, too much of anything can cause an upset stomach in dogs.
Wondering what human foods your pooch can safely enjoy during the holiday season? Check out our cheat sheet.
This article was approved by Lemonade's favorite vet, Dr. Stephanie Liff.