"Imperfect" Pets Can Be The Best Companions
These pets have character—and a whole lot of love to give.
None of us are perfect, but we're all deserving of love—and the same goes for animals! Our nation's shelters and rescue groups are filled with needy pets, and the most overlooked animals are the ones who might be a little… special. Tripods, cyclops, deaf cats, blind dogs—these special-needs friends frequently get left behind, despite the fact that they can thrive in a supportive home.
Here's what you need to know about welcoming a new, unique family member into your life.
Often overlooked
"Special needs" pets refers a wide range of dogs and cats who have various physical, medical, or behavioral limitations or needs. This could include animals who have three legs, or a pet who is deaf, blind, or partially blind; it could also include behavior-based special needs, like pets who may struggle with anxiety, or reactivity. Some special needs pets might need some small accommodations in the home, but can otherwise live long and healthy lives.
Courtney Bellew, the executive director of SNARR Northeast – Special Needs Animal Rescue & Rehabilitation explains that special-needs animals often go unnoticed. "People feel they don't have the time or the capability to handle a pet with physical special needs," she says. "In certain cases, of course, this may be true. But many pets with special needs require no more time than the average pet."
All pets require work. Bellow notes that caring for a special-needs pet can become so routine that you don't even notice the added care and attention.
The past doesn't predict the future
Normalizing special-needs pets and recognizing they aren't damaged or problematic is one of the core missions of Best Friends Animal Society, which runs the largest sanctuary of its kind in the United States. Ali Waszmer, the director of their Dogtown program, encourages potential adopters to take a close look at the individual animal's personality—not just their supposed disabilities. "We see plenty of dogs that have had a traumatic injury and are very happy, outgoing, sociable animals," she says.
"We don't want to speculate [on what they've been through]—we want to honor the animal in front of us," Waszmer explains. "[We want to] make sure they are showing us who they are and what they are trying to communicate, as opposed to trying to overlay that with assumptions."
When considering adoption, don't judge the (furry) book by its cover. So many of us humans have overcome traumatic things in our past and go on to live happy lives; the same is often true for animals. The goal should always be to recognize the uniqueness of each individual animal and not predict their temperament or behavior based on tough experiences they may have lived through.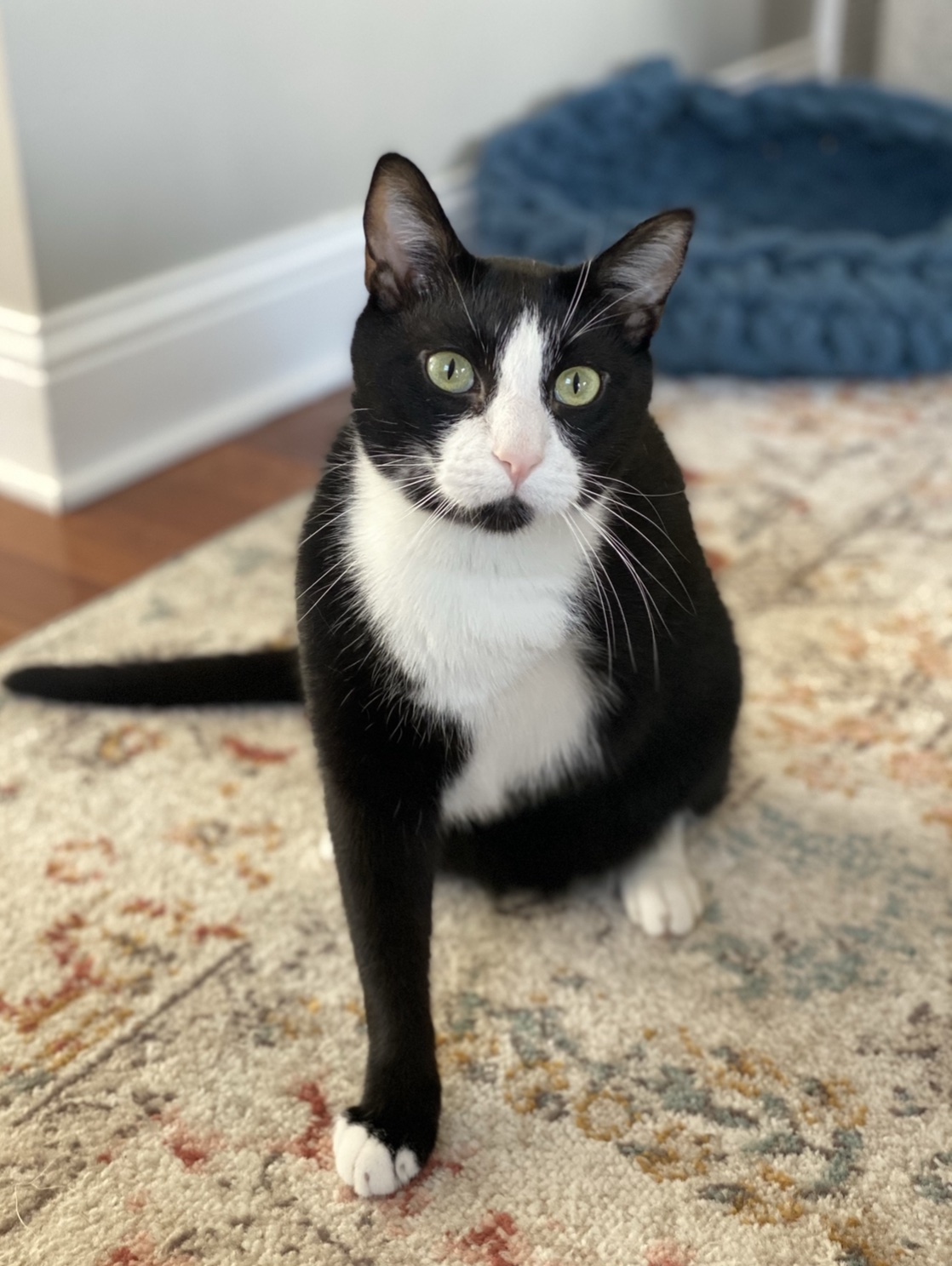 Look at the positive
Opening your home to a pet that others might consider "imperfect" can be highly rewarding. Many animals who have a physical disability have been well-stabilized medically while in rescue, and are ready to live long happy lives in their new home.
Working for years with animals with special needs and potential adopters through her work at SNARR has given Bellew a unique perspective:
"Many people have said that it makes them too sad to take on a dog or a cat with special needs. I actually find this to be the exact opposite. It's so rewarding and so incredible to see animals thrive and love their lives, despite whatever challenges they have been handed."

—Courtney Bellew, Special Needs Animal Rescue & Rehabilitation (SNARR)
Do your homework
Each rescue group will have their own requirements for special-needs pets being placed in adoptive homes. "We're looking at the individual dog, and getting to know the individual person," says Wazmer of Best Friends Animal Society. Credible rescue organizations that work closely with special needs pets, whether that means a physical disability or a behavioral consideration, are willing to go the extra mile to make sure that adopters have access to whatever they need to support that animal for the rest of their life.
Before adopting, it's helpful to learn as much as possible about the individual pet you are considering, including any disability or condition they may have. Waszmer advises talking with other pet guardians who have a pet with similar conditions to find out what the day-to-day life with that animal is really like. She also encourages potential adopters to look online for support groups if you're considering adopting a special-needs pet. There are a variety of community-led and moderated support groups on Facebook to explore and join.
Keep in mind these groups are generally run by other dog parents—not veterinarians or dog trainers—and should not be used in place of qualified, professional advice.
Assessing fit
The goal of rescue organizations is to make sure that pets end up in the right home, and this is especially true with special-needs animals.
According to Bellew, the physical structure of your home and your lifestyle can come into play when deciding if a special-need pet is right for you.
"If we have a larger dog with only three legs, we might prefer to put them in a home with less stairs, as their bodies can suffer more arthritis and stress over time supporting a larger frame as a tripod," she explains. "As for a dog with seizures or one who requires diapers—we might look for an adopter who is home more often, or doesn't work far from home so they can come home for meds and diaper changes."
For dogs with chronic medical conditions, Waszmer explains that education is a crucial part of the adoption process. "We strive to help people understand through the adoption process what it will look like living with that dog," with a focus on both the lifestyle and financial considerations.
If you're considering adopting a pet with a chronic condition, ask for estimates from the rescue for how much treatment and management will cost. You should also consult with your family's veterinarian to get a professional opinion about prognosis, treatment options, and costs to make sure the animal's care is something you're prepared to take on.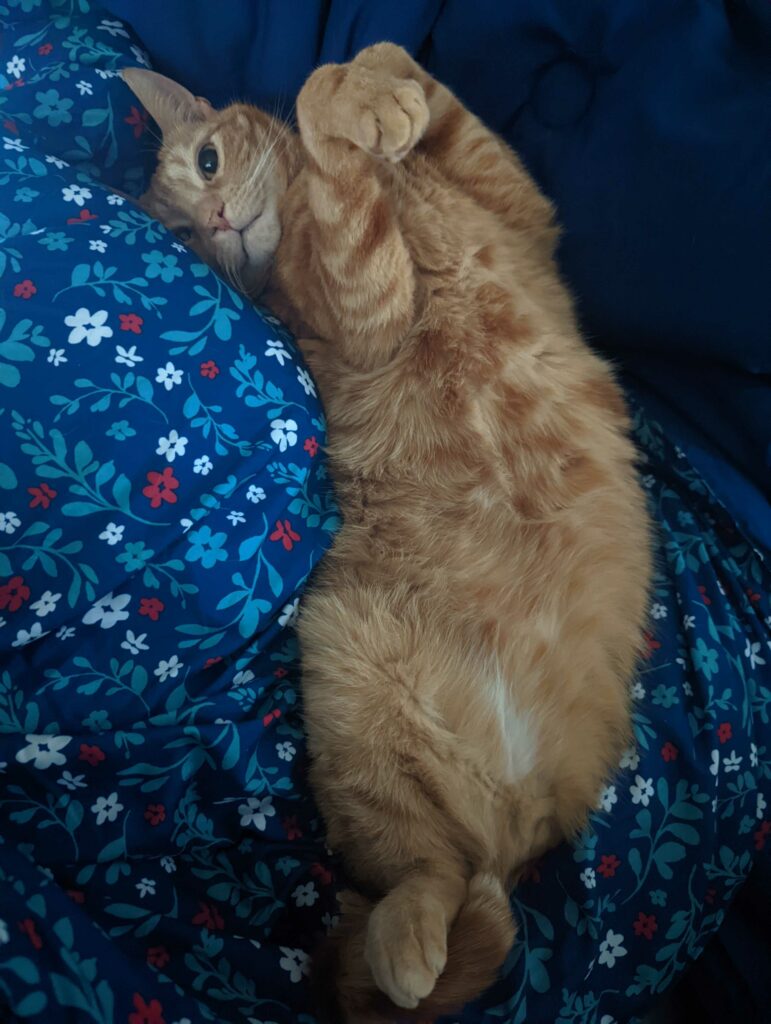 Adopting a pet with behavioral challenges
In addition to physical special needs, there are also dogs who have behavioral special needs that are looking for a loving home.
These may include dogs who have anxiety disorders and require very specific handling, or struggle with reactivity or situational aggression. This might mean they need to be the only dog in the home, or need to be adopted into a home without children or small animals. "We're always looking at safety, and what is going to be the least stressful for the dog," Waszmer says. For example, a dog uncomfortable or not safe around children shouldn't be adopted to a prospective owner who is considering starting a family, or to someone whose grandchildren visit regularly.
When adopting out dogs with behavioral issues, responsible rescue groups will provide prospective owners with upfront explanations of a dog's specific management and training needs, as well as providing some amount of support as a dog transitions into a new home.
This support might look like having staff trainers on-call to help new pet parents, or connecting adopters with referrals to qualified trainers in their area. Anyone adopting a dog, especially one with behavioral issues, should be prepared to invest in their dog's education—and this comes with a price. Group classes are generally going to be several hundred dollars for a six or eight week session.For dogs with behavioral issues that need private, ongoing work with a trainer, those costs are likely to add up to thousands of dollars over time.
With more significant behavioral issues such as separation anxiety, reactivity, and aggression, dogs might need ongoing training with a qualified dog trainer who utilizes positive reinforcement methodologies, and may also benefit from a collaborative treatment plan involving their veterinarian, and possibly a veterinary behaviorist if anxiety medication is deemed necessary and appropriate.
Private training can cost from $60 an hour, and a session with a behaviorist could set you back around $200.
Bellew notes that for pets with behavioral needs, "It really does take dedication, time, responsibility and understanding of what you're getting yourself into—depending on the severity of the behavior. We always try to offer training and support to anyone taking on a pet with behavioral needs, as they can be very difficult to adopt."
Dogs with behavioral conditions are not right for every home or family. Potential adopters should make sure they have the time, interest, and financial resources necessary to manage a dog's ongoing behavioral challenges, recognizing that it may mean life-long management without a quick "cure."
Make sure you're prepared
Waszmer generally feels more comfortable placing a special-needs dog when potential adopters are clearly taking initiative and doing their own research about the conditions the prospective pet has, to make sure they are up for the challenge.
Remember that just because a pet is healthy now doesn't mean they will always be. A healthy, active dog you adopt now could require thousands of dollars of orthopedic surgery and physical therapy in the future if they rupture a knee while playing at the park. All pet guardians should be making financial and lifestyle plans, like signing up for pet insurance for a future where their pets might require more care.
Talk with the rescue group or shelter about the specific conditions your prospective pet has, and get estimates for what the ongoing costs associated with their condition will be. For pets with behavioral conditions, you will need to consider the financial burden of ongoing training costs.
Keep in mind, if you purchase a pet insurance policy for your special-needs pet, treatments and medications related to conditions they had before you purchased the policy wouldn't be covered, as they would be considered a pre-existing condition. For example, if you adopted a cute three-legged pup who developed arthritis as a result, veterinary care related to that condition would probably not be covered.
Thanks to modern veterinary care and high-quality food, cats can live 20 years, with dogs living well into their teens. Before bringing a pet home, it's essential to remind yourself that this is a commitment for the rest of your pet's life. Bellew advises potential adopters to make sure they are committed to the animal in general; especially one who has special needs and might require extra physical care, vet care, time, and attention.
But Bellew doesn't think considering a special-needs pet needs to be a strictly somber affair. "If someone is drawn to an animal, and they don't mind their special ability, we say go for it! Everyone can learn as long as they are committed to the care and the love."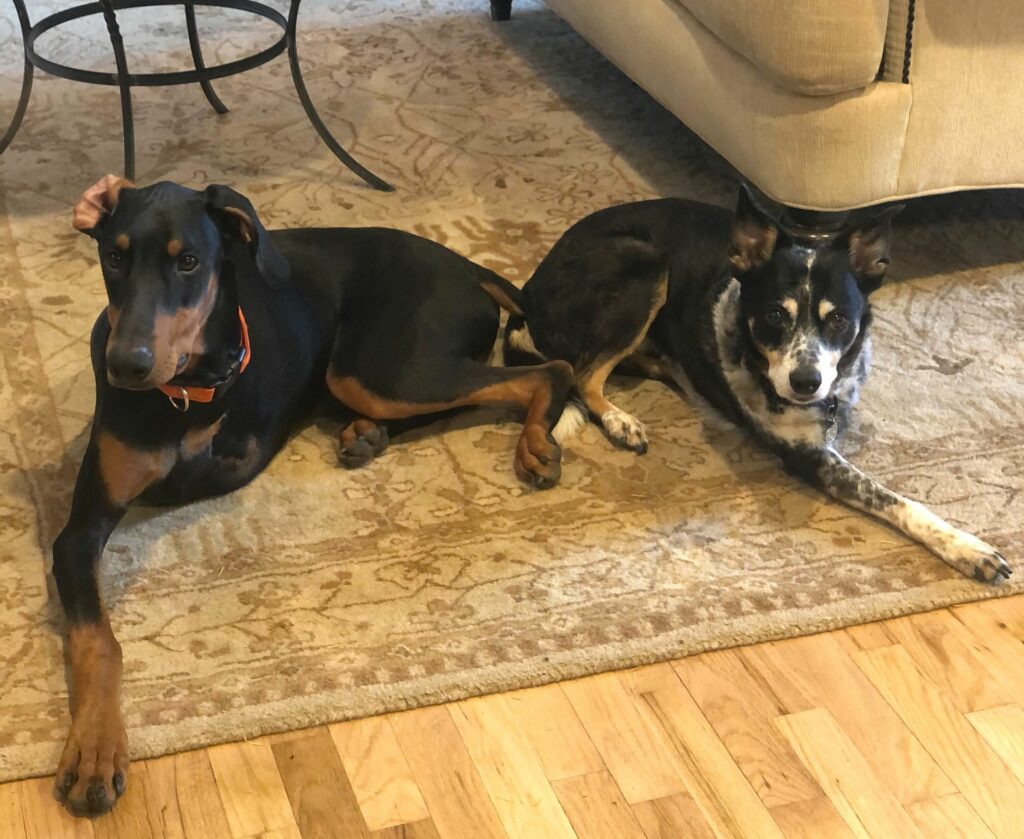 Don't let fear get in the way
None of us are perfect, and the same is true with animals. There's never any guarantee that the perfect-looking puppy or kitten won't grow up to have a physical or behavioral challenge, so don't overlook special-needs pets when you're ready to add to your family.
When it comes to welcoming a unique pet into your home, this just about sums it up:
"They don't even realize they are different, and they embrace every moment of life and make the best of it. Some of our dogs with the highest level of special needs have the biggest and happiest personalities. It's amazing to rescue any dog, rescuing one with special needs who is looked over by so many makes adoption an even more amazing and rewarding experience."

—Courtney Bellew, SNARR
Often, the right pets have a way of finding us at the right time—even if they aren't exactly the pet we thought we were looking for. When you're looking to add a special-needs pet to your family keep an open mind, but at the same time be honest about what your personal, logistical, and financial abilities and limitations are.
But if you feel ready to make this important, loving commitment? Well, that "imperfect" pet that has been overlooked at a rescue might just be your next best friend if you give them a chance.