These Women (And Their Dogs) Are Powering the Pet Industry
Celebrating a few of the field's many talents.
The pet industry is thriving—and its success is largely due to the amazing women who are at its helm.
Indeed, women are a driving force in so many corners of the pet space. 80% of pet groomers are women, as are 68% of animal trainers. A stunning 85% of applicants to the US Colleges of Veterinary Medicine are women. And a range of chic, modern pet brands—from Just Fred to Wild One—are helmed by female entrepreneurs.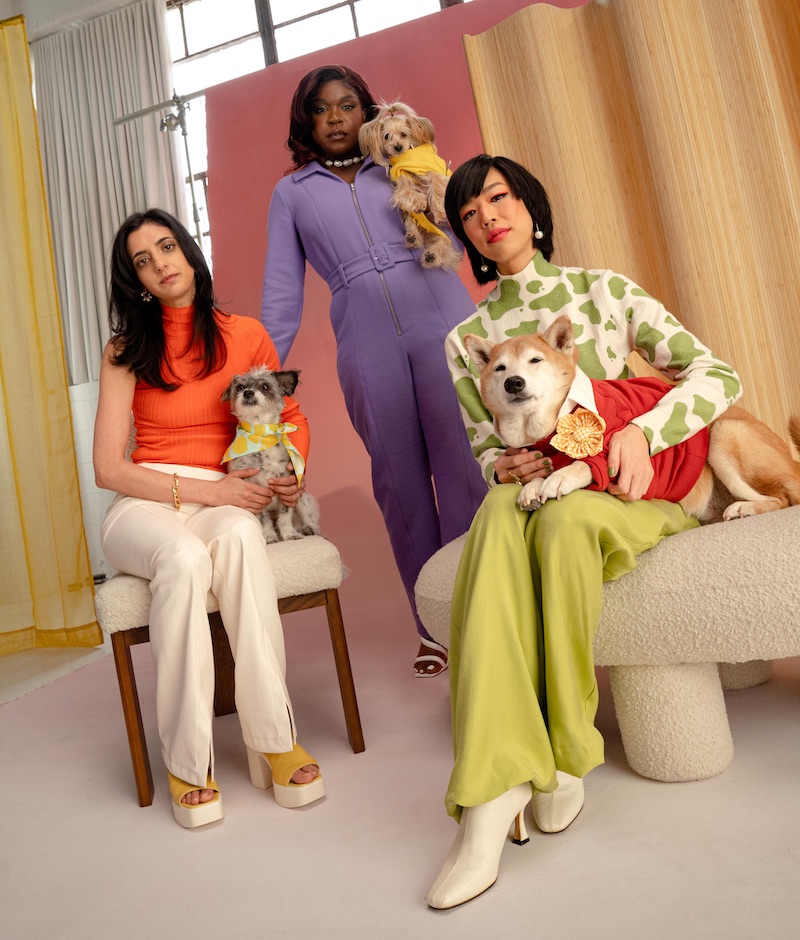 In honor of the industry's talented women, Lemonade wanted to highlight three rising talents and their equally bad-ass dogs.
Photographer Marie Lombardo helped us celebrate high-end groomer Ashley Ann, canine fashion pioneer Yena Kim, and dog cafe entrepreneur Logan Mikhly. Let's get to know them (and their pups).
The Bougie Groomer: Ashley Ann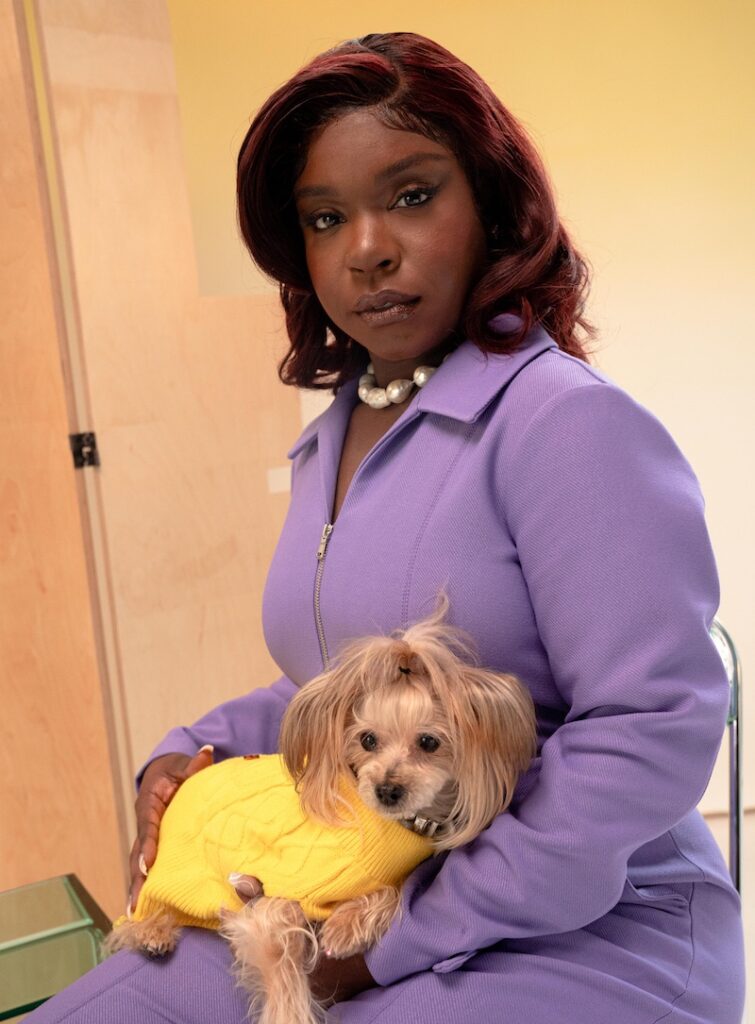 Visit celebrity groomer Ashley Ann's Instagram and you'll find dramatic transformations, well-coiffed beauties, and high-fashion looks. But instead of Parisian runway models, Ashley Ann's clients are Pomeranians and Poodles.
At the age of 16, Ashley Ann was working the register at her local pet store and salon. She couldn't help but notice the Saint Bernards, Golden Retrievers, and Border Collies strutting through the door, in desperate need of a fresh 'do. She grabbed a pair of scissors, and the rest was history.
Now, life is barking busy for this canine entrepreneur. "The best thing about being my own boss," she tells Lemonade, "is that I get to write my own story."
You can hear some of that story during her Friday evening radio talk show (G'rumor Has It), where Ashley Ann dishes on the pet industry, motherhood, and her own unique path towards becoming a celebrity pet groomer. Or you can catch her in an episode of Hulu's Your Attention Please, a show exploring nine distinct Black voices paving their own unique paths to excellence.
And if you happen to live near Lincoln Park, New Jersey? Well, you and your doggo (or cat!) can reserve a grooming session at Ashley Ann's salon, Diamonds in the Ruff, where she also offers lessons to wannabe pet stylists.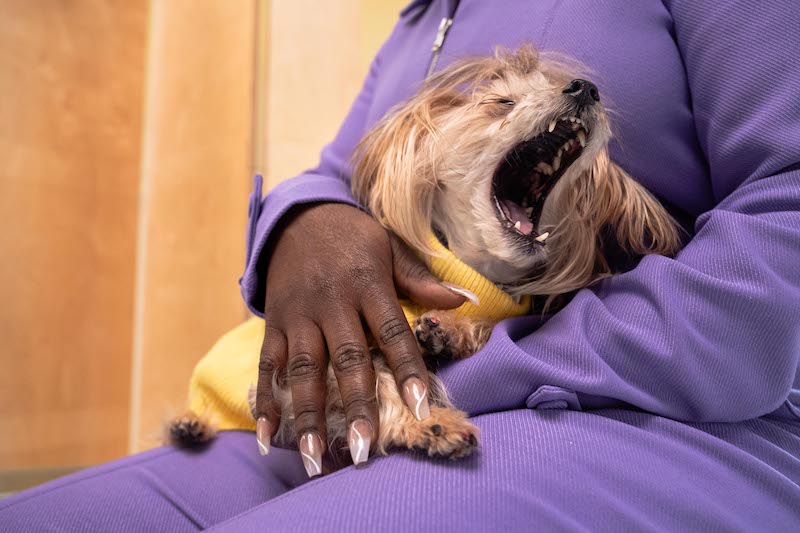 "I'm an overachiever, a go-getter, I'm ambitious," she says. "And being able to raise the bar every single time—as a boss woman, as a pioneer—it's really the best and most rewarding feeling.
"Being a leader is raising your spirit. It's this natural fire. You're not afraid to break barriers. You're not afraid to set the tone. Oftentimes that can be challenging for an entrepreneur or a leader—you want to accommodate everybody else. But as a boss, you're not going to be able to do that."
"Resilience is something you can be born with, but you can also develop it. With life in general, we're constantly learning. You're never going to automatically be prepared for something. It's a lesson every day. I'm still learning as an entrepreneur, but I'm stubborn as hell."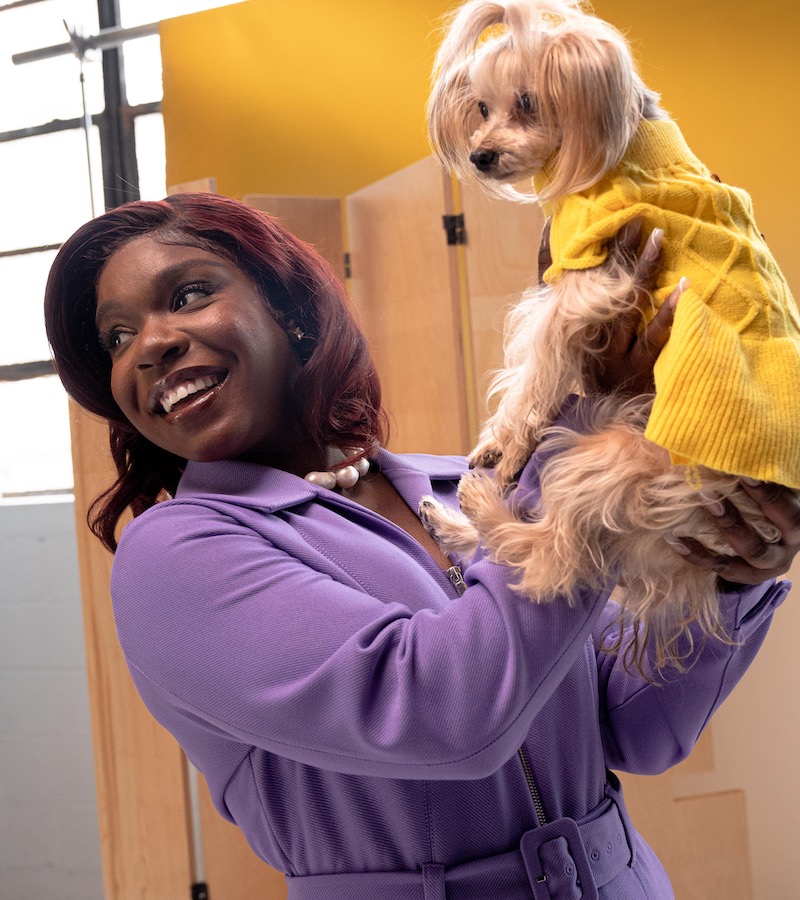 "I'm bougie! I always say, my dog's gotta look as good as me. I love myself, I like to take care of myself. I throw glitter on in the morning to match my smile. My dogs and I have matching outfits, we're getting our compliments when we walk down the street. I'm definitely a little bit of Beyoncé, Naomi Campbell, Grace Jones—a little bit of everyone, but I'm my own boss, in my own way."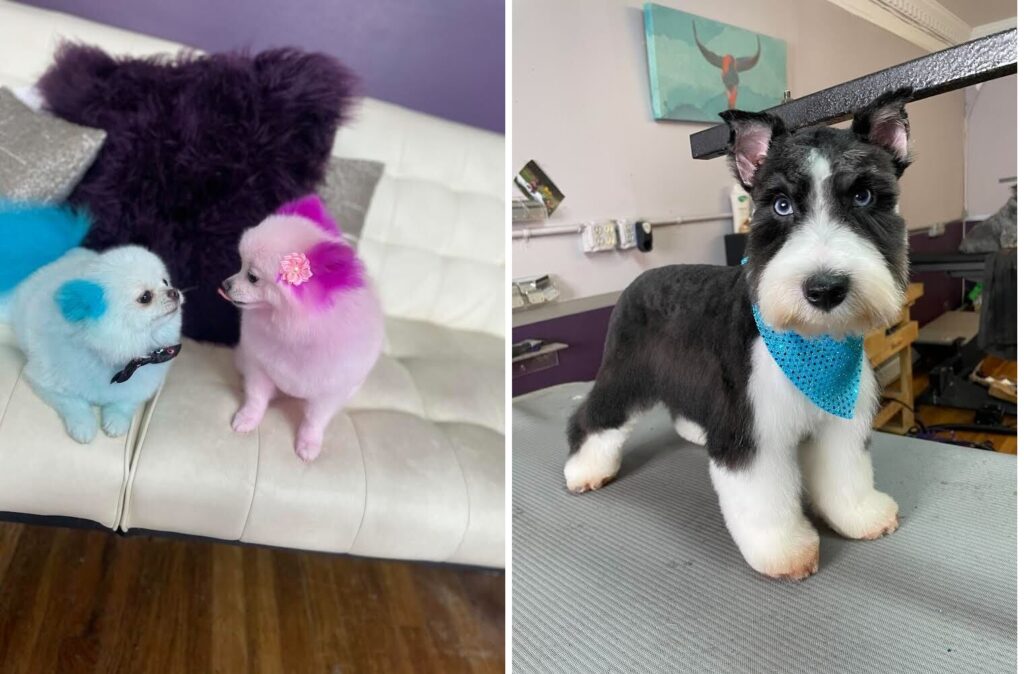 "I give my clients' dogs looks based on their personality, not what type of breed they are. If it's a hyper dog, I'm gonna give them a fun look—maybe some colors, some pink or purple somewhere in there.I like to fluctuate what I do, and that's what my clients are attracted to—your look is based off your dog's personality, and I'm probably one of the very few groomers that operate like that."
"My most memorable moment? When I first got into grooming, like I said…I was pretty bougie. I wasn't really the touching-dog-poop kind of girl. And karma has its way. One day, I had a difficult dog. He knew what he was doing. He pooped in my jacket. I was digging in my pocket, and he was just looking at me, and I think he knew what I was digging in. I thought it was a piece of gum. And then it was poop, stuck on my nail. It's always a poopy story that goes down in history. That's my numero uno."
The Fashionista: Yena Kim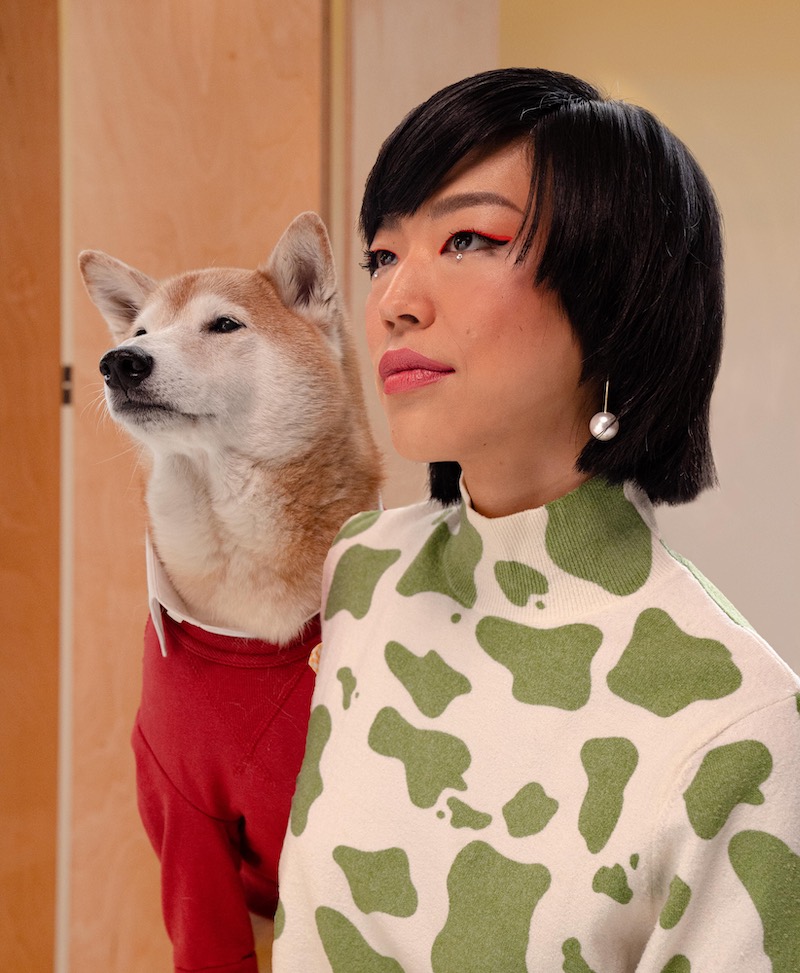 Photographer and creative director Yena Kim has a muse. His name is Bodhi—a 12-year-old Shiba Inu. This pup is as cool as a cucumber, especially when he's sporting new threads for his more than 400,000 followers on Menswear Dog. Consider it a millennial update on William Wegman's dressed-up dogs, but with a street-fashion edge.
Kim was a designer at Ralph Lauren when she chanced upon her winning formula: Cute Shiba + fresh menswear = influencer gold. "I had some samples at home and I thought: He's a handsome dog, I feel like he could wear a men's size small," she recounts. "So I put on this shirt and cardigan on him and instead of running away like a normal dog, he started giving me angles and blue steel."
Menswear Dog soon took off, and Kim had to make a decision: Should she quit her steady corporate gig and strike out as a canine fashion photographer? "I had no savings. I had no plans, living in New York City," Kim explains. "I thought: Am I going to regret this if I don't go for it? And the answer was, yes. So without any back-up plan, I left everything, and put my faith in Bodhi."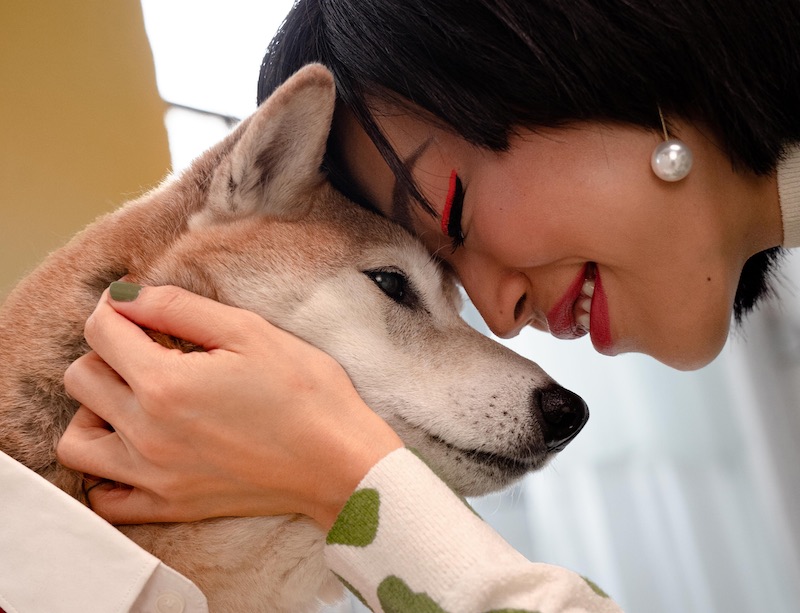 "I actually grew up in India and my siblings and I would bring abandoned dogs in off the street all the time, to the point where my parents really had to have a chat with us. I've always loved dogs."
"When I first met Bodhi, I wasn't planning on getting a dog. But when I first saw him, he literally signed to me with his eyes: Take me home, we're supposed to be together. It was a strange, spiritual experience in a way, one of those things I couldn't deny."
"Bodhi really turns it on for the set, but when we're at home, he's a straight savage. He's very demanding. Whenever he needs something, he just screams and I run over to figure out what he wants."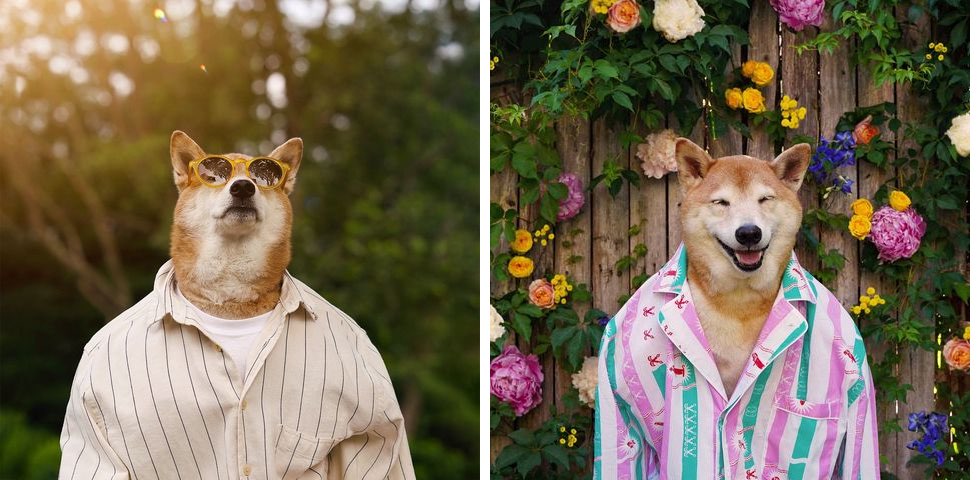 "The best thing is that I'm able to design this job the way I want it. Location shoots? Conceptual work? Digital marketing? All of these different interests I have, I can make it work with my brand. I'm currently taking ceramics classes, because I want to make beautiful bowls for dogs. So it really gives me an opportunity to explore all of my creative interests with my favorite person, which is Bodhi. Who's not a person, he's a dog… But he's my person. Who's a dog."
"It's absolutely true that Shibas are catlike, they're aloof. My sister always says that Bodhi's like a person in a dog's body. He has such a mind of his own—very strong preferences on what he likes and what he dislikes. He's got opinions. The fact that when you call him over, he comes over because he wants to hang out with you. Not just because he's being called. Every time he decides to spend time with you, it's a decision that he made. I love that.
The Canine Cafe Boss: Logan Mikhly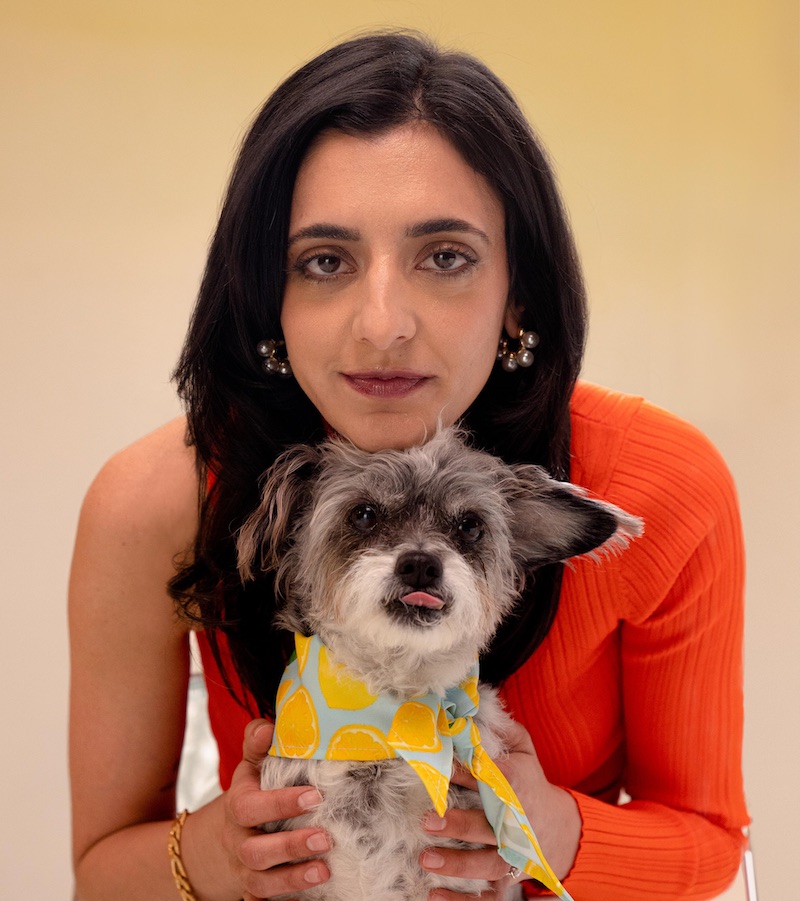 The idea for a new kind of dog hang-out was born when Logan Mikhly and her dad were taking a walk with their pups in New York's West Village. Whenever they'd stop for a cup of coffee, one person was left outside with the dogs, while the other hopped inside to pick up their order. Not ideal.
For solo dog walkers, the situation is even worse. Skip the latte, or tie your pet up outside for a few minutes? With dog theft on the rise, there had to be a better way.
Enter Boris & Horton. The establishment that Mikhly and her father co-founded is a dog-friendly cafe, not a 'dog cafe.' Dogs are welcome to visit and chill with their human parents, but unlike the animal cafes popularized in Asia, there aren't any dogs that live at the cafe.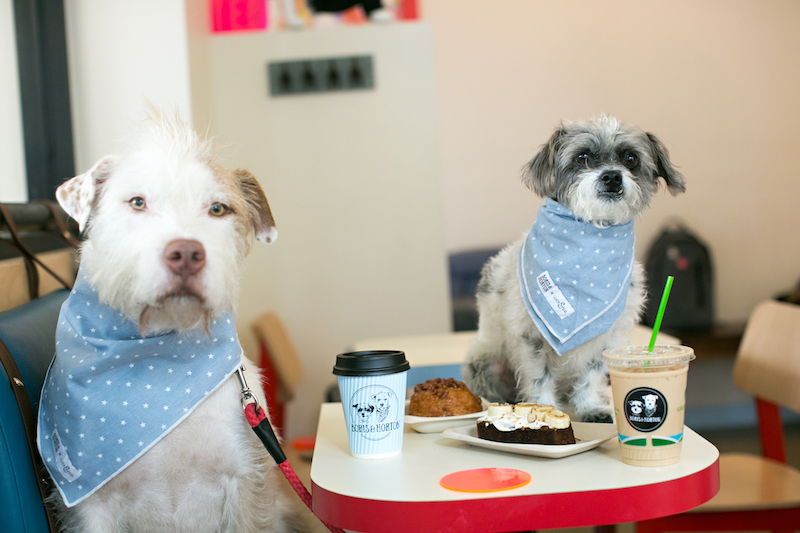 Boris & Horton is the first New York Department of Health approved dog-friendly cafe. In order to adhere to health guidelines, the cafe is divided into two areas, one area where dogs and pet parents can work, snack, and sip—and a separate area where food and drink orders are prepared. Besides the usual day-to-day operations, the space also hosts adoption events in collaboration with groups like Muddy Paws.
"Prior to the cafe, I went to school to be a teacher," Mikhly says. "My plan was to work with special-needs students, but around the same time I got into the animal rescue world."
"I've always been a dog person, and I grew up with dogs. My mom always made sure that we had at least two dogs in the house. Then I became, I would say, a 'crazy dog person' when I moved to New Orleans. I started doing animal rescue and just got super involved with that world. And I saw that I could really make a difference for dogs in need. It became a big part of who I am."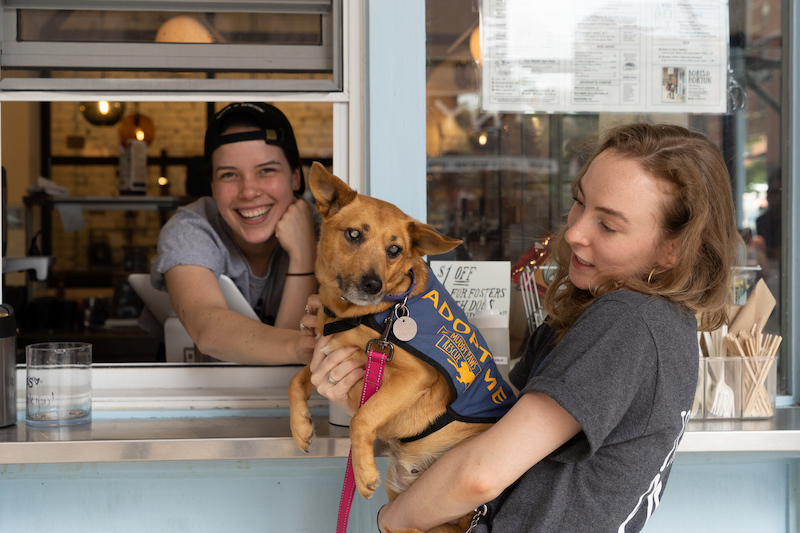 "I love working with Muddy Paws rescue, and other rescues. [You see] the way the dogs come into the shelter, the condition they're in when they're rescued—super scared, sometimes undernourished, they have medical problems—and they really blossom in the rescue. They go on to live these amazing lives with their forever families."
"I know a lot of people are hesitant about adopting. They're worried a dog might come with various issues, or they might not be able to get the specific dog they're looking for. I'd tell them to be patient. And honestly: Reach out to me! I love it when people DM me on Instagram, or call the cafe looking for advice. I love to help people find the right rescue."
"My dog has changed my life for the better, in many ways, but he's amazing when it comes to stress relief. A lot of dog owners would say the best part is being able to take them outside every day. You don't have the option to sit inside if you're not feeling well. You've got to get outside and move your body, enjoy the weather. We get the benefits of fresh air, and people love to say 'hi' to Horton on the street. It's a nice little social outlet for both of us."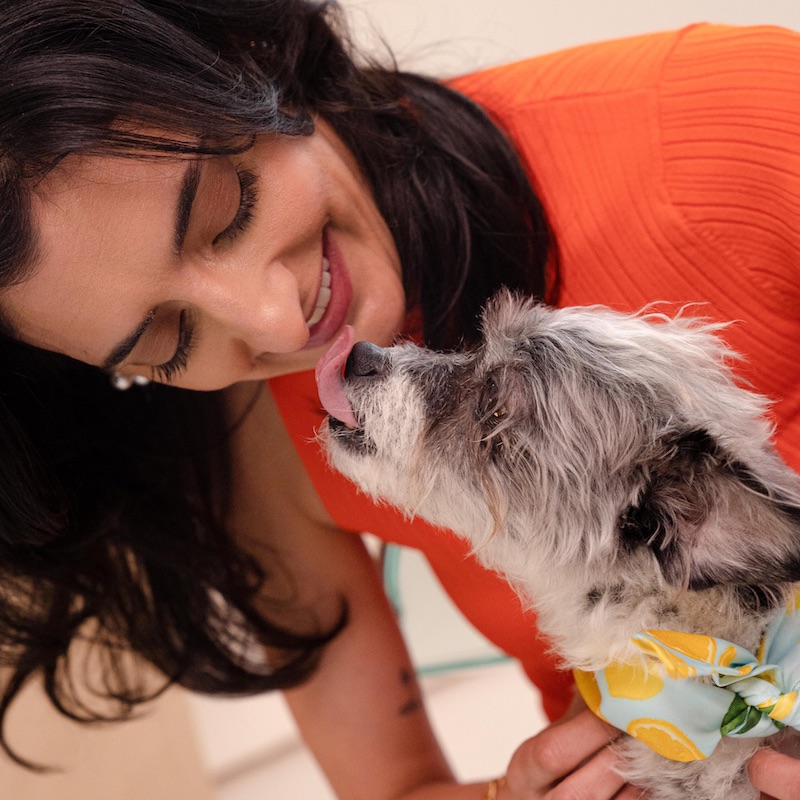 "With COVID and the pandemic 'puppy boom,' the dog industry is bigger and more exciting than ever. A lot of our customers have gotten dogs over the pandemic. People are staying home with their pets. They're looking for a lot more services, treats, apparel, training advice. It's a great industry to get into, and super rewarding."
"Boris & Horton is super high-energy, a very funny place. The other day and a couple of wolfhounds came in; the breed can be, like, 130 pounds. The reaction from the other dogs as they came in was a chorus of barking—letting me know they were there."
"There's always a fun variety of people and dogs that come into the cafe. We celebrated the birthday of an Italian Greyhound and had 18 Italian Greyhounds walking around. It's not a typical day at the office, ever."
What do top dogs deserve?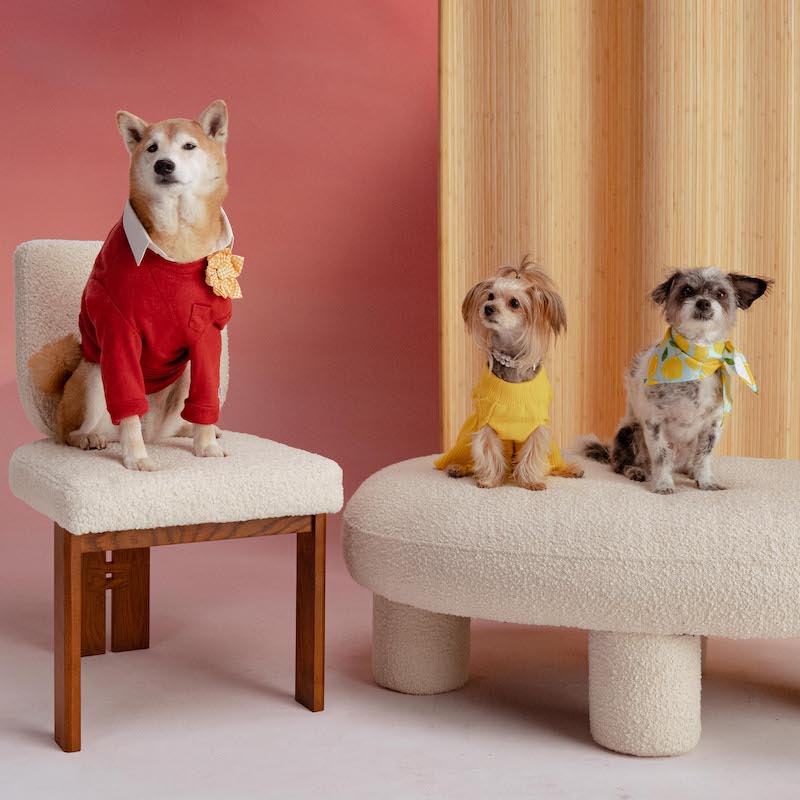 Whether you're a canine entrepreneur or just a passionate dog mom, you want to make sure your pup is covered against all of life's uncertainties.
Lemonade Pet is an affordable, customizable option for pet parents who want to keep their fur fam safe and healthy. Click below for your free quote—it's fast, easy, and surprisingly delightful.