What if Common Insurance Terms Were Actually... Bands?
In which we transform technical jargon into musical magic.
Okay, so Lemonade is an insurance company, but it's a very different kind of insurance company. We're irreverent, we're 21st century, and we're certainly not boring. That said, insurance itself can get a bit technical and dry. While our policies are easy to understand, they're probably no one's idea of a beach read.
The point is, we like to keep ourselves entertained whenever possible. (Insurance can be fun!) A while back, Team Lemonade got to thinking: Why is it that so many common insurance terms sound like they could double as pretty kickass bands?
In the spirit of that pivotal question, we've brought to life five musical acts inspired by lingo from our industry. (We're not including Balloon Payments, since it's a mortgage term, but everyone knows those guys would be a Phish cover band from New Jersey.) We then conjured up some album artwork for these totally-made-up musical geniuses.
Is this just a sneaky way to trick you into learning a bit more about insurance? Probably. (In that same spirit, check out our Hollywood-approved sequel…)
Should you and your friends run out and start one of the fictional bands we've invented below? Most definitely. Just don't forget to get hooked up with renters insurance first—it might cover you if your guitar gets stolen from your garage…
Hailing from Oslo, Norway, Moral Hazard is a five-piece "speed-creep grindcore" band renowned for their chaotic live shows. How chaotic, you ask? Their iconic set opening for Cloud Rat at a Danish prison in 2005—captured for all eternity on YouTube—featured a 3-hour long Black Mass, a dozen trained lemurs, and a holographic cameo from the devil himself. The band has reliably left a trail of carnage (and lawsuits) in their wake, causing many promoters to think twice before booking them. Then again, is life worth living without a bit of risk?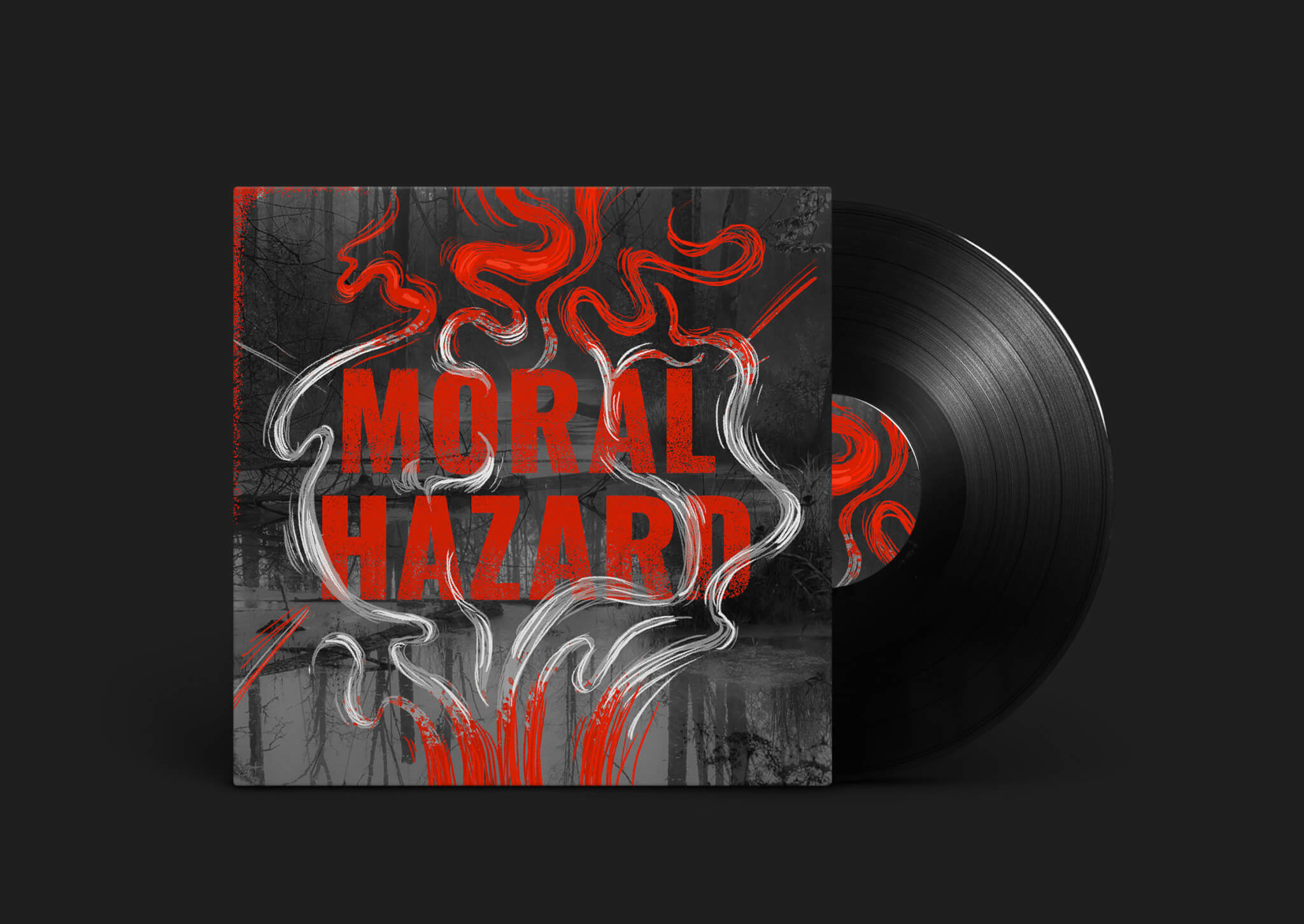 True to ironic form, this British quartet pride themselves on being profoundly uninteresting—and they hate parties. Their 2011 debut, So Sick of People, featured several songs whose entire melodies were built from sneers and scoffs. Beloved by fans of My Bloody Valentine and Pulp, Interested Party achieve a punishing "wall of sound" effect, with each of the band's eleven guitar players performing through a dozen amplifiers each. Frontwoman Anna Shoresby achieved tabloid infamy when she literally fell asleep during her own guitar solo at the 2014 Glastonbury Festival.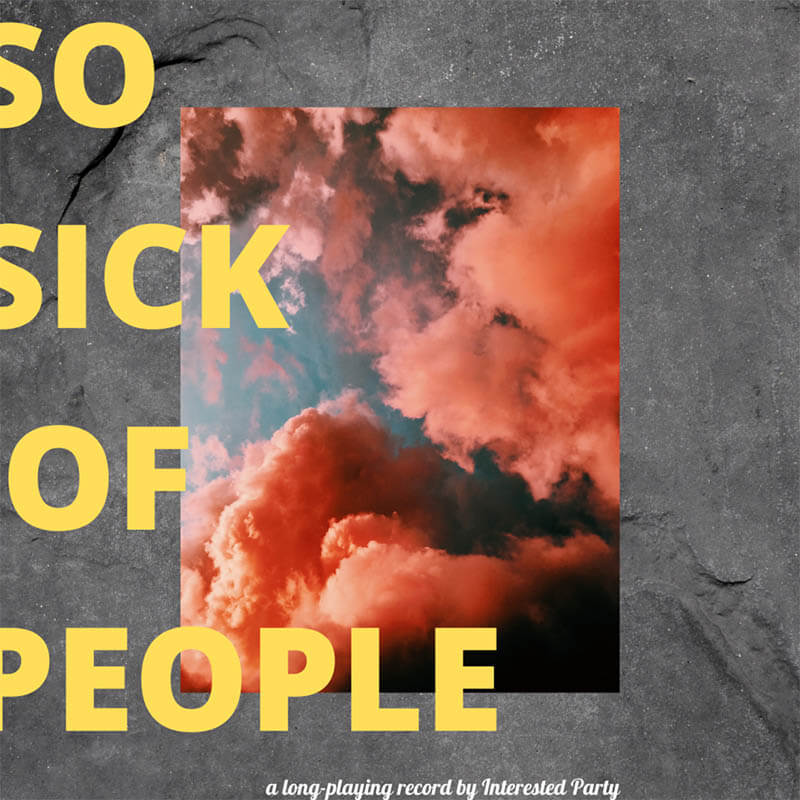 The twin brothers of the late, great Windstorm were two of the world's finest synchronized keytar players. Joseph and Joseph—their parents were intensely uncreative—always appeared in public wearing head-to-toe neon Spandex, a uniform that got a bit more awkward and form-fitting with each passing year. Best known for the 1992 power ballad "I Kissed You (And You Kissed Me, Too)," the band dissolved in 2000. James Murphy of LCD Soundsystem counts himself a fan, calling Windstorm "fricken seminal." The twins now run a popular vegan deli in Cleveland, Ohio.

Who says you can't release an album consisting of a 4-hour-and-23-minute composition for distorted buzzsaw? Or stage a hip-hop space-opera in collaboration with two guys who were kicked out of the Wu-Tang Clan in 1996? Named Perils is the solo project of Thelonious Punk, a self-proclaimed "jazz mystic," a Detroit highway busker who got his start performing a one-man, a cappella version of Miles Davis's Bitches Brew. (Thelonius previously performed with his wife, Helena, under the name Open Perils—their act disbanded when Helena divorced him, citing the fact that "this man, and our music, are pretty unlistenable.") Named Perils has continued to record and perform, despite lackluster album sales, thanks to a lucrative licensing coup: a shockingly mainstream song, with an infectious humming-and-slapping riff, featured in a popular episode of Grey's Anatomy.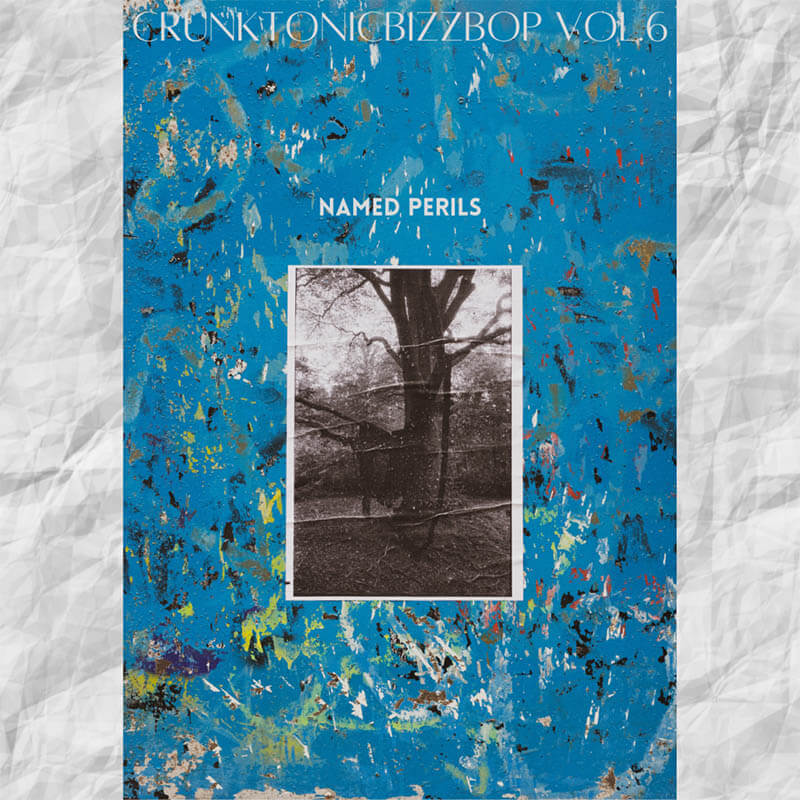 This all-women trio met at the Manitoba School of Architecture, where they bonded over a mutual love of Bauhaus buildings, beer, and Bikini Kill. None of the members actually graduated. (Bass player Suzy Structure was actually expelled after her thesis project—a garden shed made of cardboard and cake mix—collapsed in the rain.) Brainy, raw, and defiantly unpolished, Other Structures pride themselves on their lack of technical ability and their Socialist politics. "If you actually know how to play your instrument," Polly Structure told the Montreal Times, "then you're already on your way to snoozeville. No thanks." The band's 2018 single, "Nothing Rhymes with Gazebo," is notorious for being the most out-of-tune track ever played on mainstream Canadian radio.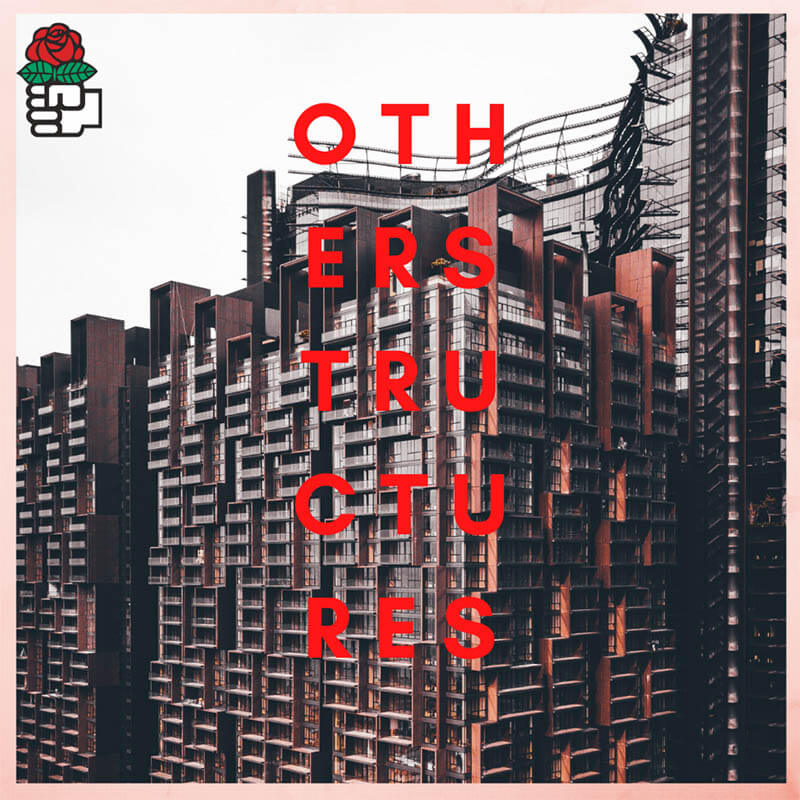 The actual definitions, for those ready to nerd out
Moral hazard: A moral hazard is a situation in which a person with insurance takes greater risks than they normally would without insurance, because they know their insurer will foot the bill if something bad happens.
Interested party: An interested party on a renters insurance policy is a third party, typically your landlord or property management company, that gets up-to-date info any time you change or cancel your policy. While they're in-the-know about your renters policy, the interested party doesn't receive any extra insurance coverage with this title.
Windstorm: Windstorms – grouped with hail on most basic renters or homeowners insurance policies – are one of the bad things your insurer will cover you for if it damages or ruins things you own. In the insurance world, windstorms refer to high winds, cyclones, tornadoes, and hurricanes.
Named perils: Named perils are a bunch of bad things, listed out in your policy, that could happen to your personal property. For example, if a fire broke out (a named peril), ruining your couch, TV, and computer, you could file a claim and your insurer would financially help you out. Other named perils include riots, explosions, vandalism, or lightning.
Open perils: "Open perils," sometimes referred to as "all perils," is a specific type of insurance coverage. It means that your insurance company will cover you for anything that happens to your stuff, unless it's specifically excluded from your policy. So if an apartment flood ruined your computer, and your policy doesn't specifically say flooding isn't covered, your insurance company will have to approve your claim, by default.
Other structures: Part of your homeowners policy, other structures coverage protects things in your yard not created by mother nature, like your driveway, fence, shed, tree house gazebo, swimming pool, and so on.
You know what's truly rock'n'roll? Insuring your home, stuff, and pets with Lemonade. Get started here. And for more insurance-inspired oddness, check out "What if Insurance Terms Were Actually…Blockbuster Movies?"
[UPDATE: It turns out that many great musical minds have been inspired by insurance. Eagle-eyed critics over at Versicherungsmonitor let us know that there's another Moral Hazard, founded in Bavaria circa 2011–and their album art is pretty intense, too. And of course, everyone knows about the Portland-based anarcho-punk outfit Moral Hazard, who cut a killer 7″ back in 1999 with Chupacabra.]