There are bikes, and then there are bikes. If you're a serious road cyclist, and you've invested in a Trek or Bianchi road bike, you know how incredible it feels to get out in the open air and clock some miles.
You might not have considered bicycle insurance for your wheels—but renters or homeowners coverage could help protect your investment if it's stolen or damaged.
What's the best way to insure a road bike?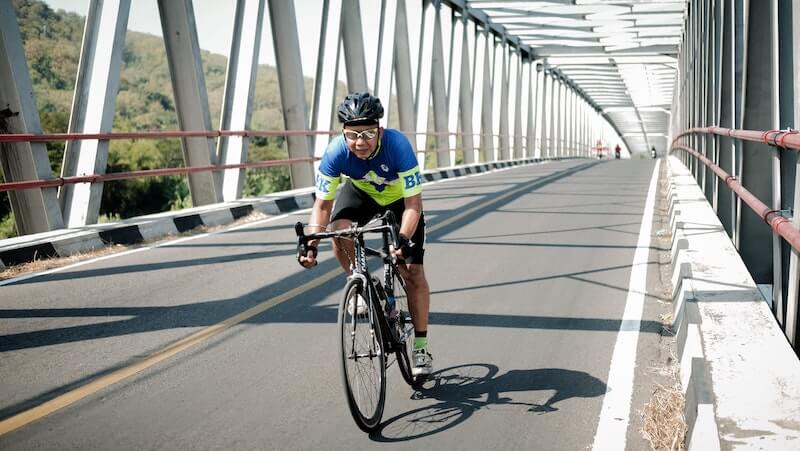 Your bike is vulnerable to bad actors—like that thief who's licking his lips over your Cannondale, ready to obliterate your impenetrable-seeming U-lock. It's also susceptible to accidental damage, vandalism, and other perils.
The good news is that insuring a bike is easier than you'd expect, and there are several options to make sure you're getting the right coverage.
Insurance products to cover a damaged or stolen road bike
For starters, your bike is already insured against certain perils with a standard renters or house insurance policy. 
This coverage recovers the cost of your stolen or damaged stuff, for a bunch of different scenarios. More specifically, it's covered for the 16 named perils, or the bad stuff that can happen to you, listed in your policy. At Lemonade, you can also add what we call 'Extra Coverage' to your bicycle—we'll get to that in just a sec.
A basic policy starts with $10,000 of personal property coverage, though you can adjust this limit based on your own needs. Of course, it wouldn't be unheard of for an expensive new bike to retail for upwards of $5,000 (Wilier, we're looking at you). Depending on the value of your bike, you might want to increase your coverage.
And keep in mind that your personal property coverage limit takes into account all of your stuff—from your Diamondback to your Samsung flatscreen, leather couch, and jewelry collection. You'll want to do an audit of your belongings to figure out how much your stuff is worth before you settle on the right coverage limits.
Where is my road bike covered?
You might think that homeowners or renters insurance only protects your bike if it's inside your house, garage, or apartment. Luckily, that is not the case.
Think of your insurance policy as a shield that floats with you wherever you happen to ride. Let's say your Trek 21-speed is locked up outside a gas station in Ohio and is pilfered by a cross-country gang of bike thieves. You'd be covered! (Keep in mind that if it wasn't locked, that'd be considered negligence, and your insurer might not cover you in this case.)
If you end up needing to make a claim on an item, you'll get the value of that item, minus your deductible. What's a deductible? It's the amount subtracted from your claim in the event that something happens to your stuff. When signing up for a renters or homeowners insurance policy, you'll be asked to choose a deductible. They typically range from $250 to $2,500.
Don't want to be responsible for a deductible in the event of a bike-related claim? Well, that's where Lemonade's Extra Coverage comes in—a popular option for cyclist customers who want to protect their wheels.
Extra Coverage for your road bike
Extra Coverage, also known as scheduled personal property, extends the protections your expensive bike will have, and gives road cyclists vital peace of mind. If you're a weekend rider, or someone who breaks out the mountain bike a few times a season, a standard renters or homeowners policy is probably sufficient for your needs. But serious road bikers will want to give serious consideration to this additional option.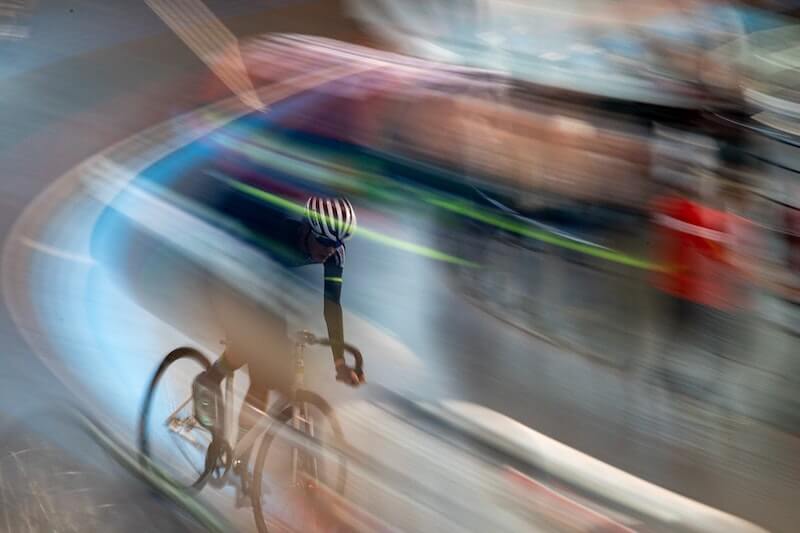 In particular, Extra Coverage has your back in several distinct scenarios that would not be covered by your base homeowners or renters policy. Namely:
You're covered for crash damage to your bike that is the result of an accident that's your fault (a basic policy would only cover damage if it was someone else's fault)

You're covered for cosmetic issues related to the bike—like if the frame's paint job gets scratched.
In fact, practically the only exclusions that fall outside the domain of Extra Coverage would be normal wear and tear, damage from vermin (like, uh, that new breed of titanium-eating cockroach?), and nuclear fall out. 🤯
The best part of scheduling? If you file a claim and it's approved, you won't have to pay any deductible! Generally, if you've added Extra Coverage for your bike, this is what would happen in the event of an approved claim:
We'd pay to have your bike repaired to a good-as-new state

If that's not possible, we'd pay to replace your bike based on its make and model. It's important to make sure you've input your bike's accurate price when you're in the process of adding Extra Coverage for it.
Now, there are some caveats here. A bike that's used for commercial or professional purposes wouldn't be covered by a Lemonade renters or insurance policy, with or without Extra Coverage.
That means if you're a professional bike racer, a delivery rider, or a bike messenger, you'll want to seek out other insurance options—such as velo insurance. This specialty insurance (which Lemonade does not offer) might cover additional expenses, such as medical bills and medical payments following an accident. You can check out providers like Velosurance, bike-focused coverage that's underwritten by Markel. 
What types of loss/damages are covered?
Here's a handy chart that shows you how you'd be covered with a basic renters or homeowners policy; Extra Coverage through Lemonade; and with speciality velo insurance (which we don't offer).
Will adding Extra Coverage for my road bike affect my premium?
Yes, it will. The price of insurance can vary significantly, depending on your home's location and the amount of coverage you need, so adding a bike to your policy will increase what you're paying each month. 
Sufficient Extra Coverage for a very expensive road bike will cost more than for a more modestly priced bike. And as avid cyclists know, premium bicycles can end up costing as much—or more than—many used cars.
For instance, the Trek Emonda SDL7 retails for around a cool $5,500. Meanwhile, Trek's Emonda SLR9 eTap model will run you nearly $12,000. Bianchi's 2021 Infinito CV Disc Ultegra Di2 costs just shy of $6,000; the brand's 2021 Sprint Disc Ultegra is a relevant bargain at $3,300.
What do I need in order to insure my road bike?
If you're just insuring your bike with a base renters or homeowners policy, you don't need any documents to get covered, but you do need to provide them if you end up filing a claim.
So in case bad luck strikes, we recommend keeping a digital copy of receipts in your inbox, or in the cloud of your choice. Don't forget your accessories, too.
If your bike goes missing, you could end up claiming more than just the bike itself. If you have Extra Coverage, you should include the cost of any accessories that are permanently affixed to your bike. Don't worry, items like your helmet or lock are still covered under your base policy.
What about e-bikes?
Certain types of e-bikes can be covered under your Lemonade renters or homeowners policy, with or without Extra Coverage! Your electric bike is eligible if it's pedal-assist, meaning that your legs are needed to pedal the bike, and that the motor only helps you along.
Your e-bike is not eligible if it is self-propelled (i.e. a motor does all the work for you); or if it has an option to turn a self-propelling function on or off, probably using some sort of switch. If your bike allows you to toggle into a 'full-throttle' mode where you don't need to pedal in order to move, then it's not eligible.
How can I get road bike insurance?
Getting your insurance quote from Lemonade is quick, easy, and fully digital. Just click the button below to start exploring your renters or homeowners insurance coverage options. Ride safe!