The 5 Best Hiking Trails in the US
According to the nature lovers at Team Lemonade
From sea to shining sea, America is blessed with beautiful trails. Whether you're looking to tramp around lush forests, climb steep rock facings, or bike through painted deserts, there's something for everyone.
We've got lots of hikers, bikers, climbers, and nature lovers in the Lemonade family. This National Trails Day, we're highlighting 5 trails that help keep the team zesty. Here's the TL;DR on these enviable hikes, plus a bit of intel on whether or not you can bring your four-legged friend along for the fun.
5. Breakneck Ridge Loop, New York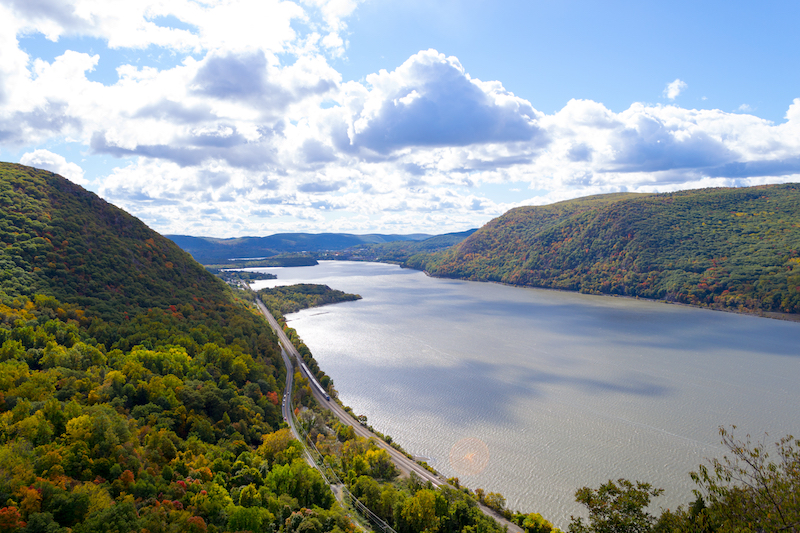 Looking for a quick escape from Manhattan? This two-hour loop in the Hudson Highlands State Park Preserve could be your new happy place.
Make sure to come equipped with comfortable hiking shoes and some prior rock-scrambling experience. You'll be rewarded with amazing views along the Hudson River, but you'll have to earn them with steep climbing. (Pro tip: We recommend taking the loop counterclockwise.)
Don't have a car to get you to the trailhead? No worries! On weekends and holidays the Metro-North Railroad's Hudson Line can get you to and from Breakneck Ridge station.
Dog friendliness: Technically, you can bring your fur fam on this trail as long as they stay on leash. Because of the steep climb and slippery rocks, we'd only recommend bringing youthful, active dogs along. Otherwise, you may end up carrying much more than your own body weight up already strenuous parts of the hike.
4. Wright's Lake Trail, Colorado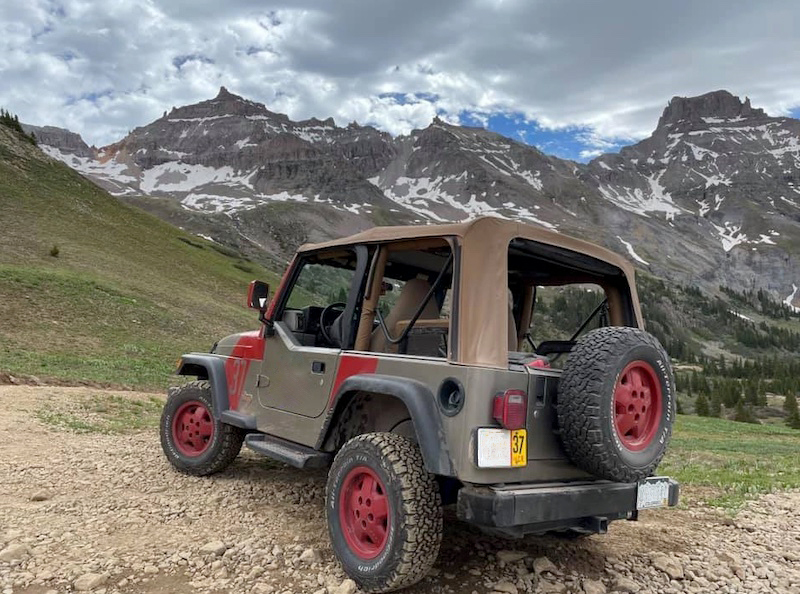 Tucked into Uncompahgre National Forest, this quick, scenic hike is more suitable for the adventurer with an all-terrain vehicle. We recommend starting from the Yankee Boy Basin trailhead. From there, it's about an hour-and-a-half, out-and-back hike. Don't let the relatively short trail fool you, you'll need both four-wheel drive and trusty leg muscles to traverse the inclines and bumps along the way.
Wright's Lake Trail is located near an area dubbed the "Switzerland of the USA," aka Ouray, Colorado. Surrounded by the incredible smell of grass and pine trees, you're likely to spot wildflowers, wildlife, and epic mountainscapes—not to mention the namesake lake.
Dog friendliness: You can bring your dog on this trail if they stay on leash. If you prefer a larger animal companion, you can also take this journey on horseback.
3. Tumbledown Mountain Trail, Maine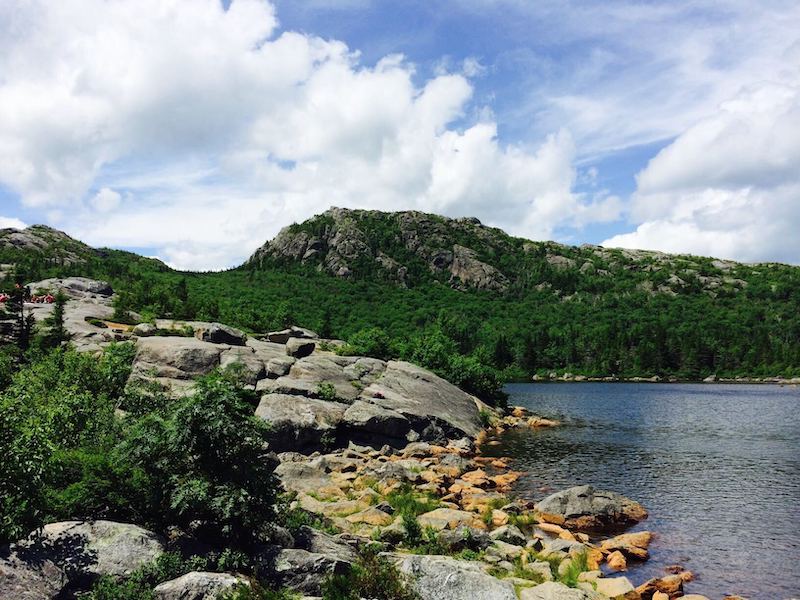 For the avid hiker who's looking for their next challenge, or for the family trying to get their kiddos hooked on nature—this trail in Tumbledown Public Lands has some major pay-offs (after some hard work). On average, the full loop takes around three hours and includes a fair amount of climbing and scrambling on big rocks.
By the time you start questioning whether the burning in your quads is worth it, you'll be rewarded at the summit with breathtaking, 360-degree views of Maine, New Hampshire, and Canada. There's also an alpine pond, so bring your swimsuit depending on the time of year you visit.
Want to learn more about the critters and plant life you might come across at Tumbledown Mountain? Check this out.
Dog friendliness: Because of a ladder and many strenuous sections along the path where you might have to lift your dog, this trail is not recommended for your fur fam. Even if your four-legged friend is a fellow climber, you might want to think twice before potentially putting them or yourself in a hairy situation.
2. Trapper Creek Wilderness Loop, Washington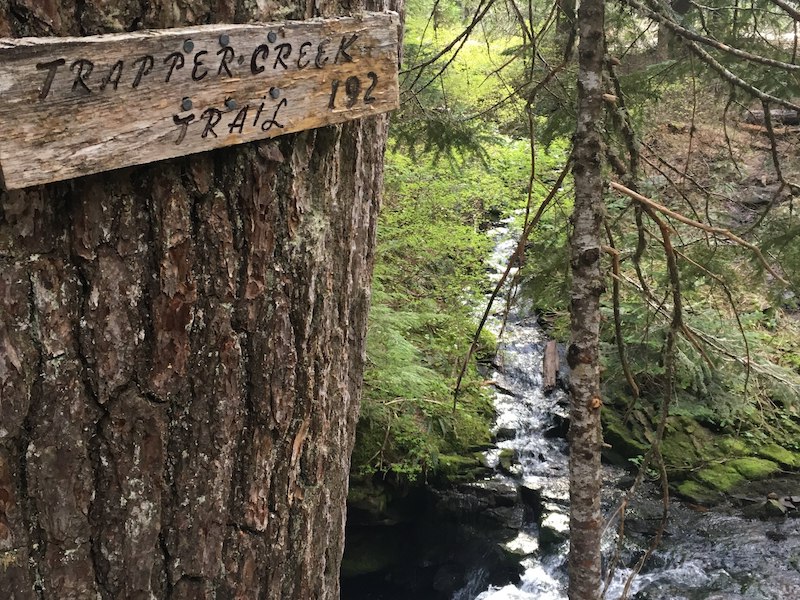 Make sure to bring your NW Forest Pass, enough food and water, and plenty of time on your hands to take in this Pacific Northwest treasure. This trail takes you for about an eight and a half hour loop through Gifford Pinchot Forest. That's a commitment.
Appreciate the countless Douglas firs and stunning waterfalls (including Trapper Creek Falls, which is nicely tucked away in the forest at more than 100 feet tall) over one epic, single-day hike—or bring camping gear and soak up the tranquility over a more leisurely, two-day excursion. From the observation peak you can take in stunning views of Mount Adams, St. Helens, Rainier, and Jefferson.
Dog friendliness: In Trapper Creek Wilderness you're barking up the right tree. Dogs are welcome on the trail as long as they stay on leash.
1. Lemon Squeezer and Eagle Cliff, New York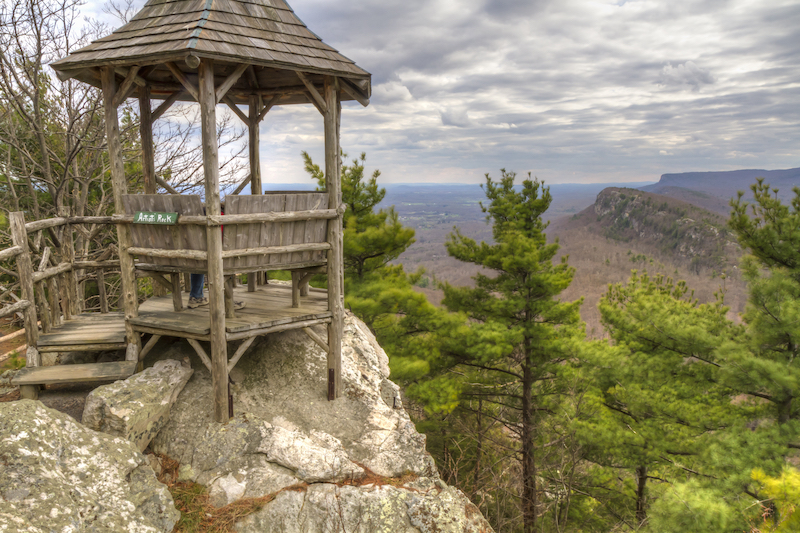 How could we not give this one top honors? Nestled along the Appalachian Trail in Harriman State Park, this three and half hour loop offers a refreshing break from city life. If you want to enjoy an abundance of views—overlooking a lake, streams, waterfalls, and autumnal foliage —you'll first have to squeeze your way up some tricky rock formations and crevices.
Good news: Harriman State Park is one of the most accessible state parks for New Yorkers to reach from the city without a car. Check out which train journey works best for your plans in the area here.
Note: There is an entry fee to access the hike that varies depending on which trailhead you start from.
Dog friendliness: Because of the ladders and steep climb, we recommend you leave your pup at home for this one.
Decarbonize your adventures…
You might face a dilemma when you're trying to get to your favorite outdoor spaces and trails (especially the ones that are located off the beaten path). In many cases, you need to drive a car to get there. And that car might not be fully electric—yet.
When Lemonade decided to start offering car insurance, we were also faced with a challenge, as a company that wants to help protect both people and the planet. If many Americans must drive a car to get from point A to B—how can we help keep them, their families, and their cars safe without compromising our dedication to the environment?
We knew we needed to create an experience that could help repair some of the damage that the automotive industry causes. With a Lemonade Car policy, we plant trees to help clean up emissions from the miles you drive, offer low-mileage discounts, and reward you with extra savings if you drive a hybrid or electric car.
Through our Giveback program, the Lemonade community has already donated $528,031.77 to 12 environmental causes since 2017, and we only plan to grow our positive impact. These donations are converted into action—like 218, 778 trees planted, 50,000 lbs of litter cleared, and 9,132 animal habitats restored.
Lemonade has joined the fight to reform the automotive and fossil fuel complexes, and is calling on others to do the same. We're proud to be the first US insurance company to publicly forswear investment in fossil fuels.
Along with other private sector partners, we're asking the business community to demand that fellow insurers stop both underwriting and investing in fossil fuels.
You can join the fight by calling on your favorite brands to commit to sustainable business practices and sign on to encourage US insurers to divest from the fossil fuel industry.