Definitely Real, Totally Essential Home & Real Estate Terms You Need To Know—Right Now!
It's time to leverage a new lexicon.
How often do you find yourself at a social event, surrounded by fancy people chatting about real estate, while you mumble and fumble and drink way too much bad wine because you're way out of your depth and lack the basic language to wow your audience?
Fear not! After much rumination, cogitation, and fabrication, our team has compiled a definitive list of home- and real estate-related terms you'll want to study, memorize, and pepper all your daily conversations with.
Put on your nerd glasses and fire up that hippocampus—it's time to get educated.
Architectural & property terms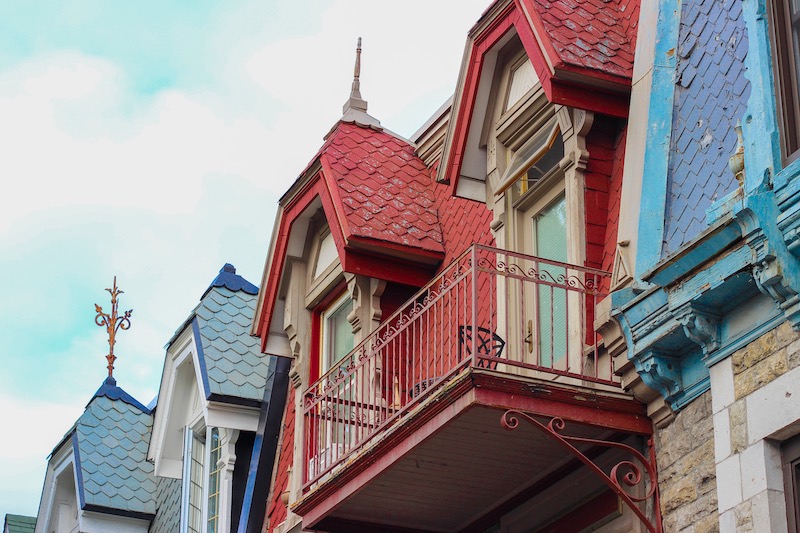 Chadrick skrumpeting
An archaic term for the decorative frilling—often thought to resemble the hardened cream inside a specific type of Belgian holiday treat—laced beneath the windows and eaves of certain Victorian houses. Seen by the industry as both a blessing (eye-catching, delightful) and a burden (expensive to repair, inadvertently provides harborage for bat colonies).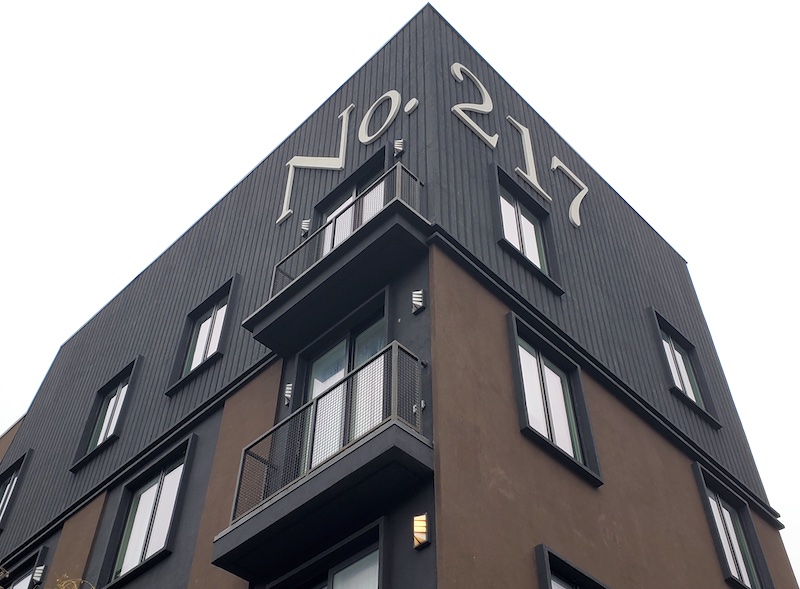 Sulkony
A portmanteau of "sulk" and "balcony," occasionally referred to as a "sad balcony" or "salcony." Found primarily on new construction in rapidly gentrifying urban neighborhoods, sulkonies are defined as "the bare minimum size of shelf-type thing jutting out from a building that can legally be advertised as an area for a human being to step out onto." These features are most often used to store wilting flowers or never-used bicycles, although they also offer an escape during romantic disputes (as in, "I'm done arguing about this, I'll be out on the sulkony having a cigarette").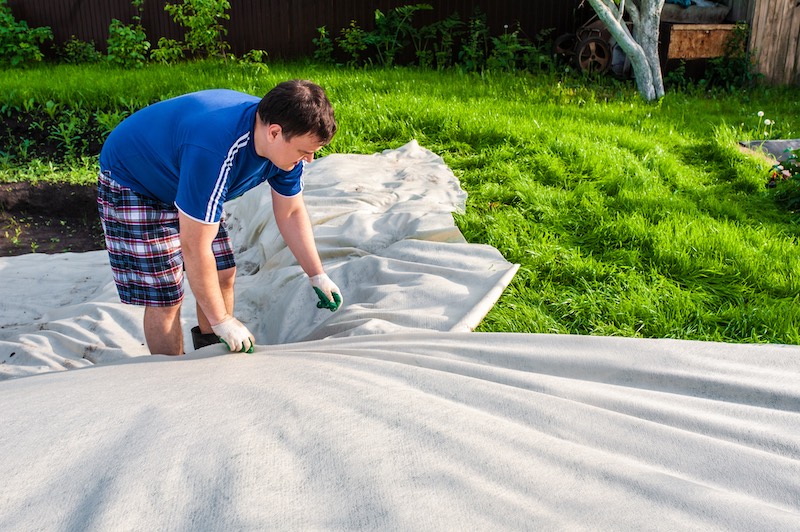 Private Existential Void (PEV)
Swimming pools are great, but they're expensive to maintain, and they're also a safety liability for children and pets. This is why many young homeowners who have purchased homes with in-ground pools are now deciding to remove the pool—but keep the hole. These mysterious concavities (which should be properly fenced) provide an ideal space for solitary contemplation.
Homebuying terms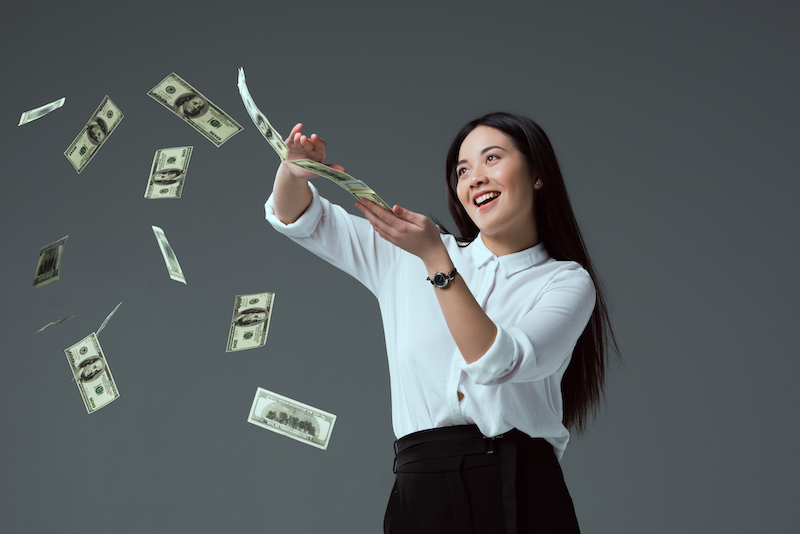 Flurry offer
In a hot real estate market, fortune favors the bold. While other prospects poke around an open house and whine about mortgage pre-approval, others cut to the chase in the fiercest way possible: by standing in the middle of the room and "making it rain" $100 bills with reckless abandon. According to recent statistics disavowed by a Romanian copycat of Zillow, 89% of successful real estate purchases in 2021 were made via flurry offers—surpassing 2020's primary tactic, the more staid "big suitcase full of cash."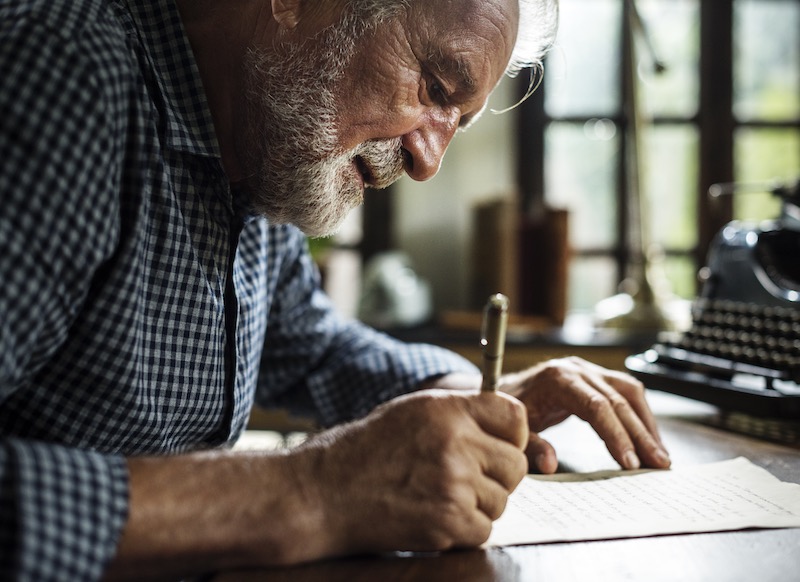 Prospect's sonnet
Before the pandemic-related buying boom, savvy brokers recommended potential buyers "write the seller a letter." Times change. These days, the expected missive always comes in the form of a Petrarchan sonnet, with buyers showing little patience for anyone trying to buck the structure's strict conventions. Ideally, the prospect's sonnet is written on scented paper, and penned using a classical ink brush.
Gamestop-pegged Inflatable Blimp Loan (GIBL)
Craving stability for your mortgage when it comes to things like interest rates? Stick with an old-school bank. But if you're looking to add a bit of jazz to the process, consider a GIBL, offered via the sports betting platform Feelin' Lucky, Bro? With this chaotic financial instrument, no two days are exactly alike. Your loan's interest rate will fluctuate as wildly as one of those inflatable men outside a used car lot. Even better, you can accrue randomized "bonus points" that will allow you to pay down your loan with unconventional assets, like Bored Apes.
Upstate albatross
The pandemic home purchasing spree has led to a wave of buyer's remorse, with 75% of new homeowners having some regret about their decision. Hence the term "upstate albatross" to signify a charmingly crumbling fixer-upper purchased with extreme haste in the region north of New York City.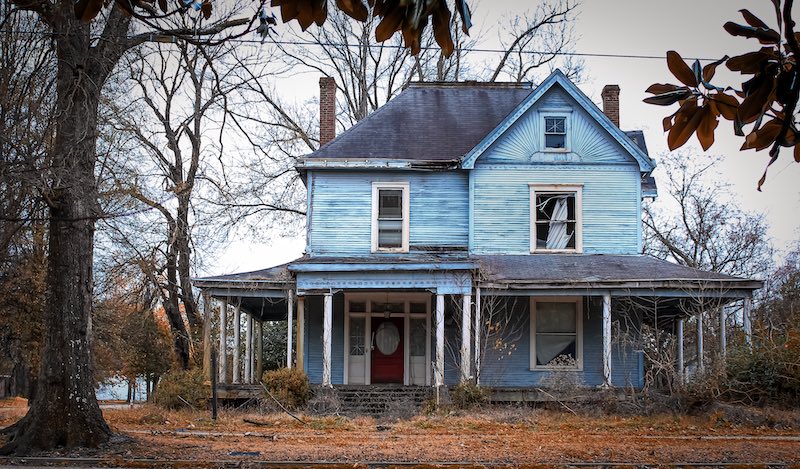 Consider these other statistics which we swear we read somewhere once but can't seem to find the citation for:
9 out of 10 millennial homebuyers purchased their upstate property sight unseen in 2021 via TikTok's "experimental mortgage dance-off" function
66% of purchasers in Dutchess County alone discovered that the "vacant" properties they were attempting to renovate were actually populated by supercolonies of angry badgers
99.8% of urbanites who relocated to their upstate "forever home" in 2020–2021 now admit that "okay, yeah, it's pretty f*cking boring here" and "I've already dated everyone under the age of 65 within a 25-mile radius."
3 out of 4 New Yorkers who transplanted themselves upstate during the pandemic have since lost 1 or more fingers in D.I.Y. butchery accidents
---
*This post is warranted to be free from any value whatsoever. Please know that not a single term on this list is "real," nor should any of these "definitions" be considered "plausible." Use of these terms in any setting is known to cause loss of status.
However, you probably realized that already—because there's no fooling you! And if you've made it this far, you might as well go ahead and check out some some of the insurance products we offer at Lemonade. Unlike everything you've just read, they're no joke.