The Complete Guide to Home Inspections
You're almost a homeowner—but first, it's time for an inspection
TL;DR
Home inspections help give a full and objective picture of the state of a property. They're important before any real estate transaction is finalized.
An inspection will take a close look at structural stability, plumbing, and electrical systems. It'll also determine whether there is an issue with mold, leaks, or pests.
The average home inspection costs between $200 and $500 and takes between 2 and 4 hours.
Look for an inspector who is a member of the American Society of Home Inspectors (ASHI) or is certified by the International Association of Certified Home Inspectors (InterNACHI).
Getting a home inspection is a vital part of the home buying process, but it can be very nerve wracking—whether you're the seller, hoping that your home passes with flying colors, or a new buyer nervous that the property you're excited about could be hiding faults.
In this article we'll dig into the specifics further, including:
What is a home inspection?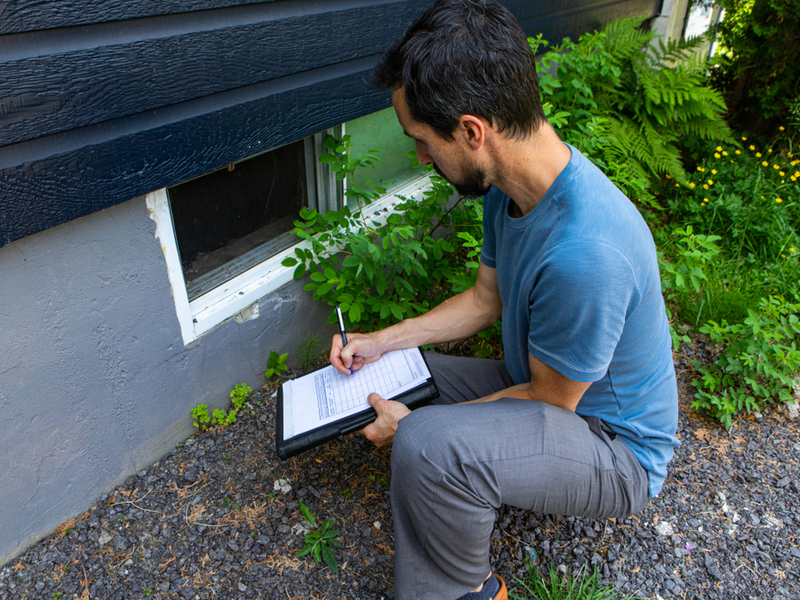 A professional home inspection is when a home inspector comes to assess the condition of a house, apartment, or other property. You can't do your own home inspection—it needs to be done by a professional.
Why do you need a home inspection?
Inspections help give a full and objective picture of the state of a home. The inspector will assess factors like structural stability, plumbing systems, electrical systems, and whether there are any leaks, mold, or infestations. It's not about the way the home looks, but how safe it is to live in, so the home inspector probes beyond the home's appearance.
The inspector investigates every part of the home from top to bottom, including the crawl space, gutters, and HVAC system. It usually takes about two to four hours and costs between $200 and $500, depending on the location and size of your home. Some home inspectors also check for asbestos and run radon testing.
When do you need a home inspection?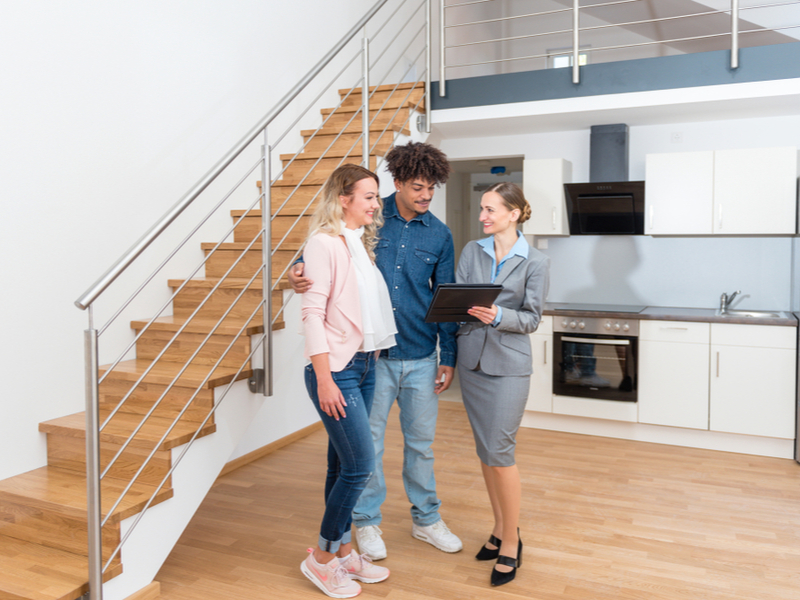 A home inspection usually takes place within seven to 14 days after the purchase contract is accepted, but before you close on the sale. And inspections aren't just for older properties, or ones that might harbor obvious problems—even a brand-new home might need a home inspection.
If you're planning to put your home on the market, you can also get your own home inspection before listing. That way you'll be aware of anything you'll need to fix to make your home sale go smoothly.
If you're the buyer, it's best to have a home inspector lined up before accepting the contract, to make things as seamless and efficient as possible. If you don't complete the inspection before the closing date, you won't be able to back out the deal if the report turns up unexpected safety issues.
How do you find a home inspector?
It's typically the buyer's responsibility to arrange home inspection services and to pay the home inspection cost. As with many things, word-of-mouth may be your best bet. Ask your friends, family, or real estate agent for recommendations.
One good rule of thumb: Look for someone who specializes in home inspections and is either a member of the American Society of Home Inspectors (ASHI), or is certified by the International Association of Certified Home Inspectors (InterNACHI).
No matter how nice they may be, you probably don't want to hire a home inspector unless they have:
Many years of experience carrying out inspections
Strong working knowledge of the systems and structure in residential homes
Affiliation with a home inspection organization
Home inspections checklist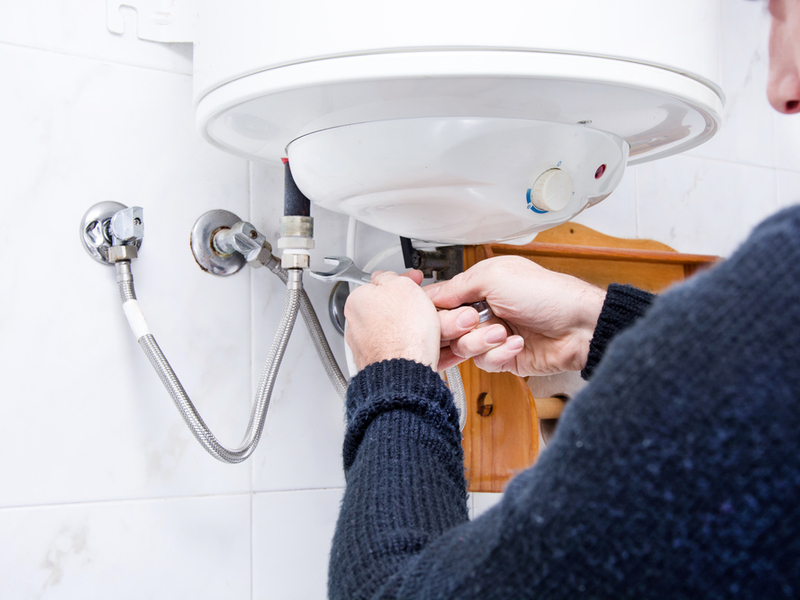 If you're the homebuyer, there are a few things you'll want to do before the inspection:
Go room-by-room and thoroughly inspect the outside of your home as well. Be on the lookout for cracks in the home's foundation, mold or moisture issues, termite damage, and other potential dealbreakers.
If possible, fix any serious maintenance issues before the inspection.
Line up a trustworthy home inspector well in advance.
Coordinate the time and date of the inspection with the property owners, and clear a few hours in your schedule so that you can personally attend.
During the inspection, test that all electric and utilities systems are in good working order. Turn on and off all the utilities, like gas, AC, water heater, and lights. Make sure smoke detectors and fire alarms are working properly.
For sellers, there's a lot more that can be done in advance of an inspection. Although the inspector is looking for structural and safety issues, it's still worth it to tidy up, remove clutter, and replace dead light bulbs. If your house looks neglected, the inspector and the buyer are more likely to assume that it hasn't been maintained properly, either. Hey, first impressions matter.
Look for any small issues that you can fix, like repairing broken windows and screens, replacing air filters in your air conditioning or heating system, and cleaning up any water damage, even if it's from an old leak that was fixed long ago.
When it comes to the inspection itself, the seller's job is to get out of the way. Usually only the inspector, the buyer, and the realtor are present at the home inspection.
Dealbreakers following a home inspection
Some issues turned up on a home inspection are serious enough that they could jeopardize your entire home sale. Here's what buyers should be on the lookout for—and what sellers should take care of before listing their homes.
Infestation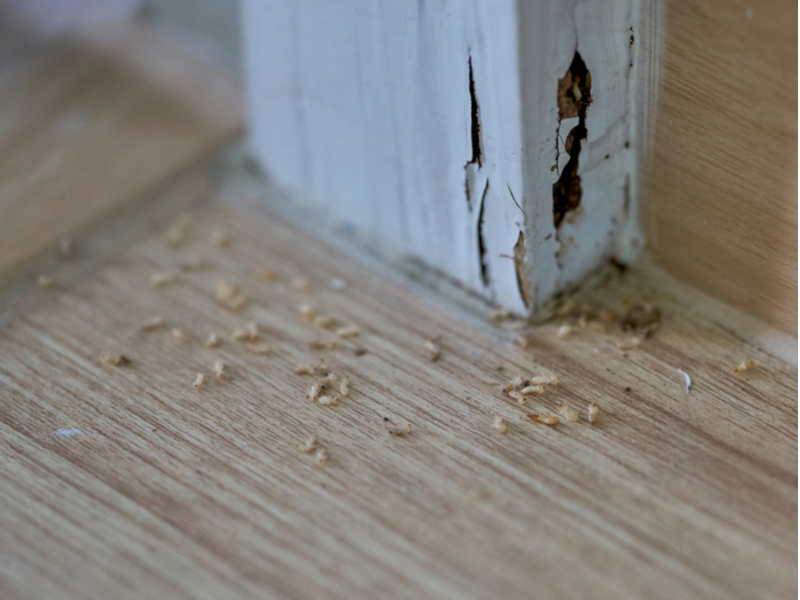 Buyers, even if you've made an offer on a house and had it approved, you're still legally entitled to back out of the deal if the house has serious problems, like a pest infestation.
Sellers, take note that buyers will run for the hills if your house is infested, so if there's any sign of termites, bed bugs, or other pests, hire a professional exterminator before the inspection.
Roofing
Sellers should check for and replace damaged shingles and flashing, and re-caulk the points where ventilation pipes enter the roof.
For buyers, minor roofing issues can be a concern, but you might decide to go ahead with the deal regardless (perhaps in exchange for a lower price).
Foundations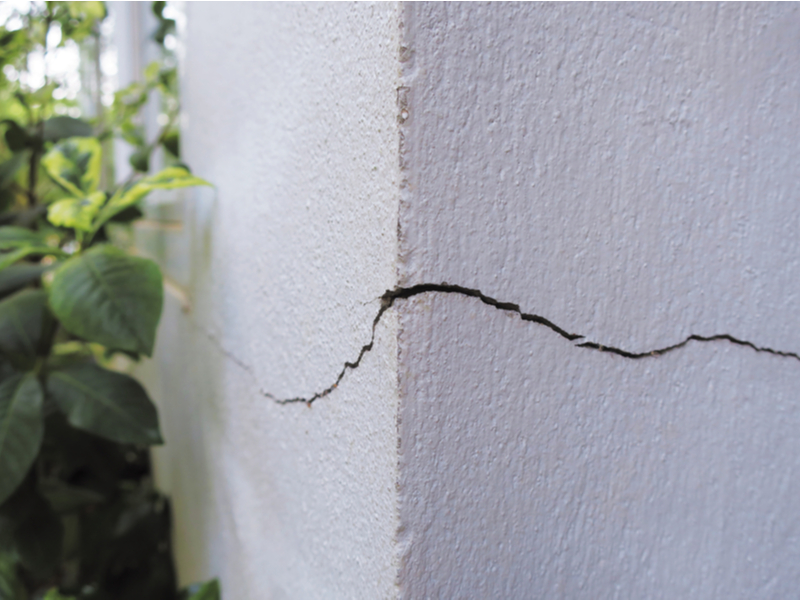 You're unlikely to be able to sell a home that has serious foundation issues, so deal with them before you put your home on the market. If your home has structural flaws, hire an engineer to assess them and estimate the costs ahead of time.
Buyers should remember that traditionally, structural issues are dealt with by the seller, so it shouldn't be up to you to fix them. However, finding out that the home you want to buy has serious foundation or structural problems is often a dealbreaker.
You can fix minor issues yourself, like filling in cracks with epoxy or silicone caulk, sealing the exterior foundation, and making sure all windows and doors can open and close without sticking.
Plumbing system
Plumbing and sewer line issues can bedevil your home if you don't nip them in the bud. If your pipes are several decades old, consider replacing them with modern piping that uses better materials. You should at least fix any visible leaks and unclog your gutters and drains.
Furnace
A furnace that's close to death could push away buyers. If your furnace is on its last legs, consider replacing it before the inspection. If you're the one buying a house that's going to need a new furnace, consider how much that's going to cost you—and whether to ask the seller to lower the price accordingly.
Electrical systems
Many older houses have problematic electrical wiring. Have an electrician come to inspect your outlets, junction boxes, and electrical panel, and fix and replace any that look problematic. Buyers might not want to torpedo the deal for the sake of some worn-out electrics, but they could ask the seller to fix the issue before the sale goes through.
Next steps after a home inspection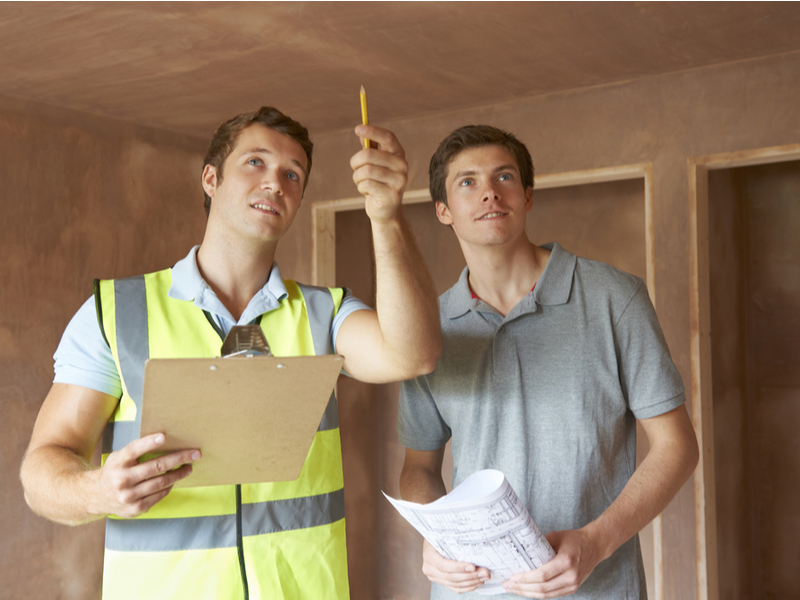 It usually takes a few days for the inspection company to send the home inspection report. Unless the seller also paid part of the costs, or the buyer chooses to share it, the report is only sent to the buyers.
If you're the buyer, you'll need to read the report carefully, and you might need to discuss the contents with your real estate agent and/or lawyer. Experts recommend that you focus on major defects (after all, you're not likely to find the perfect, flaw-free property). Find out how much it costs to fix any issues, and possibly even get some quotes from contractors.
Real estate contracts include a contingency clause that allows the buyer to cancel the deal if the report throws up serious safety issues. If that happens, you'll need to do some serious thinking.
If the report surfaces major issues or anything unexpected, both buyers and sellers might need to negotiate so that the deal can proceed.
Some defects are historically the seller's responsibility to deal with, like structural problems and infestations. Others are up for negotiation. The seller might agree to lower the sale price in exchange for leaving the buyers to fix minor defects, or buyers might insist that the seller fix them before the transaction happens.
Looking after your home
Whether you're selling your property or buying a new home, you want to do everything you can to keep it in tiptop condition. There's no substitute for regular maintenance and an annual survey of your home for any potential issues, but that doesn't stop the unexpected from cropping up.
That's when you'll be glad to have Lemonade Homeowners insurance, which steps in when you need it most. If your home or property gets damaged by extreme weather, vandalism, theft, or a range of other unfortunate occurrences—Lemonade homeowners insurance is there for you. Click below to get your quote now.