Does Homeowners Insurance Cover Sewer Lines?
File this one under "icky but important"
Chances are, you probably don't enjoy thinking about sewage. But hey, different strokes for different folks…
If you're a homeowner, though, a sewer backup can cause serious damage to your property, so it's important to know what's covered and what isn't by your homeowners insurance policy.
While a standard home insurance policy doesn't cover most types of sewer line damage, you may be eligible to add additional coverage to insure any buried utilities, including sewer lines, that are on your property.
Let's take a closer look at what you should know about sewer line damage and your home insurance:
When does homeowners insurance cover sewer lines?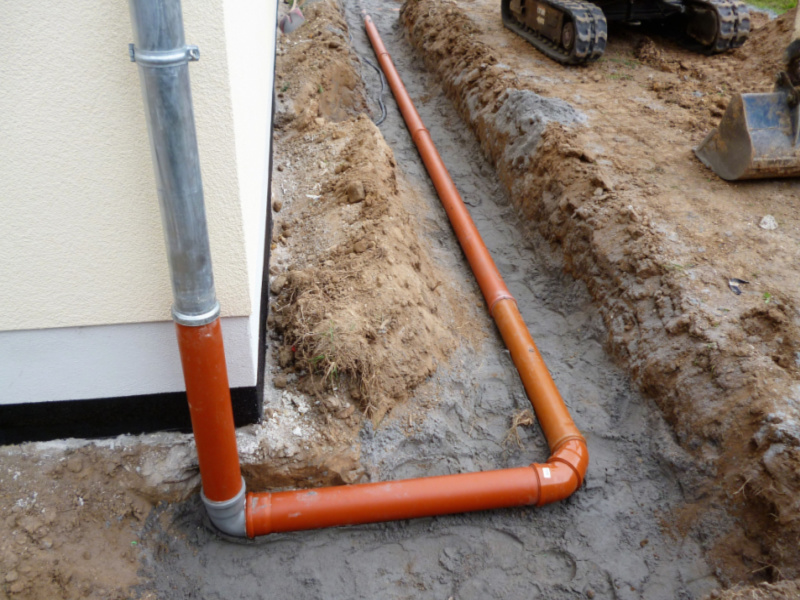 Some kinds of sewage line issues are included in your homeowners insurance coverage as part of Coverage B, which covers other structures on your property that are detached from your home itself.
You'll have to check the language in your own policy to determine what your homeowners insurance covers, but many insurance providers include sewer line damage in their standard homeowners insurance coverage as long as:
The damaged pipe is on your property (if it's outside your property lines, then it's the responsibility of whomever owns the property where the pipe is located);
The damage happened because of a covered loss, and was accidental (for example, if you damage your sewer line while digging in your yard)
So imagine that someone drove their car into your yard and rolled over a pipe, causing it to suddenly burst. Or if vandals set off an explosion that ruptured pipes on your property. Generally, those would be covered losses. (Also: You might want to move, because it sounds pretty wild where you live.)
Other common covered losses include lightning or fire damage, or damage caused by yard work, hail, aircraft, or falling objects.
In these cases, the coverage is 10% of your dwelling coverage (aka Coverage A, which covers the structure of your home). So if your home dwelling coverage stands at $600,000, your sewer line coverage is $60,000.
When are sewer lines not covered by homeowners insurance?
Unfortunately, most service line damage isn't covered by standard homeowners insurance policies, since homeowners insurance generally excludes coverage for preventable damage. And the truth is that more service line issues are triggered by people trying to flush a clump of paper towels and causing blockages than by angry vandals blowing up septic tanks.
Home insurance cover typically won't pay to repair sewer line damage that's due to poor upkeep, like if tree roots block the system or there's corrosion on metal sewer pipes. Insurance companies also won't typically cover damage caused by faulty construction, earthquakes, or floods. You also won't be covered for damage caused by wear and tear, like grease building up and clogging the drain.
Your home insurance might cover water damage to your personal property, like the cost of replacing your laptop or repainting your walls after a leak, but it probably won't cover the cost of fixing the leak itself.
Buried Utility Coverage and your sewer line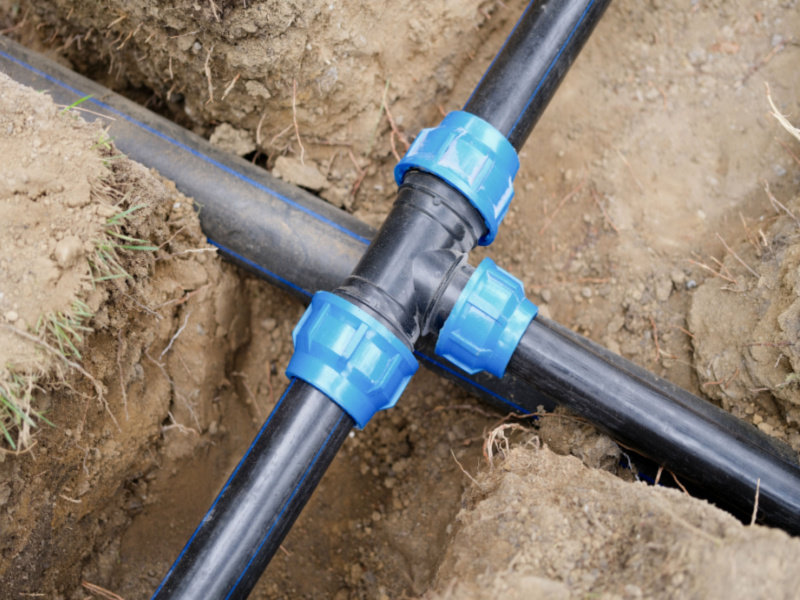 Thankfully, you can get service line protection when you buy service line coverage, aka Buried Utility Coverage, as an add-on to your home insurance policy.
Service line coverage typically covers any underground pipes and utility lines on your premises—like water lines, sewage pipes, natural gas lines, power lines, and electricity cables.
You'll need to check your policy for exact coverage details, but most buried utility policies will pay for:
Excavation costs
Expediting costs for repairs
Outdoor property that's damaged from the incident or during sewer line repair
Replacing the line with upgraded materials
Loss of use coverage if you have to leave your home and incur extra living expenses while your sewer line is replaced or repaired
Of course, there are coverage limits, so depending on your deductible and the amount of damage there is, you might still have to pay for some of the work.
How much does sewer line coverage cost?
What you'll pay for sewer line coverage depends on your insurer. With Lemonade, Buried Utility Coverage is available in 10 states for just $3.25 a month, with a $500 deductible applied to all buried utility claims.
Lemonade's Buried Utility policy covers up to $10,000 in damage. To put that figure in context, it usually costs between $3,000 and $6,000 to replace a sewage line.
Like other policy add-ons (like Extra Coverage for your valuables), it's easy to sign up for Buried Utility Coverage with Lemonade. When signing up for a new policy, simply tap "Activate Extra Coverage" and select Buried Utility Coverage.
If you're already a Lemonade policyholder, just log in to your account from your phone or desktop and tap the "Extra Coverage" button under "Add-Ons." We'll follow up with a few basic questions and promptly update you on the status of your request.
What can you do to prevent damage to your sewer system?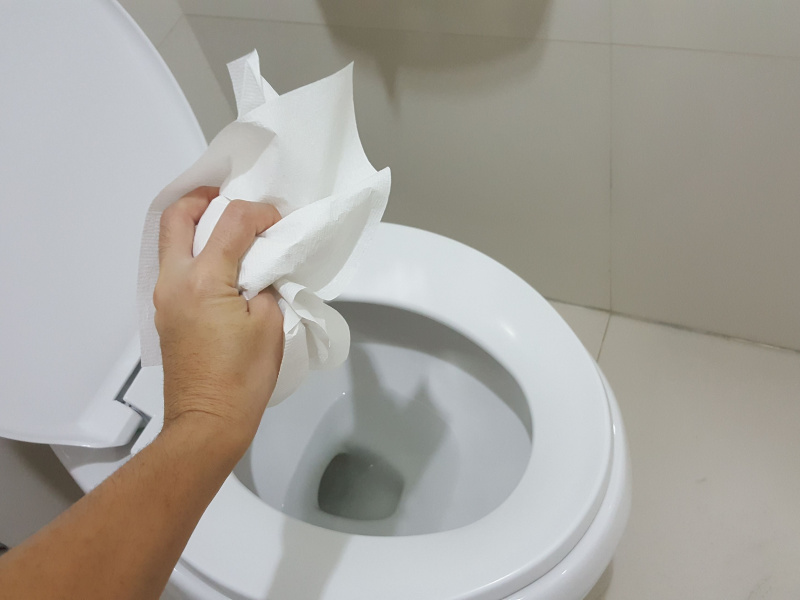 The best defense is a good offense, and when it comes to sewer lines, that means taking precautions to stop damage from happening in the first place.
You can help keep your sewer system in good health by:
Making sure that nobody flushes items that can clog the system, like paper towels, sanitary products, or cooking oil
Having your galvanized (steel) pipes replaced with plastic pipes, which don't corrode
Calling a plumber to inspect your pipes, sump pump, and/or septic tank from time to time
Keeping track of tree roots that might creep into pipes
Sh*t happens, so protect yourself
Let's face it: Even when you maintain your home meticulously, things can still go wrong. We all wish we could live in a world free of sewage leaks, wildfires, windstorms, and other perils.
Because we're not always in control of what happens to our most valuable asset, you'll need homeowners insurance. And when it comes to protecting something as important as your home, why not go with the 5-star experience that Lemonade provides?
A few quick words, because we <3 our lawyers: This post is general in nature, and any statement in it doesn't alter the terms, conditions, exclusions, or limitations of policies issued by Lemonade, which differ according to your state of residence. You're encouraged to discuss your specific circumstances with your own professional advisors. The purpose of this post is merely to provide you with info and insights you can use to make such discussions more productive! Naturally, all comments by, or references to, third parties represent their own views, and Lemonade assumes no responsibility for them. Coverage may not be available in all states.