What Does Condo Insurance Cover?
Here's how condo coverage can protect your pad.
Should you decide to purchase a condo, your lender and HOA will most likely require you to have condo insurance coverage in order to protect your unit and personal property.
If this is your first time owning and insuring a condo, you may well be wondering what you're in for. At any rate, a little refresher on what your condo insurance covers can't hurt.
TL;DR
While similar in many ways to a traditional HO3 homeowners insurance policy, your HO6 condo insurance policy covers only your unit itself, not the building where you live.
Condo insurance covers your personal property, loss of use, personal liability, and medical payments to others.
Lemonade's Extra Coverage offers condo owners enhanced protection for their most valuable property.
Here's a brief tour through what you'll need to know about the ins and outs of condominium insurance.
What does my condo insurance cover?
Condo insurance, a form of homeowners insurance, protects you, your unit, and your personal property against a range of "named perils"—events like fires, lightning, windstorms, theft, and vandalism. A basic condo insurance policy contains five levels of coverage: dwelling (your unit), personal property, loss of use, liability, and medical payments to others.
Although an HO6 condo insurance policy is similar to an HO3, the most common form of home insurance policy, they aren't entirely the same—which makes sense, because owning a condo is a different experience than renting an apartment or owning a single-family home.
For starters, your dwelling coverage as a condo owner is "walls in," meaning you're covered for named perils that damage or destroy your property inside your unit. By contrast, an HO3 policy is "walls out," covering the inside of your home, its exterior, and any structures attached to it.
Here's a closer look at what your HO6 policy covers. Just remember that if you leave your condo for more than a month, there may be exclusions in terms of what your policy covers. So if you head off for a 6-week backpacking tour of Argentina, and your unit sustains damage while you're away, it might not be covered.
| Coverage Type | Included with HO3 Homeowners Insurance? | Included with HO6 Condo Insurance? |
| --- | --- | --- |
| Dwelling | Yes—entire house + any attached structures | Yes—unit only |
| Personal property | Yes | Yes |
| Loss of use | Yes | Yes |
| Personal liability | Yes | Yes |
| Medical payments to others | Yes | Yes |
Dwelling coverage
If you decide to buy a condo, your insurance policy's dwelling coverage will apply to your unit, including fixtures and appliances, as well as to any renovations or upgrades you have made to your home. For instance, if your pipes burst and damage your kitchen cabinets, your HO6 policy would help cover the cost of replacing the damaged cabinets (after you've paid your deductible).
However, certain things won't be covered. Say you live in a ground floor unit that gets submerged in a flood. Your HO6 dwelling coverage won't kick in, as homeowners insurance doesn't cover flood damage. If you live in an area that is prone to flooding, you should look into getting a supplemental flood insurance policy.
Personal property coverage
As its name suggests, personal property coverage deals with your personal belongings inside your condo.
Should a fire break out in your building, destroying your furniture and other personal property, your HO6 policy would cover the costs (after you've paid your deductible), up to the personal property limit you selected when you purchased your policy. You're also protected against perils like theft, both inside and outside your condo—so if someone swipes your iPhone on the subway, you'd still be covered.To ensure that you have sufficient personal property coverage, you'll want to conduct an inventory of your belongings and estimate their value.
Loss of use coverage
Loss of use covers your expenses (up to your policy limit) if you cannot live in your condo after a covered loss.
For instance, if you're forced to evacuate your building for an extended period after a serious fire, your loss of use coverage would help cover any costs you incur above your normal budget. If you typically spend $5,000 a month on food and housing, but spent $6,000 on hotels and takeout while you were evacuated from your condo, your loss of use coverage can help cover that extra $1,000.
Personal liability coverage
Personal liability covers your legal defense or court proceedings against you in the event someone sues you for something that happened in your condo. So if your Aunt Martha trips over a shoe and breaks her arm while she is in your house and decides to sue you, your personal liability coverage would kick in.
Medical payments coverage
As one would assume, your medical payments coverage covers the medical costs should someone get hurt accidentally while on your property. Even if Aunt Martha doesn't decide to sue after she breaks her arm, your condo insurance policy would still cover her medical bills. Bear in mind that this type of coverage will not cover your own medical bills. That's what health insurance is for.
Some add-ons to consider
Lemonade also offers Extra Coverage, aka scheduled personal property coverage, for items like jewelry, fine art, cameras, musical instruments, and bicycles. While a base policy covers such items as part of your personal property coverage, Extra Coverage covers scenarios like accidental damage or accidental loss that aren't covered under a standard policy.
For example, while you'd be covered for water damage if a mechanical failure caused your dishwasher to explode all over your kitchen, a base policy wouldn't cover the replacement of the dishwasher itself, because it doesn't cover mechanical or electrical failures. With Lemonade's Equipment Breakdown Coverage, however, your dishwasher and other appliances, flat-screen TV, AC, computer, and more would be covered even for electrical failure or mechanical breakdown.
Condo insurance VS. homeowners insurance
The main difference between condo insurance (HO6) and regular homeowners insurance is that condo insurance covers only your unit itself, not the entire building where you live. A traditional homeowners policy (HO3) would cover your dwelling, as well as other structures on the property, like a garage or gazebo.
Beyond that, the same coverages you'd have with a more traditional homeowners policy (HO3) also apply to an HO6 policy for your condo: personal property, loss of use, personal liability, and medical payments (in the event of an accident or injury in your condo).
Certain other damages or incidents in your condo building or common areas would likely be covered by your HOA's insurance policy—more on that below.
What does my condo association or HOA's insurance policy cover?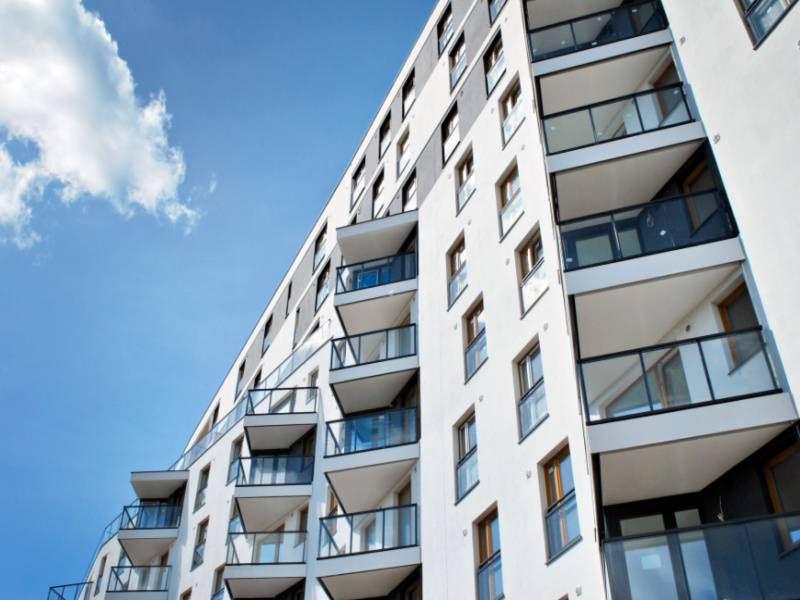 Since your condo insurance policy only covers your unit, what about the building where you live? That's the responsibility of your building's HOA, whose condo association insurance policy covers the building itself.
Additionally, this policy—commonly known as a "master policy"—covers your building's common areas and the land on which your building sits.
What happens, then, if someone is injured on the grounds of your condo building and successfully sues your HOA? Any payments to that person above the limit of your building's master policy would be divided among you and your fellow condo owners. This is where loss assessment coverage comes in.
Loss assessment coverage protects you if damage to your condo building exceeds the limits of your HOA's master policy. It's automatically included with Lemonade condo insurance, with a coverage limit of up to $1,000. You can also purchase additional loss assessment coverage as an add-on in most states, with policy limits typically ranging from $10,000 to $100,000.
How much condo insurance do I need?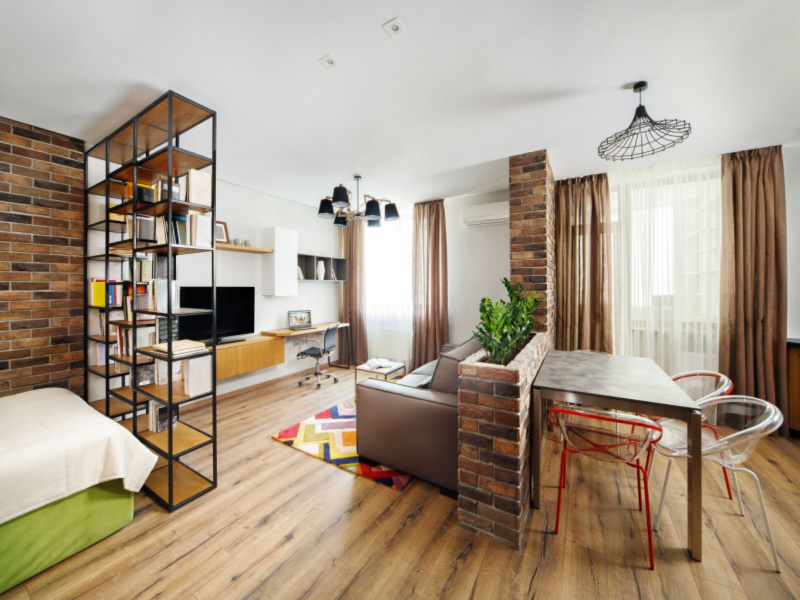 The amount of condo insurance you need depends on the value of your personal property, as well as the state you live in, the age of your home, your deductible, and your chosen coverage amount.
In addition, when considering condominium insurance, you should think about personal liability issues as a unit owner, as well as loss of use. If your Labrador tends to get nervous around children, it may pay to take that into account when buying a policy, just in case your dog nips your friend's kid and you're held liable.
It is also wise to have a good look at your condo association's insurance and familiarize yourself with which areas are covered by the condo association's master policy, and what you are personally responsible for as a condo owner. Luckily, Lemonade's condo insurance policies are highly customizable, which means it's easy to select a policy that fits your unique needs.
Finding the right insurance coverage
Whether it was your building's proximity to your favorite city park, its 24/7 doorman, or its eye-catching finishes, you purchased your condo because it offered something you were looking for.
The next step is to ensure that this hard-earned investment is protected. That's where condo insurance comes in. Get a quote with Lemonade today and you'll be one step closer toward obtaining America's most loved insurance.
A few quick words, because we <3 our lawyers: This post is general in nature, and any statement in it doesn't alter the terms, conditions, exclusions, or limitations of policies issued by Lemonade, which differ according to your state of residence. You're encouraged to discuss your specific circumstances with your own professional advisors. The purpose of this post is merely to provide you with info and insights you can use to make such discussions more productive! Naturally, all comments by, or references to, third parties represent their own views, and Lemonade assumes no responsibility for them. Coverage may not be available in all states.