Your 7 Step Guide to Buying a Condo
How to buy a condo, without the stress.
TL;DR
Get pre-approved: Submit financial documents and get an estimate from the lender.
Start searching: Choose your deal-breakers, and start your condo search.
Make an offer: Work with your agent to make a competitive offer.
Apply for a condo loan: Gather paperwork and apply for a mortgage.
Meet the condo board: Come prepared to make a good impression.
Get a home inspection: Make sure you're getting what you (and your lender) are paying for.
Sign on the dotted line: Gather final paperwork and wait patiently until you get the keys.
Congrats! You've made the monumental decision to buy a condo. You've already considered the pros and cons, and now that you've said yes, it's time to familiarize yourself with the technical aspects of purchasing. Exciting!
Countless details, big price tags, and homeowners associations are enough to make anyone's head spin – so let's reduce your anxiety with everything you need to know about buying a condo, in 7 simple steps.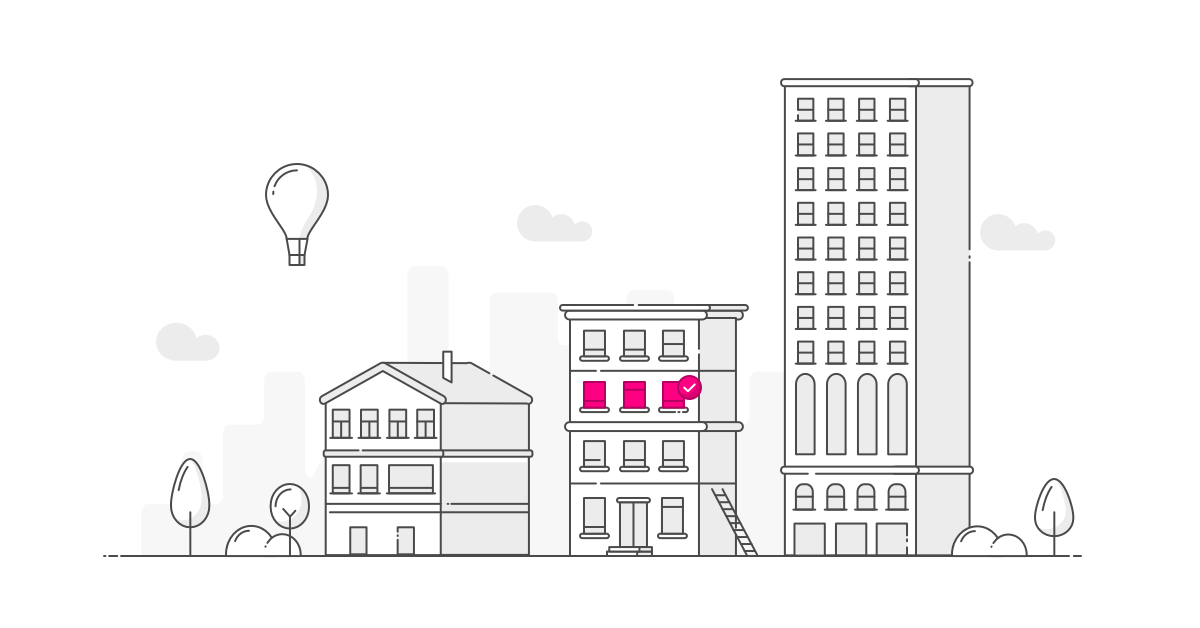 Step 1: Get pre-approved
Before you start shopping, determine how much you can afford to spend. For most of us, this means a trip to the bank. Unless you've saved up enough to buy your home in cash, you'll probably need to take out a mortgage.
Take note that a condo mortgage is different from a single-family home loan. Since condos are a form of shared ownership, they're considered to be riskier than single-family homes. That's why getting pre-approved for a loan means presenting your income, assets, debts, and other crucial financial information to help your lender figure out how much to loan you. Here's a list of documents you'll need to submit:
Tax returns

Income and employment records (2 years worth)

Asset and bank statements (60 days worth)

Records of monthly debt payments

Rent payments
Once you've submitted all of your documents, your lender will come back to you with an estimate. This figure, and their seal of approval, is the first step in your condo-buying journey.
Step 2: Start searching
Although you can technically find a condo on your own, using an agent is helpful, especially if you're a first-time home buyer.
Agents don't just help you find the right property – they're also instrumental in helping you negotiate a price, submit an offer, and work through the paperwork. Plus, it doesn't hurt to have an advocate who knows the buying process inside out.
Tip: If you're using an agent, make sure you do some research about them, like checking they have licensing certificates and asking for references. There's nothing wrong with contacting previous clients to hear about their experience.
To help your agent find you the condo of your dreams, you'll need to tell them what you're looking for. Here's a list of things you should discuss:

1. What sort of community are you looking for? Old, young, mixed?
2. What are the rules of the HOA? Can you have guests stay over, or bring your dog?
3. Are you looking for any specific amenities?
4. How much can you afford to spend on HOA fees?
5. Is there parking?
6. What sort of neighborhood are you looking for?
When Lemonader Jacob, a condo owner from New York, was searching for a property, here was his rule of thumb:
"Pick five things you want, and assume you'll get two of them. We wanted an open concept kitchen, washer/dryer, lots of light, large closets, and a quiet location. We ended up with the closets and the quiet."
Step 3: Make an offer
Another nice perk of using a realtor or agent is they'll advocate for you when it's time to make an offer.
Don't hesitate to negotiate. Most sellers set a high price, knowing buyers will want to bargain them down. To increase your chances for negotiation, research the average prices of the property in the area, find out how long the property has been on the market, and figure out if the seller is looking for a quick sell. All this information will help shape your offer.
Housemethod.com recommends calculating a price based on similar homes and coming in 4% – 7% below to begin negotiations. So if the asking price is $260,000, you should start your negotiations somewhere between $241,800 – $249,000.
If the seller doesn't accept your offer, they may make a counteroffer. If not, it's probably worth checking whether there are other areas the seller can cut back on, like closing costs or processing fees.
For Lemonader Hao who owns a condo in California, negotiating was a must:
"I knew negotiating was part of the condo buying process. The asking price was $425k, and I was able to get it to $408k. The property was on the market for over 28 days so I assumed no one had made an offer – so I started my negotiating price low."
Btw, your agent will help you draft an official offer with all of the negotiated details outlined, including the terms of the official agreement, earnest money (a good faith deposit), closing dates, and any other particulars you've agreed on. To make it official, both parties must sign and date the offer agreement.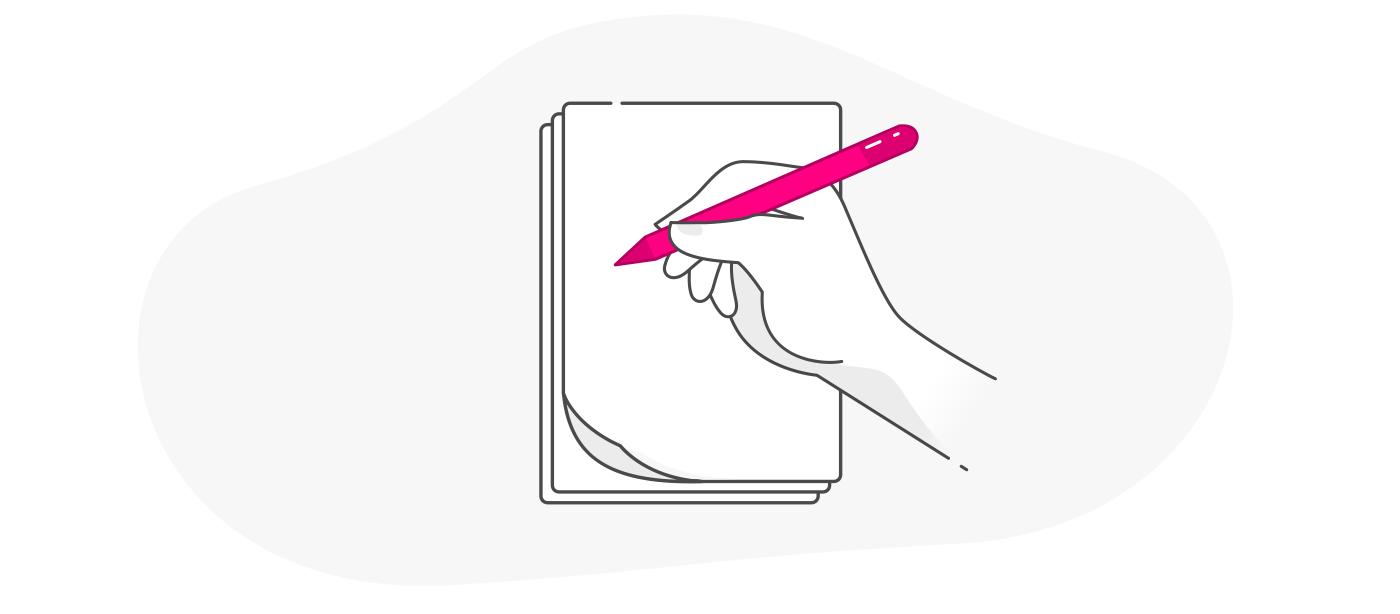 Step 4: Apply for a condo loan
After determining the price you'll pay, it's time to apply for that condo loan mentioned earlier – and here's where things get tricky. Not only do you, as the borrower, have to get approved for a loan, but your future condo project must also get approved, and not every project qualifies for an FHA (Federal Housing Association) loan. The pros of an FHA loan is their relaxed credit requirements and lower down payment needed than other mortgages.
If the condo isn't on the FHA list, you could apply for a 'conventional mortgage,' which is secured through a private lender (credit unions, banks, or mortgage companies), rather than a governmental mortgage or federal housing.
Btw, people with high credit scores and established credit will be more likely to qualify for a conventional mortgage.
At this point in the process, your loan officer will give you a list of documents you need to provide – one of which is your condo insurance. You can get a condo insurance policy with Lemonade in minutes, with policies starting at $25 per month. The date of your insurance policy will be set to the closing date — the date your new home will officially belong to you.

How much money do I have to put down on a condo?

It depends on the type of loan you get. For a conventional loan from a private lender, a down payment of 20-25% of the total price of the condo will be required (along with a good credit score). However, for a non-conventional, government loan, you might only need a 3-15% down payment.
What credit score do I need?

In addition to presenting your income, debts, and assets when applying for a loan, you'll also need to present your credit score. Most lenders will offer the lowest interest to those with an excellent credit score (780+ and above). Those with a credit score below 580-600 will be asked to put down a larger payment.
Step 5: Meet the condo board (HOA)

HOAs and condos go together like lock and key, so you can't have one without the other. Every condo has a homeowners association (HOA), where each resident pays a monthly fee (usually between $80 and $500) that goes towards the maintenance and upkeep of shared areas. FYI, your HOA will also maintain a condo association insurance policy that will cover the complex's common areas, among other things.
HOAs can take care of tasks that would otherwise be a headache, but they're also a governing body that enforces rules, such as noise levels in a shared area, or the size of dogs allowed in your unit. After you find your perfect condo, you'll need to be approved by the HOA. 
To apply, you'll need to submit an application with a full financial statement that includes everything from your assets to your income and expenses. If they allow it, it's useful to add a cover letter, and include both personal and professional references.
Lemonader Ed, a condo owner from DC, had a smooth experience because he did his research beforehand:
"I spoke with an attorney, and made sure to avoid the normal pitfalls. I researched special assessments, back-dues, air-rights, and the management."
Tip: Take a deep dive into the workings of the board. Your attorney can also look over the financial records of the HOA to tell you how well the association is being run.
Step 6: Get a home inspection

A home inspection isn't mandatory but it's always recommended. What's a home inspection? It's carried out by an impartial inspector who makes an official assessment on the physical structure of the condo.
The home inspector will check out features such as the plumbing, wiring, and the structure of the unit. They'll then give you a report that sums up the condition of the property, and will let you know if it needs any repairs. Once you have this report, you can then negotiate with the seller whether these repairs or replacements are included in the total cost.
It's okay to ask for some cash-back credit to help pay for any repairs. Figure out whether the work needed involves a serious structural renovation, in which case you might want to think twice about buying, or just a few eye-sores here and there.
Step 7: Sign on the dotted line
Once you reach this stage, you've officially made it to the last lap! As soon as both parties agree on the terms of your contract, an official document will be drafted and verified by a real estate attorney.
During this last stage your condo loan will be finalized, and you'll need to put together all the necessary paperwork for the final signing. You might have already heard the word 'escrow' before, which basically means your contract is in limbo, and a third-party will manage the deal until both parties have agreed on the conditions of the contract, including your closing date.
A closing date is the official date when the ownership of the property gets passed over from the seller to you, the buyer. It usually takes place a few weeks after the offer is accepted, when you can expect the following:
A certified check or wire transfer for the down payment will be transferred from the buyer to the seller

You'll submit your

condo insurance

document to your lender

You'll review and sign your loan documents

You'll sign a closing disclosure (a document with the final charges set out in your contract also known as closing costs)
Your closing disclosure will detail your closing costs, which include your condo association fees, title insurance, escrow fees, filing fees and more!

Congrats!
Buying a property is no easy feat, but all that bureaucracy is in place to protect both the seller and the buyer — and it's worth it. And if you do decide to buy that condo, make sure to get some Lemonade condo insurance to protect you, your stuff, and everything from your outermost walls, inward.

Which states currently offer homeowners insurance?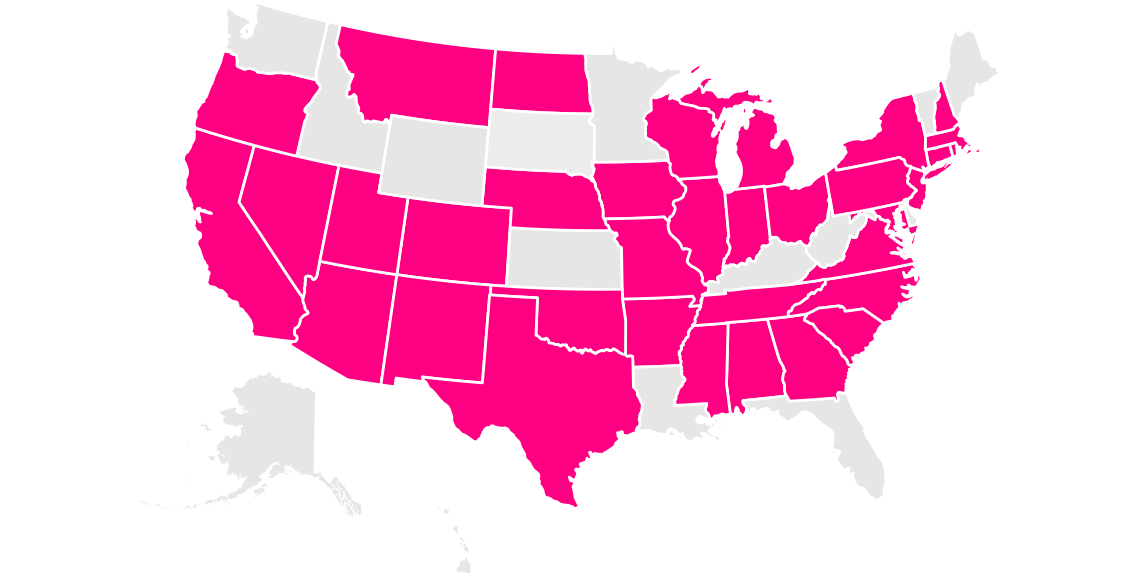 Arizona, California, Colorado, Connecticut, Georgia, Illinois, Indiana, Iowa, Maryland, Massachusetts, Michigan, Missouri, Nevada, New Jersey, New York, Ohio, Oklahoma, Oregon, Pennsylvania, Tennessee, Texas, Virginia, Washington, D.C. (not a state…yet), and Wisconsin.