Types of Homeowners Insurance
When it comes to homeowners insurance, there are actually a few different types of coverage types to choose from. Also known as 'forms' or 'policies', the policy you purchase will depend on your living circumstances, and what type of coverage you choose.
Here's what we'll cover:
What are the types of homeowners insurance?
There are various types of homeowners insurance, providing you with various degrees of protection against unfortunate circumstances.
One important thing to note is that most homeowners policies of any type will not include coverage for earthquakes or flooding—these perils fall under separate insurance policies, so be sure to do some research if you live in a region that's vulnerable. 
HO1
An HO1 policy is the most basic homeowners insurance policy, and offers coverage on your home for 10 specific named perils, including:
1. Fire and lightning
2. Windstorm and hail
3. Explosion
4. Riots and civil commotion
5. Aircraft
6. Vehicles
7. Smoke
8. Vandalism and malicious mischief
9. Theft
10. Volcanic eruptions
If something happens that's not listed on your policy, you probably won't be covered for it. For example, if your home is damaged due to an overflow of water, you won't be covered, since it isn't listed above.
Despite a pretty comprehensive list of perils, an HO1 policy won't cover you for some important risks, including earthquakes, floods, and falling objects.
HO2
An HO2 policy is another basic homeowners insurance policy. It covers the 10 perils listed on an HO1 policy, and some additional perils, including falling objects, and weight of snow, sleet, or ice. In total, it covers 16 perils.
The HO2 provides more protection than the HO1, but not as much as an HO3. 
HO3
An HO3 policy is the most popular homeowners insurance policy, since it protects you, your family, and your property (including your belongings) against several bad situations. 
Your HO3 policy includes 6 different coverage areas:
1. Your house
Referred to as 'dwelling coverage,' this protects you from damages to your home and everything attached to it, such as your garage, chimney, in-ground pool, etc.
2. Other structures on your property
This covers things like your driveway, fences, sheds, and other structures on your property.
3. Your personal property
Generally speaking, personal property refers to the stuff you own. Your homeowners insurance has your back whether your stuff is at home, or anywhere else. So if your computer gets stolen from your car, or your shed burns down with a bunch of power tools inside, you're covered.
Take note, there may be sub-limits on certain valuable things like jewelry and artwork, so make sure to get Extra Coverage on your high-ticket items when buying your policy.
4. Additional living expenses
If one of those pesky perils happens and your place becomes uninhabitable, you'd be covered under 'loss of use,' and your insurance company may help pay for a temporary place to stay and basic living expenses such as food, laundry, parking, etc. A deductible never applies for this coverage.
5. Personal liability
Liability refers to things you're responsible for. In the insurance arena, this means if for some reason someone gets injured on your property and it's your fault, or you/anyone named on your policy causes damage to someone else's property or stuff, your insurance company should have you covered. Just to be 100% clear: we're only talking about unintentional situations.
A small note on this one: homeowners insurance only covers personal injury to others, not yourself or others covered under your policy.
6. Medical fees
While personal liability kicks in when you get sued, medical payments kick in without being sued – they are a quick way to settle small injuries. No, home insurance doesn't cover your own medical bills (that's what health insurance is for!), but it does help out with covering injuries sustained by guests who may have gotten injured at your place, or people you may have accidentally hurt outside of your home as well.
HO5
An HO5 policy provides broader protection and higher coverage limits than your typical homeowners policy. An HO5 policy is like the Rolls Royce of insurance policies. It takes your basic homeowners insurance coverage and gives it a ton of extra perks.
HO3 and HO5 policies are pretty much similar in their overall structure, but HO5 policies are a bit more comprehensive when it comes to covering your stuff. One of the main differences is an HO5 has an open perils coverage for personal property, which means your stuff is covered, unless it's specifically excluded.
One of the biggest differences is the way your stuff is covered—with a typical HO3 policy you're defaulted to actual cash value, while with an HO5 policy your belongings are covered for replacement cost. At Lemonade, we believe you should always have your stuff covered with replacement cost, so while we offer you an HO3 policy, it comes with this HO5-style feature. 
HO6
An HO6 policy is homeowners insurance for a condo and it's also known as 'walls-in' coverage. Condos typically fall under the authority of Homeowners Associations (HOAs), and every HOA will will have a condo association insurance policy that covers the complex's common areas, like lobbies and pools, as well as the physical structure of your condo—just not its interior.. 
Your personal condo insurance policy (HO6) will cover the inside walls of your condo, your personal property, personal liability, and loss of use, similar to a standard HO3 homeowner insurance policy.
HO8
The least commonly used insurance policy, the HO8 is designed to insure much older homes that would be almost impossible to replace if they were destroyed.
An HO8 works on a 'named peril' basis, and covers the 11 perils listed in the most basic HO1 policy. Because an HO8 is meant for older homes, it insures your home at market value, aka actual cash value. This means if something happens to your home, your insurance company would value it at the price it would cost in today's market.
FAQs
How much does homeowners insurance cost?
What you'll pay for homeowners insurance depends on a range of factors, including the size, age, and value of your home, where you live, your claims history, and more. 
That said, the average annual cost of homeowners insurance in the U.S. is $1,680, which translates to an average monthly cost of $140.
How many types of homeowners insurance policies are there?
There are seven types of homeowners insurance policies in total. In addition to the six discussed above, there's also HO7, covering mobile or manufactured homes, which Lemonade does not insure.
Finally, there's also HO4, which isn't a type of homeowners insurance policy, but is actually for renters insurance. 
How much homeowners insurance do I need?
There's no one-size-fits-all answer. The amount of coverage you'll need depends on your unique circumstances.
To figure out how much homeowners coverage you should purchase, ask yourself a few questions:
How much would it cost to rebuild your home? This will guide how much dwelling coverage you select. It's a good idea to review your dwelling coverage at least annually to make sure that you're sufficiently covered for reconstruction, especially with construction costs soaring amid inflation.
How much is your personal property worth? Here's a handy guide to taking an inventory of your belongings. Remember, for expensive valuables like artwork and jewelry, you can purchase Extra Coverage that reflects the full value of your most prized possessions.
How much do you typically spend for day-to-day living expenses like food, housing, and utilities? This will help you determine how much loss of use coverage you need, as your insurer can help cover the difference between what you'd typically spend and what you'd have to spend if you were forced to evacuate your home and spend extra money on things like takeout and laundry services.
Finally, how much liability insurance and insurance for medical payments to others will you need? (FYI, your medical payments coverage can help cover medical bills of up to $5,000 if someone is injured on your property, regardless of who's at fault.)
What's the difference between HO3 and HO6?
The main difference between an HO3 policy for a single-family home and an HO6 condo insurance policy is that while an HO3 covers the physical structure of your home itself, an HO6 policy only covers what's inside the walls of your condo. Your building's homeowners association is responsible for the physical structure of your condo building.
Which homeowners insurance policies are open peril and which are named peril?
As you may already know, named perils refer to a list of 16 bad things that could happen to your property and would be covered by your insurer. Open perils, as we discussed above, only specify what isn't covered by your policy. 
For HO3 policies, it's common to see open perils coverage for your home itself and named perils for your personal property. HO5 policies feature open perils coverage for both. If you're a condo owner with an HO6 policy, you're covered for everything inside the walls of your place for named perils.
Do I really need homeowners insurance?
If, like the vast majority of homeowners, you purchased your home with a mortgage loan, your lender will require you to purchase homeowners insurance. But even if you're not compelled to purchase a policy, you'll want to purchase homeowners coverage so you aren't on the hook for all the costs if something bad happens to your home.
Which states currently offer homeowners insurance?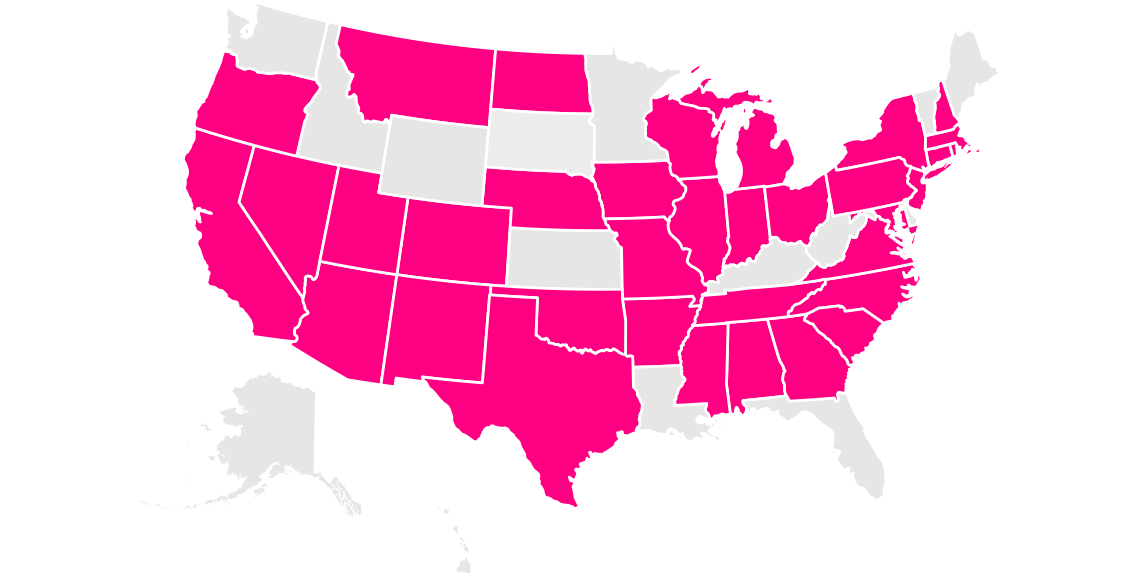 Arizona, California, Colorado, Connecticut, Georgia, Illinois, Indiana, Iowa, Maryland, Massachusetts, Michigan, Missouri, Nevada, New Jersey, New York, Ohio, Oklahoma, Oregon, Pennsylvania, Tennessee, Texas, Virginia, Washington, D.C. (not a state…yet), and Wisconsin.