How to Buy Life Insurance
The ins-and-outs of a potentially life-changing purchase for the people you love
Life insurance is one of those things you cross off your to-do list as you take the journey towards becoming a responsible, independent adult. But how do you know you're making the right life insurance decision? And how do you even go about buying life insurance, anyway?
Don't sweat it—we'll take you through the who, what, why, and how of life insurance, so you can get the information and the coverage you need… and then get on with your life.
Here's what we'll be covering:
Do I really need life insurance?
What type of life insurance should I get?
How do I choose the right life insurance provider?
How much coverage do I need?
How do I buy a policy?
Do I need life insurance?
Unlike car insurance for drivers—or in most cases, homeowners insurance for homeowners—you are not required to purchase life insurance just because… you're alive. The decision to purchase a policy is entirely your own.
How does life insurance work? If you're looking for a deep dive, check out our ultimate guide to life insurance. If you only need the TL;DR version, keep reading.
When you purchase a life insurance policy, you pay the life insurance company (your 'insurer') a fee (your 'premium'). In exchange for this monthly premium, the insurance company offers some financial coverage to your loved ones. If you were to pass away, and the claim is accepted, a payout (called a 'death benefit') goes to your beneficiaries—the person, people, or organization of your choosing.
Your beneficiaries can use the payout however they see fit. Often, these funds are used to cover things like childcare expenses, mortgage payments, and funeral costs.
Ask yourself: Would someone you care about be put into financial hardship if you were to die unexpectedly?
Getting married, having a baby, or starting a business are all common reasons someone might be moved to take out a life insurance policy. If you're still not sure if life insurance is right for you, you might want to chat with a financial advisor, life insurance agent, or a savvy person you trust.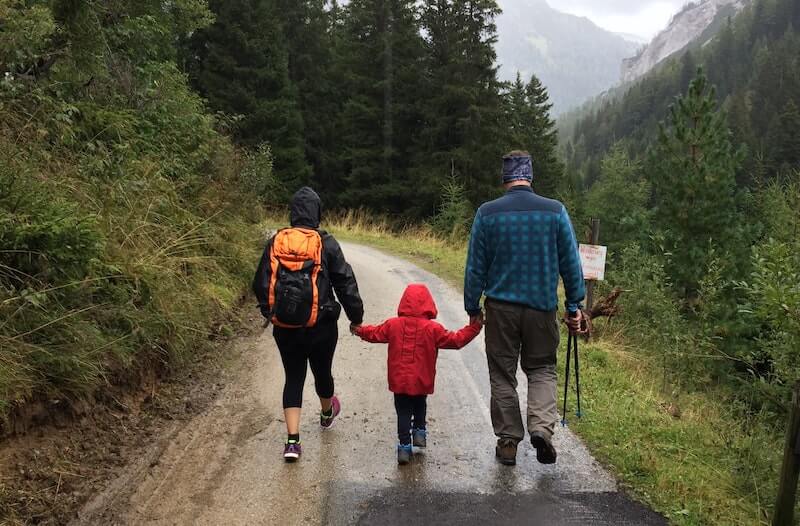 What type of life insurance should I choose?
Once you've decided to purchase a policy, you'll need to find the right type of coverage for you. After a quick search you might have noticed that there are literally dozens of different types of life insurance products on the market. The two most common types of coverage you're likely to see advertised are term life insurance and whole life insurance.
Full disclosure: At Lemonade, we only offer term life policies. But we're here to give you the lowdown on both types of policies. We have an article that will take you into much greater detail on the differences between term vs. whole life insurance, but we know that your time is valuable, so here are the basics:
Term life insurance
With term life insurance, you select a set period, or term, during which your coverage is active. Lemonade, for example, offers 10, 15, 20, 25, or 30 year terms. If you were to pass away during the set term, and the claim is approved, your beneficiaries would receive a lump sum payout.
You choose the amount of this payout—anywhere from $50,000 to $1.5 million in the case of Lemonade's offering—when you purchase your policy. Obviously, more coverage will lead to a higher monthly premium.
Term life policies don't build any additional cash value. In the likely event you are still alive at the end of your term, your coverage ends, and you're welcome to apply for a new policy.
Say you're 30, and you purchase a 20-year term life policy. Fast-forward two decades and you're celebrating your 50th birthday, still very much alive—congrats!—after which your policy expires. Your insurer, having received your monthly premiums for the entire term, won't have to pay out a death benefit.
Because of this, term life insurance premiums tend to be lower than in permanent life insurance policies, which last for as long as the policyholder lives, and basically guarantee some sort of payout (more on that below).
Whole life insurance
Whole life insurance policy is a type of permanent life insurance. Whole life policies tend to have much higher monthly premium payments than term policies—sometimes, up to fifteen times higher.
Why's that? Well, the higher monthly price tag is mostly because when you purchase whole life insurance, you're covered for life, meaning that a death benefit payout is basically guaranteed (there are some exceptions, of course).
One selling point to whole life insurance is that, over time, a whole life insurance policy builds some additional cash value, which can become equity for policyholders to use—while they're still alive.
Keep in mind that whole life coverage generally requires a number of hoops to jump through during the application process. Because whole life insurance is such a long-term commitment, applicants often have to undergo an invasive medical exam in order to get coverage.
How do I choose the right life insurance provider?
In the olden days, insurance policies were sold almost exclusively by insurance brokers or agents. The advent of the internet has really expanded the insurance game for consumers, making it easy to compare providers and directly purchase a policy. You can easily apply with multiple insurance companies, compare life insurance quotes, and find the right policy that fits your coverage needs and your budget.
FYI: Besides the policy, be sure to also check out the insurance company as a whole. Confirm that the insurer is financially stable and offers excellent customer service. Read product reviews from reputable sources like Consumer Affairs or The Penny Hoarder.
And of course, if you're more comfortable working with an agent or broker, there are plenty of insurance companies and brokerages who would be more than happy to help you find the right coverage.
That said, if you're looking for convenience, speed, and reliability—plus a policy that's easy to understand—Lemonade's term life offering might fit the bill. We're a little biased, of course, but you can see for yourself here.
After shopping around for a small life insurance policy, I decided to go with @Lemonade_Inc

Why?

The sign-up process was easy.

Now my mom can stop bugging me about purchasing a policy lol

— Peerless Money (@peerlessmoney) September 28, 2021
How much life insurance coverage do I need?
Like we mentioned before, the goal of your life insurance policy is to help ensure that your loved ones have financial protection if you weren't around to provide for them anymore. So, what is the right amount of coverage for you?
Ask yourself what your family's expenses are for an average year. What do you pay in rent, or towards a mortgage? Do you still have student loan debt? What's your own current annual income? Are you a stay-at-home parent? How much would it cost to outsource those childcare and household obligations?
Now think of your available resources and assets, which could balance out some of those expenses. That includes any savings you currently have in the bank, as well as the value of things you might own outright (like your home, if you're lucky). This will help you get the bigger picture of your family's finances if you were to pass away.
According to an MIT study, a family of four (two working adults, two children), needs around $65,000 a year to get by. But of course, this exact amount will be different for everyone. If you're a 31-year old mom buying a 10-year term life insurance policy, you're basically posing a hypothetical question to yourself: "If I were to pass away at the age of 39 or 40, what amount of money would safely cover my family from that point into the future?"
Based on those personal calculations, you'll want to make sure that your life plan's death benefit is sufficient to provide for your loved ones. Just so you know, Lemonade's term life offering provides coverage from $50,000 to $1,500,00.
How do I buy a life insurance policy?
Even in the 21st century, applying for and buying a life insurance policy from some insurers can still be a drag. Many insurance companies require applicants to undergo a complete medical exam, which means waiting for results from lab work, and also providing a great deal of personal information—like a motor vehicle report, a medical records check, and a copy of prescription history. All of this just to get a quote.
Luckily, there are now a plethora of digital, no medical exam life insurance options.
We'd be remiss if we didn't mention that Lemonade's term life insurance offering has a 100% digital application. When you apply, our friendly chatbot Maya will ask about your lifestyle and health, and crunch numbers on some additional info, like your medical history, prescriptions, and prior experience with insurance.
This replaces the info we'd need from a medical exam. And it allows us, as long as you're approved, to get you set up fast.
If you're approved with Lemonade, you'll receive a quote and be able to purchase a policy right away. Once you're all set with coverage, you can get on with your life, knowing you and your loved ones are covered.