Pet Insurance for Multiple Pets: Costs, Claims, & More
We'll cover the whole 'kitten' caboodle.
Sometimes when you're a cat dad or a dog mom, one just isn't enough. If you have the space, budget, and time, a large fur fam can truly be one of the best things life has to offer.
But caring for multiple pets gets expensive. It's important to keep costs down where you can—especially on pricey vet bills.
Here, we'll break down how pet insurance policies, like coverage offered by Lemonade, can help you save money for your four-legged crew. And don't forget: Lemonade Pet offers a 5% discount on policies if you have multiple pets enrolled.
Why should I have pet insurance for multiple pets?
According to a 2020 American Veterinary Medical Association survey, around 35% of dog owners have more than one pup in the house, and 44% of cat owners have two or more kitties.
Now, combine that with the staggering stat from the American Pet Products Association, which estimates that about 1 in 3 pets will need emergency veterinary care every year.
Emergency vet care can cost thousands (if not tens of thousands of dollars) to treat unexpected accidents and illnesses. Add to that the rising costs of veterinary care and services due to inflation, and suddenly having a pet insurance policy for each of your fur babies starts to seem like a really smart idea.
If you are a part of a multi-pet household, chances are you could be looking at a big-ticket vet bill in the coming year or two. Pet insurance means you'll never have to choose between helping your pet stay healthy and draining your finances.
What does pet health insurance cover?
We go over what pet insurance covers in much greater depth here, but let's run through the basics of Lemonade Pet:
A base accident and illness policy can help cover medical expenses related to new accidents and illnesses. This excludes pre-existing conditions–anything your pets shows signs or symptoms of before the relevant waiting periods are over (2 days for accidents, 14 days for illnesses, and 6 months for cruciate ligament events). A base policy could help cover diagnostics, procedures, medications, and hospitalization related to things like broken bones, swallowed socks, kennel cough, diabetes, and more.
Lemonade also offers five additional add-ons to help fill out your pets' coverage with coverage for things like vet visit fees, physical therapy, dental illness, behavioral conditions, and end-of-life and remembrance.
We also offer a number of Preventative Care packages to help cover the things you're probably already paying as part of your furry friends' routine care like wellness visits, vaccines, and routine tests.
You can learn more about how pet insurance works here.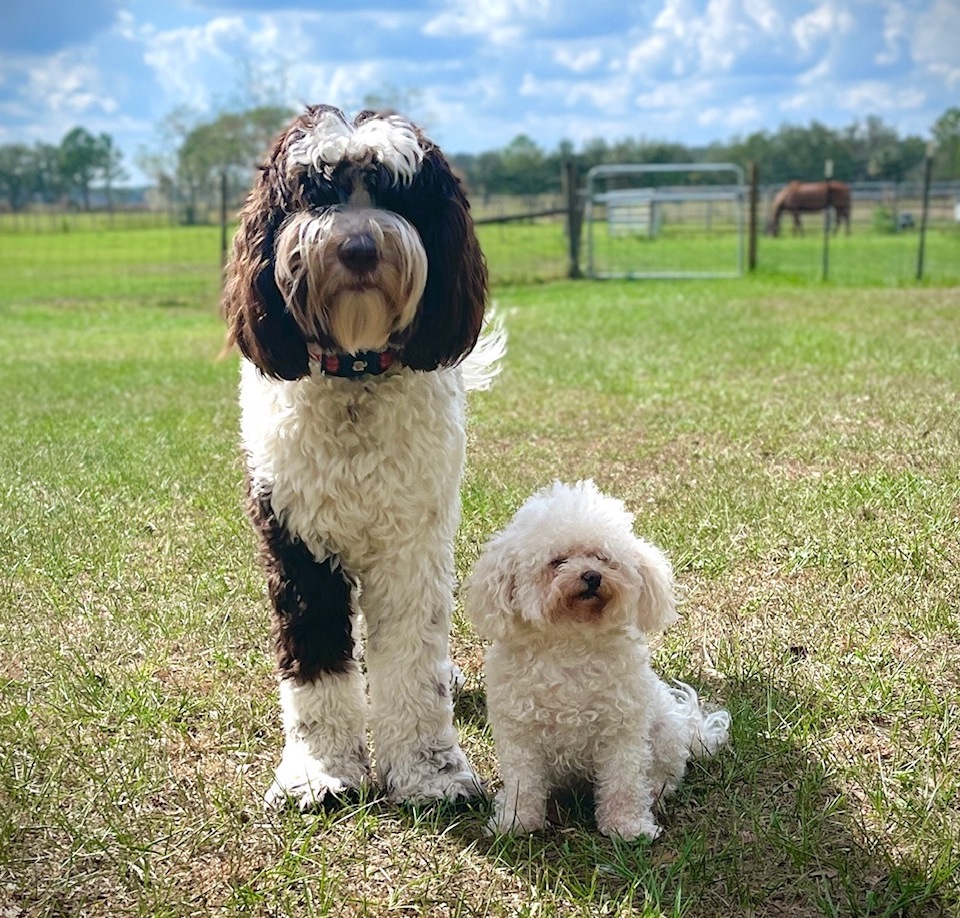 How do I sign my pets up for pet insurance?
At Lemonade, we offer tailored coverage for each of your individual pets' needs.
If you want to sign up more than one pet, first you'll need to complete your first quote from Lemonade's website or mobile app (download here: https://www.lemonade.com/download).
Once you've hooked your first pet up with the coverages you want and purchased a policy, you can go ahead and apply for a separate policy for fur friend #2 (and #3, and #4…).
The 5% multi-pet discount will be applied to your policies automatically when you purchase your additional pet's policy. That applies even if you sign your Labradoodle up in February, and your Siamese cat in June—as of June, you'd start enjoying a 5% discount on the policies for both your canine and feline.
With Lemonade, you can make each of your pets' coverages as unique as they are based on their age, breed, and general needs. Just be sure to lock in your pets' coverages (co-insurance, annual deductible, annual limit, and preventative packages and add-ons) within the first 14 days after you purchase, otherwise you'll have to wait until renewal (one year after the start date). 
How much does pet insurance for multiple pets cost?
We go into much greater depth on how policies are priced here, but there are lots of factors that impact your pet insurance monthly premium, including:
Whether you have cat(s) or dog(s)
Your pet's age and breed
Where you live
The co-insurance, annual limit, and deductible amounts you select
If you choose any Preventative Care options or add-ons
Pro tip: If you pay annually as opposed to monthly, you'll get an additional 5% off your policies
The quickest and easiest way to see how much your policy could cost is to take a few minutes and get a pet insurance quote from Lemonade Pet, and customize coverage to your exact needs.
What if I have additional Lemonade policies beyond Lemonade Pet?
If you're a Lemonade super fan who also has another insurance product, like Lemonade Car or Lemonade Renters, you'll be able to unlock even more savings. Besides the 5% multi-pet discount, Lemonade policyholders who bundle with Lemonade renters, homeowners, car, or term life insurance can get up to an additional 10% bundle discount on their policies.
A note about discounts: All available discounts (multi-pet, bundle, and annual payment) apply to your base accident and illness policy, plus the vet visit fee and physical therapy add-ons. Other add-ons and Preventative Care packages will not get any discount towards their pricing.
How do I file pet insurance claims for multiple pets?
Whether you have one pet or five, all claims are handled via the Lemonade app. But one thing to remember: If you take two or more of your pets to the same vet for a covered treatment at the same time, you'll still need to file claims separately.
Let's say you bring your two Frenchies in for their annual checkups and vaccines. Since both of them are covered with Lemonade's Preventative Care package, part of their visit would be covered.
In order to get a reimbursement, you'll need to open the Lemonade app, and navigate to the policy page for each of your pups separately. You'll upload each dog's invoice and provide some details.
Even if both of your pup's visits are listed on the same invoice, you'll still need to upload the invoice separately for both claims.
Before we go…
Two (or more!) pets can be better than one—just ask the pair-bonded cats who were raised from kittenhood, or your thick-as-thieves crew of Golden Retrievers.
No matter how your four-legged family members came together, we hope you all enjoy many healthy years together. Pet insurance can help you juggle your fur fam's budget, without sacrificing essential care.
A few quick words, because we <3 our lawyers: This post is general in nature, and any statement in it doesn't alter the terms, conditions, exclusions, or limitations of policies issued by Lemonade, which differ according to your state of residence. You're encouraged to discuss your specific circumstances with your own professional advisors. The purpose of this post is merely to provide you with info and insights you can use to make such discussions more productive! Naturally, all comments by, or references to, third parties represent their own views, and Lemonade assumes no responsibility for them. Coverage may not be available in all states.