New Hampshire Pet Insurance Guide
Cover your pet in the White Mountain State.
New Hampshire pet owners: Whether you've got a Malinois in Manchester or a Cavapoo in Concord you've come to the right place. We'll take you through the hidden gems and insider tips of being a New Hampshire pet parent, and while we're at it, we'll go through the ins-and-outs of pet insurance so you can keep your furry companion (and your wallet) covered.
What is pet insurance?
Pet insurance assists in covering the costs of your veterinary bills. You pay a premium each month to the insurance company, and in return, you can care for your canine or feline fur family members without having to worry about how much it will cost.
With Lemonade pet insurance, there are numerous ways to customize your policy with our coverage options:
To begin with, a base Lemonade pet health insurance policy will assist in covering the costs of medication, exam fees , and treatments if your cat or dog has an unexpected accident or illness.
A base policy is excellent for the unexpected things in your fur family's future. Still, Lemonade also offers preventative care packages, which are designed to keep your pet healthy and help cover health care expenses you're probably paying for anyway, such as routine care. By adding this package to a Lemonade policy, you'll also get access to a live medical chat option and will get covered for all kinds of things—like your annual blood tests, vaccinations, wellness plans, and more. There may be some applicable exclusions.
Lemonade offers a Preventative, Preventative+, and a Puppy/Kitten Preventative package. Depending on your pet's age, this package covers things like spaying/neutering, vaccinations, microchipping, and flea and tick treatments.
You can also customize your Lemonade policy with a mix and match of optional add-ons like: physical therapy, vet visit fees, dental illness, behavioral conditions, and end-of-life and remembrance—to help take the bite out of pricey treatments, services, and trips to the vet.

Here's an example of how a Lemonade pet insurance policy works:
Buy a policy. You answer a few quick questions about your German Shepherd, Concord, and build your pet's policy with the help of our friendly AI chatbot on our mobile app. The monthly insurance premium you pay is determined by various factors, primarily things that you can customize, like your annual deductible, co-insurance, coverage package, and the annual limit on your plan. (If you would like, you can take a deeper dive into how pet insurance works to help you create your perfect policy.) Pet insurance coverage with Lemonade can cost as low as $10/month. Here's a handy breakdown of the whole (simple) process.
Go to the vet. You rush Concord to your licensed veterinarian after he broke his bone playing too rough at the dog park. The exam, x-ray, and cast cost you $1,000 upfront. Woof. But since you have pet insurance, you don't have to worry about the total amount. Find out what we cover here.
Get your money back. Concord is safely on the mend, and you get up to a $900 reimbursement back in your pocket from Lemonade!
It's worth noting that as your dog ages, they will require more veterinary care, treatments, and thus more vet bills which is why it pays to take out a pet insurance policy for your dog as early as possible. If you try to sign your 13-year-old dog up for insurance for the first time, they might be declined due to their age; either way, they're more likely to have pre-existing conditions that won't be covered by insurance. But if you get your new puppy a Lemonade policy right away, you'll be able to continue renewing their policy as they age.
Apply now to get your free pet insurance quote for cat insurance or dog insurance.
Protect your pet from New Hampshire threats
Ticks, plants, and frostbite, oh my! If you're a New Hampshire pet owner, here are a few local dangers to be aware of so you can avoid an emergency trip to the vet and move around the state with peace of mind.
Ticks
Tick-borne diseases are unfortunately a common problem for both pets and humans alike. Unfortunately, New Hampshire's lovely natural scenery is also the perfect habitat for all sorts of ticks. For humans, the most dangerous type of tick is the deer tick, also known as the black-legged tick. These ticks carry Lyme Disease- a bacterial disease that, if not treated quickly, can spread to the joints, heart, and nervous system.
Unfortunately, not only are dogs and cats susceptible to Lyme Disease, they are also susceptible to other tick borne diseases, such as Rocky Mountain Spotted Fever, Canine Bartonelosis, and more. Some of these disease are borne by the dog tick, which is also common in New Hampshire.
Luckily, tick prevention medication, topical sprays, and spot ons are very easy to find and use. Still, if your dog spends a lot of time outside, or you live in a very tick-heavy area, it is wise to do a daily tick-check on your dog just to make sure. Ticks tend to latch in dark, moist areas on your pup. They can often be found in the ears, on eyelids, in the groin area, under the collar, or in between toes. If you do find a tick on your pet, you can remove them with a fine-tipped tweezer.
Hyacinths
These beautiful spring flowers are delightful to look at and smell. However, these flowers and their bulbs are actually extremely toxic. Hyacinths contain oxalic acid, which is highly poisonous to both humans and pets alike. The bulb of the hyacinth plant contains the most oxalic acid, but is found in all parts of the plant as well.
Symptoms of oxalic acid poisoning in dogs include drooling, irregular heartbeats, low blood pressure, coughing, wheezing, and convulsions. If you suspect that your dog or cat has ingested any part of the hyacinth plant, seek veterinary care immediately.
Luckily, even the most curious of dogs tend to be put off by the burning sensation hyacinths leave in their mouths, making it unlikely that they would ingest large amounts of the plants. Still, if you are planning to plant some lovely hyacinths, keep them far away from the reach of your pets.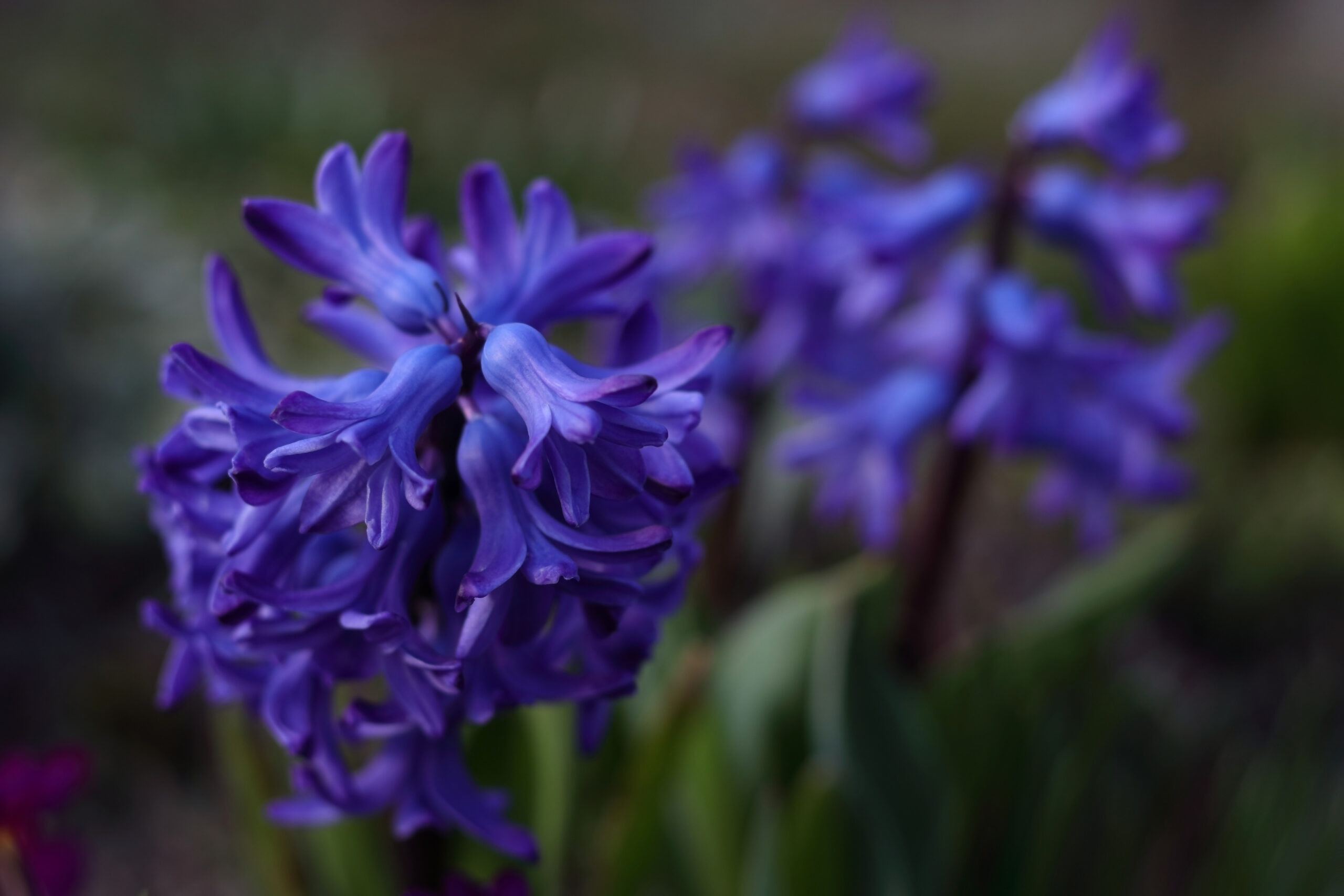 Cold Weather
As most residents could tell you, New Hampshire pet parents can tell you, New Hampshire gets cold during the winter. In fact, it is the 10th coldest state in the United States. For both humans and pets, this type of weather can be difficult, and even dangerous—with increased risk of hypothermia, accidents on ice, and more. So, what can you do to protect your pet during harsh winter weather?
Firstly, you should get to know your pet. Some animals have greater cold-tolerances than others. A husky will do better in the cold than a saluki, for instance. In addition, pets with arthritis, diabetes, heart disease, or other diseases may have a harder time tolerating the cold than a healthy pet would. So keep an eye on your pet and look out for signs of discomfort in the cold, such as shaking, slowing down, or even looking for warm places to burrow could all be signs of hypothermia. If you do see these signs, get your pet inside and warmed up as quickly as possible. If your pet does seem to be intolerant of cold, dress them up. Invest in a nice warm coat and booties.
Strange as it seems, another danger to pets during cold weather is cars. A car engine often serves as a heat source—especially for stray or outdoor cats. It is a good idea to bang on your car's hood and make some noise before starting your car in the winter. This will scare your little trespassers out from under the hood and prevent a car ride from turning into a tragedy. In addition, antifreeze is incredibly poisonous. Clean up any antifreeze spills immediately, and wipe down your pets paws when they come inside to remove any residue they may have picked up while walking.
Finally, avoid ice. As much as possible, stay away from icy sidewalks, and frozen lakes and ponds to avoid taking a tumble. It's also very difficult to know how much weight the ice on a frozen body of water can take before cracking. Don't take the risk.
Top New Hampshire dog parks
Energetic pup? Let them run wild in one of New Hampshire's many off-leash dog parks. Just make sure your doggy family member is up-to-date on their vaccinations and spayed or neutered before you let them cut loose.
Support New Hampshire-based pet businesses
Before we go…
Isn't being a pet owner just the best? The companionship, the kisses, the laughter! Pets really add so much to our lives. We love our pets, but sometimes those vet bills can take a real bite out of our wallets, which is why more and more pet parents are choosing to get covered with insurance for dogs or insurance for cats. Learn more about how much pet insurance costs, and whether or not pet insurance is worth it for you.