Does Renters Insurance Cover Storage Units?
Unpacking the essentials about self-storage and your renters policy.
If you have belongings in a storage unit, you should know that your renters insurance policy will offer some coverage for what you've got in there.
That means everything you don't have room for in your actual apartment—like that ancient road bike, set of home gym equipment, or decommissioned fish tank—will have some protection. But it might not be sufficient to cover the full value of what you're storing, in which case there are alternative options to consider.
TL;DR
Personal property in a storage unit is generally covered by renters insurance, but only up to a "sub-limit" that depends on where you live.
Your stuff is covered against the same perils as it would be at home, including fire, theft, vandalism, and certain types of water damage.
Things might be more complicated if you're using a storage unit because you're moving or renovating—ask your insurer to be safe.
Let's unpack what else you should know about renters insurance and storage units in more detail.
What damages does renters insurance cover in your storage unit?
The property you have in a storage unit would be protected against the same "perils" it would be if it were kept at your home or apartment. That includes fire, theft, vandalism, water damage from burst pipes, and other things your renters insurance covers.
Keep in mind though, you can't buy a Lemonade Renters policy specifically for your storage unit itself. But if you have a renters policy for your rental home or apartment, coverage would extend to items in storage, but with limitations we'll get into below.
Coverage limits for storage units
Items in your self storage unit are covered by your renters insurance, but they're subject to a sub-limit. That's the maximum amount your insurance company will pay for them. Here's what you need to know.
Sub-limits vary based on where you live!
Lemonade Renters insurance policies are different from state to state, so as always: Read your specific policy details.
| Where you live | Sub-limit details |
| --- | --- |
| California, New York, Connecticut, Virginia, Florida | 10% of your personal property coverage (Coverage C) or $1,000, whichever is higher. |
| Other states | $1,000 maximum. |
In general, as of this writing, stuff in a storage unit will be covered up to 10% of your Lemonade policy's personal property coverage (Coverage C), or $1,000, whichever is higher, if you live in New York, California, Connecticut, Virginia, or Florida.
In those states, if your personal property coverage is set at $50,000, you'd have $5,000 of coverage for the bikes, barbells, books, and beer-making equipment in your storage unit.
Residents of any other state are covered up to $1,000, period. Keep in mind that in most cases you'd first be responsible for the deductible you've selected for your policy, no matter where you live.
Certain types of property, like cash, also have their own sub-limits. If you're storing a bag of currency in your storage unit—hey, you do you—it would only be covered up to $200.
If you're looking for additional coverage for valuables in storage, your best bet would be to see what extra insurance options are offered by the storage unit provider itself.
Coverage while moving or renovating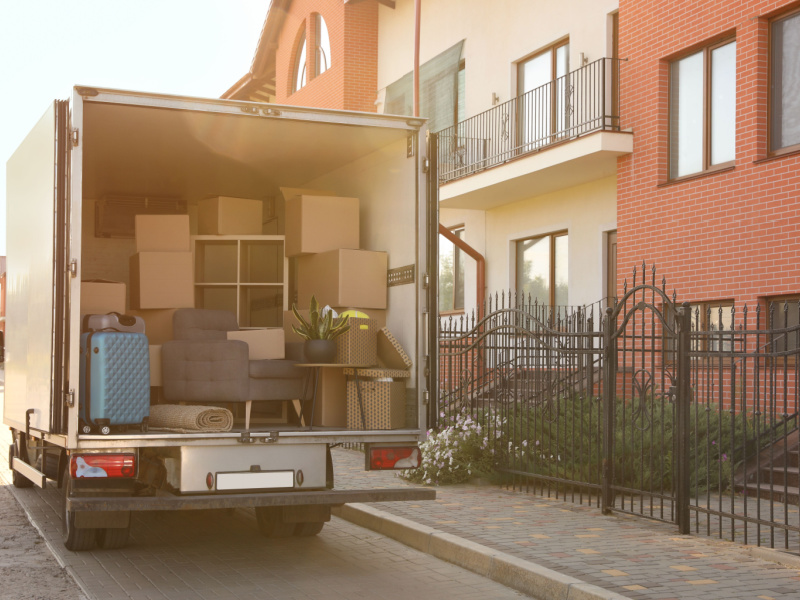 If you're moving to a new apartment, and your Lemonade Renters policy on the address you're moving out of is paid up and active through the end of a given month, it would help cover stuff you keep in a storage unit during that month.
Still have questions? Contact your insurance provider to learn what your policy covers, and update your policy within a month of your move to cover your new apartment. Also, look into what you should know about insurance to cover your stuff in transit while you're moving.
Should you get additional coverage for your items in a storage facility?
While renters insurance gives you modest coverage for your stored items, your storage company itself may offer self-storage insurance that will give you additional protection. If your renters policy doesn't give you enough coverage for the items in your storage unit, you have two main options:
Increase the coverage limits of your renters policy
In many states, the coverage limit for belongings in a storage unit is set at $1,000, and cannot be increased.
But if you live in California, New York, Connecticut, Virginia, or Florida, your coverage limit is generally 10% of the personal property coverage for your renters policy overall. So in those states, increasing your personal property coverage limit would mean that you get more coverage for stuff in a storage unit.
Buy the separate storage unit policy
When you rent a self-storage unit, the facility may offer you a separate insurance policy. You can also buy a policy from a third-party provider that specializes in insurance for storage units.
If you go this route, be sure you know what the costs are, including monthly premiums and deductibles, and exactly what's covered by the policy.
Documenting your belongings in the storage unit
It may sound obvious, but you'll want to create a reliable document of everything you have in your storage unit. That way you'll be able to refer to this list if something unfortunate happens to damage or destroy your belongings.
Take pictures of everything, and note relevant details about everything in the unit—including prices. Hold onto receipts for any of the items, if you still have them.
Not only will this make it easier for you in the event of a future claim, it'll give you a reliable way of estimating the value of the property in your storage unit—and determining whether your insurance policy is giving you sufficient coverage for it.
Frequently asked questions about self-storage insurance
What if the contents of my storage unit are damaged and I don't have insurance?
Unfortunately, your belongings in storage won't be covered if you don't have renters insurance or storage unit coverage. Check your contract because in some cases, your items may be partially covered by the storage company's insurance.
Where can I buy self-storage insurance?
You can buy renters insurance online, provided you understand the distinctions and limits we've already chatted about. Or you can snag a separate storage unit policy from your storage company or a third-party insurer.
How much does self-storage insurance cost?
It depends on how much coverage you want. Insurance you buy from a storage unit company for a typical storage unit will cost around $15 to $30 a month.
What about my belongings in my building's basement storage or an outdoor garden shed that's on the building site?
Your Lemonade Renters policy would cover these things the same way it would if they were stored inside your rental unit.
The bottom line
Renters insurance may be enough to cover your items in a storage unit, but it's limited. Know how much you'd be compensated for losses, depending on where you live and the details of your policy.
But don't forget: Renters insurance is a great way to protect all your belongings that aren't in storage, too. It'll even cover you if stuff like your laptop or bike gets stolen while on-the-go, on the subway or at your local coffee shop. Get a renters insurance quote today by clicking below.
A few quick words, because we <3 our lawyers: This post is general in nature, and any statement in it doesn't alter the terms, conditions, exclusions, or limitations of policies issued by Lemonade, which differ according to your state of residence. You're encouraged to discuss your specific circumstances with your own professional advisors. The purpose of this post is merely to provide you with info and insights you can use to make such discussions more productive! Naturally, all comments by, or references to, third parties represent their own views, and Lemonade assumes no responsibility for them. Coverage may not be available in all states.