Iowa Renters Insurance Guide
Cover your stuff in the Hawkeye State.
Are you looking to move to Iowa? Well, then you should probably make sure you're covered with renters insurance! The natural scenery, friendly people, low crime rates, affordable homes, and small-town atmosphere of Iowa make it one of the most coveted states to live in the US.
This renter's insurance guide for Iowa will give you all the crucial information you need about the coverage you can get to make the right decision. Learn how to get renters insurance in Iowa, what and how much it covers, and get a sneak peek of the hottest places for renters in Iowa.
Here's what we'll cover:
What does renters insurance cover in Iowa?
If you enjoy a slower pace of living, you will feel at home in Iowa. Everything seems relatively safe there, and you may feel you don't have that much to worry. Even in quiet places, it's always a good idea to be prepared for the unexpected.
You need to protect your belongings and your space regardless of where you live, whether it's a one-bedroom apartment in Iowa City or a charming house in Dubuque. Your landlord's renters insurance may not cover everything. Lemonade offers coverage against theft, water damage, natural disasters, and more.
Renters insurance is designed to safeguard you and your belongings to have maximum protection against theft, loss, or certain types of damages. Here, we will explore how renters insurance works and your coverage options.
Personal property
'Personal property' coverage ensures that your personal belongings are always protected, whether you're relaxing at your apartment or off traveling across Europe. So if your living room furniture is ruined due to water damage from that burst pipe, or your phone is stolen while you're taking a trip to Europe, your renters insurance policy has your back to assist you with the replacement cost.
Loss of use
No place is immune from disasters. They happen everywhere, every time, to everyone. Coverage is extremely critical, especially if you cannot live in your rental due to a cover loss (such as a fire or windstorm). Your 'loss of use coverage reimburses you for temporary housing and additional living expenses such as food, laundry, hotel parking, and more.
Liability coverage
Suppose someone is injured in your apartment or anyone on your policy causes damage to someone else's property. In that case, your insurance company should have things like legal fees, property damage, and water damage covered.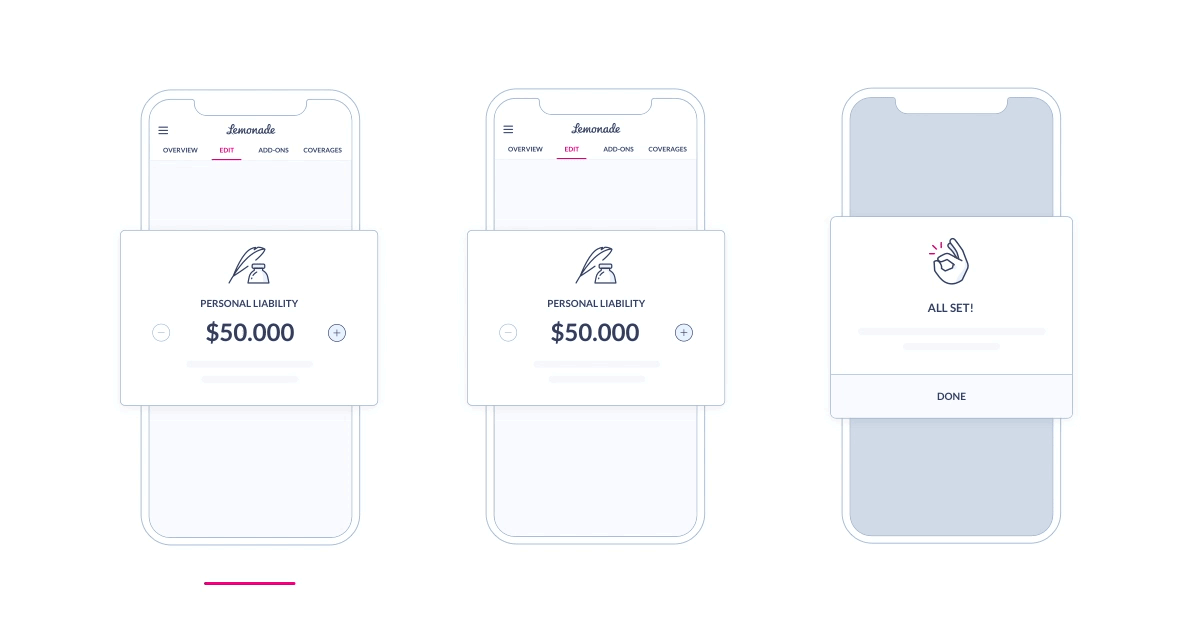 Medical protection
Your medical insurance provider covers medical expenses if your guests get injured at your place or if you accidentally hurt people outside of your home. Note that your renter's insurance policy does not cover medical payments if you or someone residing with you is injured—your renter's policy only covers non-residents and guests.
Is renters insurance required in Iowa?
While no federal law requires tenants in Iowa to have renters insurance, some landlords may require their tenants to sign up for a policy in their lease agreement. It's worth considering if you haven't already. The last thing you want is to fork out a ton of money to repair property damages you aren't responsible for. Renters insurance covers you not only financially but also mentally too.
Fortunately, you can sign up for a renter insurance policy, and it's pretty effortless with Lemonade. Once insured, you will be thankful for your coverage should your stuff get stolen or damaged. When signing up, your landlord may ask to be added as an interested party on your policy.
They will be notified when you make any changes or cancellations with your policy. The Lemonade app makes it super easy for you to add them.
How much does renters insurance cost in Iowa?
Renters insurance in Iowa costs on average $103 per year, or around $9/month, is $57 less than the average annual cost in the United States.
The exact cost of your renters insurance will depend on your property coverage amount, your liability and medical bills coverage, your deductible, and any Extra Coverage you might want to sign up for (more on that below).
What is the right amount of renters insurance coverage to get?
Renters insurance coverage in Iowa encompasses everything from personal belongings to temporary housing expenses when your rental is damaged from cover loss and medical expenses for injuries in your apartment.
The good news is that you'll be able to set coverage limits for these categories once you've signed up for a Lemonade policy. Although lower coverage limits might save you a few dollars on your monthly insurance premiums, they may also leave you with insufficient coverage when you need to make a claim. You will also need to determine your deductible.
It's a balancing act that requires you to consider your property and lifestyle. It takes minutes to apply to see your renters insurance quote. That way, you can also get a sense of your insurance options.
If you have valuables that are expensive or very important to you – engagement rings, an heirloom, musical instruments, fancy artwork, or high-end digital cameras – you can add 'scheduled personal property coverage' for those items. At Lemonade, we call it 'Extra Coverage'—here's a lot more info about that.
The best cities for renters to live in Iowa
Ames
Ames is a city in Story County that lies about 300 miles north of Des Moines, the state capital. Route 35 connects commuters to Kansas City and Minneapolis.
There are many affordable housing options in Ames, particularly for those seeking to rent. The median rent here is $785 per month, nearly $150 less than the national average. 59% of Ames residents live in rented housing.
Iowa's best public schools are also located in Ames. There are 16 schools in the district, ranging from elementary to high school.
West Des Moines
As its name suggests, West Des Moines is a suburb of the state capital. This is an excellent location for those who commute daily for work.
The city has affordable housing, low crime rates, and a wide range of nightlife activities. The area of West Des Moines is relatively densely populated, with 61,266 people, yet it retains a small-town atmosphere.
West Des Moines is characterized by a wide variety of highly educated and diverse residents. Most residents have a bachelor's degree or higher, and millennials seeking their first home in the area are in high demand.
Mount Vernon
On paper, Mount Vernon might be a city, but with only 4,500 residents, it almost feels like a village. A running theme in Iowa is that rent is relatively cheap, and Mount Vernon is no different. A median monthly rent of $699 makes this an excellent area for those looking to save before investing in property.
The population is small and crime is low due to the neighborly nature of the residents. This district has only six schools, but they all perform at or above government standards.
Iowa City
Due to its name, Iowa City is often mistaken for the state capital. Despite its fairly modest population of 71,800 residents, it remains a thriving and bustling city. As a major city, there is a diverse population in terms of ethnicity and economic status.
There are plenty of properties available and many options for those looking to rent at any given time. Despite being a large city, Iowa City has a low cost of living, with an average rent of $865 per month.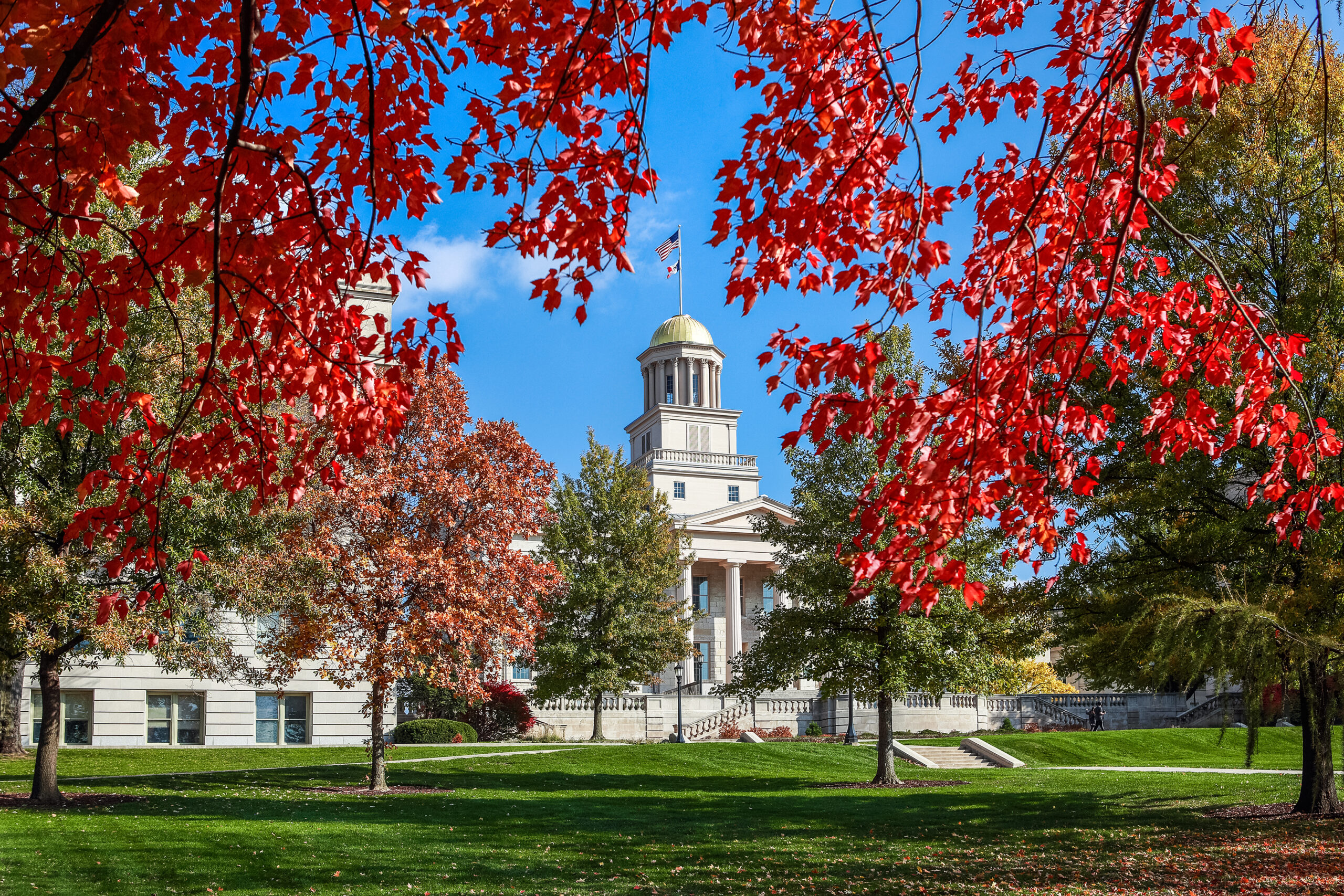 Iowa businesses that will make your rental a home
Brady Furniture is a one-stop furniture company with a location in Davenport (which is another word for a futon-like sofa, by the way!). Renters' requirements are recognized by this family-run business, which works to provide affordable furnishings to all locals. The newest styles and materials are available here at reasonable prices. Outdoor solutions, such as sectionals, dining sets, bars, fire pits, cushions, and even pet beds, are also available. Additionally, Brady Furniture offers a variety of occasional items, like cocktail tables, benches, and accent tables.
If you're looking for a local independent furniture showroom near Iowa City, don't forget to stop by Design Ranch. Originally established as a marketing and graphic design firm in 1987, this store offers the newest furniture and interior design solutions. If you have a high sense of style, you will be impressed by Design Ranch's product line. Designer seats, sofas, tables, outdoor alternatives, and other furnishings are offered here. Customers can also look through home lighting and accessories, including wall hangings, kitchenware, sculptures, and clocks.
Heartland Hardware is your one-stop shop for all your hardware requirements, including large and small appliances and a wide range of indoor, outdoor, and other house necessities. Heartland Hardware has been in business in George for more than 20 years and has the knowledge you need in a hardware store to assist you with any planned projects.
Fun facts that make Iowa awesome
Iowa means "beautiful" in the language of the Ioway people, native to the region.
The Red Delicious apple, described as "a round, flushed yellow fruit of unsurpassed deliciousness," was first grown in an Iowa orchard in 1880.
Iowa has the highest literacy rate in the country, at 99%. Additionally, Iowa consistently scores among the top states for both ACT and SAT scores.
Despite being a landlocked state, Iowa has an island, Sabula, located on the Mississippi river. There are roughly 560 residents who live there.
The Atanasoff-Berry computer was the first automatic electronic digital computer developed at Iowa State University in 1937.