Ohio Renters Insurance
Cover your stuff in the Buckeye State.
Nice to see you, Buckeye. We hear you're hunting for top-rated renters insurance in Ohio… well, you've come to the right place!
Are you a Guided by Voices fan in Dayton? A museum curator in Cleveland? A corporate exec in Columbus (one of the best cities for young professionals, FYI)? No matter where you call home or what you do, renters insurance is a vital safety net to protect against life's uncertainties.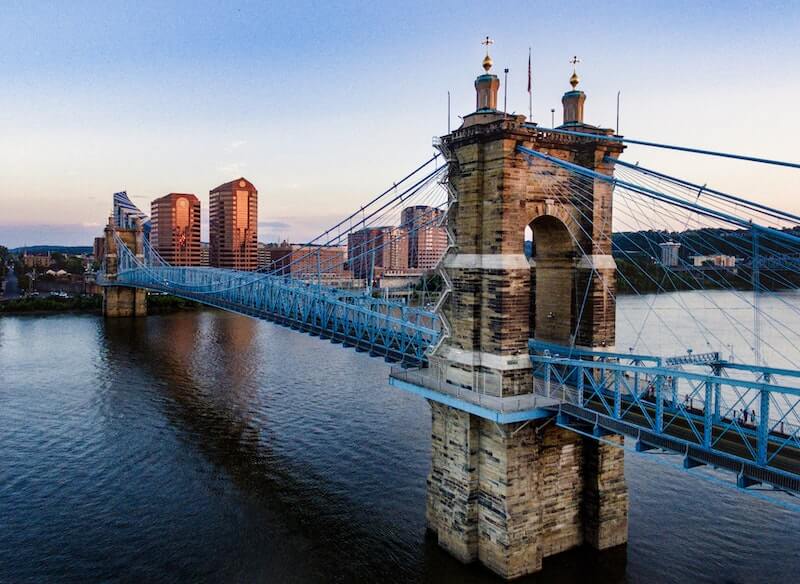 And if you think that signing up for a policy is going to take hours and hours, think again. Our 100% digital experience through the Lemonade app means you'll be covered in no time.
What's more, Lemonade is a certified B Corporation, and we give leftover premiums to charities that you choose. Don't you feel warm and fuzzy already?
What does Lemonade renters insurance cover in Ohio?
It's one thing to understand that renters insurance is a solid idea and a key component of proper adulting. It's another thing to actually get a grasp on what your policy would cover, and why it's so great to have.
It's not rocket science!
Renters insurance will be helpful if you're confronted with any of the following scenarios.
Personal Property
'Personal property' coverage protects your stuff, even if you're out of your apartment or on the road. It includes things like theft, as well as damage from a variety of named perils.
Loss of Use
Let's say you have to to temporarily move out of your Columbus duplex due to covered losses (like a fire or windstorm). That stinks, but thankfully 'loss of use' coverage provides reimbursements for a temporary place to stay. It should also contribute $ for additional living expenses such as food, laundry, hotel parking, and more.
Liability protection
Okay, so you're hanging out at your buddy's crib in Cincinnati, and after a few too many microbrews you accidentally knock over his foosball table… which breaks. Bummer! The good news is that if you or anyone on your policy causes damage to someone else's property or stuff—including their foosball tables!—then your insurer should have you covered for the damages.
Medical protection
Okay, so to make up for your foosball snafu, you invite your friend over for a home-cooked meal at your own apartment. After you've both eaten, he gets up to use the bathroom… and accidentally falls down a staircase. (You guys don't have the best of luck.) In this case, another component of your policy will be a real lifeline. Your insurer covers medical costs if your guests get injured at your home, or if you accidentally hurt people outside of your home as well. But here's a big thing to keep in mind: Renters insurance does not cover medical costs if you or someone residing with you are injured—only non-residents and people visiting.
Tweak your coverage
There's no one-size-fits all equation for coverage. Make your best accounting of the value of your stuff, to get going. Your landlord also might require you to have a certain amount of personal liability coverage. Don't worry, changing your coverage options is simple with Lemonade's Live Policy.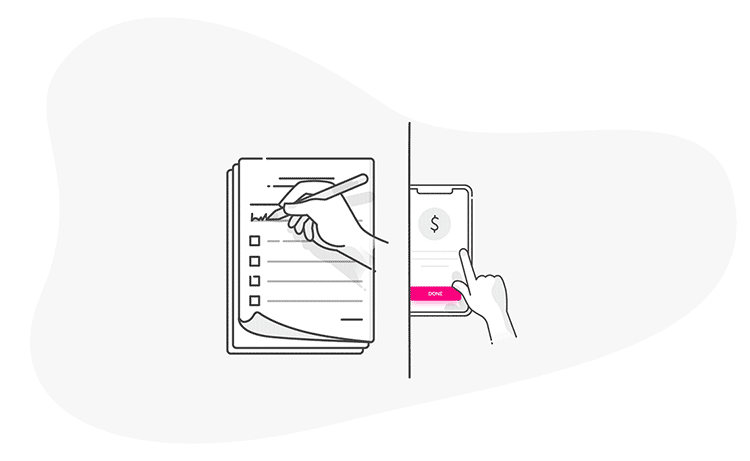 What does Lemonade renters insurance in Ohio protect me against?
The whole idea of insurance is that it's a buffer for possible future calamities. You might not know what's around the corner, but you will know that any financial blow will be softened by your policy. When something unfortunate or tricky does arise, are you covered? What if someone robs your apartment? What about damage to your stuff from crazy weather?
Your policy covers you and your stuff for damages (or 'perils' in insurance speak), including theft, fire, vandalism, and water damage from things like a pipe bursting in your Akron apartment.
Here's a list of the perils that are covered under your base policy:
Fire or lightning
Windstorm or hail
Explosion
Riots
Aircraft
Vehicles
Smoke
Vandalism
Theft
Falling objects
Weight of ice, snow, or sleet
Accidental discharge or overflow of water or steam
Sudden and accidental tearing, cracking, burning, or bulging
Freezing
Volcanic eruption
Your Lemonade renters insurance quote in Ohio
Yeah, we know, if we told you that signing up for insurance could be fun you'd probably groan and roll your eyes. But trust us—you might actually enjoy getting a policy.
That's because we've used artificial intelligence and automation to streamline our customer experience. All it takes is a short conversation with Maya, our charming AI bot, who will guide you through the whole process smoothly. You'll feel like you're living in the future.
Making changes is simple too. If you ever need to tweak your coverage because your landlord asked you to, or if you realized your stuff is worth way more than you thought, you can do it on the app instantly using Lemonade's Live Policy feature.
And Lemonade's claims experience is instant, too. If and when you need to file a claim, you're in the hands of another helpful bot, AI Jim, who will work hard to get you sorted out ASAP.
Best part? All leftover premiums go to a charity you choose at the end of the year through our Giveback program.
Do I need to have renters insurance in Ohio?
There might not be a firm law that says "yes, you need renters insurance," but keep in mind that many landlords will request or require that you carry it. If it's in your lease, you've got to get a policy.
And they won't just take your word for it! Most landlords or property managers are going to ask for for proof of insurance each time you renew your lease.
Why? Usually, landlords want to make sure you have enough personal liability coverage within your renters policy. They might also check to make sure you have enough personal property coverage for your stuff.
Also, your landlord can ask to be made an interested party, so they'll be notified if you abandon your policy. So don't think you'll pull a fast one, signing up for a policy just to satisfy your landlord… and then canceling it right away.
What's the right amount of coverage?
For a very deep dive into this topic, check out this resource on how much renters insurance you need.
And if you're eager to learn even more about the specifics of our policies, take a look at this helpful FAQ! Best of luck, Buckeye, and congrats for making the smart decision to get renters insurance.
---
BTW, getting multiple Lemonade insurance policies together can unlock savings and discounts. Consider bundling your renters and car insurance, which also means you'll be able to adjust coverages and file claims for both policies—all on a single app.