Washington pet parents: Whether you've got a Saint Bernard in Seattle or a Tonkinese in Tacoma, you've come to the right place. We'll take you through the hidden gems and insider tips of being a Washington pet parent, and while we're at it, we'll guide you through the ins and outs of pet insurance so you can keep your furry friend (and your wallet) covered.
What is pet insurance?
Pet insurance assists in covering the costs of your vet bills. You pay a premium each month to the insurance company, and in return, you can care for your canine or feline fur fam without having to worry about how much it will cost.
With Lemonade pet insurance, there are numerous ways to customize your policy with our coverage options:
To begin with, a base Lemonade pet health insurance policy will assist in covering the costs of medication, tests, and treatments if your cat or dog has an unexpected accident or illness.
A base policy is excellent for the unexpected things in your fur fam's future. Still, Lemonade also offers preventative care packages, which are designed to keep your pet healthy and help cover expenses you're probably paying for anyway. By adding this package to a Lemonade policy, you'll also get access to a live medical chat option and will get covered for all kinds of things—like your annual blood tests, vaccinations, wellness exam, and more. There may be some applicable exclusions.
Lemonade offers a Preventative, Preventative+, and a Puppy/Kitten Preventative package. Depending on your pet's age, this package covers things like spaying/neutering, vaccinations, microchipping, and flea and tick treatments.
The fun doesn't stop there. You can also customize your Lemonade policy by adding a physical therapy or vet visit fees add-on to take the bite out of pricey treatments and trips to the vet.
Here's an example of how a Lemonade pet insurance policy works:
Buy a policy. You answer a few quick questions about your German Shepherd, Spruce, and build your pet's policy with the help of our friendly AI chatbot. The monthly premium you pay is determined by various factors, primarily things that you can customize, like your annual deductible, co-insurance, coverage package, and the annual limit on your plan. (If you would like, you can take a deeper dive into how pet insurance works to help you create your perfect policy.) Pet insurance coverage with Lemonade can cost as low as $10/month. Here's a handy breakdown of the whole (simple) process.
Go to the vet. You rush Spruce to the vet after he broke his leg from playing too rough at the dog park. The exam, x-ray, and cast cost you $1,000. Woof. But since you have pet insurance, you don't have to worry about the total amount. Find out what we cover here.
Get your money back. Spruce is safely on the mend, and you get up to a $900 reimbursement back in your pocket from Lemonade!
It's worth noting that as your dog ages, they will require more veterinary care and treatments, which is why it pays to take out a pet insurance policy for your dog as early as possible. If you try to sign your 13-year-old dog up for insurance for the first time, they might be declined due to their age; either way, they're more likely to have pre-existing conditions that won't be covered by insurance. But if you get your new puppy a Lemonade policy right away, you'll be able to continue renewing their policy as they age.
Apply now to get your free pet insurance quote.
Top Washington dog parks
Energetic pup? Let them run wild in one of Washington's many off-leash or fenced-in dog parks. Just make sure that they are spayed or neutered, and your pup's vaccinations are up-to-date and before you let them run wild.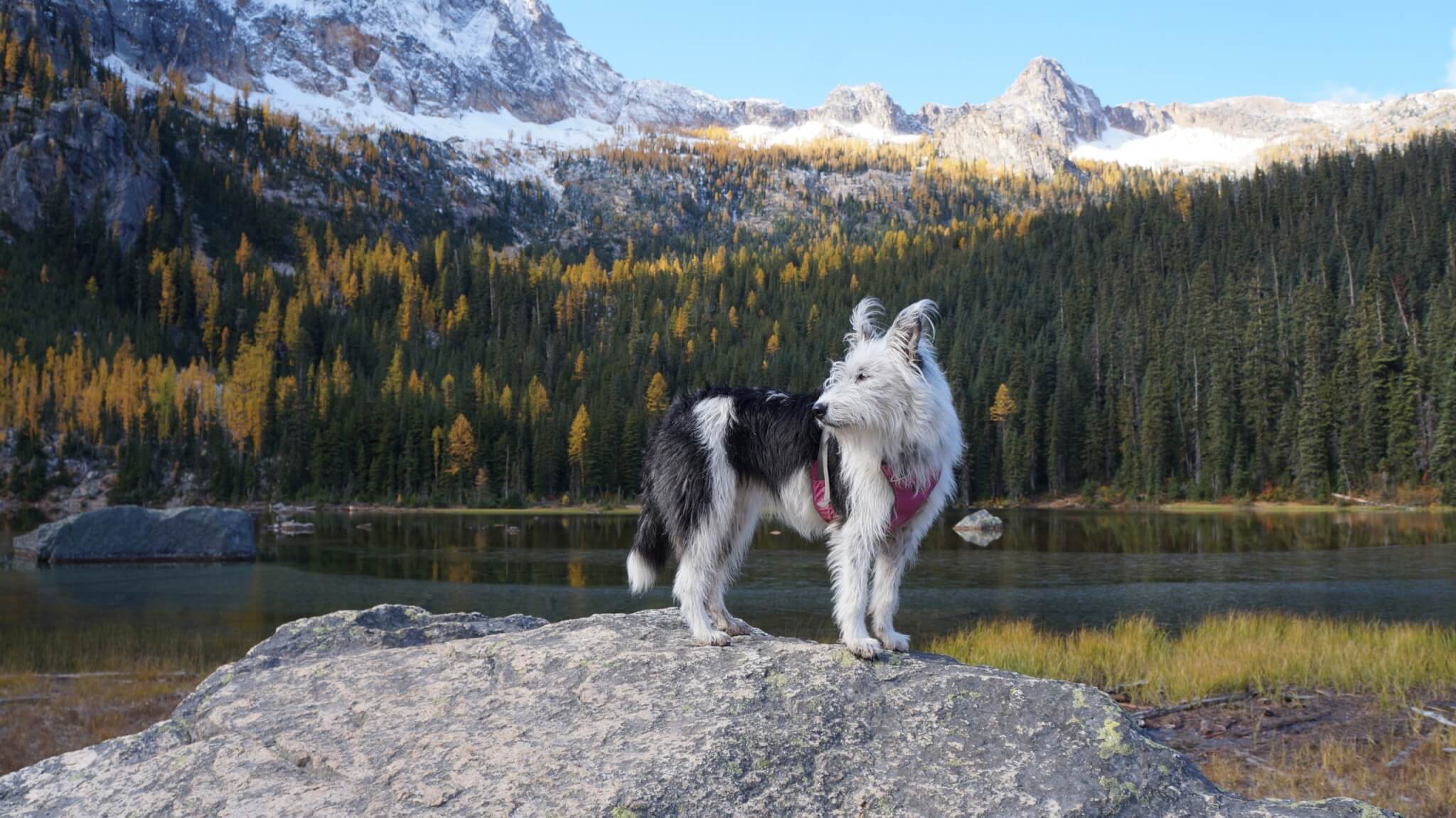 Support Washington-based pet businesses
Support small Washington businesses while keeping your best friend completely pampered!
Before we go…
The bonding, the snuggles, the giggles! Being a pet parent is remarkable, isn't it? Pets contribute so much to our lives. The connection that Washington pet parents have with their furry companions is real. In fact, the University of Washington offers free pet therapy to its students since studies show that animal-assisted therapy can reduce anxiety and pain in people. Our furry best friends are literally good for our health.
Of course, our pets are important to us, but vet bills can really gnaw at our pocketbooks, which is why more and more pet parents have decided that pet insurance is right for them.