So, Which SUVs Have the Best Gas Mileage?
How to go the distance in an SUV without breaking the bank
Gas, car insurance, maintenance—there's a lot more to owning a car than simply driving it. But if you're like a lot of drivers, you've been feeling the pinch at the pump. When you're shopping for a new car, fuel economy ratings are probably a higher priority than ever before.
Whether you need a third row for the soccer carpool, or space to fit camping gear, drivers shopping for SUVs may wonder if they can get the car they need without compromising fuel economy. Rest assured, automakers have felt your pain.
In today's market, you'll have lots of options for SUVS that get great gas mileage. You just need to know where to look.
What we'll cover:
Fuel-efficient, fuel economy: What's all the buzz?
When you go shopping for a fuel-efficient SUV, you're going to hear a lot of terms thrown around. If a salesperson tells you that a compact SUV has "excellent fuel economy," what does that even mean? And more importantly—why should you care?
Both fuel-efficient and fuel economy are two ways of saying the same thing – miles per gallon, or "MPG." This metric tells you how far a car can go with a certain amount of fuel, or, how efficient the SUV is at converting gas to miles traveled.
Calculate it by dividing miles traveled by the number of gallons it took to get there. The higher the number comes out to, the more fuel efficient the SUV. The EPA actually performs fuel economy tests, or car manufacturers can submit their own data (since the EPA could test that data at any time, it keeps them honest).
When you're shopping for a fuel-efficient SUV, keep an eye on highway miles vs. city miles. Miles per gallon vary depending on the type of driving you do. If you're going to be getting the kids to soccer practice, you might prefer that your small SUV be more fuel efficient on the highways.
Ready to find out which SUV is right for you? Let's get to the list.
Top SUVs with the best gas mileage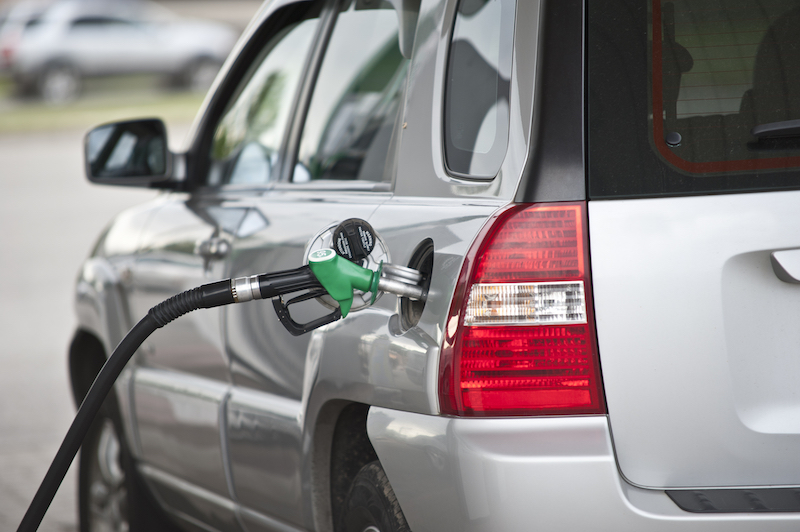 Not interested in a hybrid or EV? These gasoline-only SUVs still get great gas mileage. While we've chosen from all new cars, if you don't want to buy new, the same SUV in a slightly older model year will have comparable features.
2022 Toyota Corolla Cross
This crossover SUV may not have the best horsepower, thanks to a 2.0 liter engine, but it's extremely fuel-efficient. Modeled after Corolla sedans, It gets 32 MPG combined highway and city miles. Safety features include automatic braking, and tech-savvy drivers will appreciate its integration with Amazon Alexa or Apple CarPlay, and it's recommended for off-road use.
2022 Nissan Rogue
If you do a lot of highway driving, you'll love the Nissan Rogue's fuel efficiency. It's whopping 37 MPG on the highway will save you money at the pump! Safety features include pedestrian and cyclist detection and front and rear automatic emergency braking. It gives you roomy cargo space, too.
2022 Nissan Kicks
This subcompact crossover SUV almost has the same fuel efficiency as its cousin the Nissan Rogue, with 31 MPG in the city and 36 MPG on the highway. Its smaller size makes it easier to maneuver in the city, but it still has a ton of cargo space. Its four-cylinder capacity might bug some speedsters, though. (Slow and steady wins the race, right?)
2022 Toyota Venza
The Toyota Venza has a more upscale interior than other SUVs on the list, but with 40/37 MPG city or highway it's one of the most fuel-efficient SUVs out there. Its modern design includes USB charging ports and a wireless charging pad. It comes standard with all-wheel drive ("AWD"). If you can't afford a luxury SUV, riding in its interior is as quiet as a Lexus.
Top Hybrid SUVs with the best gas mileage
It's not fair to compare a hybrid SUV to a gasoline-only SUV on the same list, so we won't. These hybrid models use an electric charge and switch to gasoline when it runs out, giving you more bang for your buck at the pump.
And it's easier than ever to insure a hybrid when you buy a Lemonade Car policy. Lemonade offers car insurance that supports your eco-conscious lifestyle and saves you money—we plant trees to help offset your carbon emissions from the miles you drive, offer extra insurance for charging stations, offer discounts to hybrid drivers, and more.
2022 Toyota Highlander Hybrid
This midsize SUV has great fuel economy, which is good…since you'll be driving the carpool! The three row SUV seats up to eight people and gets 36 MPG in the city with front wheel drive. Its multiple driving modes take advantage of its hybrid capabilities, and if you pick the full package you'll get heated seats, a moon roof, and other goodies to ride in the carpool lane with style.
2022 Honda CR-V Hybrid
The Honda CR-V hybrid may have slightly less cargo room than its non-hybrid counterpart, but perhaps makes up for it with 40 MPG for city driving. It includes a full suite of safety features, too, and has all-wheel drive. But we also heard that the infotainment system has mixed reviews.
2022 Toyota Rav4 Hybrid
The Rav4 hybrid combines 41/38 city or highway MPG with a durable interior that can handle the wear and tear of young kids. Safety features like adaptive cruise control, pedestrian detection, and automatic emergency braking can help keep everyone safe.
2022 Hyundai Santa Fe Hybrid PHEV
"PHEV" stands for "plug-in electric hybrid vehicles," and this plug-in packs a punch. When charged, this hybrid can go up to 30 miles on just electricity. Its MPGE, or miles per gallon equivalent, is 76 miles, helped by regenerative braking.
2022 Kia Sorento Hybrid PHEV
Even passengers in the third row can charge their devices, since this plug-in hybrid has eight USB ports. Its six-train transmission shifts quietly and smoothly. Best of all—the midsize SUV has an EPA-estimated 70 MPGE and gets 32 MPG on electric charge alone.
2022 Hyundai Tucson Hybrid PHEV
If you're concerned about safety features, this SUV comes out on top in the rankings. It does get lower MPG, however, at 35 MPG combined. Driving in all-electric mode, you can get 33 MPG, so it's a good pick if you run a lot of short-range errands. It doesn't have a model with off-road trim, so keep that in mind if you want an SUV for adventures.
Top mileage electric SUVs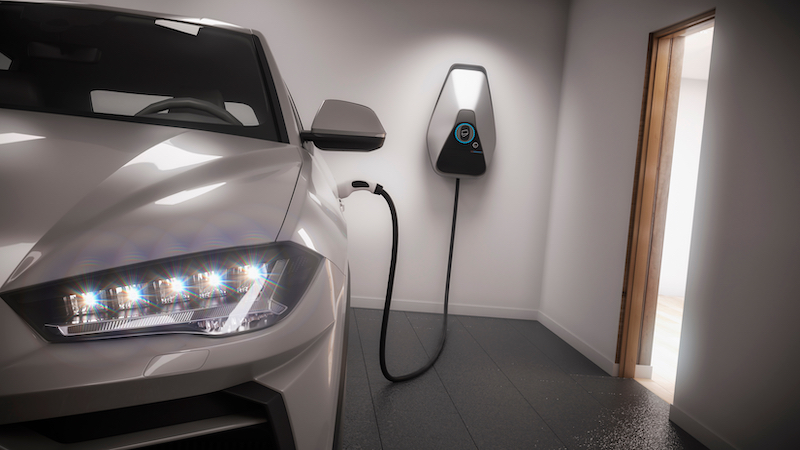 If you're ready to invest in an electric vehicle, buckle up for this next list! Electric vehicles may not be known for having the smallest price tag, but they'll get you where you need to go without needing to make at pit stop at the traditional pump. Plus, with zero tailpipe emissions, you're helping do your part for the planet. And, as they've become more popular, it's easier to find car insurance for electric vehicles that fits your budget.
2022 Hyundai IONIQ 5
This electric vehicle was the winner of the 2022 World Car Awards. Drive an EPA-estimated range of 303 miles in this all wheel drive SUV that features super fast charging. You can also keep everyone entertained with a digital entertainment center.
2022 Volvo C40 Recharge
If you want more luxury, and are willing to sacrifice distance traveled, the Volvo C40 recharge can travel 226 miles while you listen to tunes on the premium sound system, breathe purified air, and relax.
Choose the best insurer for your fuel-efficient SUV
If you care about the environment, why not insure your car with a car insurance company that cares, too? Lemonade rewards low-mileage and safe drivers with savings, offers great benefits for hybrid and electric vehicle drivers— not to mention plants trees to help offset your emissions from the miles you drive. And we offer discounts and bundles that could leave you pleasantly surprised at your rates.
Ready to take Lemonade Car for a spin? Get your quote started below