How Can I Decide if it's Worth Repairing My Car?
To repair or replace—that is the question.
You and your car have been through a lot together. But what happens when too many of your car trips are ending in breakdowns on the side of the road? Or when you find yourself spending half your paycheck at the mechanic?
You may have reached a difficult crossroads—the point where you need to wistfully reconsider your faithful ride and ask, "Should I just move on already and start fresh?"
There's a lot to consider—and calculate—when you're deciding whether to invest in major repairs to keep your current car in good condition… or to part ways and get a newer one.
At Lemonade Car, we want you to make the best decision for your safety—and your wallet—when weighing your driving options. So let's take a look under the hood, and the undercarriage (and maybe even the pine tree scented air freshener that's been hanging on the rearview mirror since you drove off the lot), and see if it's worth it or not to repair your car.
Is it worth repairing my used car?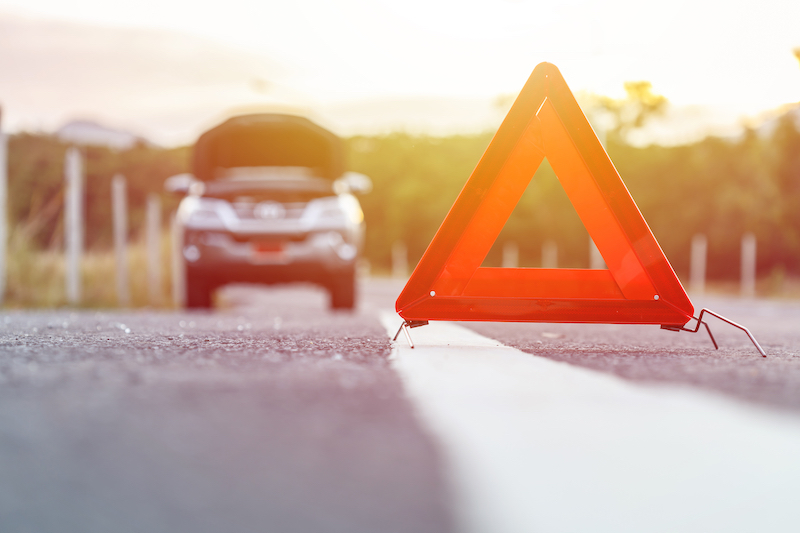 When you're on the fence about whether it's worth fixing your car, or if you should replace it instead, sometimes you can let the numbers speak for themselves.
Consider the following:
Does it need costly repairs—and more frequent repairs—to keep it running smoothly?
Is your current car's value dwindling to the point that a costly repair now probably wouldn't improve its trade-in value later down the road?
If you answered yes to both of these questions, it's probably time to start crunching numbers on the repair costs your car is racking up. And don't forget to include dates on what was serviced!
Once you have a rundown of how much the upkeep is costing you on a monthly or annual basis, make a side-by-side comparison with the depreciating value of your car. Get an estimate on what your car is worth in its current condition using a trusted resource, like Kelley Blue Book or Edmunds.
You should also get an idea of how much your car's market value would fluctuate—and how long its life would be extended—depending on whether you go through with a costly repair or not.
Let's say your car is worth about $5,700, but you're already taking it for repairs, on top of routine maintenance, every few months. And on top of that, now there's a humming noise and burning smell coming from the car when it's parked.
You get it to the body shop, and the technician says to keep the car running you'll need to replace the transmission assembly. The repair bill estimate—big gulp—is $4,000.
Before saying yes to any major repair, ask yourself (and maybe the repair shop) a few questions:
After fixing this issue, how long will I be able to keep driving my car safely before it needs its next expensive repair?
How much will fixing this issue add to my car's market value?
Are the ongoing repair and maintenance costs to keep this car running more than its market value?
Are the repair costs more expensive than a year's worth of monthly payments on a newer car?
After crunching the numbers and doing a little soul-searching about the true value of the car, you'll likely have a better idea of whether it's time to stick it out, or part ways.
Old car vs. new car: the pros and cons
Beyond the numbers alone, there's so much to consider when debating whether to maintain your current car and the repairs it needs, or splurge on a new one.
Let's break down the arguments for each case.
Repairing your current car
| Pros | Cons |
| --- | --- |
| This car has been your tried and true companion—you have a good sense of how it drives | Costly repair bills stacking up, with no end in sight |
| Spare yourself the headache of selling it and shopping around for a new one | You're questioning its reliability and safety for you and others on the road |
| Your insurance costs will probably stay the same (unless you've filed claims for damage) | The repair might not improve its value much if you want to trade it in for a newer car later down the road |
Getting a newer car
| Pros | Cons |
| --- | --- |
| You could drive off with more advanced safety features and higher fuel efficiency | You might get stuck with high car payments (but you could save money with a trade-in on your older car) |
| Could include warranties and some maintenance | New cars have higher depreciation in the short term |
| You'll probably spend less time and money at the repair shop | Car insurance rates can be higher for a new car |
How does the age and condition of the car I drive affect my car insurance rates?
There is no cut-and-dried formula that says you'll automatically pay higher car insurance costs for a newer car vs. what you'll pay for your current ride.
So many factors impact the price you pay for car insurance—like the specific coverages and coverage limits you choose, your driving history, and the number of miles you drive annually. Things like your car's make and model, model year, and your claims history also matter.
When you're driving an older car , you might opt for less coverage. You can end up with pretty low insurance costs, but that could be outweighed by out-of-pocket repairs and maintenance costs.
On the flip side, a newer car is worth more. Say your higher value car gets damaged in a covered incident. The costs your insurance company might have to pay out to help repair or replace it may likely be higher than for a clunker. So you could end up with higher insurance costs on a newer car because of it, but you may find yourself saving on repairs later.
Keep in mind: Whether you have a beat-up car, or a brand-spanking-new one, filing a claim to repair damage can impact your car insurance rates.
When does my car definitely have to be replaced?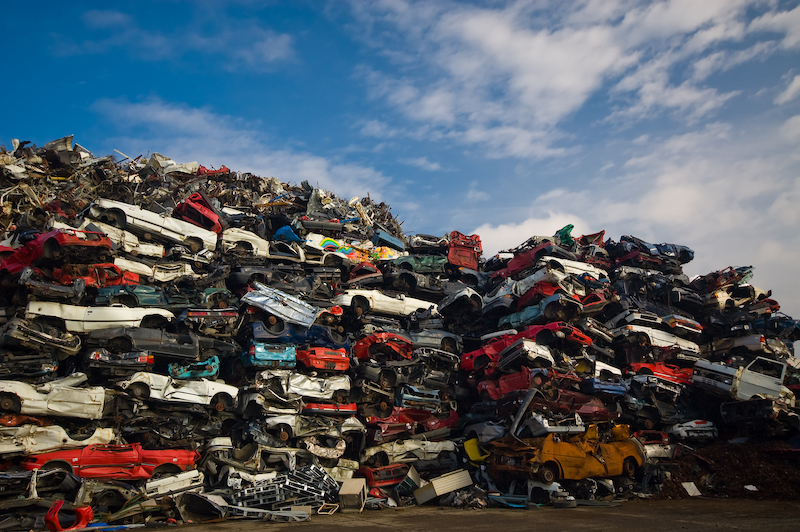 Deciding when it's not worth repairing your car is usually a personal choice. You can take the time to consider the convenience, safety, headache, and financial aspects of your options and make an informed decision.
But sometimes the state of your car is really just past the point of no return. For example, if your car is damaged in a crash or in a flood, and it's more expensive to repair than replace it (or it's just not fixable), your car insurance company would probably declare it a total loss.
If you include collision coverage and comprehensive coverage on your Lemonade Car policy and your car gets "totaled" in a covered incident, an appraiser will inspect the car to determine its actual cash value and its salvage value (how much someone would pay for the car in its current condition). Based on those figures, you'll be offered a pay out for the car, minus your deductible.
Know when to stay, and when it's time to walk away…
It can be hard on your heart (and your budget) to say goodbye to an old friend. So it's important to weigh the options before deciding if it's worth repairing your car or parting ways.
But guess what can be any easy choice? Protecting your ride with Lemonade Car! We offer great coverage, extra savings and discounts for safe and low-mileage drivers, and help clean up emissions from the miles you drive through our tree planting program.
---
Please note: Lemonade articles and other editorial content are meant for educational purposes only, and should not be relied upon instead of professional legal, insurance or financial advice. The content of these educational articles does not alter the terms, conditions, exclusions, or limitations of policies issued by Lemonade, which differ according to your state of residence. While we regularly review previously published content to ensure it is accurate and up-to-date, there may be instances in which legal conditions or policy details have changed since publication. Any hypothetical examples used in Lemonade editorial content are purely expositional. Hypothetical examples do not alter or bind Lemonade to any application of your insurance policy to the particular facts and circumstances of any actual claim.