What Preventative Maintenance Can Help Keep My Car in Check?
Treat your ride to the upkeep it deserves.
Regular checkups and maintenance for your car are like preventative medicine. No one can force you to take your car to an auto technician for an oil change every 5,000-10,000 miles—but it will probably have a happier and healthier life if it's routinely serviced.
At Lemonade Car, helping keep you protected as a driver is our priority. Preventative car maintenance is a great step towards having a better time behind the wheel, for longer. So, let's take a spin through what a maintenance schedule could look like for your car.
Here's what we'll cover:
What preventative car maintenance do I have to do?
In general, there's no Office of Car Maintenance Enforcement that's checking whether you got your oil changed recently. But is your car under warranty? If the answer is yes, check what services the manufacturer of your car requires.
Why is that so important? Well, your car may have come with a maintenance schedule that, if not followed, could partially or completely void your warranty. Say you don't take your car for its scheduled oil changes with a certified auto technician and your engine has a mechanical failure because of it. The car manufacturer probably wouldn't take responsibility for the engine failure in this case, and you'd have to replace it out-of-pocket.
Crucial details—like required service dates—can be found in your owner's manual (that, for most drivers, stays stashed in the glove box for eternity, but is probably available online too). It's worth looking up those dates and saving them as calendar reminders on your phone. Keep in mind: Even if the manufacturer requires certain services, you'll likely still need to pay for them yourself.
Wondering if your car is under warranty in the first place? A car's warranty will only be effective for a certain amount of years and mileage. This is usually around 3 years or 36,000 miles, whichever comes first. The coverage typically applies to defects or malfunctions on a new car that are the manufacturer's fault, not things like a crash or damage from extreme weather—that's where car insurance comes in—or ordinary wear and tear.
When is it urgent that I get my car to the body shop?
If your car was damaged—like in a crash or by a fallen tree—take your car to a certified auto technician to get it back in shape. Even if something seems relatively minor to you, getting your damaged car fixed urgently can help prevent bigger car troubles (which could ultimately impact your safety and the safety of others on the road).
Be aware of the icons on the dashboard and how your car feels while driving. If you notice the check engine light is on, or that one of your headlights or tail lights is out, head to the body shop ASAP.
Nervous about how to raise your concerns about your car with the car body shop team? Check out how you can head into a car body shop visit with pre-planning and confidence here.
What preventative maintenance should my car have routinely?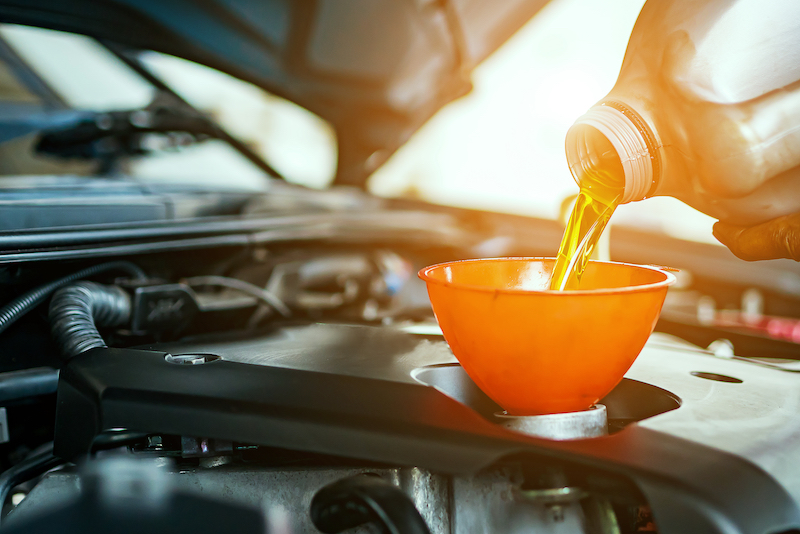 Even if you don't have a warranty that requires it, and everything seems to be in good shape, it's still crucial to take your car to a body shop for regular maintenance.
There are so many things about your car that an auto technician might want to check, tweak, or replace. You by no means have to say yes to everything and should go into a car repair shop prepared and confident. But some services are just non-negotiable when it comes to improving and extending the life of your vehicle—like a full-service oil change. Don't forget to make sure it's done by a certified professional.
"Full-service oil change" is a bit of a confusing term, since this service includes a range of additional things. Make sure it includes things like:
Oil change (shocking, we know)
Oil filter check
Fluids check—like coolant and windshield wiper fluids
Brake pads check
Engine air filter check
Tire rotation
The timing of how often you should get your oil changed will depend on the manufacturer of your car and the oil that it uses. Typical cars will need an oil change every 5,000 to 10,000 miles, but some models can go as much as 15,000 miles between changes.
Side note: You shouldn't drive more than 10,000 miles without getting your tires rotated. Extend the life of your tires as much as possible, because replacing them could cost you a pretty penny.
What seasonal maintenance does my car need?
Driving conditions can vary wildly depending on the season. Equip your car for whatever journey lies ahead—whether that's a snowy Cleveland commute in December, or a blistering hot road trip to Sedona.
Heading into the winter
Before jack frost starts nipping at your nose—or at your engine—get your car ready with these pre-winter maintenance tips:
Install windshield wiper blades, or at the very least replace your windshield wipers once a year. When you park in the winter, pull the wipers away from the windshield to prevent ice build-up.
Change tires, or at a bare minimum check your tire pressure as the temperatures and road conditions change. Consider switching to winter or snow tires if you live somewhere with lots of snow, ice, or freezing temperatures.
Check coolant (aka antifreeze) levels in your radiator. If your engine or radiator winds up frozen in the winter because it's lacking antifreeze, it might be hard to take your hard earned cash and "let it go".
Get your car battery tested. You should regularly have your car battery's performance checked by a professional, but especially when it will be exposed to extreme temperatures.
Preparing for the summer heat
Before hitting the open road for your next summer getaway, get your car running smoothly and packed with the essentials. There are 5 major maintenance services that you should have a professional take care of as the temperatures rise, and especially before any long drives.
Check tire air pressure
Change oil and check oil filter
Check hoses and belts
Check coolant and radiator
Rotate tires
How can I take my car for routine maintenance with confidence?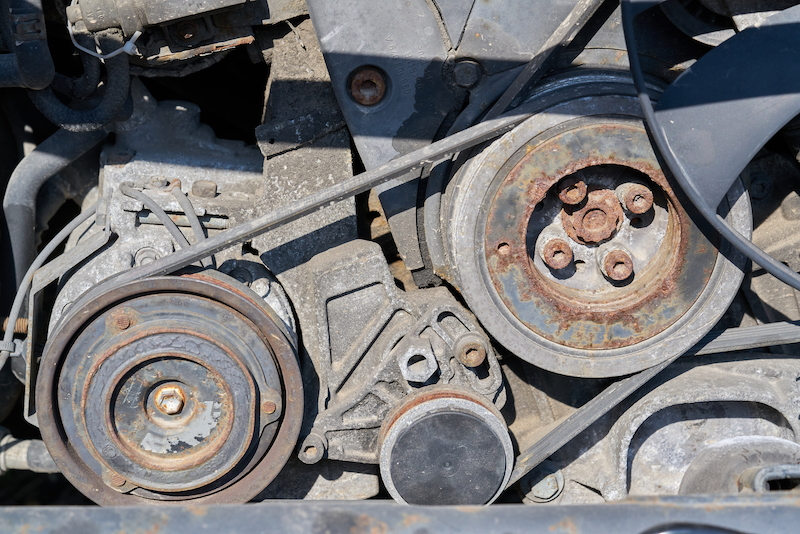 Stepping into a body shop to get necessary checks and tune-ups on your car shouldn't be a nerve-wracking experience. And you definitely don't have to be a car expert to get the right services.
Worried the technician will try to oversell you on services you've never heard of before (and don't know if you actually need)?
First of all, don't feel pressure to say yes to any service, especially if it isn't an emergency. And don't be afraid to ask the body shop follow-up questions about the services they recommend.
Take a little time to research what the body shop recommends, or ask someone that you trust for advice. For example, you don't necessarily need to have your cabin air filter or spark plugs replaced every single time you take your car in for an oil change, no matter how convincing the technician is. (Both should be checked about every 30,000 miles.)
Keep in mind: In some cases, you can bring your car home after the regular servicing, look into the extra suggestions that the technician made, and bring your car back to the body shop to do those services or repairs later if you decide it's worth it.
Show your car some TLC…
Getting your car serviced regularly doesn't have to be a pain in the neck (or wallet). Sure, you'll likely need to pay out of pocket for preventative maintenance. But your car will thank you down the road for being proactive about its health and well-being.
Sticking to a preventative vehicle maintenance schedule is also a boon for the planet. For instance, keeping your car in good condition could improve its fuel efficiency, minimize emissions, and extend its life, according to the Union of Concerned Scientists.
And if you're already on the lookout for the best ways to keep your car protected without compromising your budget, why not take Lemonade Car for a spin? We offer great coverage, plus safe and low-mileage drivers are eligible for extra savings and discounts. Not to mention—we help make the planet a little greener together through our tree planting program.
Click below to get your quote started.
---
Please note: Lemonade articles and other editorial content are meant for educational purposes only, and should not be relied upon instead of professional legal, insurance or financial advice. The content of these educational articles does not alter the terms, conditions, exclusions, or limitations of policies issued by Lemonade, which differ according to your state of residence. While we regularly review previously published content to ensure it is accurate and up-to-date, there may be instances in which legal conditions or policy details have changed since publication. Any hypothetical examples used in Lemonade editorial content are purely expositional. Hypothetical examples do not alter or bind Lemonade to any application of your insurance policy to the particular facts and circumstances of any actual claim.