What Does Homeowners Insurance Not Cover
What you don't know, might hurt you.
You probably know that homeowners insurance covers you in many ways—to help rebuild your home after a fire, replace precious property after a break-in, or cover legal costs if someone gets hurt on your property. But what isn't covered by homeowners insurance?
Don't assume your policy will kick in for every single mishap or disaster. To avoid a headache down the road, it's important to know the facts.
"Homeowners insurance protects against the unforeseen, and accidental damage. There are a lot of things that fall outside of that realm."

Rachel Newman, Senior Manager, Homeowners Customer Experience
First, let's run through the basic things that homeowners insurance does cover. (For a deeper dive, check out our guide here.)

There are essentially six categories:
Dwelling coverage protects your home's structure against 'open perils'
Other structures covers things like your driveway, fence, or tool shed against 'open perils'
Personal property covers your stuff, from bikes to stereos to furniture
Loss of Use coverage provides assistance with additional living expenses (like hotel bills) if your place becomes uninhabitable due to a specific peril like a fire, windstorm, etc.
Liability coverage or personal liability insurance helps out if there's bodily injury or property damage to other people (or their stuff) as a result of your own actions—at your home, or anywhere else
Medical payments to help cover medical bills, under $5,000 in most cases, that result from a guest getting injured at your home
That's a lot of coverage—but there are still circumstances where insurance won't help.
Here's what's not covered by homeowners insurance:
Floods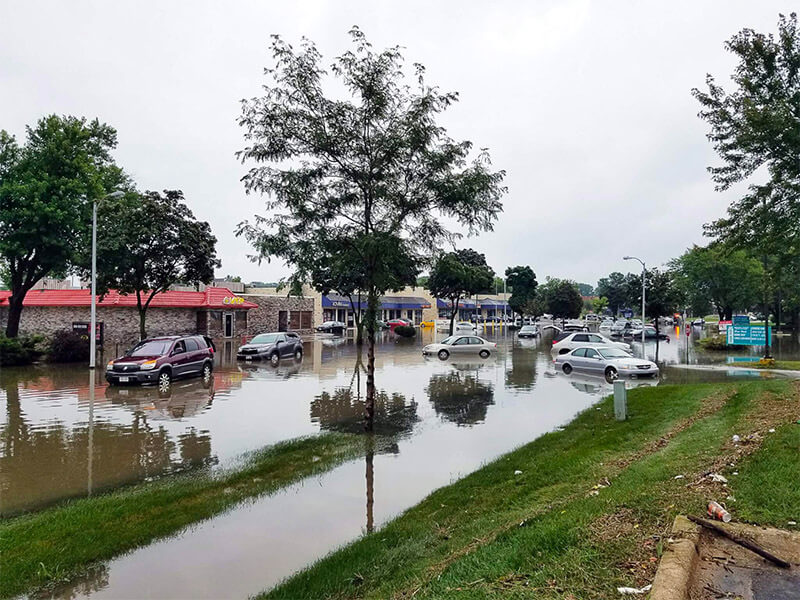 Floods are one of the most common natural disasters in the U.S. But floods caused by natural disasters aren't covered by a standard homeowners insurance policy.
Why? Well, flooding is so common and apt to cause serious damage that most home insurers can't provide coverage for it. It's a risk many insurers can't take.
That said, you can protect yourself by purchasing a separate flood insurance policy (in some circumstances, you'll be legally required to do so).
Earthquakes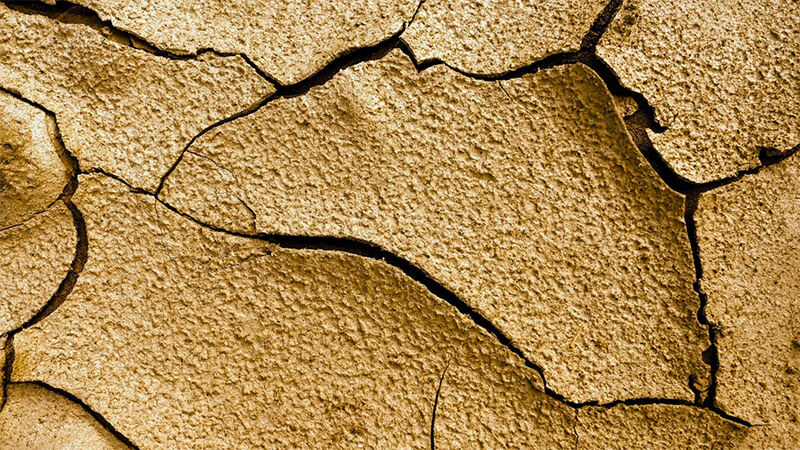 Earthquakes are another common, destructive natural disaster that's common across the U.S., especially in the states of California and Oklahoma.
Homeowner insurance policies won't cover you for damage caused by earthquakes. If you live in a high-risk area, you'll likely need to buy a separate earthquake policy to complement your base homeowners insurance policy.
BTW, you'll also need to purchase add-on coverage for landslides and sinkholes!

Side note: homeowners insurance policies might cover some of the aftermath of earthquakes, such as damages caused by a fire, explosion, or theft following the tremors.
Home businesses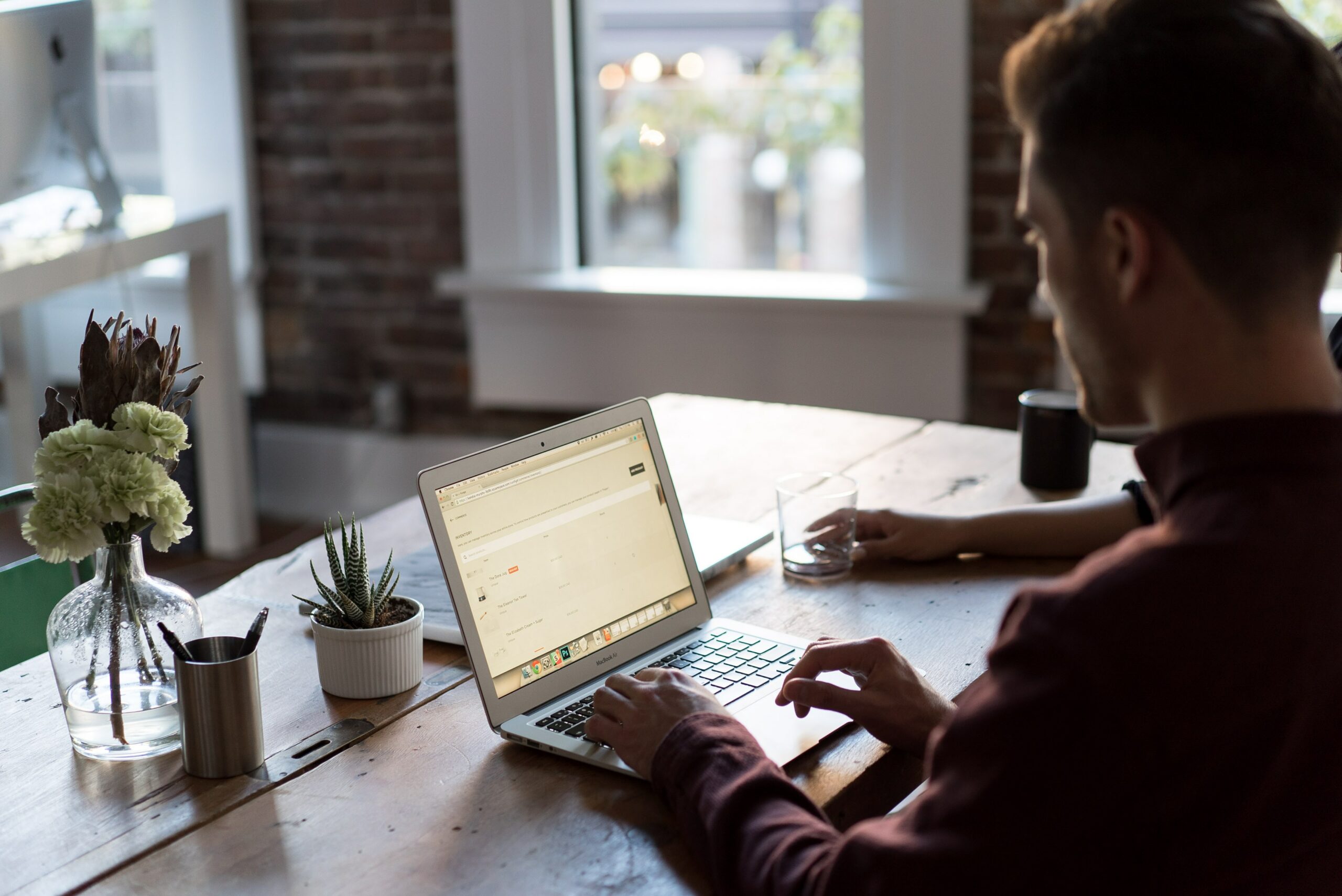 Your homeowners insurance won't cover your business for data loss; loss of income, or liability for injuries and damage.
Your homeowners insurance might cover you for up to $2,500 of business items and equipment stored in your house, or up to $1,500 if the loss happens off-site (like having your laptop snatched at Starbucks).
If you are truly running a business from home you'll want to ensure you're covered by looking into a business insurance policy, or a Business Owners Policy (BOP) for small businesses.
Bed bugs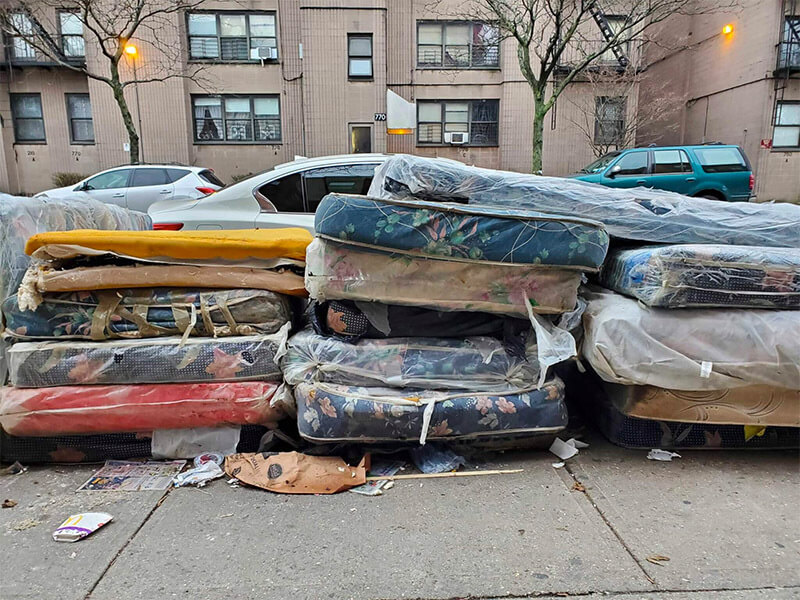 Yep, bed bugs—the stuff of gross, itchy nightmares.
If you've suffered these invaders, you're not alone. 97% of all pest-control pros say they've treated infestations in the past year, and 68% of these experts agree that bed bugs are the hardest pests to eradicate.
Treatments can be time-consuming and very expensive… and homeowners insurance won't cover them. Why? For better or worse, bed bugs are seen as preventable. To steer clear of any bed bugs in your future, check out our handy explainer—don't worry, there aren't any gross pictures of actual insects!—and don't be careless when you visit places like hotels or movie theaters.
Damage from lack of maintenance, neglect, or wear-and-tear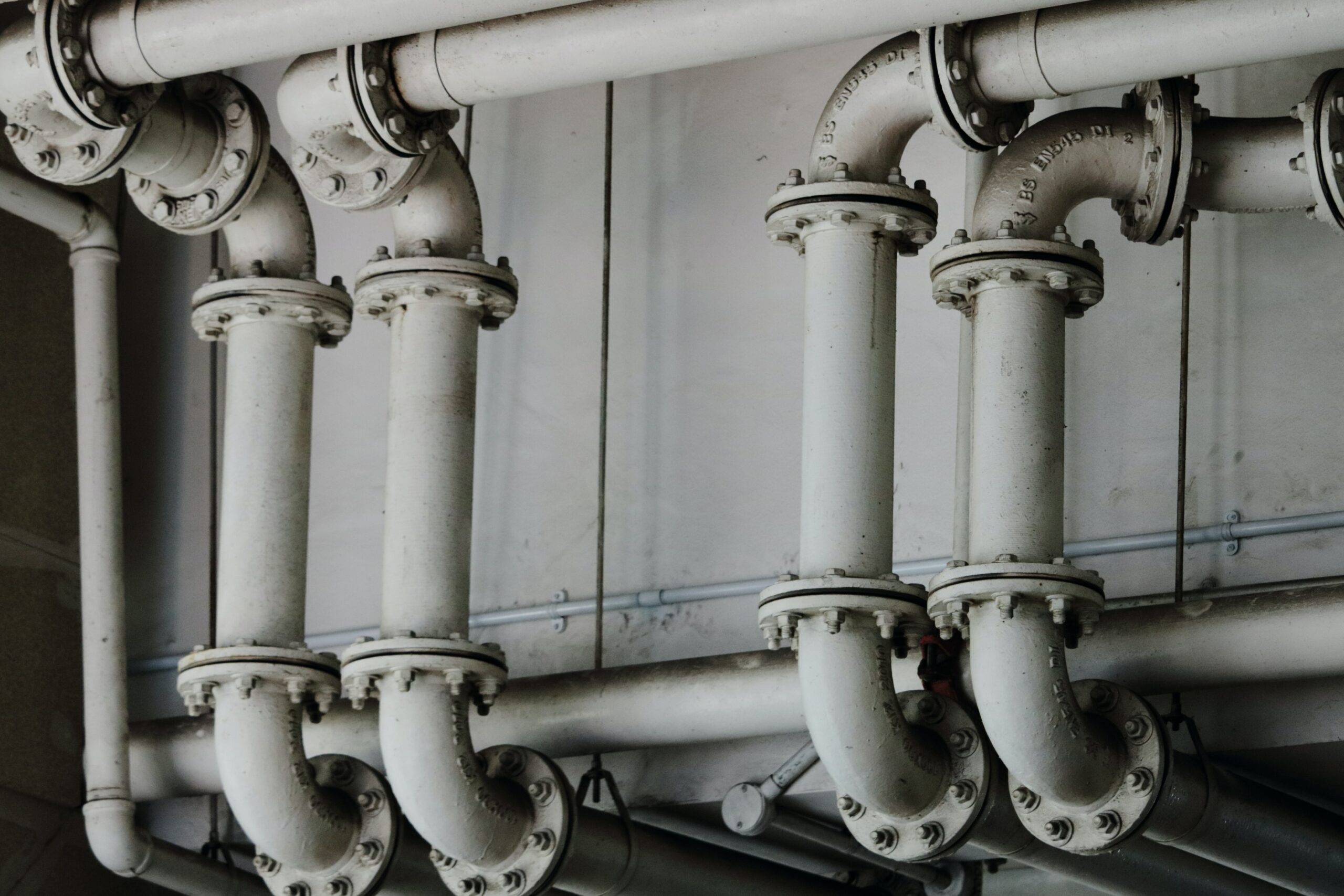 From home plumbing to heating and cooling systems, there's a lot to keep on top of. But when a house is kept clean and in good repair it's less likely to develop long-term problems.
"Customers often ask, 'Is my broken AC covered under my policy?' I then explain that typically things that break or stop working due to lack of maintenance, regular wear and tear, or just old age would not be covered."

Rachel Newman, Senior Manager, Homeowners Customer Experience
It's the same reason you won't be covered for bed bugs, and some incidences of burst water pipes. You can't avoid some inevitable issues from cropping up, but you can decrease your chances by keeping up with your basic home maintenance checklist.

If you want some added protection for your home, purchase Buried Utility (BU) coverage, an endorsement for homeowners insurance that covers underground utility lines. BU offers coverage up to $10,000 for damage from a leak, tear, break, or collapse caused by a mechanical breakdown , artificially generated electric current, Wear and tear, freezing, weight of people, animals, or equipment.
Short-term rentals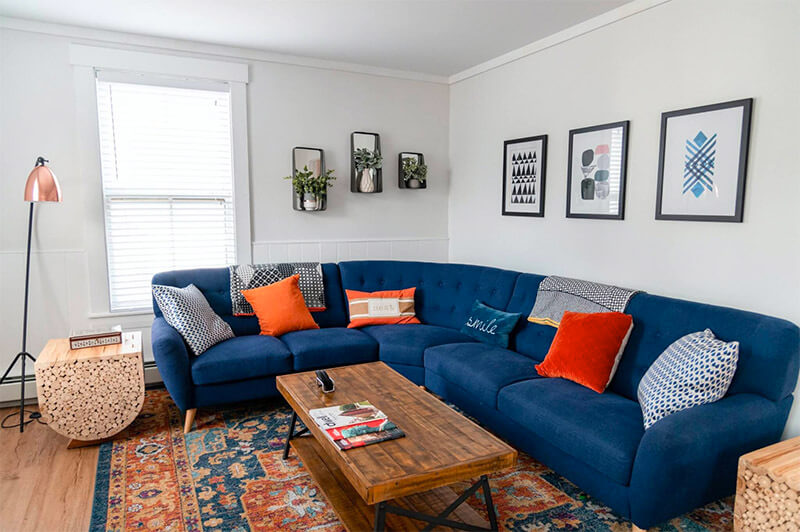 If you're thinking about renting out your home, check your homeowners insurance policy first. Most homeowners policies limit coverage for home sharing, including Airbnb, so you may need a separate host insurance policy.
That means that if a fire starts while a paying guest is in your home, their personal property won't be covered by your homeowners insurance. And your stuff won't be covered if your short-term renter walks away with it. (That said, Airbnb and similar companies have their own homeshare insurance policies that you should check out.)
Some homeowners insurance policies might cover you for a one-time event. But if you're planning to sublet or rent your property—whether that's a room, or the whole house—you'll have to purchase landlord insurance (or business insurance, if you're planning on making Airbnb a regular source of income).
Either way, not all policies are the same, so check with your insurance company to figure out what you are and aren't covered for.
Extremely high-value items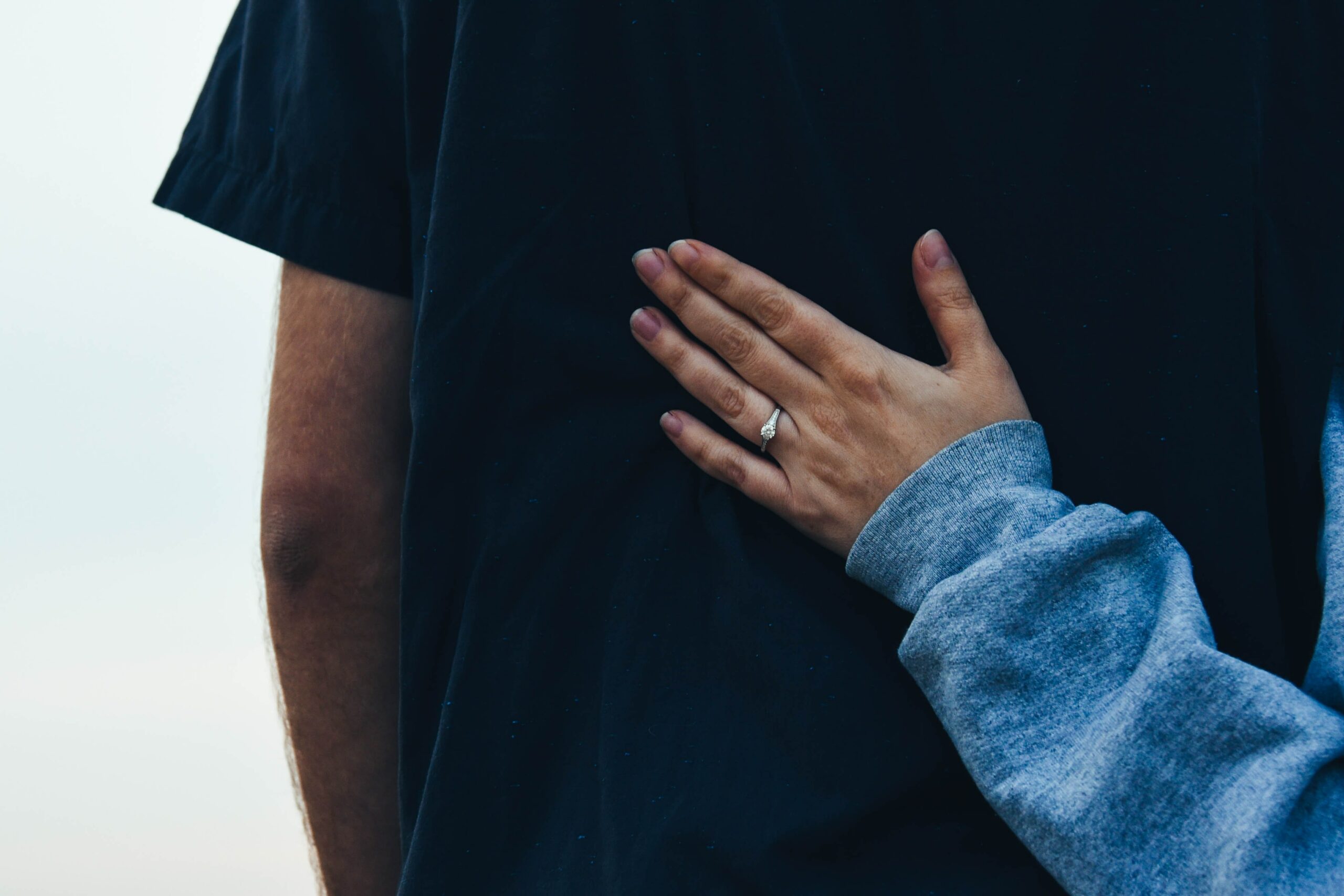 Your homeowners policy can help reimburse you if your stuff is lost or damaged due to theft, vandalism, fire, windstorm, or over.a dozen other bad things (aka, 'named perils,' in insurance speak). So if your ring is stolen at the gym, or your earring collection is damaged in a fire, your policy can help purchase a replacement.
However, super expensive jewelry—like an engagement ring, or a diamond broach—will likely not be covered by your standard policy. That's because the chances of theft are higher for pricier items.
Most base insurance policies will cover jewelry up to $1,500. If your necklace or bracelet is worth more than that you'll have to purchase 'scheduled personal property endorsement,' in insurance-speak…we simply call it Extra Coverage, since that just sounds more fun.
Lemonade's Extra Coverage applies to jewelry as well as valuables like bikes, cameras, fine art, and musical instruments.

Some perks of Extra Coverage include:
Coverage against accidental loss (aka, mysterious disappearance…you return from a weekend away without your wedding ring and have no idea what happened to it)
Coverage against any accidental physical damage (your bike got smashed up)
$0 deductible on claims for any property that Extra Coverage is applied to
Other stuff homeowners insurance likely won't cover you for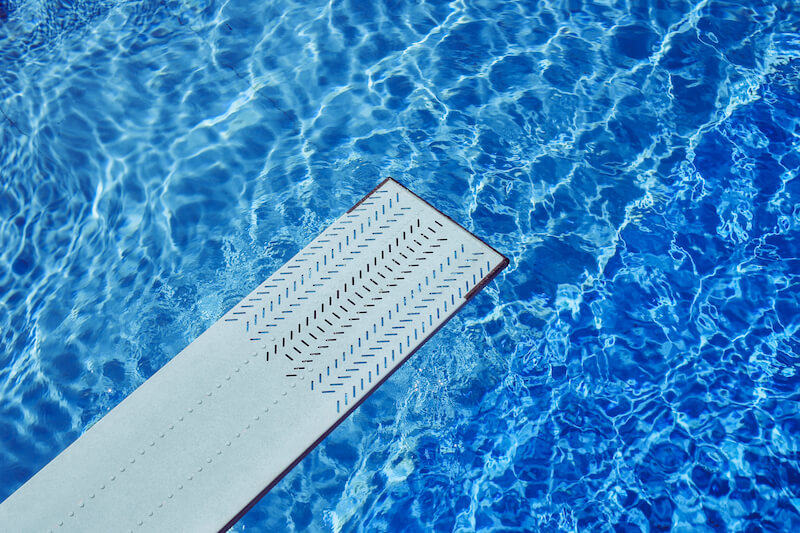 Diving boards and trampolines: Both tend to be dangerous and unpredictable so aren't covered by your homeowners insurance policy.
Your car: Home insurance won't cover it if anything happens (although you might be covered for personal property inside your car if it's broken into while in your driveway).
Nuclear hazards: Your homeowners insurance won't cover for damage caused by nuclear accidents, but most nuclear plants have their own liability insurance to cover damages.

Mold: If mold has been caused by wear-and-tear, long-term leakage, poor home maintenance or floods, you won't be covered for it.
Certain dog breeds: A lot of what your dog does is covered by homeowners insurance, except if your dog has a history of biting, or if your dog is categorized as a 'high-risk breed.' That doesn't mean you're not a very, very good boy.
When in doubt…
Some folks assume that homeowners insurance covers them for every eventuality, but that assumption will prove costly in the long run.
Never assume your policy covers everything wild, unfortunate, or extreme things that can go wrong in daily life. In addition to paying close attention to what your policy covers you for, understand its limits and exclusions.
If you're confused or unsure about what your homeowners policy covers, it's better to be safe than sorry. Just ask!
If you're savvy enough to have signed up with Lemonade—good choice, we must say—you can always get in touch with our dedicated team of (fully human, really nice) customer service agents.
Which states currently offer homeowners insurance?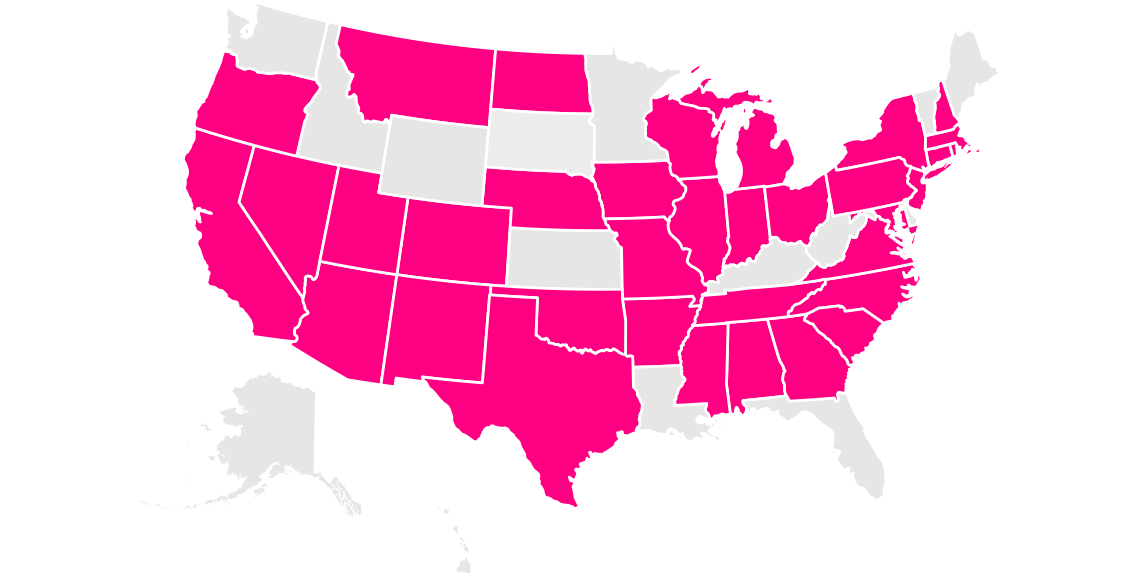 Arizona, California, Colorado, Connecticut, Georgia, Illinois, Indiana, Iowa, Maryland, Massachusetts, Michigan, Missouri, Nevada, New Jersey, New York, Ohio, Oklahoma, Oregon, Pennsylvania, Tennessee, Texas, Virginia, Washington, D.C. (not a state…yet), and Wisconsin.