Does Homeowners Insurance Cover Water Damage?
Your complete guide to water damage and homeowners insurance coverage.
TL;DR
As a rule of thumb, homeowners insurance covers water damage caused by something sudden or accidental.
You won't be covered for flooding from the outside (that requires flood insurance), or from damage caused by poor maintenance.
For a small additional fee, you can purchase Water Backup Coverage to cover damages from things like backed-up pipes or sump pumps.
Water damage is a tricky topic, simply because not all homeowners insurance policies cover all incidents of water damage. It's important to have a handle on this, though, since water-related incidents can cost thousands of dollars, forcing you to repair your property and replace your furniture and other stuff.
Let's take a look, starting with the basics.
Water damage and your homeowners insurance coverage
First off, homeowners insurance includes a couple different types of coverages. Let's break them down:
There's your 'dwelling coverage,' which insures the structure of your home (your house itself), and attached garage. So when it comes to water damage, your dwelling coverage can help pay for repairs if plumbing-related losses damage the walls of your home, for example.
Then, there's your 'other structures' coverage. That includes things like detached garages, fences, and swimming pools.
Another part of your homeowners insurance, personal property coverage, covers your personal belongings. So if a pipe bursts and ruins your brand new TV, your personal property coverage can help replace it.
Take note: If you have valuable items such as pricey jewelry, cameras, bikes, or fine art—you'll need to get Extra Coverage for 'em.
If your home is uninhabitable due to water damage, your loss of use coverage can help cover your expenses, as long as the damage was accidental and sudden. Your policy may reimburse you for any added costs of living, including a hotel and extra daily expenses.
We answer some of the most frequently asked questions on water damage in your homeowners insurance policy:
What type of water damage is covered by homeowners insurance?
Here's a good rule of thumb: If your home sustains water damage caused by something sudden or accidental your homeowners insurance can help cover the damage. For example:
A burst pipe floods your home and damages your belongings
Water spews from a broken appliance
For an additional monthly charge, you can purchase Water Backup Coverage, which will also cover your stuff if a pipe or sump pump backs up and creates water damage in your home (note that the pipe itself wouldn't be covered by this endorsement, just your floors, your favorite sweater, or any property that sustained water damage). Sewer issues can cause you serious headaches as a homeowner, and backups are more common than you would think, so paying a little more for Water Backup Coverage could end up saving you money in the long run. Check in with your insurance company to see what their rates are like. 
What type of water damage isn't covered by homeowners insurance?
There are three main things your homeowners insurance won't cover when it comes to water backup:
Flooding from the outside
Water damage caused

by poor maintenance or general wear and tear (eg., a leak that's been dripping for weeks)

The item (like a burst hot water tank) that caused the water damage to begin with
In short, it's less about the type of water damage, but rather why the damage occurred in the first place.
As a homeowner, it's your responsibility to stay on top of maintenance. Even if you're surprised by a sudden burst water pipe, if there were already signs of deterioration or even negligence, your insurance company may not be able to help pay for repairs.

Does homeowners insurance cover water damage from flooding?
Standard homeowners insurance does not cover flooding. That's because flooding is a pretty common occurrence, so you can purchase a separate policy for floods— aptly named flood insurance.
If you live in a place that's prone to flooding, having flood insurance should be a priority. In fact, if you purchase a mortgage in an area that's known to flood, your bank might even require you to take out a flood insurance policy to protect your home.
But there's one exception: If your house floods due to a burst pipe (which happened suddenly and accidentally), your homeowners insurance can cover the costs to get you out of this jam.
Does homeowners insurance cover water damage from rain?
Homeowners insurance covers water damage from rain sometimes, but not always. That's because the line between 'flood' and 'water damage' is a gray area.
For instance, if you have an old roof that ends up leaking into your kitchen, homeowners insurance might cover the interior damage, but not the roof itself. If your basement gets damaged by heavy rainfall, you won't be covered since it's 'technically' considered a flood, which you aren't covered for.
Still not sure exactly what's covered? It varies from policy to policy, so we recommend double-checking what types of flooding are covered under your homeowners insurance policy.

Does homeowners insurance cover water damage from plumbing?
Most of the time. Your homeowners insurance will likely cover water damage caused by 'slab leaks' and other plumbing related damage, as long as it was sudden and accidental.
(Btw, for those of us who aren't familiar with plumbing lingo, a 'slab leak' describes a leak in the copper water lines either running below the concrete foundation of your home, or actually imbedded into the concrete floor of your home if you don't have a basement. As opposed to regular leaks, 'slab leaks' tend to cause significant damage to your home.)
For example, consider bathtub leaks – if the leak was sudden and accidental, there's a good chance you're covered. So if your upstairs neighbor's bathtub rituals cause it to 'rain' in your condo, you may want to file a water damage claim.
Take note that your insurance company covers damage to your stuff, but won't cover the thing causing damage itself. So if your pipes burst, insurance companies won't cover the cost to repair the broken pipe. Or if a bathtub leaks, your insurance company won't replace your bathtub. This is especially true if the leak was due to neglect or poor maintenance.
Does homeowners insurance cover water damage from a leaking roof?
Similar to other water damage incidents, if your roof leak was caused by something sudden and accidental, you'd be covered. So if your roof leaks because of a fallen tree, windstorm, hail damage, vandalism, or weight of ice, sleet or snow, you're covered.

Let's say a gust of wind knocks over a tree, falling on your roof, causing major damage and the opportunity for leaks. Your homeowners insurance would cover you, since this is a sudden, unexpected occurrence, and is named in your policy's list of named perils.
BTW, by 'covered,' we mean your homeowners insurance will help reimburse you for damages to your roof itself, as well as any damages to your stuff etc. that were caused as a result of the roof leak (minus your deductible, of course).
Does homeowners insurance cover water damage from broken pipe?
Again, it depends on how the pipe broke. If it's sudden and accidental, you'd usually be OK. If frozen temperatures have caused your pipes to break you might be covered, but if the pipes break because of poor maintenance and wear and tear, you'll likely have to pay out of pocket.
Maintenance in your home is a large part of your job as a property owner and your insurance company will view it the same. And that means being on the lookout for mold, mildew, or other signs of water damage that suggest a small crack, fracture, or leak.
How can I avoid water damage?
1. Pay attention to leaks
The best way to avoid water damage is to be on the lookout for potential leaks. Pay extra attention to your walls when the weather is particularly bad, so you can spot any potential sagging.
If you discovered some water damage, take action quickly by stopping the flow of water and turning off any electricity right away. Before getting rid of the remaining water, document the damage with some pictures so you'll have evidence to send to your insurance company.
2. Be on top of maintenance
Make sure to regularly clean your gutters, test your sump pump once a year, and replace missing roof shingles (the tiles that cover your roof).
If you're not a DIY virtuoso, no fear – instead, call in a plumber or maintenance expert to do routine spot checks for you. Maintenance checks aren't expensive and are well worth the small investment in the long term. Water damage on its own can weaken your home's foundation and core, leading to a million and one other issues.
Btw, during the winter, we suggest keeping your home at a warm temperature to ensure your pipes don't freeze, especially if you're on vacation and your home is vacant for an extended period of time.
3. Prevent basement water seepage
Basements are often in the firing line for water damage. The next time it rains, head down to your basement and see if there was any water seepage.
To adequately protect your basement from flooding, reseal your floors and basement walls with water sealant.
By the way, if you're in the thick of winter, here are some tips to keep your home toasty and warm.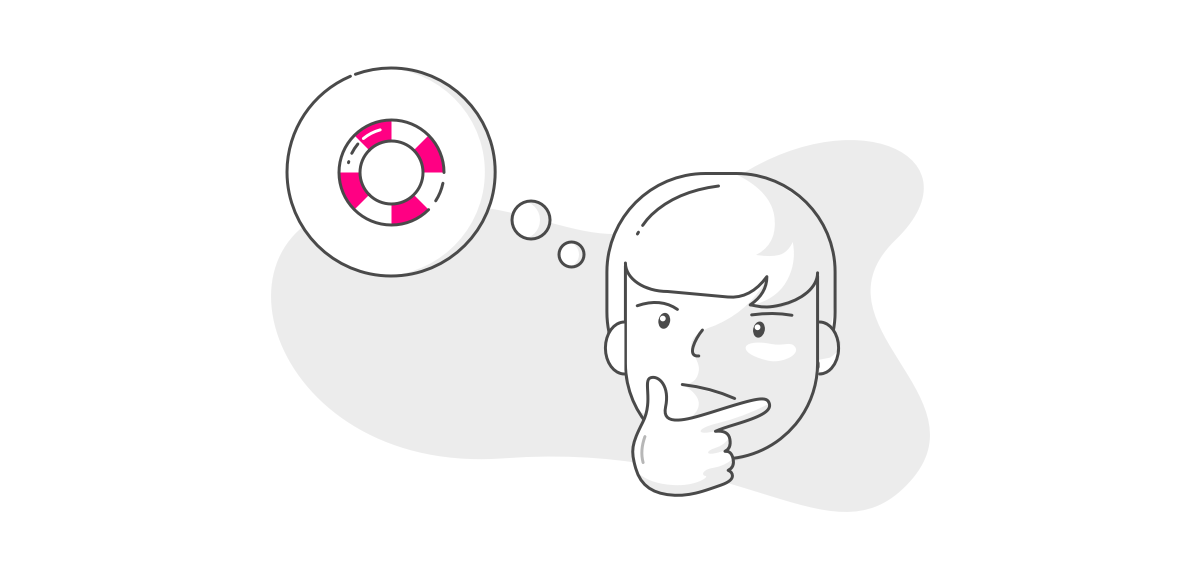 The bottom line
The key to protecting yourself from water damage is asking yourself whether you could have reasonably prevented the damage. If there's a chance you could have, your claim will likely not be covered under your homeowners policy. If you're worried about the potential water damage from floods, don't take the risk and purchase flood insurance.
If you'd like to become a full-fledged homeowner insurance expert (because, bragging rights), check out these guides to find out how much homeowners insurance you really need and how much homeowners insurance costs.
Which states currently offer homeowners insurance?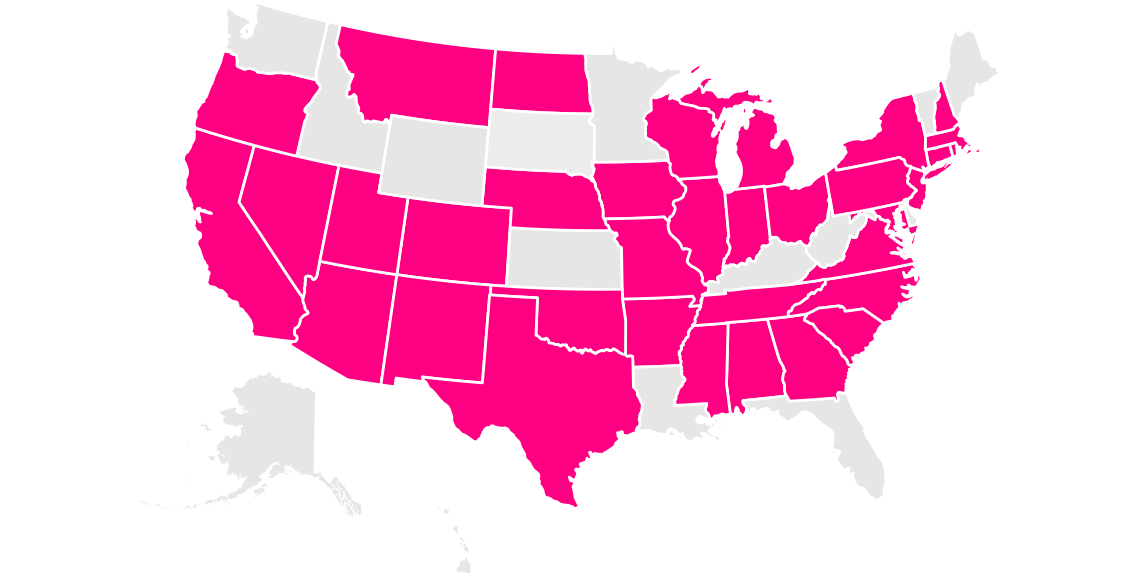 Arizona, California, Colorado, Connecticut, Georgia, Illinois, Indiana, Iowa, Maryland, Massachusetts, Michigan, Missouri, Nevada, New Jersey, New York, Ohio, Oklahoma, Oregon, Pennsylvania, Tennessee, Texas, Virginia, Washington, D.C. (not a state…yet), and Wisconsin.