HO5 Policy
An HO5 policy is a type of premium insurance policy that provides broader protection and higher coverage limits than your typical homeowners policy.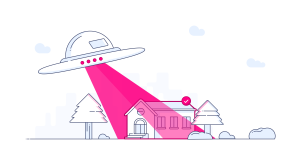 What is an HO5 homeowners policy?
An HO5 policy is like the Rolls Royce of insurance policies. It takes your basic homeowners insurance coverage and gives it a ton of extra perks.
There are many benefits to this type of policy but three stand out in particular:
Losses and damages are repaid on a replacement cost basis
There are expanded limits for losses and damages to valuable items like jewelry, electronics, or even silverware
Your stuff is covered on an open perils (rather than a named perils) basis, meaning as long as whatever damage/loss isn't explicitly excluded in your policy, you'll be covered
HO3 vs HO5
An HO3 policy is insurance lingo for a basic homeowners insurance policy.
HO3 and HO5 policies are pretty similar in their overall structure, but as previously mentioned, HO5 policies are a bit more comprehensive when it comes to covering your stuff.
One of the main differentiating factors in HO5 policies is something called open perils coverage for personal property (i.e. your stuff is covered, unless it's specifically excluded from the policy). In plain English, that means: your stuff is covered, unless it's specifically excluded, and it's up to your insurance company to figure it all out.
Now, let's break it down:
Dwelling coverage (coverage for your house, condo, etc.)
HO3
Open Perils
HO5
Open Perils
Personal property coverage (coverage for your stuff)
HO3
Named Perils
HO5
Open Perils
Claims process
HO3
Submit a claim for losses or damages with evidence it was caused by a named peril
HO5
Submit a claim for losses or damages and it'll automatically be reimbursed unless it's specifically excluded
How you'll be reimbursed if you file a claim
Scheduled personal property
HO3
Extra coverage for valuable stuff is added using an endorsement
HO5
Extra coverage for valuable stuff is already built in
Who it's for
HO3
Available to all home types (it's at the insurance company's discretion whether to accept your application for insurance)
HO5
Available to newer homes in areas with a low risk of natural disasters, crime, and other bad things that could cause losses or damages
Should I get an HO3 policy or an HO5?
If you have a newer home in a relatively low-risk area with a high value relative to the rest of your state, it would be a good idea to ask your insurer about an HO5 policy. If it's in the same price ballpark as an HO3 policy, it's definitely worth the investment. Otherwise, your basic HO3 homeowners policy should do the trick.
Just make sure to double check your limits of liability and coverage specifics, and know that you can always add on stuff like extra coverage for personal property and replacement cost coverage through endorsements!