California Pet Insurance Guide
Your West Coast pet deserves the best.
Ah, California! Miles of gorgeous coastline, cosmopolitan cities, rolling mountains, technological innovation, and wine. Lots of wine. While your pet can't enjoy everything that California has to offer (alcohol is a big no-no), the Golden State has so much for your four-legged companion to enjoy: dog beaches, world-class pet pampering, and gourmet chow fit for a Hollywood star.
But it's not all a walk in the (dog) park. The west coast is also home to some pretty scary natural dangers, from mountain lions to earthquakes and wildfires. We'll take you through the basics of protecting your best friend and getting them covered with the right pet insurance company so they can live a long and healthy life.
What is Pet Insurance for Dogs and Cats?
Pet insurance assists in covering the costs of your vet bills. You pay a premium each month to the insurance company, and in return, you can care for your canine or feline fur family members without having to worry about how much it will cost.
With Lemonade pet insurance, there are numerous ways to customize your policy with our coverage options:
To begin with, a base Lemonade pet health insurance policy will assist in covering the costs of medication, tests, and treatments if your cat or dog has an unexpected accident or illness.
A base policy is excellent for the unexpected things in your fur family's future. Still, Lemonade also offers preventative care packages, which are designed to keep your pet healthy and help cover expenses you're probably paying for anyway, such as check-ups and teeth cleanings. By adding this package to a Lemonade policy, you'll also get access to a live medical chat option and will get covered for all kinds of things—like your annual blood tests, vaccinations, wellness exam, and more. There may be some applicable exclusions.
Lemonade offers a Preventative, Preventative+, and a Puppy/Kitten Preventative package. Depending on your pet's age, this package covers things like spaying/neutering, vaccinations, microchipping, and flea and tick treatments.
You can also customize your Lemonade policy with a mix and match of optional add-ons like: physical therapy, vet visit fees, dental illness, behavioral conditions, and end-of-life and remembrance—to help take the bite out of pricey treatments, services, and trips to the vet.

Here's an example of how a Lemonade pet insurance policy works:
Buy a policy. You answer a few quick questions about your Bulldog, Dodger, and build your pet's policy with the help of our friendly AI chatbot. The monthly premium you pay is determined by a few factors, mostly things that you can customize, like your annual deductible, your co-insurance, and the annual limit on your plan. (If you want, you can take a deeper dive into how pet insurance works to help you build your perfect policy.) Pet insurance coverage with Lemonade can cost as little as $10/month.
Go to the vet. You rush Dodger to the vet after he broke his leg from going too hard at the dog park. The exam, x-ray, and cast cost you $1,000. Woof. But because you have pet insurance, you don't have to worry about the full amount. Get the scoop on what we cover here.
Get your money back. Dodger is safely on the mend and you get up to a $900 reimbursement back in your pocket from Lemonade!
It's worth noting that as your dog ages, they will require more veterinary care and treatments, which is why it pays to take out a pet insurance policy for your dog as early as possible. If you try to sign your 13-year-old dog up for insurance for the first time, they might be declined due to their age; either way, they're more likely to have pre-existing conditions that won't be covered by their insurer. But if you get your new puppy a Lemonade policy right away, you'll be able to continue renewing their policy as they age.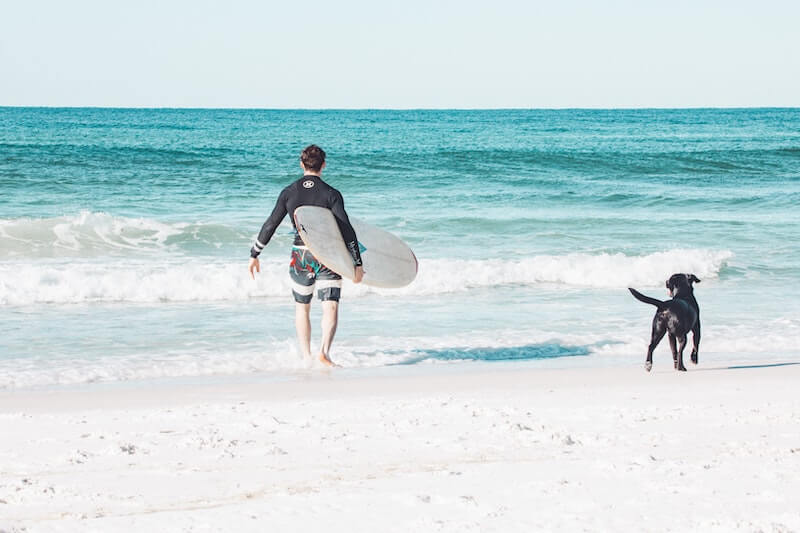 Keep your pet safe from California dangers
Dog beaches and fun hikes are great, but safety comes first. Prepare yourself and protect your four-legged bestie from these common dangers.
Mountain lions
Mountain lions, or cougars, are the largest wild cats native to North America, and can be found throughout California. Wherever you'll find deer, you'll also find mountain lions looking for their next meal.
The most foolproof way to protect your pets from mountain lions is to keep them indoors as much as possible, especially at night. This is when these giant cats typically hunt. Just like your housecat who is partial to running rampages at 3 a.m., these creatures are mostly nocturnal.
Keeping deer away will also keep mountain lions at bay. If you have plants and shrubs around your home, try to make sure they are less appealing for deer to snack on. And of course, sturdy fencing around your property will make it less likely for mountain lions or deer to wander onto your yard.
Earthquakes
There are about 100 earthquakes in California every day. Most are so small that most people don't even notice them. But every year, the Golden State gets around two or three earthquakes large enough to cause at least moderate damage to homes and other structures. When earthquakes strike, you only have a couple seconds to make a snap decision to keep you and your pet safe.
If you and your pet are inside when the ground begins to shake, don't try to restrain your pet. They will probably be pretty freaked out and will want to run towards a safe spot in your home. Trying to restrain them they might lead your pet to bite or scratch you.
If you're taking your dog for a walk when an earthquake comes, find an open area (without too many trees or powerlines) and try your best to hold onto the leash until the tremors pass. If your dog or cat is in a pet carrier or crate during an earthquake, keep them closed safely inside until it's over.
Fun fact: Did you know that since the 4th century, animals have been known to predict earthquakes–even days in advance? An animal's stressed, anxious, or pacing activity before an earthquake is called a seismic escape response, and is likely caused by their ability to sense the shifting of rock below the Earth's surface, which is totally imperceptible to humans. Our pets rule.
Wildfires
There are thousands of wildfires reported in California every year. These fires have the power to devastate and destroy the homes and habitats of countless humans and animals. There are a few ways you can help keep your pet safe if wildfires come a little too close to home:
Exchange an extra set of keys with a neighbor. This way, if one of you isn't home when there's an evacuation notice, you can easily get into each other's homes and bring your pets to safety.
Pack an emergency pet bag for your car. This should include a few days' worth of your pet's food and medication as well as eye wash, burn ointment, and some pet booties or socks.
Practice evacuating. Evacuating your home will be stressful for your pet, which is why some test runs can give you some peace of mind if the time ever comes that you need to make an emergency evacuation.
Pay it forward. If there are wildfires in your area, various wildlife will probably be running through your property to get to safety. Leave large bowls of water outside of your yard so tired and thirsty animals can hydrate.
Toxic plants
There are over 6,300 plants native to California, making it the state with the richest plant diversity in the country. Keep your eyes peeled for these local plants that could land your pet in the emergency vet:
| Plant name | Toxic to dogs | Toxic to cats |
| --- | --- | --- |
| Lillies | | √ |
| Cabbage tree | √ | |
| Corn plant | √ | √ |
| Dracaena | √ | √ |
| Grapes | √ | √ |
| Macadamia nuts | √ | √ |
The inside scoop on California pets
After preparing ourselves for wildfires, mountain lions, and poisonous plants, let's lighten things up a bit, shall we? Explore the top pet trends and insider attractions to keep your four-legged bestie on the up-and-up.
Lemonade pet insurance trends
We took a look at data from our Lemonade pet insurance policyholders in California to see what's trending:
Most popular pet name: Luna (for both dogs and cats!)
Lemonade has the most pet policyholders in: Los Angeles, San Francisco, San Diego, San Jose, and Oakland
Our customers' fav dog breeds: Goldendoodle, Golden Retriever, Maltipoo
Looking to adopt a pet? Here's where Californians go!
Pet pampering
A survey of the world's top pet destinations showed that the Golden State has over 1,500 dog salons and over 3,000 kennels–the highest of any state.
Which city wears the crown? Long Beach. This southern coastal city is a pet paradise. Long Beach has nearly 1,000 dog training centers, 500 kennels, and 260 grooming salons, making it a top destination for pet parents.
Looking to truly spoil your pooch? D Pet Hotels offers a luxury boarding experience for your dog. They also offer daycare, grooming, training, and a chauffeur service to pick-up or drop-off your dog in a Ferrari, Lamborghini, or Rolls Royce.
And hey, if you can spoil your pup with a $200/night hotel stay, maybe throw some Milk-Bones to a west coast pet charity like The California Animal Welfare Association.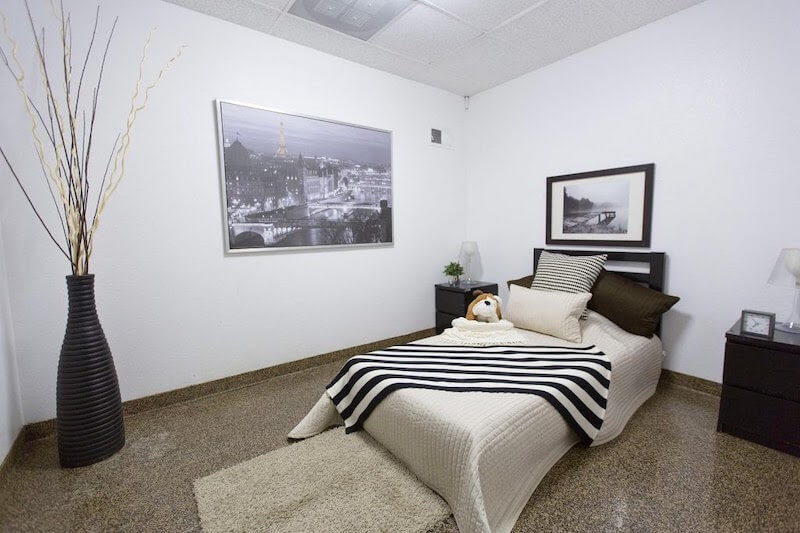 Dog parks
Let your pup run wild and free in nature's majesty at these world famous dog parks:
Rosie's Dog Beach: The only off-leash dog beach in L.A. county
Fiesta Island: Right off the coast of San Diego, your dog is free to hike, swim, and hang leash-free anywhere in the park
Point Isabel: The nation's largest dog park, clocking in at 23 acres. There is a pup (and human) cafe on-site, as well as a dog wash, to rinse off your pup after a day of fun
Local treats
Spoil your pet and support these California businesses (And check out their online stores!):
Before we go…
For California pet owners, the possibilities are endless. This is the state that popularized putting tiny dogs in purses, after all. Californians treat their pets like their human children, keeping them in the middle of the action, and sometimes, even letting them strut their stuff on the red carpet.
We know you want what's best for your pet. If you're looking to boost your pet parent knowledge read up on Making Sense of Your Dog's Poop, Pet Vaccinations, and The Actual Cost of Pet Insurance. And hey, if you're ready to get your canine or feline's vet bills covered, go ahead and apply for Lemonade dog insurance or cat insurance.