Texas Pet Insurance Guide
Cover your critters and get your vet bills paid for.
Texas has something for every pet parent. You can find bustling cities like Austin that offer sprawling dog parks, decadent homemade pet treats, and plenty of butts to sniff. You can also find quiet rural towns like Gruene or Marfa, where a weary feline can cozy up to her daddy and watch the sunset, purring and content.
It doesn't matter if you're a Texas native or one of the millions of Americans who are just now calling Texas home, your fur fam will be welcomed here with open arms.
Whether you have a Texan pup or a Lone Star Cat, it's important to get them the best coverage with the right pet insurance company. We'll take you through the basics of Texas pet ownership, so you can keep your best friend (and your wallet) happy.
What is pet insurance?
Pet insurance assists in covering the costs of your vet bills. You pay a premium each month to the insurance company, and in return, you can care for your canine or feline fur family members without having to worry about how much it will cost.
With Lemonade pet insurance, there are numerous ways to customize your policy with our coverage options:
To begin with, a base Lemonade pet health insurance policy will assist in covering the costs of medication, tests, and treatments if your cat or dog has an unexpected accident or illness.
A base policy is excellent for the unexpected things in your fur family's future. Still, Lemonade also offers preventative care packages, which are designed to keep your pet healthy and help cover expenses you're probably paying for anyway, such as check-ups and teeth cleanings. By adding this package to a Lemonade policy, you'll also get access to a live medical chat option and will get covered for all kinds of things—like your annual blood tests, vaccinations, wellness exam, and more. There may be some applicable exclusions.
Lemonade offers a Preventative, Preventative+, and a Puppy/Kitten Preventative package. Depending on your pet's age, this package covers things like spaying/neutering, vaccinations, microchipping, and flea and tick treatments.
You can also customize your Lemonade policy with a mix and match of optional add-ons like: physical therapy, vet visit fees, dental illness, behavioral conditions, and end-of-life and remembrance—to help take the bite out of pricey treatments, services, and trips to the vet.

Here's an example of how a Lemonade pet insurance policy works:
Buy a policy. You answer a few quick questions about your German Shepherd, Austin, and build your pet's policy with the help of our friendly AI chatbot. The monthly premium you pay is determined by a few factors, mostly things that you can customize, like your annual deductible, your co-insurance, and the annual limit on your plan. (If you want, you can take a deeper dive into how pet insurance works to help you build your perfect policy.) Pet insurance coverage with Lemonade can cost as little as $10/month.
Go to the vet. You rush Austin to the vet after he broke his leg from going too hard at the dog park. The exam, x-ray, and cast cost you $1,000. Woof. But because you have pet insurance, you don't have to worry about the full amount. Get the scoop on what we cover here.
Get your money back. Austin is safely on the mend and you get up to a $900 reimbursement back in your pocket from Lemonade!
It's worth noting that as your dog ages, they will require more veterinary care and treatments, which is why it pays to take out a pet insurance policy for your dog as early as possible. If you try to sign your 13-year-old dog up for insurance for the first time, they might be declined due to their age; either way, they're more likely to have pre-existing conditions that won't be covered by insurance. But if you get your new puppy a Lemonade policy right away, you'll be able to continue renewing their policy as they age.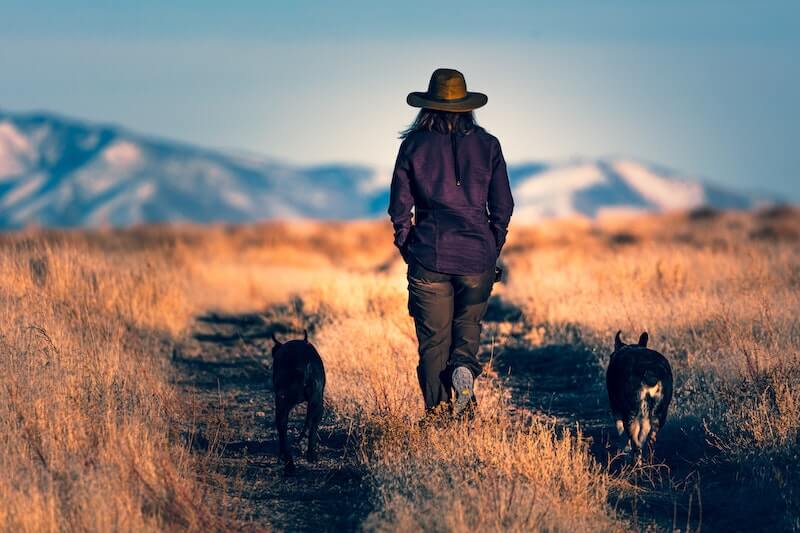 Protect your pet from Texas threats
If you're a Texan pet parent, you need to protect your pet from a whole lot more than fleas and ticks. Keep your pet out of harm's way by protecting your pet from these dangers:
Coyotes
Coyotes are common throughout Texas, and have adapted to living in rural, suburban, and urban areas. While coyotes are mostly afraid and skittish around humans, an unexpected interaction between a coyote and your pet could end in tragedy.
The most foolproof way to protect your cat from a coyote is to keep them indoors. If your feline has a taste for fresh air, you can try leash-training them (some patience required), or you can build them their very own outdoor catio so they can sun themselves safely.
Keep your dog safe from coyotes by avoiding going on walks at dusk or dawn, which is when coyotes tend to be the most active. When you do go on your walks, keep your dog on a leash at all times, and scoop and dispose of your dog's poop so coyotes don't latch onto your dog's scent. Secure your garbage cans to keep scavenging coyotes off your property. If you keep a food and water bowl outside for your pup, take them inside at night. You don't want coyotes to think of your backyard as a 24-hour diner. You can also buy this totally punk protective vest for your pooch. Safe and fashionable!
For additional peace of mind, you might want to invest in some fencing around your backyard, which will make it harder for unwanted guests to wander onto your property.
Snakes
Texas is home to around different 75 types of snakes, and four types of venomous snakes—the copperhead, coral snake, rattlesnake, and the cottonmouth—who can all present a real danger to your pet. Snakes are likely to bite your pet in the face, mouth, or legs if provoked. If your pet is bitten by a snake of any kind, be sure to rush them to the vet immediately, so they can give your pet anti-venom if necessary.
If you spot a snake in your backyard, call your local animal control to safely remove your slithering intruder.
Kissing bugs
Kissing bugs are a blood-sucking insect common in the southern part of the United States. Kissing bugs are especially dangerous because they carry Chagas disease, which can lead to heart problems in both humans and pets. When it comes to a hot meal, kissing bugs don't care if it's coming from a human or an animal.
To keep kissing bugs at bay, move any piles of leaves, firewood, or rocks off your property. Kissing bugs are nocturnal, so try your best to keep your pets indoors once the sun goes down. Wash your pet's beds regularly and check your pets for bites. If you see a cluster of swollen bumps on your pet's body, they may have been bitten by a kissing bug, and it might be time to take them to the vet.
Toxic plants
These plants might be beautiful, but if eaten, these common plants can be toxic to your pets:
| Plant name | Toxic to dogs | Toxic to cats |
| --- | --- | --- |
| Sago Palm | √ | √ |
| Lillies | | √ |
| Wild mushrooms | √ | √ |
| Oleander | √ | √ |
| Mountain Laurel | √ | √ |
| Yew | √ | √ |
If you suspect your pet has accidentally eaten a toxic plant, take them to a licensed veterinarian immediately.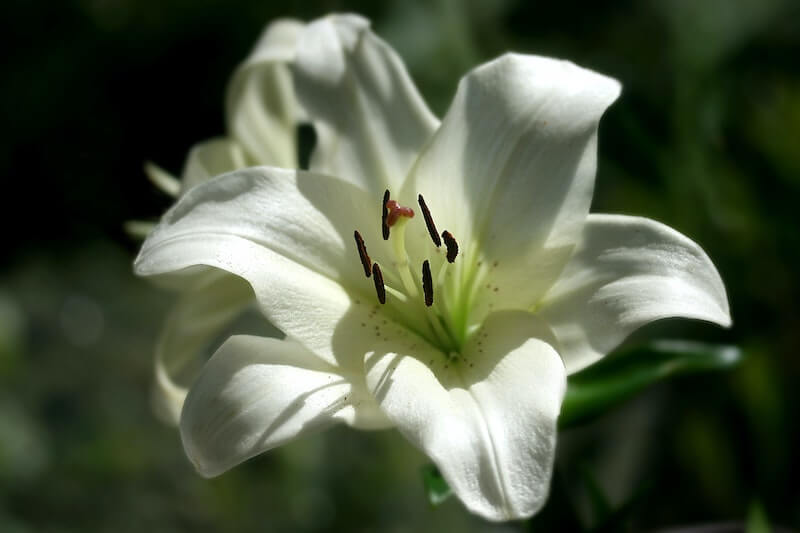 The 411 on Texas pets
After going through all that scary stuff, let's lighten things up a bit, shall we?
Texas will forever go down in history as the only state with a Bar-certified cat lawyer, but besides that, there are plenty of reasons why the Lone Star State is a special place to be a pet parent.
Lemonade pet insurance trends
We took a look at our Lemonade pet insurance data to see what's popular for Texas pets:
Most popular pet cities: Austin, Houston, Dallas, San Antonio, Fort Worth
Most popular dog breeds: Mutt, Goldendoodle, Golden Retriever
Most popular pet name: Luna (for both dogs and cats!)
State Dog
You've probably heard of state flags, state birds, and state flowers—but did you know that some states have their very own dog breed? In Texas it's the Blue Lacy, a gorgeous pupper bred to perfection in the Lone Star State. The Blue Lacy was developed in the mid 19th century using a mix of greyhound, scent hound, and coyote (!) stock. They are natural-born herders and can keep anything from a chicken to a Texas longhorn in line. We also think they're pretty dang cute.
Pet attractions
Indulge, spoil, and enjoy all that Texas has to offer at these pet destinations:
Before we ride off into the sunset…
Whether you and your four-legged friend live in Houston, San Antonio, Dallas, Austin, or anywhere in between, Texas pet owners go above and beyond for their pets.
A recent study revealed that nearly 24% of Texas couples said they'd rather be parents to pets than babies—sorry, kiddos—and that on average, these pet parents would take four days off of work to care for an ailing pet. These people just don't mess around. And hey, if you're a pet owner—consider getting your feline or canine pal hooked up with Lemonade's dog insurance or cat insurance. Get a quote in seconds, and get your furry friend covered.
---
BTW, we've started offering car insurance in Texas! Woohoo! Learn more about our brand-new, earth-loving coverage here.