Texas Homeowners Insurance Guide
Get covered in the Lone Star State.
Texas is a leading destination for students, young professionals, and families looking to build a dynamic and exciting future—whether you're looking for big city action or small town charm.
Whether you're a genuine Texas rose, or you're just setting down roots in Texas soil, we'll take you through some tips and tricks of Lone Star living. We'll also give you an overview of the basics (and beyond) of Lemonade homeowners insurance, so you can get the coverage you need.
Here's what we'll be covering:
What does Texas home insurance cover?
As the largest state in the continental United States, Texas' climate varies pretty significantly depending on where you live. Basically, anywhere in Texas east of Interstate 35 is considered to have a subtropical climate. West of Interstate 35, however, the climate is more arid desert.
Texas homeowners need to prepare for natural risks, such as severe storms, hurricanes, floods, tornadoes, and the power outages that may happen as a result of any of those. It's worth noting that while no insurance policy can cover you from every possible thing in the universe, the right homeowners policy can keep you financially afloat through a host of common situations.
You might know that a home insurance policy is a good (and necessary) idea, but you might not have a handle on all the moving parts. We've got a very extensive, plain English guide here, so feel free to take a deep dive into the specifics—but for now, we'll break down the basic policy features for you here, so you can get a grasp on the general things a policy covers.
Dwelling
'Dwelling coverage' helps pay for damages to the structure of your home. So, if your pipes burst next winter and damage your walls, or a windstorm blows over a tree and damages your home, you're covered.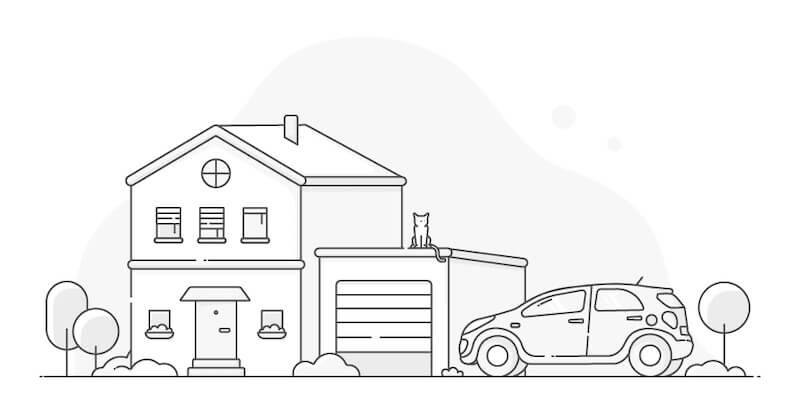 Other Structures
If one of the dangers mentioned above causes damage to your driveway, fence, shed, or other structures on your property, your homeowners insurance has you covered.
Loss of Use
If you can't live in your home due to covered damages, your 'loss of use' home insurance coverage can help pay for a temporary place to stay and basic living expenses above what you'd normally pay such as food, laundry, parking, etc.
Personal Property
Personal property coverage protects your stuff both inside and outside your home. So, if your couch is ruined due to a burst pipe or your laptop is swiped at a coffee shop, homeowners insurance has your back. With Lemonade, if your insurance claim is approved, you'll receive the replacement cost of your personal belongings back in your pocket.
Liability coverage
If your neighbor slips and falls on an ice sheet on your driveway, you could be held liable. If someone is injured on your property, or anyone on your policy causes damage to someone else's property or stuff, your insurance company should have you covered with liability protection.
Medical protection
If your neighbor needs to go to the hospital because of that slip and fall, your coverage will kick in to cover the medical payments. Home insurance covers you if a guest gets injured at your place, or if you accidentally cause injury to someone outside your home.
How much are home insurance costs in Texas?
There's no standard policy price when it comes to homeowners insurance for residents of Texas. A 60-year-old in a Dallas mansion will pay a different monthly premium than a graduate student and her family living in an Austin townhouse.
Everything is bigger in Texas, including homeowners insurance premiums. The average annual cost of homeowners insurance in Texas is $2,554. To put that in perspective, the national average annual premium for homeowners insurance is $1,680.
Why do homeowners insurance premiums tend to be higher in Texas?
Well, Texas has the highest number of tornadoes annually, clocking in at just over 130 a year. This is in addition to other destructive forces like sinkholes, hurricanes, wildfires, and even the unexpected freeze. Basically, policyholders in Texas are at a high risk of filing claims. Insurance companies take all of these factors into account when underwriting Texas insurance policies.
Just remember, when it comes to getting the homeowners coverage you need, the peace of mind you'll have knowing you have the coverage you need is pretty much priceless.
The exact amount you'll pay on homeowners insurance will depend on your property, your insurer, your coverage limits, and your deductible.
What are the different types of homeowners insurance?
Lemonade offers two types of homeowners insurance policies: one for single-family homes, (called HO3 in insurance-speak), and one for condo insurance (HO6). There are minor differences between the two, and you'll choose the right policy depending on the type of home you're looking to insure. A key difference is that homeowners own and are responsible for everything on their property—the house itself, the garage, fence, etc.—whereas condo owners with HO6 policies are only responsible for the outermost walls of their unit, inward.
Want to lock in a Lemonade homeowners insurance quote? Our 100% digital application takes just a few minutes (and it's fun, too!).
Best places to buy a home in Texas
Texas is experiencing a bit of a renaissance. Many industries are booming in the Lone Star State, from construction to real estate, tech, and entertainment. Expanding job markets and affordable housing make Texas towns the place to become a homeowner.
Houston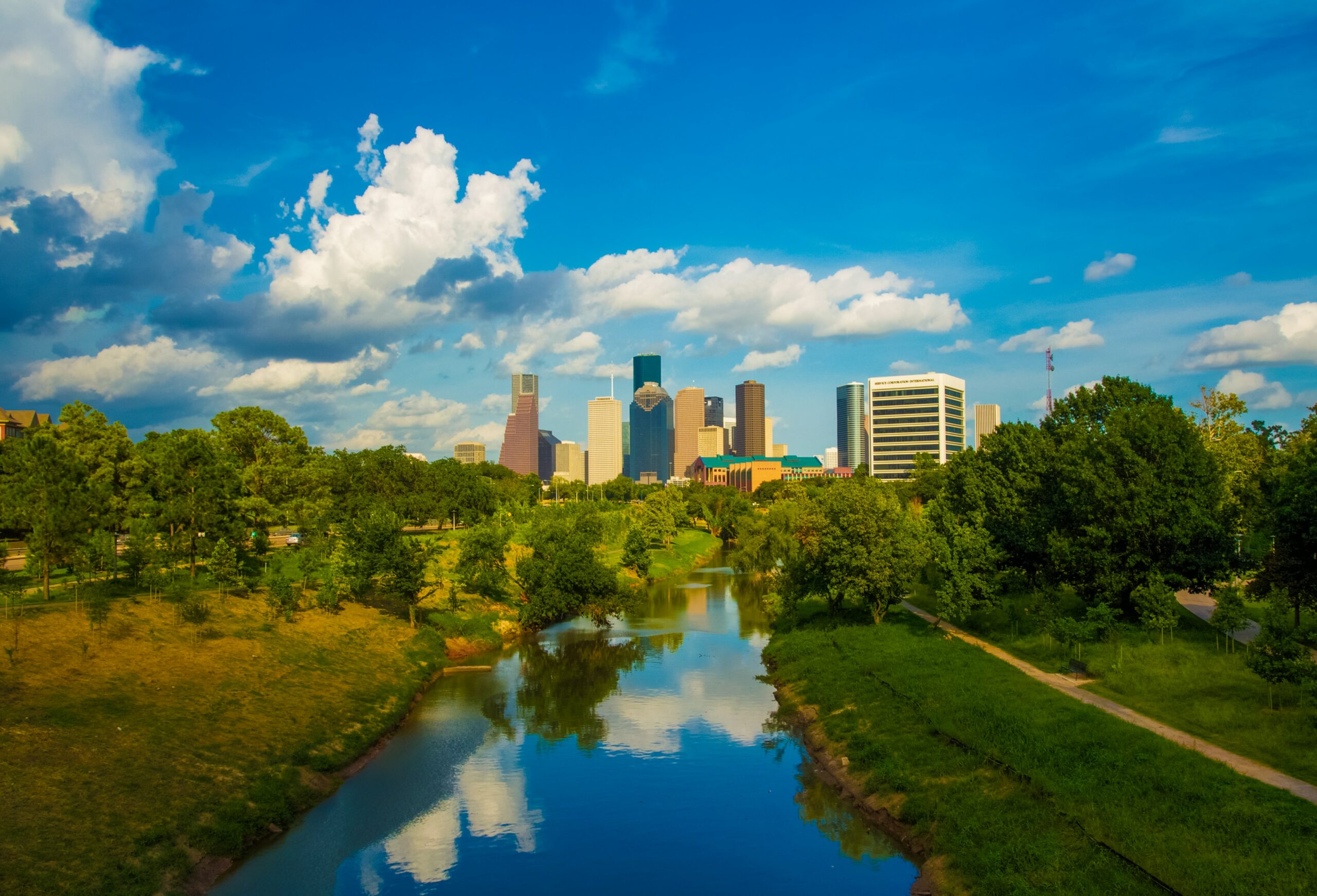 Let's start off big. Houston is Texas' largest metropolitan area, with 2.3 million residents spread out over 637 square miles. When looking for a home in this southeastern Texas town, think inside or outside "the loop." The Houston city center is enclosed by Interstate 61 in a loop, giving the city its own urban oasis. Inside the loop, you can enjoy the advantages of city life: restaurants, bars, live entertainment, and museums. Outside of the loop, there's a much more suburban feel.
According to Zillow, the average home value in Houston is around $272,000.
Learn more about homeowners insurance in Houston.
Dallas
Often lumped together with Fort Worth, these two northeastern towns combined are the most populous metropolitan area in the Southern United States. This area is home to ten Fortune 500 companies, including AT&T, Exxon Mobil, and American Airlines.
Affordable housing, a booming job market, and a low cost of living means that home ownership is an attainable dream in Dallas, which has a nearly 65% homeownership rate.
According to Zillow, the average home value in Dallas is around $337,000.
Learn more about homeowners insurance in Dallas.
San Antonio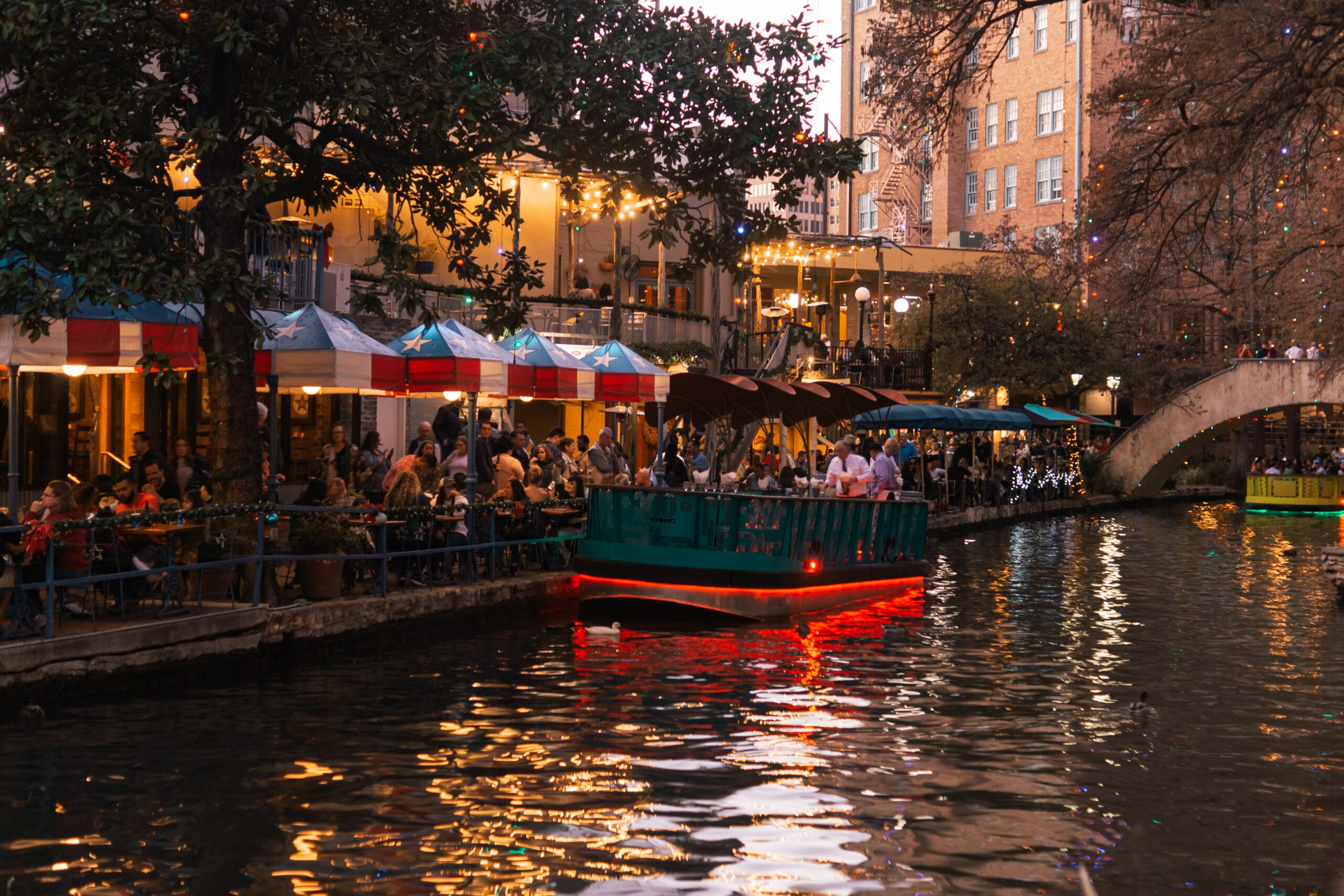 Straddling the line between south and central Texas, the Alamo City is one of Texas' best kept secrets. Historical legacy, nature, football, and breakfast tacos—what more could you possibly ask for? San Antonio is home to a growing job market, especially in health care and social assistance (there are15 VA hospitals within 50 miles of the city limits), retail, and accomodation and food services.
According to Zillow, the average home value in San Antonio is around $301,000.
Learn more about homeowners insurance in San Antonio.
Austin
A vibrantly diverse city with a world-class music scene, Austin is proudly weird, delicious, fun, and open for business. Home to the South by Southwest music festival and offices of multiple Fortune 500 companies like: 3M, Apple, and Facebook. Austin's bustling tech scene has earned it its nickname of "Silicon Hills."
Texas' capitol city is also home to several major universities, including the University of Texas, St. Edwards University, and Huston Tillutson University, giving the city its college town vibes.
The secret is out on Austin's awesomeness, though. According to Zillow, home values in Austin have surged to an average hovering around $661,000.
Learn more about Austin homeowners insurance.
Texas real estate agents to follow on Instagram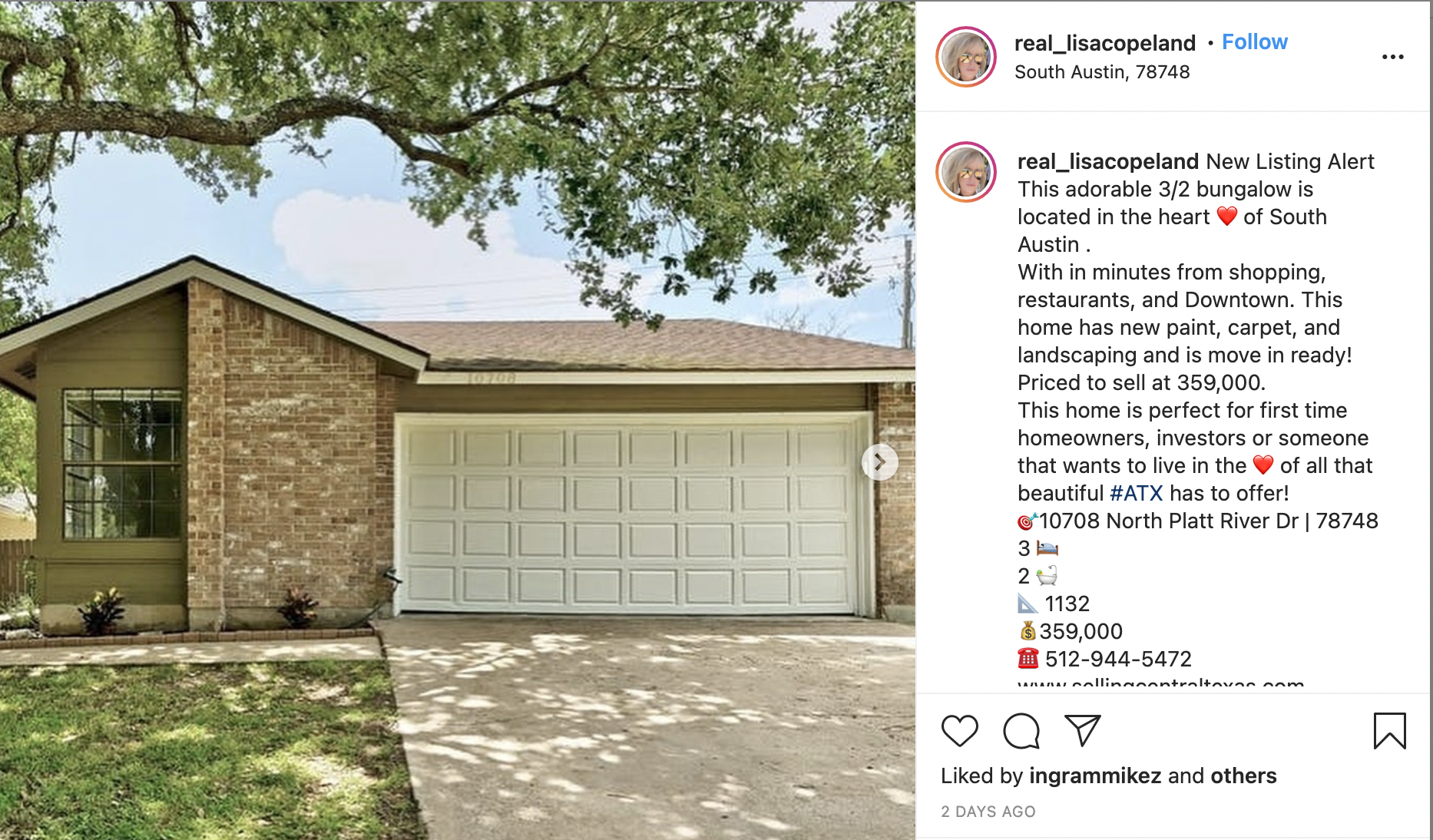 Lisa Copeland is a real estate agent and mortgage broker working in Central Texas. She's a tireless force who can help homeowners through every part of the homebuying process. Real_lisacopeland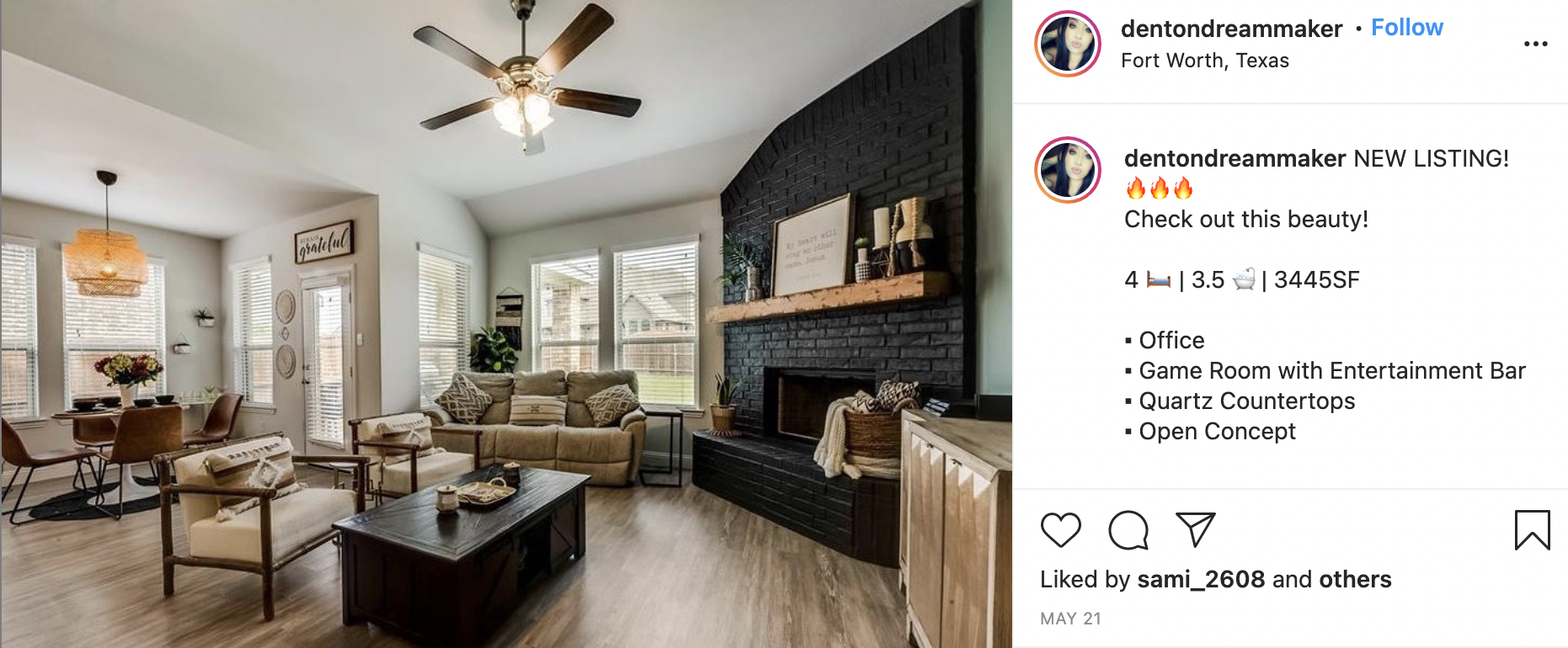 Claire Jimenez is a real estate agent in the Dallas Fort Worth area whose listings run the gamut from charming old school homes to new builds with lots of space. Dentondreammaker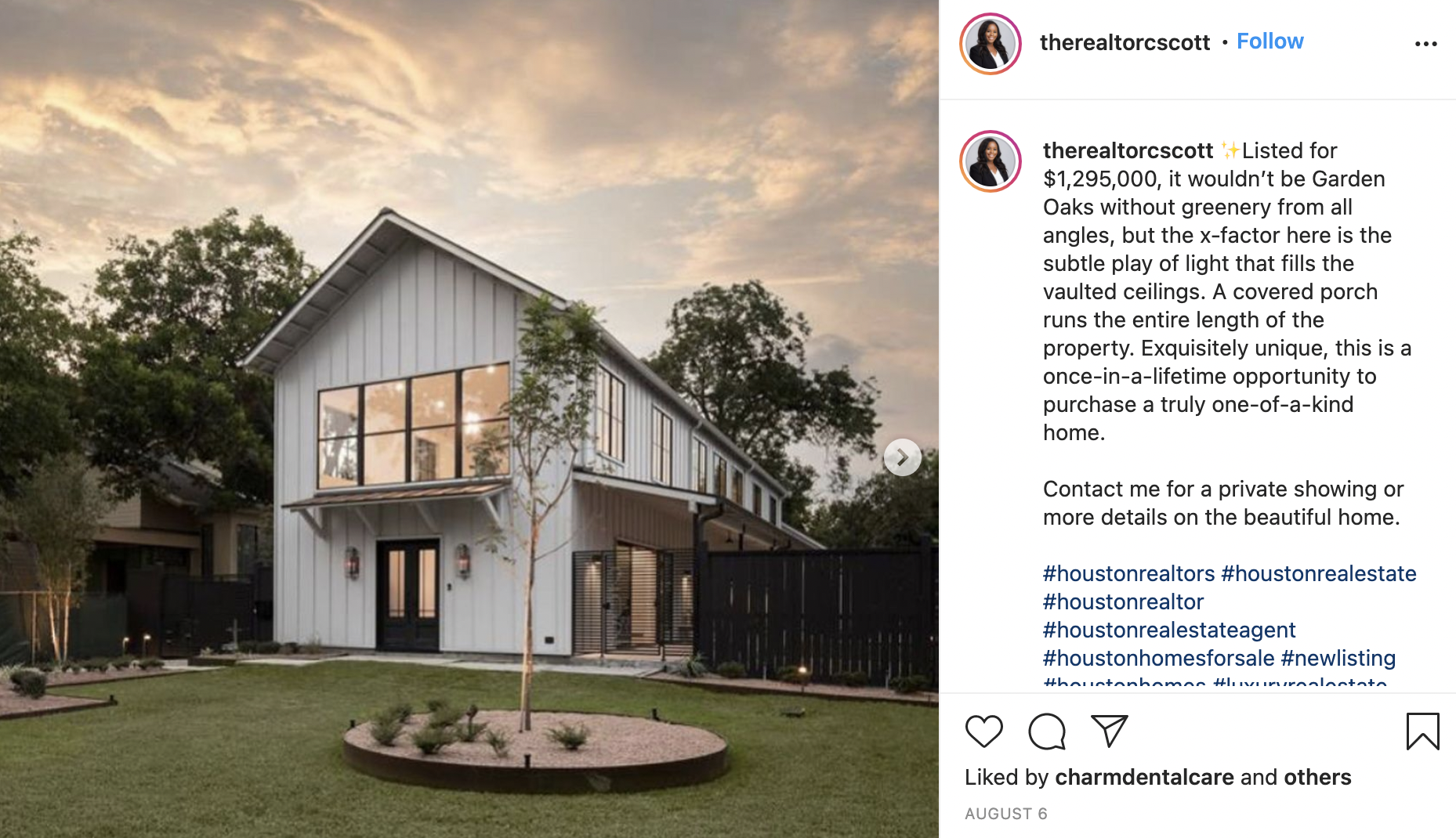 Cyrenian Scott is a Houston- and Dallas-based real estate agent with a focus on luxury properties. Her listings infuse Texas charm with tons of high-end star power. Therealtorcscott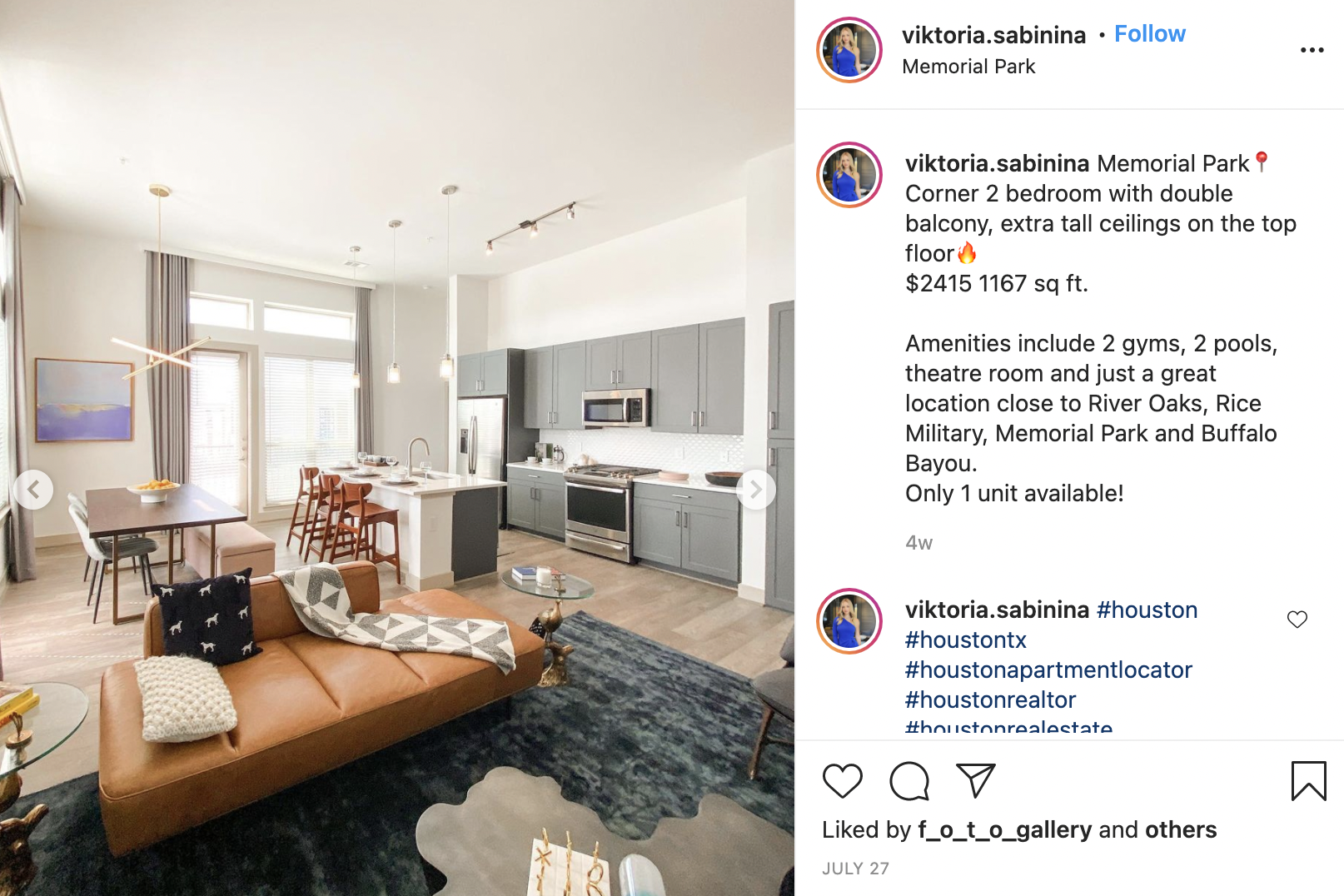 Viktoria Sabinina will hook you up with an apartment in Houston and get you in the middle of the action in style. She offers a personalized list of apartments for prospective buyers, so you can hit the ground running on your search. Viktoria.sabinina
Random facts that make Texas great
Dr. Pepper was invented in Texas
In 1885, pharmacist Charles Alderton invented Dr. Pepper in Waco, Texas. Considered the nation's oldest soft drink, this enigmatic beverage arrived on the scene just a year before Coca-Cola.
The recipe for Dr. Pepper is still a closely guarded secret. Two halves of the recipe are still kept in two safety deposit boxes in two different Dallas banks.
Texas is pretty batty
Outside of San Antonio, at Bracken Cave resides the largest colony of bats in the world. The colony has over 20 million Mexican free-tailed bats, making it one of the largest concentrations of mammals on Earth. Bracken Cave is a conservation site that welcomes visitors to take in this extraordinary natural site.
San Antonio is the birthplace of Tex-Mex cuisine
Foods with a blend of distinctly southern American and Mexican flavors are what we now affectionately call "Tex-Mex" today. In 1880, a group of women started selling chili con carne from a stand in the main city square in San Antonio; their reputation quickly spread across the country, and the dish became a staple in households across the nation. Tex-Mex cuisine was born, with its now omnipresent fajitas, nachos, and refried beans.
Visit a ranch larger than Rhode Island
King Ranch is located in southern Texas, between Corpus Christi and Brownsville, sprawling over 825,000 acres (~1,300 miles) of land. The ranch is home to 200 horses and 35,000 heads of cattle, and is open to the public. The 160-year-old ranch even has its own museum.
Art in the desert
Minimalist sculptor Donald Judd had a tremendous loft in New York's Soho neighborhood, but in many ways his heart was in Texas. The artist set up shop in the sleepy town of Marfa, which has since become a pilgrimage site for fans who don't mind a bit of a commute. In addition to taking in Judd's imposing, elegant works in-situ, you can now lay your head at a boutique hotel and satisfy your inner foodie.