Wisconsin Pet Insurance Guide
Get your cat or dog's vet bills paid for in the Badger State.
Wisconsin pet parents: Whether you've got a Maltese in Madison, or an Oriental Shorthair in Oshkosh, you've come to the right place. We'll take you through the hidden gems and insider tips on being a Wisconsin pet parent, and while we're at it, we'll go through the ins-and-outs of what pet insurance companies offer so you can keep your furry companion (and your wallet) covered.
What is pet insurance?
Pet insurance helps cover the costs of your vet bills. After enrollment, you pay a premium each month to the insurance company, and in return, you can care for your canine or feline fur fam without having to worry about how much it will cost.
With Lemonade pet insurance, there are numerous ways to customize your policy with our coverage options:
To begin with, a base Lemonade pet health insurance policy will assist in covering the costs of routine care as well as veterinary bills for checkups, medication, tests, and emergency care if your cat or dog has an unexpected accident or illness.
A base policy is excellent for the unexpected things in your fur fam's future. Still, Lemonade also offers preventative care packages, which are designed to keep your pet healthy and help cover expenses for pet needs you're probably paying for anyway. By adding this package to a Lemonade policy, you'll also get access to a live medical chat option and will get covered for all kinds of things—like your pet's annual blood tests, vaccinations, wellness exam fees, and more. There may be some applicable exclusions.
Lemonade offers a Preventative, Preventative+, and a Puppy/Kitten Preventative package. Depending on your pet's age, this package of pet insurance covers things like the cost to spay/neuter your pet, vaccinations, microchipping, and flea and tick treatments.
You can also customize your Lemonade policy with a mix and match of optional add-ons like: physical therapy, vet visit fees, dental illness, behavioral conditions, and end-of-life and remembrance—to help take the bite out of pricey treatments, services, and trips to the vet.

Here's an example of how a Lemonade pet insurance policy works:
Buy a policy. You answer a few quick questions about your German Shepherd, Bucky, and build your pet's policy with the help of our friendly AI chatbot. The monthly premium you pay is determined by various factors, primarily things that you can customize, like your annual deductible, co-insurance, coverage package, and the annual limit on your plan. (If you would like, you can take a deeper dive into how pet insurance works to help you create your perfect policy.) Even the best pet insurance coverage with Lemonade can cost as little as $10/month. Here's a handy breakdown of the whole (simple) process.
Go to the vet. You rush Bucky to the vet after he broke his leg from playing too rough at the dog park. The average cost of an exam, x-ray, and cast can set you back $1,000. Woof. But since you have pet insurance, you don't have to worry about the total amount. Find out what we cover here.
Get your money back. Bucky's broken bone is safely on the mend, and you get up to a $900 reimbursement back in your pocket from Lemonade!
It's worth noting that as pets age, they will require more veterinary care and treatments, which is why it pays to take out a pet insurance policy for your dog as early as possible. If you try to sign your 13-year-old dog up for insurance for the first time, they might be declined by some pet insurance providers due to their age; either way, they're more likely to have pre-existing conditions that won't be covered by insurance. But if you get your new puppy a Lemonade policy right away, you'll be able to continue renewing their policy as they age.
Apply now to get your free dog insurance or cat insurance quote.
Protect your pet from Wisconsin threats
Watch out for harmful snakes, spiders, and plants! If you're a Wisconsin pet parent, there are several local dangers in nature you'll want to be aware of so you can avoid an emergency trip to the vet.
Snakes
Twenty-one species of snakes can be found in Wisconsin, and two of them are venomous: the Eastern Massasauga rattlesnake and the Timber Rattlesnake.
Learning more about snakes is the first step in protecting your pets from snake bites. Snakes like to warm up on logs and rocks when the sun is shining. When you're out on a hike, be sure your dog is securely on a leash so you can quickly pull him back if there's a snake in sight. Be sure you have no piles of leaves or wood on your property, because snakes tend to use them to hide.
If a snake bites your pet, act quickly without trying to determine if the snake was venomous. Head straight to the vet. Do not kill the snake and bring it along to the vet – it's dangerous and the vet will be able to determine whether the bite is toxic without seeing the snake. Try to help your pet stay calm, and keep the area of the bite below heart level if you can.
If your dog or cat was bitten by a snake, treatment may include pain medication, IV fluids, antibiotics, and in more serious cases, antivenom.
Black widow and brown recluse spiders
All spiders have some venom, but only two types of spiders in Wisconsin are poisonous – the Northern Black Widow and the Brown Recluse. The female Black Widow is very poisonous and bites only if provoked. Brown Recluse spiders are nocturnal. They don't attack unless someone disturbs them.
Both Black Widows and Brown Recluses prefer places that are warm and dark, like a shed, attic, or garage. If your cat comes across a dangerous spider, she risks getting bitten several times, as cats often play with and paw their prey.
If you suspect your dog or cat was bitten by a Black Widow, head to the vet immediately. Symptoms to look out for include extreme pain, tremors, muscle stiffness, and paralysis. Black Widow bites can be fatal in pets.
Black Widow bites are treated with antivenom, muscle relaxants, pain medication, and intravenous fluids.
Brown Recluse bite symptoms include pain, blistering, swelling, and a bullseye pattern around the bite (which means the cells around the venom are dying). Brown Recluse bites can also be fatal in pets.
Treatments for Brown Recluse bites include the drug Lepsone, antibiotics, and a thorough cleaning with antiseptic.
Toxic plants
Most pet parents know that chocolate, onions, and tomatoes are toxic foods for four-legged friends. But what about toxic plants found in nature? When your four-legged friend spends time in the yard or goes on a walk, be aware of these toxic plants that can be found in Wisconsin. If you think your pet has ingested a toxic plant, bring them to a licensed veterinarian immediately. You can also call the ASPCA animal poison control phone number: (888)-426-4435.
| Type of plant | Toxic to dogs | Toxic to cats |
| --- | --- | --- |
| Buckeye | √ | √ |
| Philodendron | √ | √ |
| Day Lily | √ | √ |
| Azalea | √ | √ |
| English Ivy | √ | √ |
| Sago Palm | √ | √ |
| Black Locust | √ | √ |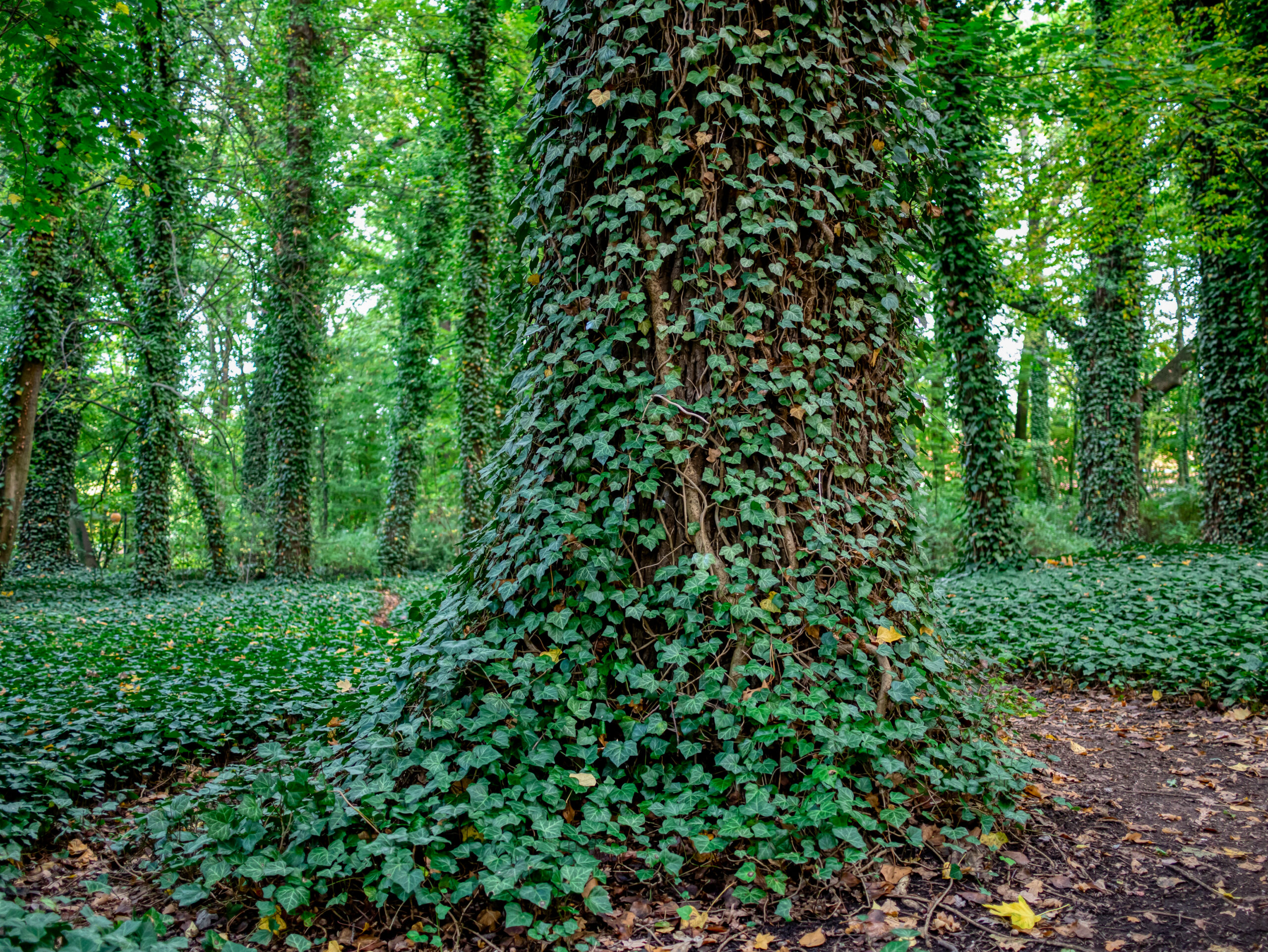 Top Wisconsin dog parks
Energetic pup? Let them run wild in one of Wisconsin's many off-leash dog parks. Just make sure your pup is up-to-date on their vaccinations and spayed or neutered before you let them cut loose.
Support Wisconsin-based pet businesses
Support small Wisconsin businesses while keeping your best friend totally pampered!
Skilos, A Family Pet Store. Milwaukee-based Skilos has everything you need for your cat, dog, or any other small animal, including food, toys, treats, and supplies. If they don't have something you want, they'll order it for you. The staff is extremely knowledgeable and helpful, which is great if you have any questions or concerns about your beloved pet. Skilos is Pet News Daily's top pick for the best pet stores in Milwaukee, and it's easy to understand why.
Pet Supplies Plus in Greenfield is a spacious, independently owned and operated store that offers convenient perks like curbside pickup and in-store wellness care treatments. They run adoption events and other pet happenings in the area. Be sure to visit their bakery to buy your pup some tasty baked treats!
Though it's named Nashville Pet Products, this store is in Oshkosh, Wisconsin, and it offers unparalleled service plus a huge range of products for your fur baby! They're a family-owned business with a holistic approach combined with warm hospitality.
End of the Leash has two locations in southeastern Wisconsin—Pewaukee and Mukwonago. Started by dog owners whose beloved pet had to undergo cancer treatment, the store sells a large variety of natural food, treats, toys, and pet products to keep Fido by your side for many happy and healthy years to come. Ask End of the Leash about their loyalty rewards program!
What's in the Bowl Pet Shop has two locations, one in Brookfield and one in New Berlin. Staffed by knowledgeable professionals, you'll find high-quality pet products and raw-baked treats from their own "barkery". What's in the Bowl has been featured in the media, and you can tune into their informative monthly podcast about pet nutrition, chronic conditions, dental care, and more.
Before we go…
Isn't being a pet parent just the best? The companionship, the kisses, the laughter! Pets really add so much to our lives. The love that Wisconsin pet parents have for their furry companions is real. In fact, 59% of Wisconsin residents are proud pet owners! Woof.
We love our pets, but sometimes those vet bills can take a real bite out of our wallets! That's why more and more pet parents nationwide opt for the peace of mind that dog health insurance or cat health insurance can offer. Learn more about how much pet insurance costs and find out whether or not pet insurance is worth it for you.