Wisconsin Homeowners Insurance Guide
Cover your home in the Dairy State.
Whether you live not far from Milwaukee or have a view of Lake Winnebago from your window, you deserve the best homeowners insurance coverage in Wisconsin.
Homeowners insurance would cover you financially if something happened to you, your property, or your stuff. Let's say someone breaks into your home while you're camping out for the weekend at the Chequamegon-Nicolet National Forest, or your friend twists their ankle after getting too excited while watching the Packers in your den. The right homeowners insurance policy could offer you financial protection if something unfortunate (or just plain inconvenient) were to happen.
What does Wisconsin home insurance cover?
Wisconsin has a lot going for it. Quality education, low taxes, friendly people, some of the best produce in the country, pretty low cost of living, great beer, fantastic food all make it clear why America's Dairyland is a great place to be. The state is full of awe-inspiring natural wonders including, stunning sea caves, towering waterfalls, a picturesque archipelago, gorgeous state parks, a chain of lakes, extraordinary cliffs, and majestic marshes.
However, there are also some natural risks along with the state's natural beauty. In Wisconsin, floods, tornadoes, thunderstorms with straight-line winds, wildfires, blizzards, and snowstorms are all unfortunate possibilities.
It's worth noting that while no insurance policy can cover you from every single potential mishap, the right homeowners policy can keep you financially afloat through a myriad of typical situations.
You might know that a home insurance policy is a good (and necessary) idea, but you might not have a grasp on all the moving parts. We've got a very extensive, plain English guide here, so feel free to dive deep into the specifics—but for now, we'll break down the basics for you here, so you can get a handle on what a policy covers in general.
Dwelling
'Dwelling coverage' helps pay for damages to the structure of your home. So, if your pipes burst next winter and damage your walls, or a windstorm blows over a tree and damages your home, you're covered.
Other Structures
If one of the dangers mentioned above causes damage to your driveway, fence shed, or other structures on your property, your homeowners insurance has you covered.
Loss of Use
If you can't live in your home due to covered damages, your' loss of use coverage can help pay for a temporary place to stay and basic living expenses such as food, laundry, parking, etc.
Personal Property
Personal property coverage protects your stuff both inside and outside your home. So, if your couch is ruined due to a burst pipe or your laptop is swiped at a coffee shop, homeowners insurance has your back. With Lemonade, if your insurance claim is approved, you'll receive the replacement cost of your personal belongings back in your pocket.
Liability coverage
If your neighbor slips and falls on an ice sheet on your driveway, you could be held liable. If someone is injured on your property or anyone on your policy causes damage to someone else's property or stuff, your insurance company should have you covered.
Medical Protection
If your neighbor needs to go to the hospital because of that slip and fall, your coverage will kick in to cover the medical expenses. Home insurance covers you if a guest gets injured at your place or if you accidentally cause injury to someone outside your home.
How much is home insurance in Wisconsin?
There isn't a standard policy price for homeowner's insurance for residents of Wisconsin. Of course, a Lake Geneva mansion will pay a different monthly premium than a college student who owns a two-bedroom home in Oshkosh.
According to Bankrate, Wisconsin residents can get a pretty good deal when it comes to homeowners insurance rates. In Wisconsin, the average cost of homeowners insurance is around $1,312 per year. In comparison, the national average for homeowners insurance is $1,477. How much your homeowners insurance costs depends on your coverage limits, your insurer, your property, and your deductible.
What are the different types of homeowners insurance?
Lemonade offers two types of homeowners insurance policies: one for single-family homes (called HO3 in insurance-speak) and one for condo insurance (HO6). There are minor differences between the two, and you'll choose the right policy depending on the type of home you're looking to insure. A key difference is that homeowners own and are responsible for everything on their property (home, garage, fence, etc.). Condo owners with HO6 policies are only responsible for the outermost walls of their unit, inward.
Some of the best places to buy a home in Wisconsin
Kohler
Kohler is a village in Sheboygan County that lies along the Sheboygan River. According to Niche.com, Kohler is the number one best place to purchase a home, the second-best place to raise a family, and the third best place to retire in Wisconsin. The town is highly rated for its quality public education, housing, nightlife, and low crime. There are charming homes and many family-friendly activities, such as Bookworm Gardens, and a wonderland book inspired botanical garden for all ages.
The village also boasts plenty of artistic and cultural spaces, such as the Waelderhaus museum, the Art Preserve of the John Michael Kohler Arts Center, The Kohler Design Center, and more.
The Village of Kohler is a garden/industrial community and one of the nation's first planned communities. The average value of a house in Kohler, according to Zillow, is $319,336.
Hobart
This Wisconsin village is 33 square miles of rolling wooded hills and family farms located in Brown County. According to Niche.com, Hobart is the second-best place to buy a house in Wisconsin. The village is family-friendly with plenty of parks, and no lack of restaurants and bars. There are plenty of green spaces and parks in Hobart and surrounding areas, such as Pamperin Park, Lost Dauphin Park, Sand Acres Park, and Ashwaubomay Memorial River Park. The village also has spacious golf courses, including Thornberry Creek at Oneida and the Brown County-Riverdale Golf Course. In this rural area, most people own their own homes.
Hobart is the fastest growing village in the municipality in Brown County, with a thriving business economy. Residents get to enjoy the best of both worlds: the conveniences of neighboring Green Bay with the peace and beauty of the rural lifestyle in Hobart Village. The average value of a house, according to Zillow, in Hobart is $362,012.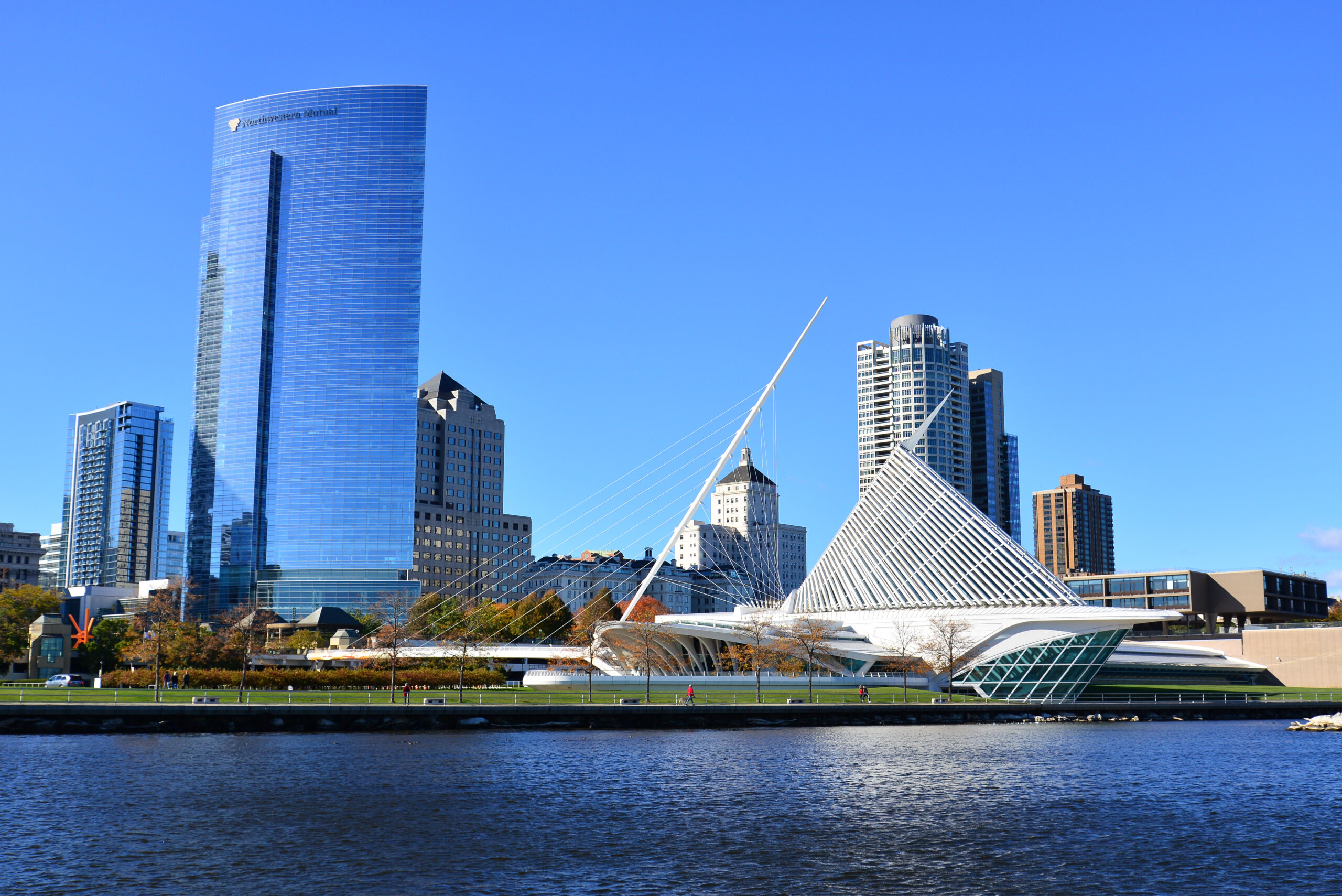 Powers Lake
This Kenosha County town encompasses its eponym, the scenic Powers Lake, with 451 acres of clear waters teeming with water life. According to Niche.com, Powers Lake is the third best place to buy a home in Wisconsin. Water is a way of life in this picturesque water town with favorite spots for boating and fishing. Powers Lake residents also benefit from economic and cultural diversity, arts and culture, and areas of historic interest. There are restaurants and bars, including The Rock Bar II and Sit N Bull, the oldest bar in Powers Lake with the best burgers in town. The area has parks, such as the beautiful Fox Park, perfect for picnics, fishing, canoeing, kayaking, hiking, golf, and more.
The surrounding area of Kenosha County is abundant in parks and lakes. The average value of a Powers Lake home, according to Zillow, is $299,537.
Cedarburg
According to Niche.com, Cedarburg is the number one best suburb and the fourth best place in Wisconsin to buy a house. Cedarburg is also the third-best suburb to raise a family in Wisconsin. The suburb ranks highly for housing, public education, and safety. There are hip cafes, pubs, restaurants, and clubs. Cedarburg is teeming with art, history, and culture, as displayed by the bountiful museums, such as the Cedarburg Art Museum, the Historic Cedarburg Wisconsin Wall Art, the 1849 Kuhefuss House Museum, the Cedarburg History Museum, and more.
The area boasts a beautiful landscape you can explore through the Covered Bridge Park or along the Ozaukee Interurban Trail, which is an over 30-mile trail that passes through Cedarburg and other towns. The typical value for a home in Cedarburg, according to Zillow, is $407,037.
Wisconsin Real estate brokers to follow on Instagram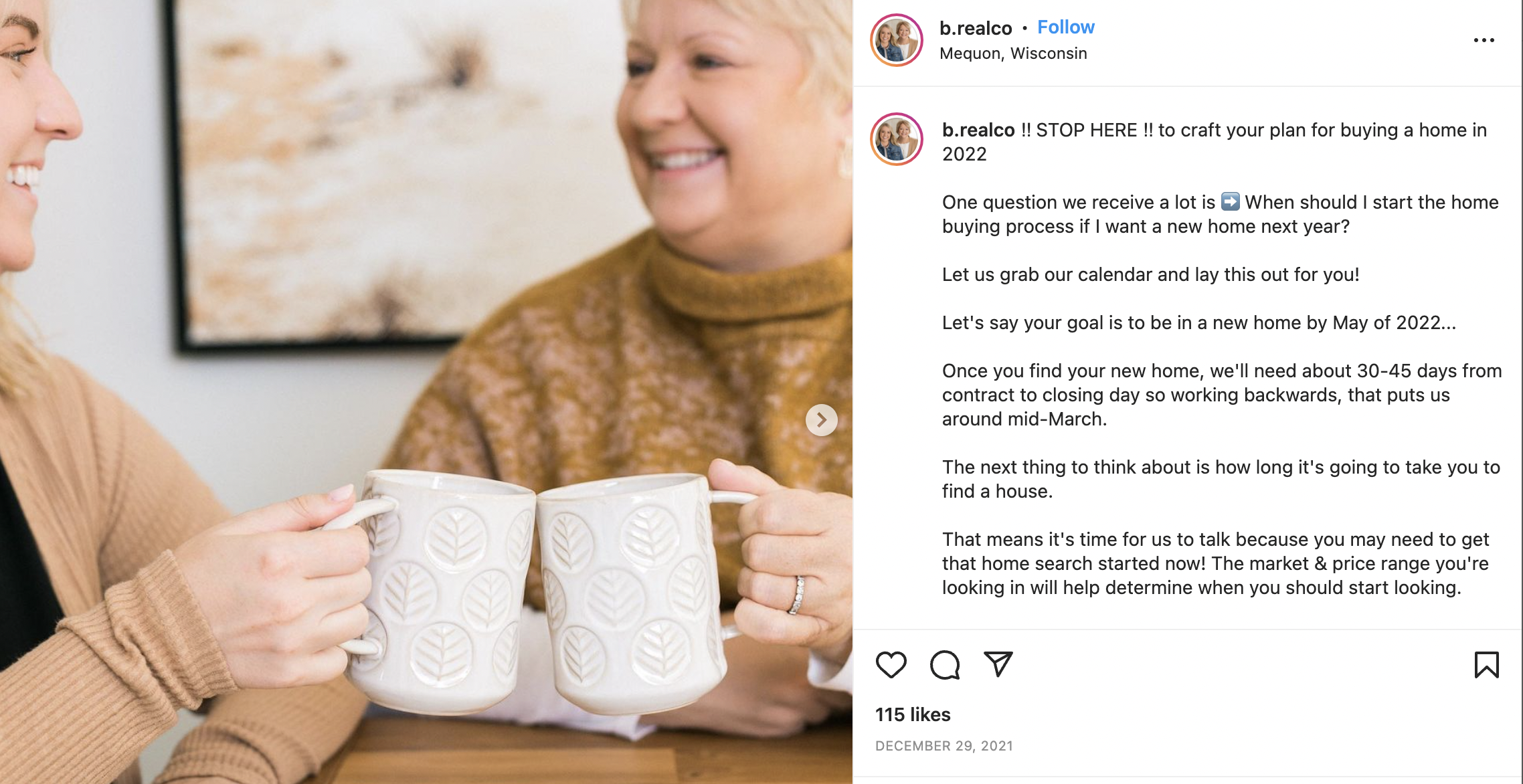 Fueled by thrillers and lattes, Aly & Holly are realtors who buy and sell in Milwaukee. This mother-daughter duo offers pep talks and tips for buyers and advice on increasing home value for sellers. Their IG is a fun place to meet new people, support local businesses, and share their love for real estate! b.realco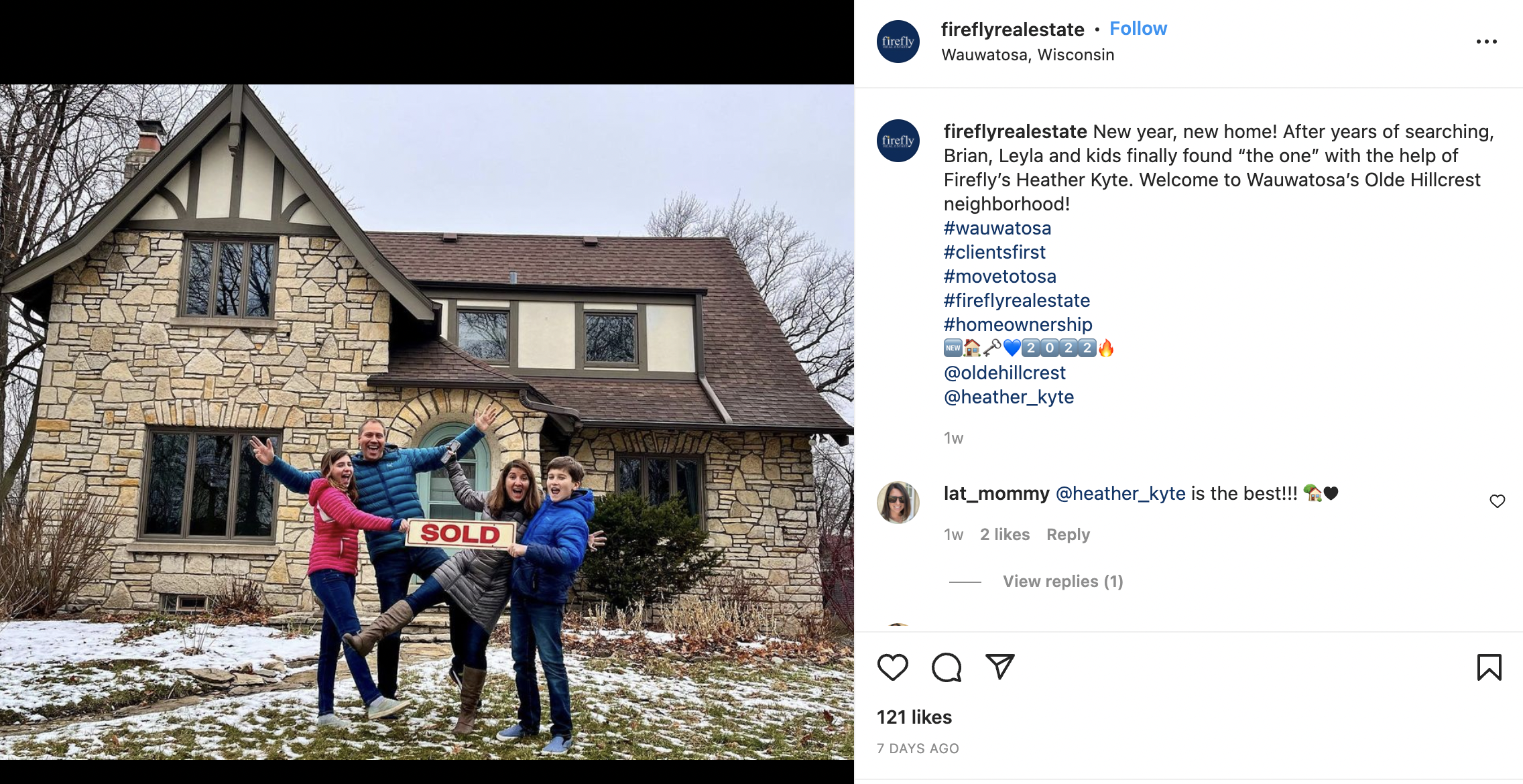 Firefly Real Estate is Wauwatosa's premier real estate brokerage! They put clients first, have proven results, and provide better value. Their listings include a spacious home in Olde Hillcrest, a beautiful Tudor in Ludington Commons, an Elm Grove condo, and a ranch home in Brookfield. fireflyrealestate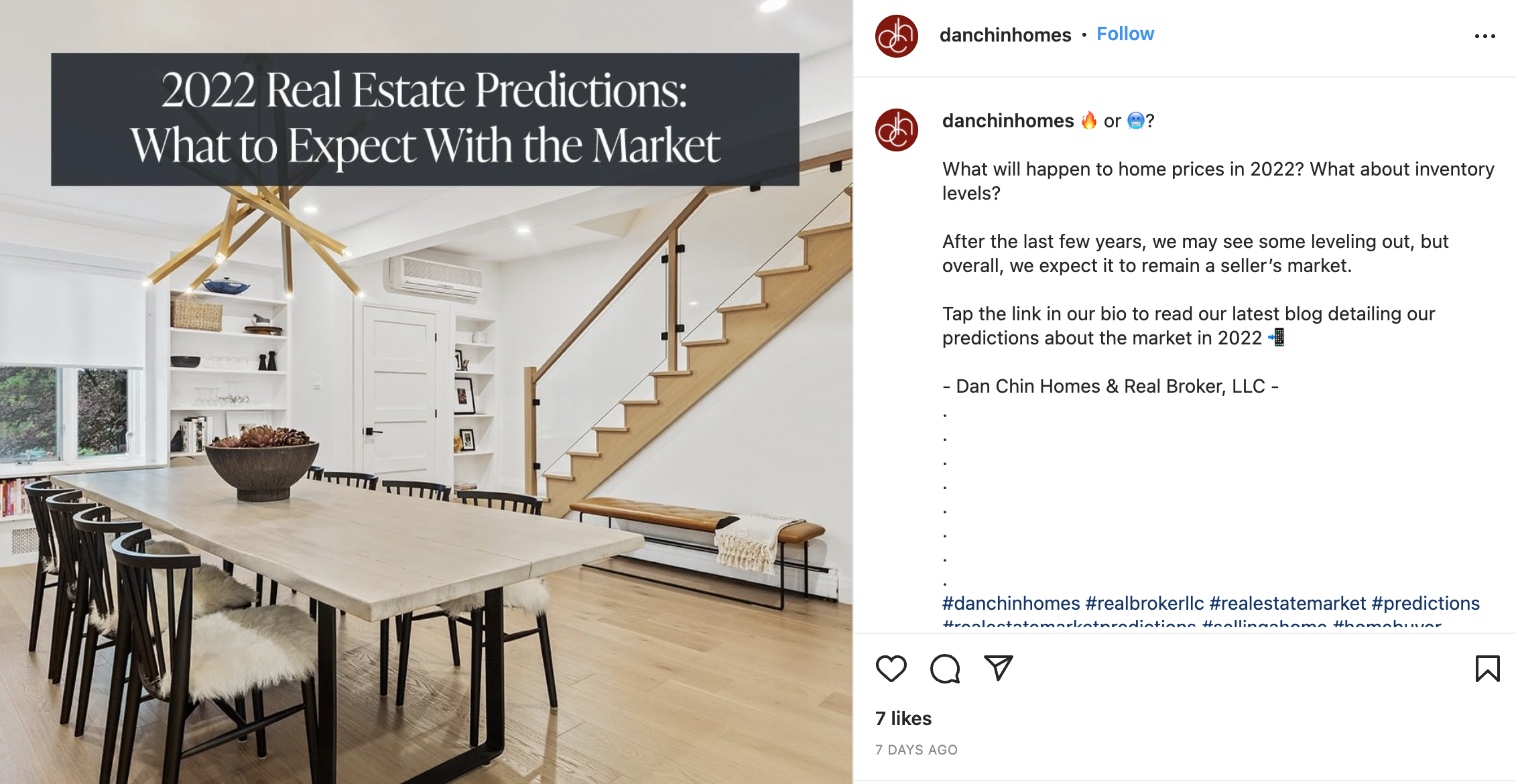 Serving the Madison area, Dan Chin Homes is a real estate team that has been nominated "Best of McFarland" for five consecutive years! Listings include homes with gorgeous green spaces and a pond, inviting ranch homes full of character, and the ideal condominium townhome. danchinhomes
Random facts that make Wisconsin Great
We all scream for ice cream!
If you love the ice cream sundae, you'll be pleased to know that it was created in Two Rivers, Wisconsin in 1881. Since then, Wisconsinites have proven their love by consuming 21 million gallons of ice cream annually! There is dairy from local farms mixed into the local frozen confections, so Wisconsin ice cream is as fresh and delicious as it gets.
Go with the flow
Most rivers in the northern hemisphere flow south, or southeast, to be more precise. However, a river's flow depends on the terrain and gravity, not the direction of the compass. Fox River is one of the few rivers in the United States that flows north.
"Haunted Wisconsin"
It has been claimed that based on the ghost stories that have been told in the state, Wisconsin has "more ghosts per square mile than any other state" in the country! There is even a book called Haunted Wisconsin that details the locations of sightings, based on interviews, articles, and archives, which range from historical to modern-day, and a documentary series called Haunted State, set in Wisconsin. Spooky!