Georgia Renters Insurance Guide
Get covered in the Peach State.
Looking for renters insurance in Georgia? Well, you've come to the right place!
Wherever you go in Georgia, natural beauty surrounds you. Georgia boasts seven official natural wonders, year-round entertainment, first-class restaurants, resorts, festivals galore, and lovely, temperate weather.
But Georgia's southern hospitality (for which Georgia ranks the highest in the South) is not just for folks coming to try out "The Three Ps"- peaches, pecans, and peanuts. This southern charm state is home to a culture that prides itself on having friendly people, high-performing schools, affordable housing, and plenty of job opportunities.
Whether you're in Georgia to study, work, play, or anything in between, you might want to cover your stuff with renters insurance. We'll take you through the basics of renters insurance coverage and also go through some of the coolest cities and hidden gems to explore in the Empire State of the South—and beyond.
What does your renters insurance cover in Georgia?
Okay, so you get that a renters insurance policy is a great idea in theory… but obviously you're curious about what it can actually do for you. Let's break down the components of what your policy covers and your coverage options.
Personal Property
'Personal property coverage makes sure your stuff, your personal belongings, is protected, whether you're relaxing at your apartment or traipsing across Europe. So if your living room furniture is ruined due to water damage from that burst pipe, or your phone is stolen while you're taking a trip to Berlin, your renters insurance policy has your back. Some exclusions may apply.
Loss of Use
What about if disaster strikes? If you can't stay at your home because of covered losses (like a fire or windstorm), your loss of use coverage provides reimbursements for temporary housing and additional living expenses such as food, laundry, hotel parking, and more.
Liability coverage
If someone is injured in your apartment, or anyone on your policy causes damage to someone else's property or stuff, your insurance company should have things like legal fees and property damage covered with liability protection.
Medical Protection
Your insurer covers medical expenses if your guests get injured at your place, or if you accidentally hurt people outside of your home as well. Note that your renters insurance policy does not cover medical payments if you or someone residing with you are injured—only non-residents and guests.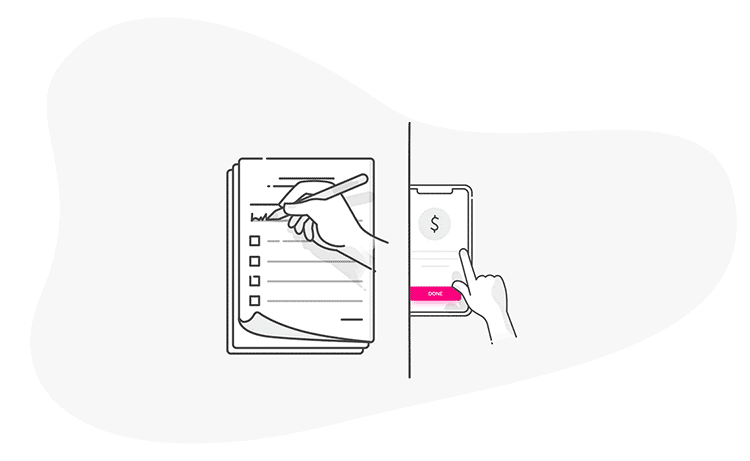 Is renters insurance required in Georgia?
While there's no law requiring that you purchase renters insurance in Georgia, your individual landlord might specifically require it. And if your lease specifies that you need renters insurance, well… that's that.
The good news is that it's easy to sign up for affordable renters insurance with Lemonade, and you'll thank yourself later if your stuff gets stolen or damaged! When signing up, your landlord might request they be added as an 'interested party' on your policy. This just means they'll be kept in the loop when you make any policy changes—or if you cancel your policy. It's super easy to add them using the Lemonade mobile app.
What's the right amount of coverage to get?
There's no easy answer to that question, and it depends on how much stuff you have to cover, and what it's worth. As we discussed above, your policy has a few main categories: Contents (your stuff); Loss of Use (temporary living expenses); and then personal liability and medical bills.
You're able to set the coverage limits for these categories when you sign up for a Lemonade policy. Lower coverage limits might save you a few bucks off the cost of renters insurance—but they might also leave you with insufficient coverage when you have to make a claim. You'll also need to figure out your deductible. It's a balancing act and one that requires you to think about your property and lifestyle. Take a few minutes to apply to see your renters insurance quote to get a sense of your insurance options.
Also, if you've got valuables that are especially pricey or important—things like engagement rings, fancy cameras, musical instruments, or artworks—you can add 'scheduled personal property coverage' for those items. At Lemonade, we simply call it 'Extra Coverage'—here's a bunch more info about that. Apply for a renters policy to see Lemonade coverage is right for you. It's fast, easy, and dare we say—fun?
Top Georgia rental destinations
Whether to make the northerners envious, natural wonders and delicious food make it easy to see why The Peach State would make for an ideal, comfortable place to settle down. One of the top ten states that Americans move to is Georgia. Whether you are a native-born Georgian or part of the growing influx of new residents, it's worth finding out why you should have Georgia on your mind.
Alpharetta
Alpharetta, one of the suburbs of Atlanta, is not only rated as one of the best places to live in Georgia by Niche.com but it is also ranked by Money Magazine as one of the top twenty-five places to live in the United States. This town boasts sophisticated culinary spots, locally-owned restaurants, a thriving tech scene, and the shopping heart, The Avalon are just some of the reasons why Alpharetta is an attractive location with a high quality of life.
This affluent suburb also has a low crime rate, excellent schools, and plenty of entertainment. Renting a home in Alpharetta averages out to be about $1,737.
Fun fact: Some claim that the name Alpharetta derives from the first letter of the Greek alphabet. Others say that Alpharetta is a corruption of the name Alfarate from a 19th-century song about a fictional Indian girl called "The Blue Juniata."
Places to visit:
Avalon. Avalon is a hub of activity, a cosmopolitan mix of shopping, entertainment, dining, and nightlife. Located in the heart of Alpharetta, it offers resort-like hospitality and welcomes families.
Big Creek Greenway. Explore the nine miles of Alpharetta's Big Creek Greenway by foot or wheels. The 12-foot wide greenway is perfectly designed to enjoy walking, biking, or rollerblading. From the trail, you can see flora and fauna and a variety of birds. Enjoy the woods and wildlife with the entire family.
Jekyll Brewing. Sip on sophisticated, handcrafted beers from Alpharetta's first brewery. They have a passion for creating beer with the finest ingredients. Jekyll's Brewing has live music for its patrons and curbside pickup services.
Atlanta
More than the capital city of Georgia, Atlanta is the true entertainment center of the entire South. The city is rich in history and the arts, choc-full of museums, theaters, and galleries. There are an abundance of events and attractions, plus an exuberant nightlife and top-notch restaurants, which display the city's culinary diversity. There are unique events, romantic places for couples, and plenty for families to do for fun.
From music to peachtrees, film to Fortune 500 companies, Atlanta is a world-class gem. The average cost of a rental in Atlanta is around $1,700 a month.
Fun fact: Due to over 100,000 shade trees, which cover nearly 50% of the city, Atlanta is recognized by the National Forest Service as the most heavily forested urban area in the United States and has earned Atlanta the title "City in a Forest."
Places to visit: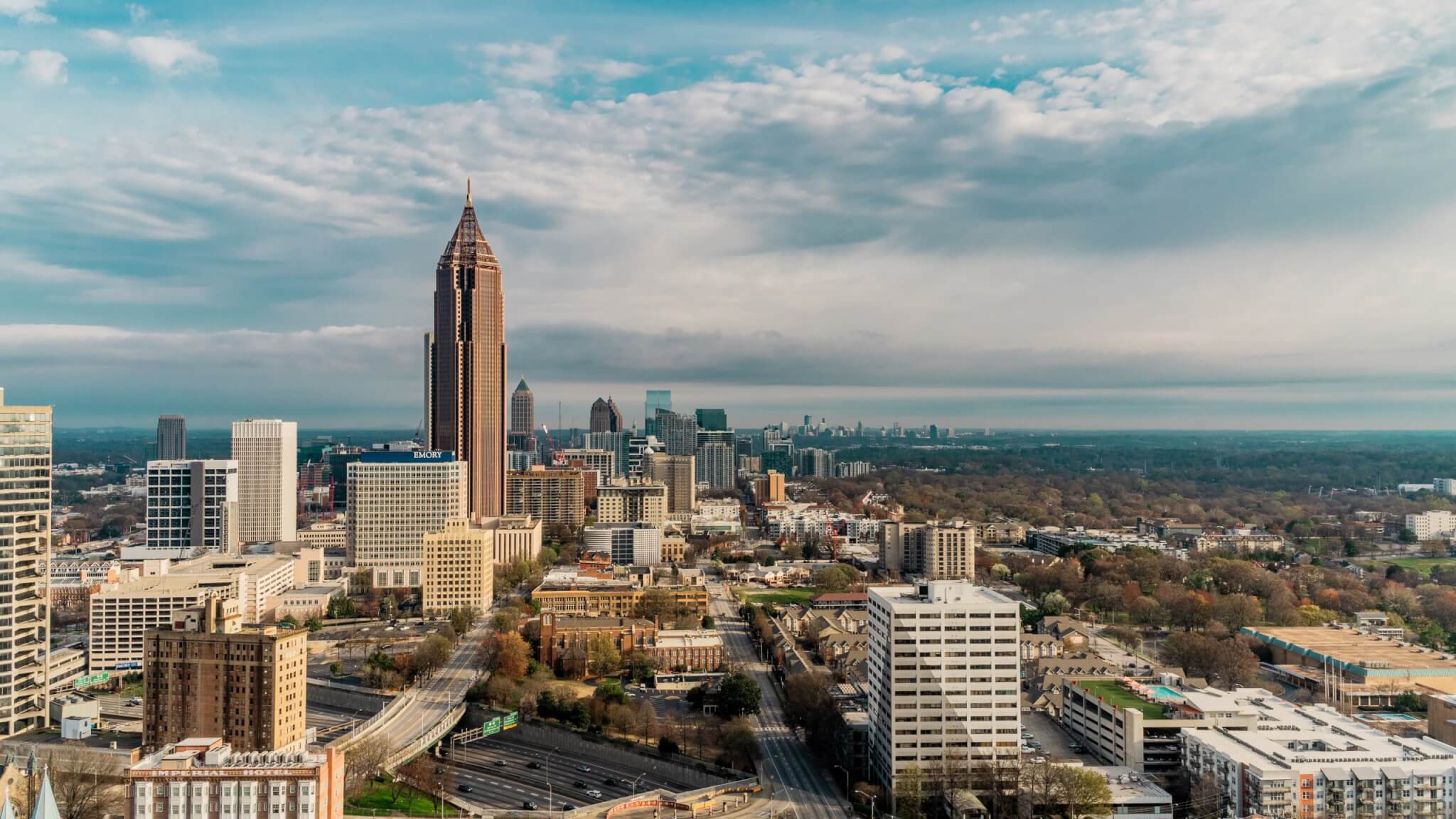 Decatur
Decatur has carried the title of best place to live in Georgia thanks to its top-tier schools, family atmosphere, and nightlife. Decatur is close to downtown Atlanta but the city, which is only about five square miles, maintains a small-town feel. It's about fifteen minutes away from Stone Mountain Park, and the DeKalb Farmers Market is next door. Enjoy the tree-lined streets and the critically-acclaimed restaurants.
The average cost for a rental in Decatur City is approximately $1,500 per month.
Fun fact: Decatur was founded in 1822 at the intersection of two Native American trails: the Shallowford, which follows today's Clairmont Road, and the Sandtown, which led east from the Chattahoochee River at Utoy Creek.
Places to visit:
Your DeKalb Farmers Market. Your Dekalb Farmers Market is a pioneer in fresh foods. They offer a vast selection of exotic fruit and vegetables, wild or farm-raised fish, cage-free chicken and naturally raised turkey, and so much more. They also have a bakery with freshly baked goods daily. They are open seven days a week, ready to serve the freshest food with the best ingredients possible.
Wild Heaven Beer. The name of this location gives a hint to the quality that lies within. This Georgia brewery aims at being the best in America with a mix of tradition and creativity. Their beers focus on robust flavor, all-grain, without added sugars. Get your Wild Heaven goblet as a souvenir from your educational brewery tour.
The DeKalb History Museum. The DeKalb History Center Museum is located in the heart of downtown Decatur, inside the historic DeKalb County Courthouse. Collecting, sharing, and preserving the history of DeKalb County, Georgia, the museum offers a variety of tours.
Savannah
Magical Savannah is the quintessential city of southern charm. A city rich with history and gorgeous architecture, Savannah is renowned for its oak trees and Spanish moss-lined streets, historical antebellum, Victorian homes, and cobblestone parks. This port city, which also sports a beach, offers a lively, diverse community. On River Street, you can be serenaded to music or dining on locally sourced seafood. Hop over to Tybee Island, which is only 20 minutes from downtown Savannah.
The cost for a rental in Savannah is $1,354 on average.
Fun fact: The Spanish moss that Savannah is famous for is neither Spanish nor moss. The plant is actually native to the Americas and closer to the pineapple family than to actual moss.
Places to visit:
Forsyth Park. This majestic park that occupies thirty acres in Savannah's Historic District is the oldest in Savannah. The park's iconic fountain is one of the most photographed, and the perfect place for a family photo. The park has monuments, a fragrant garden, a weekly farmer's market, and events and concerts.
Savannah's Waterfront. Since colonial times, the waterfront has played an important role in Georgia. Admiring the Savannah River on the historic, cobblestoned River Street is a must if you're in town. There are award-winning restaurants, historic buildings, and it is even rumored to be the most haunted area of Savannah.
The Savannah Underground. If you'd like an introduction to the dark side of Savannah, this is an attraction unlike no other. Experience creepy and true stories and seedy characters from Savannah's unsavory past. This performance involves interactive storytelling guaranteed to thrill you on a 360-degree set.
Other cities and towns to consider:
Peachtree City: A destination of choice for those looking to move to the greater metropolitan Atlanta area, this idyllic city offers the best parts of Atlanta (without actually living there) and is the perfect place to raise a family or be a young professional. Peachtree City is renowned for its education system and multi-use path system. Average rent: $1,750.
Woodstock: One of the more affordable suburbs of Atlanta, Woodstock is known for its artsy, historic downtown. The downtown area is lively, full of unique shops, art galleries, and restaurants. Woodstock offers the best of both worlds, small-town vibes with the amenities of the city. Average rent: $1,587.
Athens: Home to the University of Georgia, Athens is a charming college town with all of the benefits that go with it. The cost of living is lower in Athens than the national average, yet you get arts, culture, sports, craft breweries, and a thriving music scene. Average rent: $1,302.