Renters Insurance in Missouri
Get coverage in the Show-Me State.
Looking for renters insurance in Missouri? Well, you've come to the right place!
Missouri is known for its beautiful nature—the Ozark Mountains, and long stretches of prairie land. It is the home of great midwestern cities such as Kansas City and St. Louis. Come to visit Mark Twain's childhood house and stay for the Gooey Butter Cake, and St. Louis pizza.
Whether you're in Missouri to study, work, play, or anything in between, you might want to cover your stuff with renters insurance. We'll take you through the basics of renters insurance coverage, and also go through some of the coolest cities and hidden gems to explore in the peninsula and beyond.
Here's what we'll cover:
What does renters insurance cover in Missouri?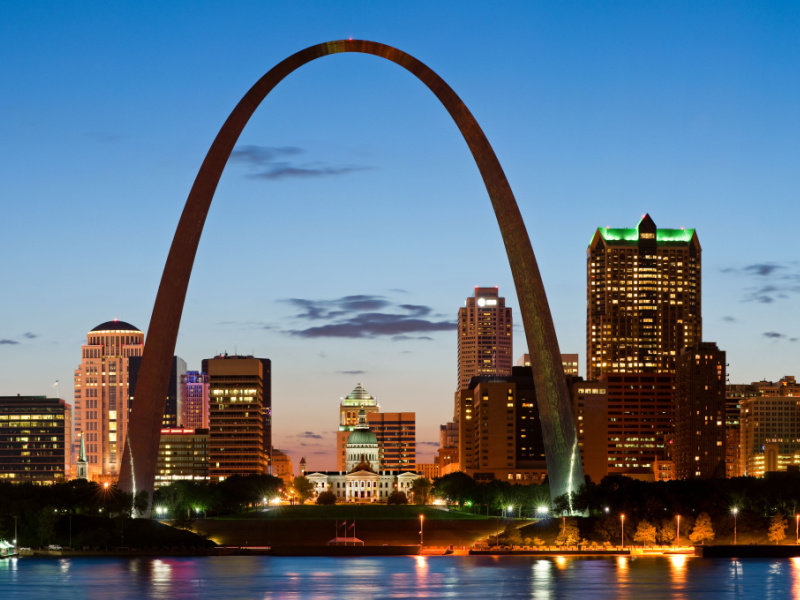 Okay, so you get that a renters insurance policy is a great idea in theory—but obviously you're curious about what it can actually do for you. Let's break down what a typical renters insurance policy covers and your coverage options.
Personal property
Personal property coverage makes sure your stuff, your personal belongings, is protected, whether you're relaxing at your apartment or traipsing across Europe.
So if your living room furniture is ruined due to water damage from a burst pipe, or your phone is stolen while you're taking a trip to Berlin, your renters insurance policy has your back.
Loss of Use
What about if disaster strikes? If you can't stay at your home because of a covered loss (like a fire or windstorm), your loss of use coverage can help provides reimbursements for extra costs you incur for things like temporary housing, food, laundry, hotel parking, and more.
Liability coverage
If you're held responsible for damage to someone else's personal property, or for bodily injuries someone sustains at your place, your insurance company can help cover any legal fees and damages through your personal liability coverage.
Medical payments to others
Your insurer covers medical expenses if your guests get injured at your place, or if you accidentally hurt people outside of your home as well. Note that your renters insurance policy does not cover medical payments if you or someone residing with you are injured—only non-residents and guests.
Is renters insurance required in Missouri?
While there's no law requiring that you purchase renters insurance in Missouri, your individual landlord might specifically require it. And if your lease specifies that you need renters insurance, well… that's that.
The good news is that it's easy to sign up for a renters insurance policy with Lemonade, and you'll thank yourself later if your stuff gets stolen or damaged! When signing up, your landlord might request they be added as an interested party on your policy. This just means they'll be kept in the loop when you make any policy changes—or if you cancel your policy. It's super easy to add them using the Lemonade app.
What's the right amount of coverage to get?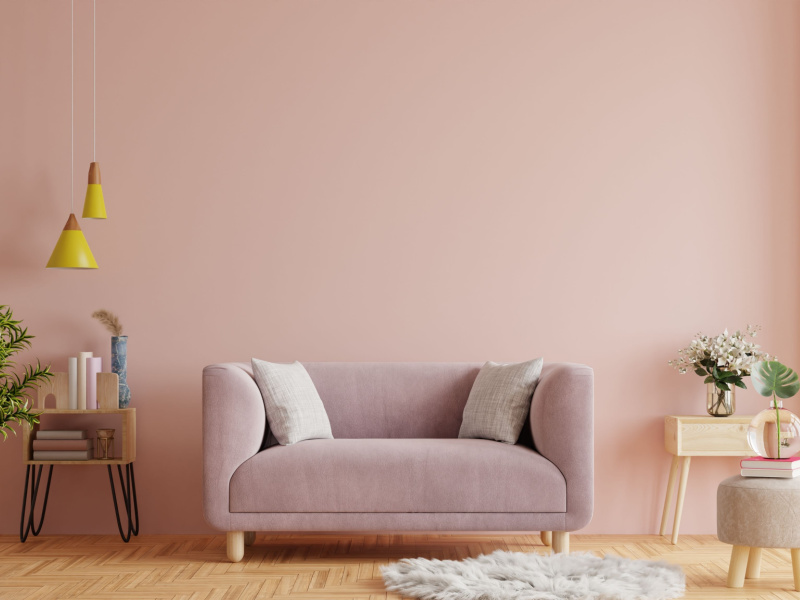 There's no easy answer to that question, and it depends on how much stuff you have to cover, and what it's worth.
As we discussed above, your policy has a few main categories: personal property (your stuff); loss of use (temporary living expenses); and then personal liability and medical bills. You're able to customize coverage limits for these categories when you sign up for a Lemonade policy. Lower coverage limits might save you a few bucks on your monthly premiums—but they might also leave you with insufficient coverage when you have to make a claim.
You'll also need to select your deductible (the amount of money that would be subtracted from any future claims payouts).
It's a balancing act, and one that requires you to think about your property and lifestyle. Take a few minutes to apply to see your renters insurance quote to get a sense of your insurance options.
The cost of renters insurance in Missouri
Renters insurance in Missouri is remarkably affordable. It costs an average of $13/month in St. Louis and $12/month in Kansas City and Columbia.
What you'll pay depends on a wide range of factors, including your individual coverage needs. Also, if you've got valuables that are especially pricey or important—things like engagement rings, fancy cameras, musical instruments, or artworks—you can add scheduled personal property coverage for those items for a small additional cost.
At Lemonade we simply call scheduled personal property Extra Coverage—here's a bunch more info about that.
Top Missouri rental destinations
The gateway to the West. The birthplace of Mark Twain, T.S. Elliot and other notable figures. Home of great food and great sports. With endless places to explore—from nature to great museums, universities and culture—here are Missouri's best rental destinations.
St. Louis
Home to universities, championship sports teams, and world-famous cultural institutions, St. Louis is one of the Midwest's most underrated cities. To be in St. Louis is to be passionate about the Cardinals and the Blues, local cuisine, Chuck Berry, and the award-winning St. Louis Symphony Orchestra.
But St. Louis is also a nature-lover's dream with over 50 metro area parks and miles of hiking trails at your fingertips. Renting a home in St. Louis averages at around $1,113 a month.
Fun fact: St. Louis has been the home of the Anheuser-Busch Company since 1852. The company produces beers, energy drinks, and other products, and is probably most well known for its heartwarming Super Bowl ads featuring the iconic Anheuser-Busch Clydesdales.
The St. Louis Art Museum: Founded in 1879, the SLAM, as it is known, is one of the United States' principal art museums. The museum's collection includes over 34,000 objects, and includes permanent exhibits on Ancient Art, Islamic Art, Asian Art, European Art, and more, as well as limited special exhibits.
The National Blues Museum: The National Blues Museum celebrates the history of the blues as the foundation of modern music. It hosts concerts, exhibitions, and educational programming.
The Gateway Arch: For most people, St. Louis is synonymous with the Gateway Arch. The elegant structure is a testament to St. Louis's role in the westward expansion of the United States. While there, you can take a tram to the top of the arch to see the incredible views and visit the Old Courthouse where the Dred Scott case was decided.
Kansas City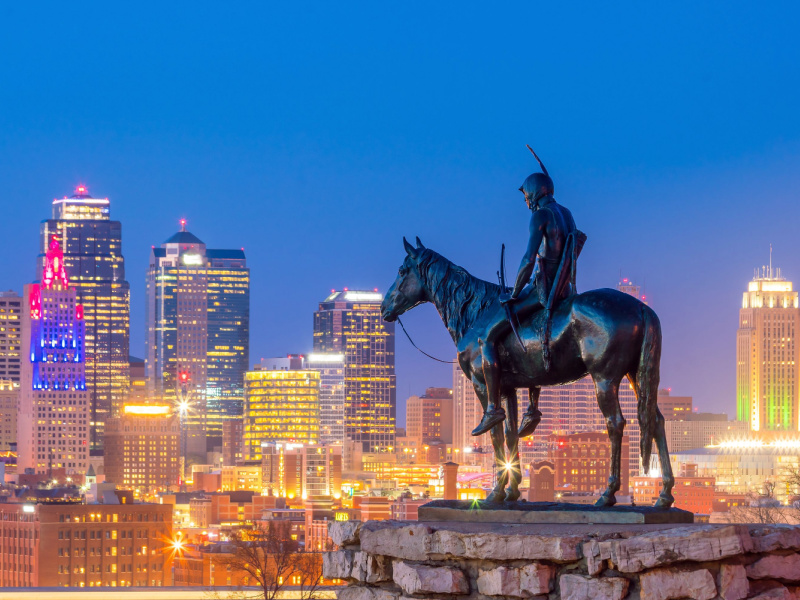 Kansas City is the largest city in the US that straddles two states. Located where the Mississippi and Missouri Rivers converge, it is both a city on the western edge of Kansas and on the eastern edge of Missouri. It is known for its BBQ, fountains, and passionate sports fans.
Kansas City is the largest city in Missouri. The average cost of a rental in Kansas City is around $1,200 a month.
Fun fact: Kansas City has more BBQ restaurants per capita than any other US city.
Here are a few KC destinations you won't want to miss:
Union Station: Once Kansas City's bustling train station, this iconic landmark is now home to museums, theaters, shopping, and more. And oh, yes, after a nearly 50 year break, it is now, once again, a train station. While there, visit the Science Center, the Gottlieb Planetarium, or the Irish Museum and Cultural Center. Check out the famous Parisi Coffee before heading to the Tad Bolender Center for Dance and Creativity to see a performance.
The Kansas City Zoo: The Kansas City Zoo is home to more than 1,700 animals. While there you can visit the penguin plaza, make faces at the orangutans, pet a stingray, and more. The zoo also hosts camps for kids during the summer and other holidays as well as overnight adventures.
The Negro Leagues Baseball Museum: Before he broke baseball color lines with the Brooklyn Dodgers, Jackie Robinson played for the Kansas City Monarchs, the local Negro Leagues team. The Negro League Museum honors Robinson and other players like him who faced challenges and discrimination but still found a way to play the sport that they loved.
Other cities and towns to consider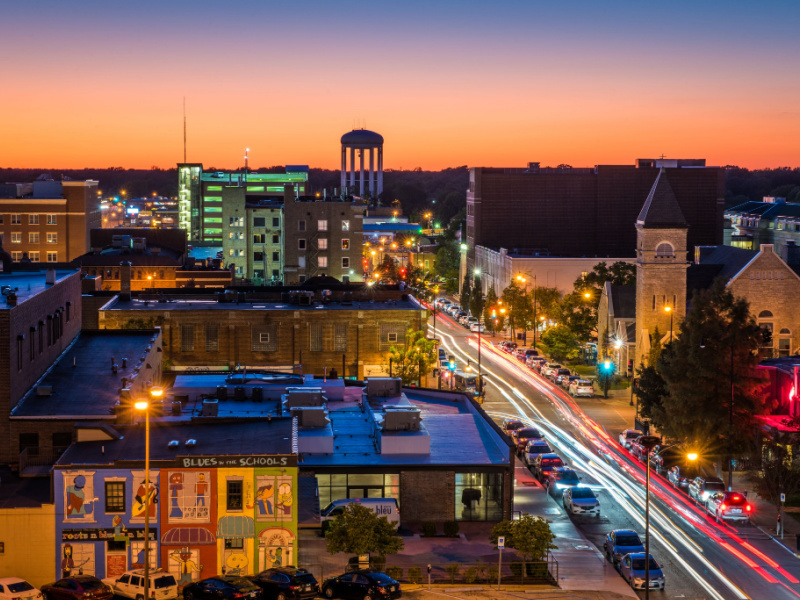 Looking beyond Missouri's two largest cities? Then consider these destinations:
Columbia: Home to the University of Missouri, Columbia is a vibrant and lively college town. Average rent is $915.
Springfield: The third largest city in Missouri, Springfield is known as the "Queen City of the Ozarks." It is known for its beautiful nature and its connections to country music. Average rent is $743
Independence: Independence is a satellite city of Kansas City and the fifth largest city in Missouri. It was the starting point of numerous trails west giving it the nickname "Queen City of the Trails." It's a great place to live if you want to be close to KC. Average rent is $1,012.
Wherever you choose to make your home in Missouri, insurance means peace of mind. And if you're living with your fur fam in the Show-Me State, then you should know that we just started offering Lemonade pet insurance in Missouri. Bundle your renters and pet insurance with Lemonade and you'll unlock a 10% premium discount.
Ready to protect your stuff? Then take the two minutes it takes to get covered with Lemonade.