Renters Insurance in Dallas
Getting a policy in the Big D doesn't mean big costs.
How can Dallas renters protect their valuables without too much stress? That would be renters insurance, of course—an economical way to defend your stuff against the threat of theft, fire, damage from burst pipes, and more.
Let's take a quick look at how the right policy can improve your life in Dallas. If you're in a hurry, you can also just click below and get your Lemonade Renters quote in a few minutes.
Here's what we'll cover:
How much does renters insurance cost in Dallas?
ValuePenguin.com cites Lemonade as the cheapest renters insurance option in Dallas as of 2023, with an average premium of $14/month.
Your own rate will differ depending on various factors, including things like:
Where in Dallas your rental is
The coverage limits you set for personal property, liability, and loss of use (more on those below)
The deductible you choose
Any bundle discounts
The easiest way to find your price is to start a quote by clicking the button below. It's quick and painless.
What does renters insurance cover in Dallas?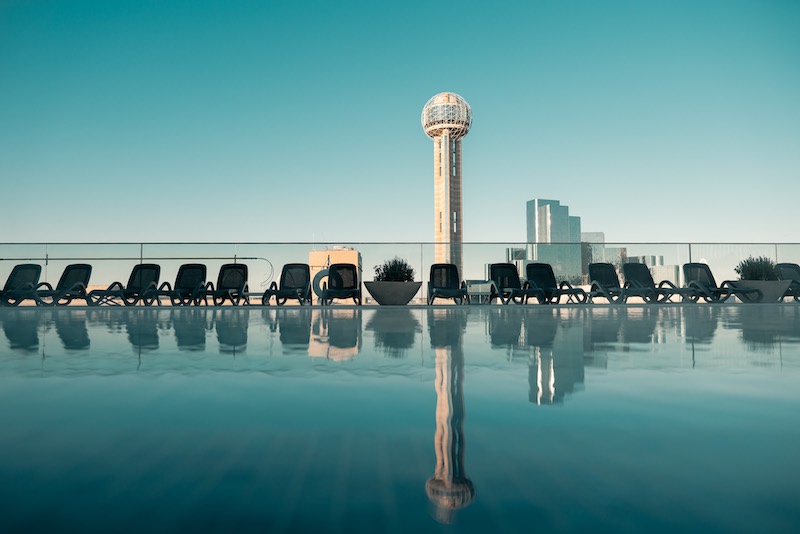 Here's a quick breakdown of the basic parts of a renters policy.
Personal Property
'Personal property' coverage will help defend your valuable stuff against things like theft, vandalism, windstorms, fire, certain types of water damage, and more. This coverage often applies even if you're not at home—for instance, if your bike, phone, or laptop is stolen while you're at White Rhino Coffee.
Loss of Use
Dallas is certainly prone to natural disasters. If you're temporarily forced out of your home because of covered losses (like a fire or windstorm), your 'loss of use' coverage provides reimbursements for temporary housing and additional living expenses such as food, laundry, hotel parking, and more.
Liability coverage
Say your book club is meeting to discuss Living Dead In Dallas, and one of your guests gets tangled up in her vampire costume and breaks an ankle on the staircase. This part of your renters policy could help cover any resulting legal bills. Liability coverage also kicks in if you accidentally cause damage to someone else's property or stuff.
Medical Protection
Your insurance provider covers medical expenses if your guests get injured at your place, or if you accidentally hurt people outside of your home as well. Note that your renters insurance policy does not cover medical payments if you or your roommates are injured—only non-residents and guests.
Is renters insurance required in Dallas?
No, there's no law saying that you need to buy renters insurance in the Texas, or in Dallas specifically. But your landlord might specifically require it (smart landlord). And if your lease specifies that you need renters insurance, well… it's hard to argue with a lease.
The good news? Signing up is easy, and monthly premiums are probably less than you'd guess.
Why do you need renters insurance in Dallas?
It's impossible to predict what'll happen in the future, and renters insurance can help defend against many of life's perils and curveballs.
Theft and burglary are some of the most obvious risks. But Dallas renters are also vulnerable to damages from things like windstorms, tornados, and hail.
That's in addition to the non-weather-related damages that can occur in rental apartments—a kitchen fire, a burst pipe, or a ceiling leak that destroys electronics and furniture.
What's the right amount of renters insurance coverage to get?
Sorry cowboy, there's no easy answer to that question. It depends on how much stuff you have to cover and what it's worth.
As mentioned above, your policy has a few main categories: Contents (your stuff); Loss of Use (temporary living expenses); and then personal liability and medical bills.
You're able to set the coverage limits for these categories when you sign up for a Lemonade policy. Lower coverage limits might save you a few bucks on your monthly premiums—but they might also leave you with insufficient coverage when you have to make a claim.
Also, if you've got valuables that are especially pricey or important—things like engagement rings, fancy cameras, musical instruments, or artwork—you can add 'scheduled personal property coverage' for those items. At Lemonade, we simply call it 'Extra Coverage'—here's a bunch more info about that.
How to save on renters insurance in Dallas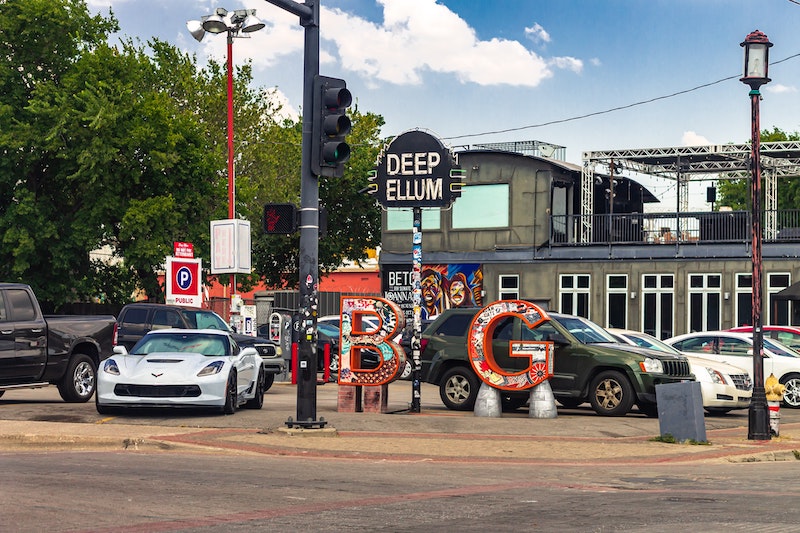 In addition to renters insurance, Lemonade also offers pet, car, and term life insurance in Dallas. Depending how you bundle your policies, you can be eligible for savings and lower costs.
For instance, bundling your car and renters policy can earn discounts, as can bundling renters insurance with pet health insurance.
There are other ways to lower the cost of your renters insurance:
Lowering your coverage limits can reduce your premium. However, saving a bit of cash up front could leave you vulnerable to paying more out of pocket later, in the event of a claim.
Raising your deductible might also lower your premium—but again, this means you'd be liable for more out of pocket expenses in the future.
Investing in safety and security services, like fire alarms or burglar alarms, can also make you eligible for discounts.