Does Your Renters Insurance Cover Roommates?
Splitting the chores is one thing, but what about splitting insurance?
Living with roommates is all about sharing. You'll share your living space, of course, but also monthly rent and expenses, laundry detergent, cartons of Oatly—and sometimes, if you're lucky, even a deep friendship. But renters insurance doesn't make that list.
While splitting your renters insurance policy may appear like a smart move (and a way to save some of your hard-earned money), it actually risks leaving you severely under-insured, and it could seriously complicate your roommate relationship.
We'll shed some light on renters insurance and roommates, explain why most insurers won't let you add roommates to your policy, and let you know what to watch out for.
If you're in a rush, here's some of the points we'll discuss:
What is renters insurance?
Renters insurance helps cover you and your personal property against things like theft, fire, vandalism and injuries someone might sustain in your home. These are what the industry refers to as "named perils."
Your policy may come in handy in a wide variety of situations—if a ceiling leak ruins your furniture; if a kitchen fire destroys your clothes and laptop; or if a friend breaks their leg during an apartment dance party. If you want to dive deeper into what exactly is covered, check out this post.
BTW, even though renters insurance isn't legally required, some landlords will ask you to show proof of your renters policy before you sign your lease.
Does each roommate need renters insurance?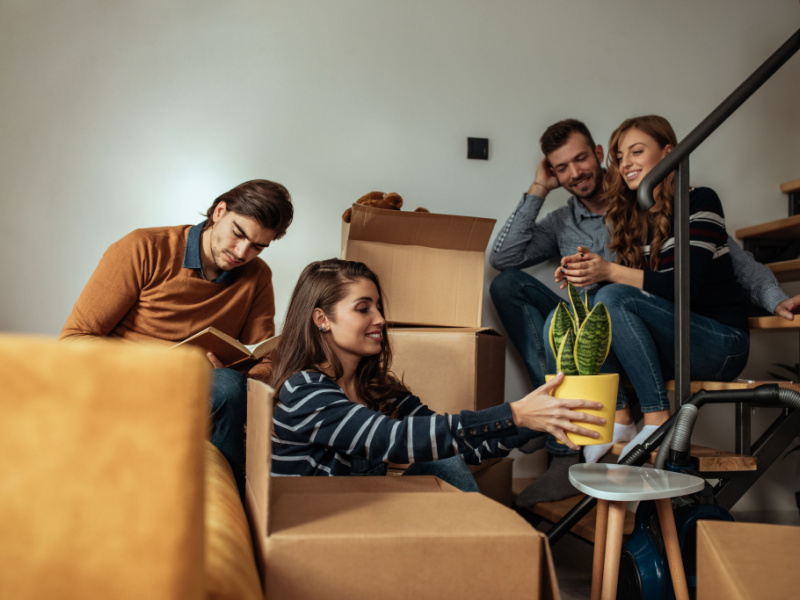 The short answer is: It depends on your insurer and the state you live in.
As we've just pointed out, renters insurance isn't legally mandatory. So technically, none of you need to get a renters policy. But as with many things in life that aren't required by law, you'll probably feel pretty grateful you've got insurance if something unfortunate happens in the future.
Okay, let's assume you've decided to sign up for a renters insurance policy. Smart move! If you're already insured, your next question may be if it's possible to add your roommate to your existing policy.
Some insurance companies—including Lemonade!—only allow you to add additional people to your policy if you're related to the particular person (meaning they're your brother, mother, spouse, or so on). While you may love and adore your non-related roommates, you won't be able to share renters insurance in this case.
However, there are insurers who might allow you to add another unrelated party to your policy. Let's have a look at the pros and cons of adding your roomie as an additional insured.
Why you shouldn't split an insurance policy with your roommates
Even if your provider of choice and the state you live in allow you to add your roomies to your renters insurance policy—and again, Lemonade does not—the cons far outweigh the pros.
The cost factor
While you might be able to save some money by sharing a policy with your roommate, the savings may not be as much as you'd think. With the average renters insurance policy costing about $15.50 per month, or $186 per year, splitting the cost in half comes out to $93 per roommate. Compared to some other types of insurance, renters policies are fairly affordable—and the minor savings are agruably offset by all the reasons not to share a policy.
The responsibility factor
As we've already discussed, sharing a policy will likely save you a small amount of money. However, if you don't own the same amount of stuff, you and your roomie won't want to pay for the policy 50/50. You'll have to decide on a reasonable division of payment.
This can get tricky, fast. What if you own an expensive road bike, tons of designer clothes, and a high-tech gaming system—while your roommate only has an old guitar and a few drawers of costume jewelry?
Also, what happens if your roommate is quite forgetful and doesn't remember to pay his or her part of the premium? Your provider won't be happy if you don't pay up and might consequently stop insuring the both of you. If you're not sharing the renters insurance policy, the only person you have to worry about is yourself.
Making sure you're adequately covered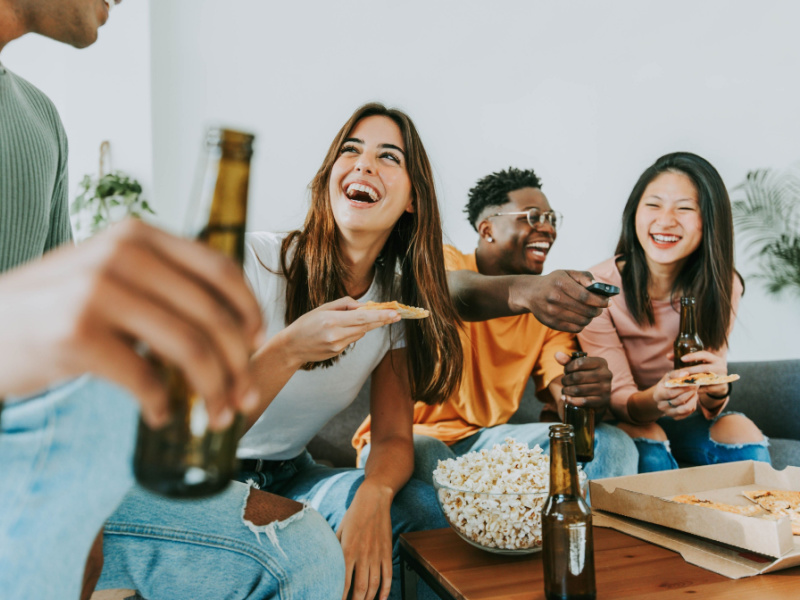 If you're familiar with how renters insurance works, you'll know that it's a good idea to estimate the value of your belongings in order to select an adequate amount of personal property coverage. This process can seem complicated. How are you supposed to know what all your furniture, clothes, and electronics cost taken together? Adding your roommate's stuff to the mix will further muddy the process.
In addition, your renters policy will usually have maximum coverage limits for the value insured for certain types of valuables—for instance, electronics. These are known as sublimits. If all your and your roommate's stuff is damaged at the same time, with the total value exceeding those limits, then some of your personal belongings might not be covered.
Filing insurance claims and payouts
Let's say you're sharing a renters insurance policy and a thief hits your apartment—but only makes off with your MacBook. If your claim is covered, both parties will be compensated, setting up a potentially sticky situation: Do you split the money? Or does it all go to you, since it was your computer that was stolen?
Also, if your roomie files a bunch of claims you're not even involved in, it will still go on your insurance record. Right now, you might think: Who cares? However, if your claims history gets too long, it will become difficult to stay insured as your insurer will classify you as high risk, and you'll likely be charged higher premiums.
Before you leave
You did everything right. You asked all the right questions before your roommates moved in. You set up a schedule for chores and splitting bills. But you forgot to remind your new roommates that they really need to get covered with renters insurance.
Fortunately, Lemonade makes it hassle-free to get the coverage you need, all through our website or smartphone app.
Why not get covered now? After you've completed the process, let your roommates know that they should do the same—you can tell them what a breeze it was.