9 Tenant Screening Questions You Should Be Asking
Landlords, take note.
Whether you're a landlord of a single apartment or manage multiple properties, you know how important it is to find secure, reliable, and honest tenants who uphold their lease agreements and make their rent payments on time.
To avoid any unfortunate scenarios that can add risk to your business, it's vital to thoroughly screen all potential tenants before they move into your properties.
In this article, we're looking at the top nine tenant screening questions landlords should ask before accepting anyone as a future tenant—as well as what to avoid asking.
How to identify qualified tenants
The tenant screening process starts by advertising your available properties to bring in applications. To save yourself time and energy on the screening process, make sure to include your rental criteria in all advertisements.
For example, if you only accept tenants who have renters insurance, mention this in your ads. This will help keep irrelevant applications from unqualified candidates to a minimum.
Top 9 tenant screening questions
Once you've found a pool of potential candidates, you can start the screening process. Keep in mind that you don't necessarily want this to be an official, formal interview, which can make candidates nervous and uneasy.You want to maintain a good relationship with your tenants, and you can do so while still getting the answers you need. Keep the vibe casual, but make sure you hit the points below.
1. When would you like to move in?
As basic a question as this may be, if a potential tenant wants to move in earlier or later than when the property is available, you can rule out their candidacy upfront.
2. Do you have pets?
Depending on your pet policy or restrictions imposed by your HOA, you may or may not be okay with tenants with pets. Perhaps small caged pets are allowed but not cats and dogs; maybe you'll only allow cats or canines of a certain size.
While you're mulling over the pet rules you want to have in place, remember that people are sometimes willing to pay more for pet-friendly rental properties because there is less availability.
FYI, requiring renters insurance is a great way to sleep easier at night if you decide on a pet-friendly policy. Renters insurance can cover your tenants' liability for property damage or injuries their furry friends cause to others. Which brings us to your next question…
3. Do you have renters insurance?
Pet-related issues are among the many reasons why landlords may require tenants to purchase renters insurance coverage.
While it isn't mandatory by law, requiring renters insurance can reduce your own landlord insurance costs. That's because renters insurance covers your tenants' personal property and liability, making it less likely that you'll need to pay costs out of your building's insurance policy.
Getting a renters insurance quote with Lemonade is as simple as hitting the button below and applying online. Feel free to share the link with prospective tenants.
4. How many people will be living in the property?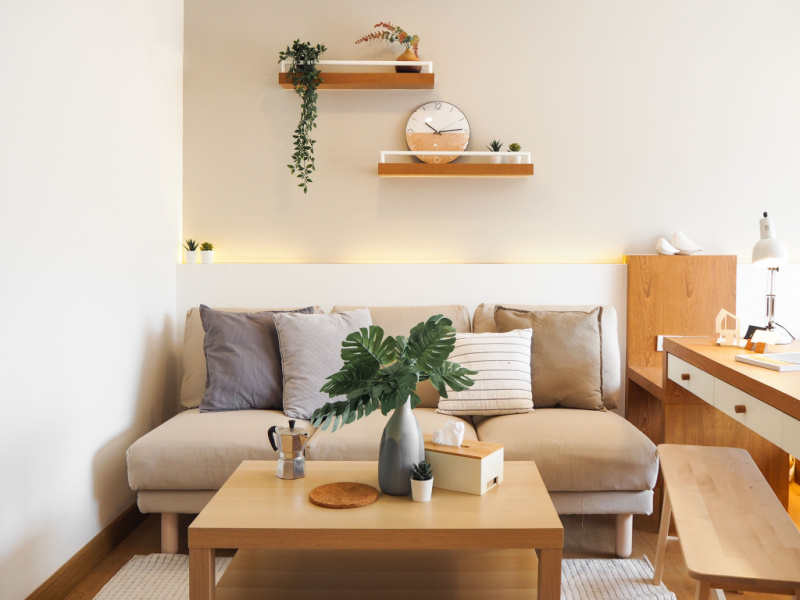 It's the stuff of landlord nightmares: You sign a lease with one reliable person, only to suddenly find a dozen other unvetted tenants lugging their stuff in.
If you don't ask, you might be unpleasantly surprised on moving day.
The more family members or roommates living in a property, the more potential for damage in addition to the expected wear and tear. As a landlord, it's up to you (and, sometimes, local fire authorities) to decide how many tenants you allow per unit.
Additionally, if any utilities are included in the cost of rent—meaning, you're paying them out of pocket—you'll probably want to limit the number of residents per unit, as more people generally means higher costs.
5. What is your monthly income?
The general rule of thumb is that a tenant should earn 2.5 to 3 times more than the cost of rent. That way, you can rest assured they have a steady stream of income. (Of course, you may be able to accept renters who earn less than that, if they have solid finances and/or a guarantor.)
It's up to you to determine what ratio of income to rent you feel comfortable with. Keep in mind that some prospective tenants might be freelancers or service workers whose weekly paystubs might not be as predictable as a candidate who works a 9 to 5.
6. Can I contact your current employer?
To confirm that a potential tenant is indeed employed and able to pay their monthly rent, speak to their employer for verification.
Consider asking about the length of time they've been employed and what their role is to verify any information your potential tenant provided. Keep in mind, though, that some employers will only disclose basic information, including verification and dates of employment.
7. Are you okay with me conducting background and credit checks?
There are laws you'll need to follow to conduct a background check. First, familiarize yourself with the Fair Housing Act and relevant local laws to ensure that you're compliant and avoiding discrimination.
Some localities, like California's Alameda County, have banned criminal background checks on applicants.
Once you have a firm grasp of the relevant laws governing tenant background checks, decide which background check service you'll use and who's going to pay for it—whether you or the applicant.
You'll need written consent from the tenant, as well as a plan for what to do with the results. For example, do you plan to accept only tenants with no criminal background, or are minor misdemeanors okay with you?
When it comes to conducting credit checks, landlords are required to adhere to the guidelines set in place by the Fair Credit Reporting Act.
Checking credit score and credit history is an important part of the pre-screening process because it gives you an in-depth look into potential tenants' financial history. Be sure to have standards set ahead of time so you know what kind of credit score and credit history you want your tenants to have.
8. Do you smoke?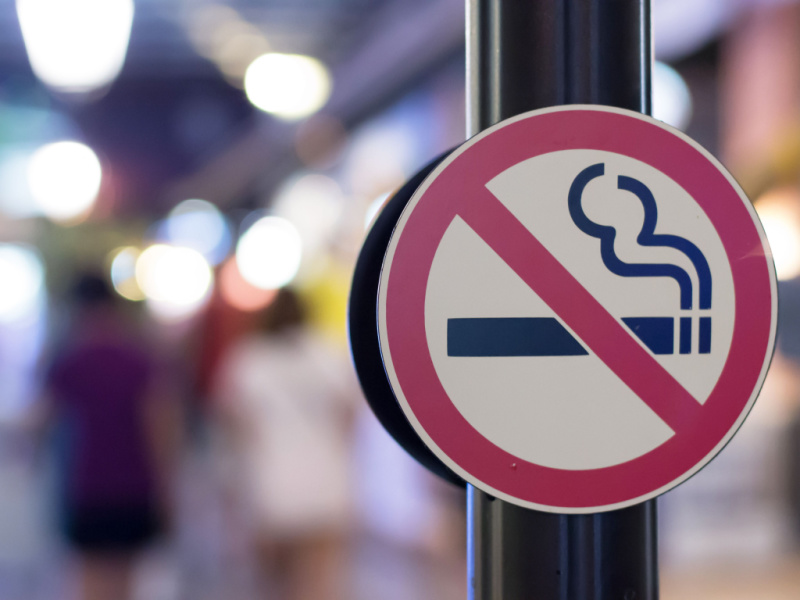 Some landlords have a non-smoking policy across the board, while others are more lenient. It's important that your tenants adhere to your smoking policy, which you should include in your lease.
Smoking can cause both major and minor damage to your property, from fires to discoloring walls, and it can leave a lingering, hard-to-eradicate odor.
9. Have you ever been evicted?
A prior eviction is cause for concern, since it may indicate that a tenant has struggled to pay their rent or has created other kinds of problems, from noisiness to property damage, for other landlords.
Again, exercise your discretion here; it's possible that a great tenant has simply had a single unfortunate experience in the distant past, so keep an open mind.
What not to ask potential tenants
Speaking of the Fair Housing Act: It's super important that you know about the anti-discrimination protections for the law's "protected classes." These include:
Race
Color
Religion
Sex
National origin
Disability (both physical and mental)
Asking any questions pertaining to these categories—like whether a potential tenant was born in the US, what their primary language is, or where they worship—is strictly forbidden. You also can't deny potential tenants a lease just because they have children.
Additionally, depending on where you live, tenants may have additional protections under state or local laws, including for LGBTQ tenants, age, and marital status.
The bottom line? You're well within your rights to seek out responsible tenants, but you can't ask questions that are irrelevant to whether someone will be a good renter. Knowing your tenants' rights—and your responsibilities—under anti-discrimination laws is vital.
Tenant screening done right
Knowing what questions to ask a tenant will help you to thoroughly pre-screen them. It will help you weed out those who don't meet your selected criteria and pave the way for successful relationships with your tenants down the road.
And while you're at it, why not consider a renters insurance requirement for your tenants? It's a great way for both landlords and tenants to sleep easier at night—and with Lemonade, your renters can get covered in as little as two minutes.