Landlord Insurance vs. Renters Insurance: What's the Difference?
Your guide to whose policy covers what.
TL;DR
Landlord insurance covers property owners who are renting out their homes, condos, or apartments.
Renters insurance covers tenants' personal property, liability, and additional living expenses against a range of bad scenarios, known in insurance as covered perils.
Tenants can protect their personal property with renters insurance, but their personal belongings generally won't be covered by their landlords' insurance policies.
Perhaps you already know that renters insurance is a smart, affordable way to protect yourself and your personal property—but as a renter, you may be wondering about the difference between your individual insurance policy and your landlord's insurance coverage.
As their names suggest, renters insurance is designed to protect renters, whereas landlord insurance protects landlords.
Sounds simple enough, right? But you've probably got questions about what kinds of damages landlord insurance covers, and which type of coverage kicks in across a range of different scenarios.
In this guide, we'll unpack the basics of and key differences between landlord and renters insurance policies. Follow along as we look at:
What is landlord insurance?
Landlord insurance covers property owners who are renting out their homes, condos, or apartments.
Because homeowners insurance is meant for owner-occupied homes, owners who lease their property to tenants typically won't be able to protect their property with a standard homeowners insurance policy.
Lemonade's landlord insurance is available to owners of condos and apartments in California, New York, Illinois, Texas, Pennsylvania, New Jersey, and the District of Columbia.
What is renters insurance?
Renters insurance covers tenants' personal property and liability against a range of bad scenarios, known in insurance-speak as "perils." It can also help pay renters' additional living expenses if they're forced to evacuate their homes after disaster strikes.
Lemonade currently offers renters insurance in 28 states, plus the District of Columbia.
What landlord insurance covers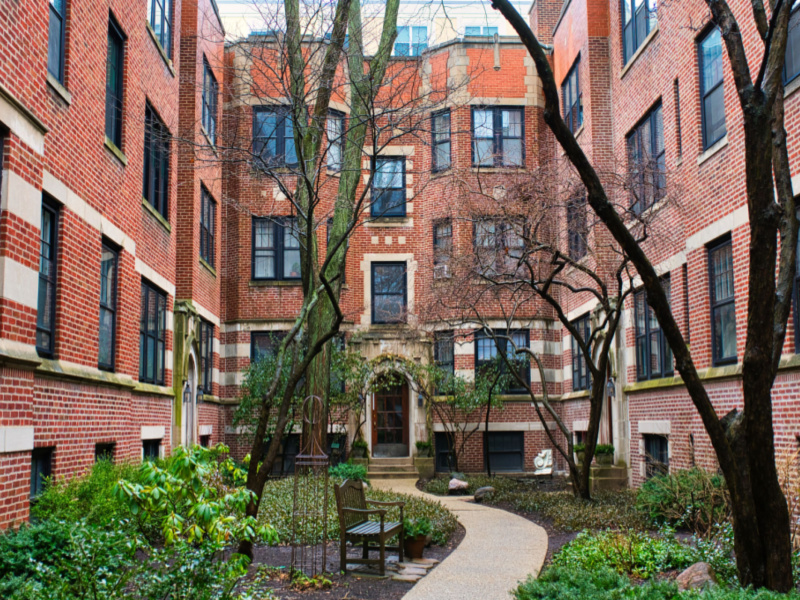 Landlord insurance includes four basic levels of protection:
Dwelling coverage can help cover damage to the structure of the property itself.
Personal property coverage protects landlord-owned property, like any furniture that comes with a rental apartment.
Loss of use coverage can compensate landlords if their property becomes unlivable, tenants are forced to evacuate, and landlords temporarily lose out on rental income.
Liability protection may kick in if a landlord is held liable for bodily injury to a guest or tenant in their rental property.
What doesn't landlord insurance cover? Unless a landlord adds an endorsement like Lemonade's Equipment Breakdown Coverage, they won't be covered for malfunctions or breakdowns in appliances like air conditioners or dishwashers. And as with most home insurance policies, landlord insurance won't automatically cover floods, earthquakes, or water backups.
Most importantly, landlord insurance won't cover tenants' personal property. If you're a landlord, you'll want to make sure anyone renting your property knows this—and considers purchasing their own renters insurance policies, which would protect their your stuff against loss or damage either inside or outside the home.
What renters insurance covers
A typical renters insurance policy comes with three main coverage categories:
Personal property coverage can help cover the cost of losses and property damage to your personal belongings in the event of a covered loss, like a kitchen fire, windstorm, hail, smoke, vandalism, theft (inside or outside your home), freezing, lightning, and more. Just remember that any furnishings or other property that belongs to your landlord aren't included in your personal property coverage.
Temporary living expenses, aka loss of use coverage, helps foot the bill for any extra expenses you might incur (think food, lodging, laundry, and the like) if you're forced to evacuate your home for certain reasons.
Personal liability and medical bills coverage can help pay for any damages you're held responsible for if someone is accidentally injured at your place.
If you've got a few particularly valuable belongings in certain categories, you might want to layer on additional coverage to your policy. For an additional charge, renters can enhance their protection by purchasing Extra Coverage for valuables like bikes, jewelry, cameras, fine art, and musical instruments. Lemonade's Extra Coverage offers a range of benefits above and beyond a standard renters insurance policy, including deductible-free claims, coverage for accidental damage, and coverage for "mysterious losses."
Although some natural disasters—like volcanic eruptions, wildfires, and tornadoes—are typically covered by renters insurance, your policy generally won't cover flooding, sinkholes, or earthquakes. It also won't cover the theft of your car, mold, damage from pets or pests, or any undocumented items (although Lemonade's claims team will follow up to assist with claims on any items for which you don't have proof of ownership, like receipts or email order confirmations).
Living with roommates? Your renters insurance won't cover their personal property, so you'll each need to have your own policy if you want your stuff protected.
Landlord insurance vs. renters insurance cost
It's typically more expensive to insure a property you own, which is why a landlord insurance policy will tend to cost more than renters insurance. Nationwide, the average cost of landlord insurance is $1,288 per year, or about $107 per month, while the average cost of a renters insurance policy is $186 a year, or $15.50 a month.
Lemonade offers landlord insurance policies starting at $25 per month, and Lemonade's renters insurance coverage starts as low as $5 a month.
Landlord insurance vs. renters insurance summary
| | Landlord Insurance | Renters Insurance |
| --- | --- | --- |
| Dwelling coverage | Included | Not included |
| Personal property coverage | Included for landlord-owned property | Included for tenant-owned property |
| Loss of use coverage | Included | Included |
| Liability coverage | Included | Included |
| Average national cost | $1,288/year | $186/year |
Do you really need insurance as a renter?
Although no states legally mandate tenants to purchase renters insurance, landlords and property managers may require renters to obtain a policy as a condition of their leases—but even if you aren't required to purchase renters insurance, it's still smart to get covered.
Chances are, your personal property is much more valuable than you realize, and in a world where only the unpredictable seems predictable, renters insurance is a remarkably affordable way to achieve peace of mind and protect your financial well-being—so why not get covered by America's top-rated renters insurance company?
Which states currently offer renters insurance?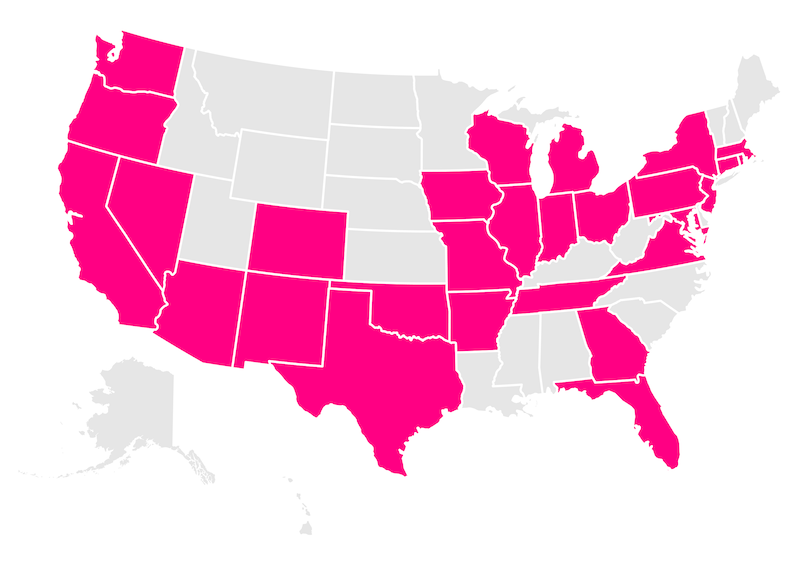 Arizona, Arkansas, California, Colorado, Connecticut, Florida, Georgia, Illinois, Indiana, Iowa, Maryland, Massachusetts, Michigan, Missouri, Nevada, New Jersey, New Mexico, New York, Ohio, Oklahoma, Oregon, Pennsylvania, Rhode Island, Tennessee, Texas, Virginia, Washington, Washington, D.C. (not a state… yet), and Wisconsin.
A few quick words, because we <3 our lawyers: This post is general in nature, and any statement in it doesn't alter the terms, conditions, exclusions, or limitations of policies issued by Lemonade, which differ according to your state of residence. You're encouraged to discuss your specific circumstances with your own professional advisors. The purpose of this post is merely to provide you with info and insights you can use to make such discussions more productive! Naturally, all comments by, or references to, third parties represent their own views, and Lemonade assumes no responsibility for them.represent their own views, and Lemonade assumes no responsibility for them. Coverage may not be available in all states.