Reading real estate news during the pandemic has been a topsy-turvy experience. Urbanites abandoning cities for the suburbs! The sleepy Hudson Valley becoming the new Hamptons!
Another well-worn trope: Rent prices in NYC have plummeted, allowing those who were formerly shut-out of the market to finally move to the city… and giving current residents the chance to trade up for a bigger place or a nicer neighborhood! A recent CNN piece is exemplary of this kind of story; it focuses on real estate brokers who are tapping TikTok in order to push discounted NYC apartments on eager digital natives.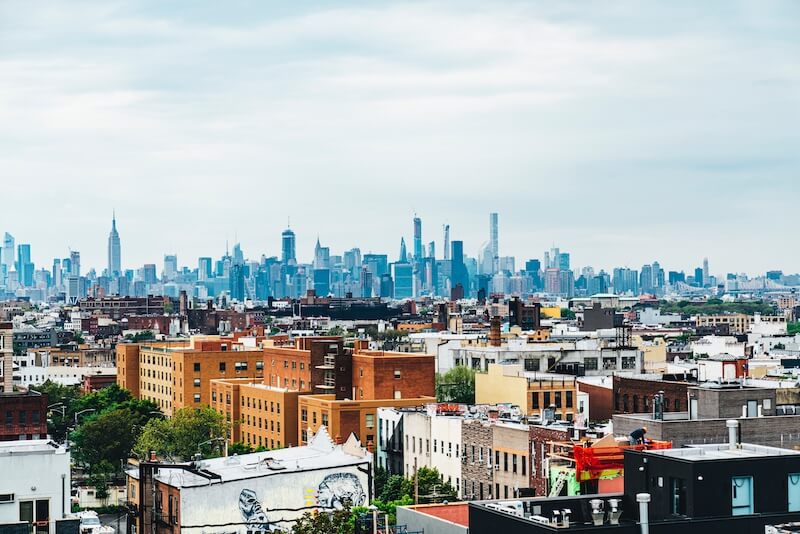 Anecdotally—and statistically—there's definitely truth to the "pandemic bargain" narrative. A brief survey of my Lemonade colleagues turned up plenty of people who had made a move during the age of Covid-19.
I heard about Brooklynites hopping to the East Village for a 1-bedroom, formerly listed at $2,500, now going for $1,850; Washington Heights residents shifting to the Upper West Side, where a better place was available for the same rent; and families living in a downtown Manhattan building who snapped up a larger corner apartment in the building they already lived in, which was being offered for $1,100 less than its pre-pandemic rate. One co-worker, formerly based in Chicago, made the move to New York and scored a 14-month lease that came with two free months of rent.
All of those colleagues are more or less familiar with New York's rental market, and they're aware that these rates are a bit unprecedented (although the post-9/11 era is often cited). What the "pandemic bargain" story often leaves out is that possible reckoning when life returns to some semblance of normal. That bright-eyed 23-year-old who just moved to the West Village might be loving his $1900 studio apartment, discounted from its pre-pandemic rate of $2700… but what happens when the lease is up for renewal in 2022?
We don't want to be a buzzkill. Silver linings are rare in the past year, and new economic opportunities for renters are certainly opening doors for a lot of people. (Landlords, on the other hand, would probably have a slightly less generous take.)
In order to tease out some of these nuances, we spoke to three experts to get their take on whether pandemic-era rental rates will last. First, a bit of context.
Unstable times, unstabilized apartments…
Rent control and rent stabilization in New York often seem like relics of a previous century. And while there are certainly 70-year-old artists still living in dirt-cheap Tribeca lofts they've rented for decades, many other apartments in the five boroughs fall under these codes. (Your landlord might not exactly be advertising this fact—it's worth investigating if your current apartment is actually stabilized.)
Rent stabilization puts a cap on how much your rent can increase year over year, and also prohibits your landlord from simply refusing to let you re-sign a lease when its up for renewal. Stabilized apartments have limits placed on how much the rent can rise in any given year—in late 2019 it was 1.5%; in 2020 it was 0% for a one-year lease re-signing.
But if your apartment isn't rent-stabilized? Well, then you're in a somewhat precarious position.
Ordinary, unregulated apartments have no such parameters. That means that if your landlord decides to increase your rent from $1,500 to $2,000—or, hell, to $15,000—they're able to do so.
Neighborhoods may gentrify fairly quickly in the 21st century, pricing out people who could formerly afford the area… but that process doesn't happen overnight. The pandemic, however, throws a curveball into this scenario.
So the question becomes: Are these rapidly deflated rental rates just a blip, a result of a temporary feeling that 'New York City is over'? Or is this actually a reset in terms of the rental market?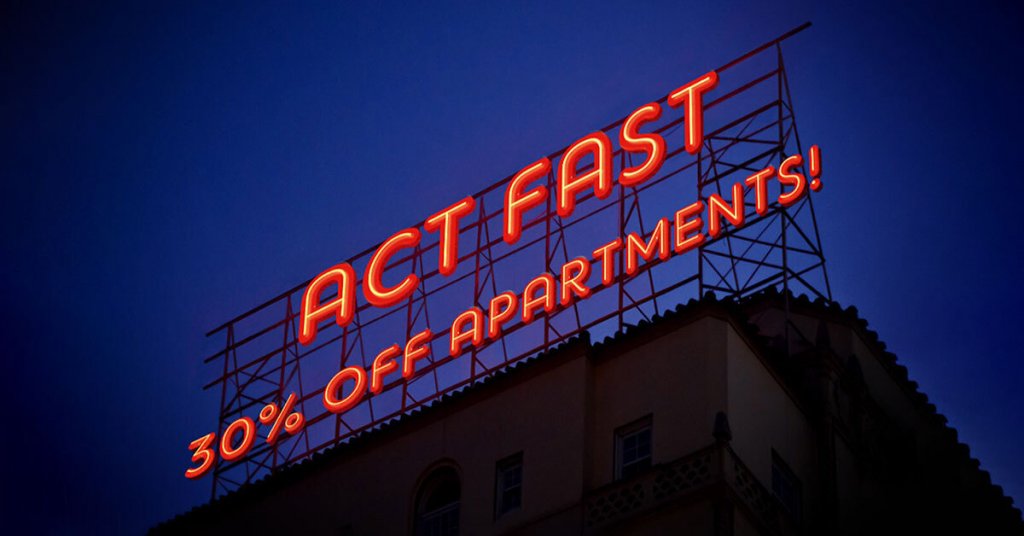 "In my experience, if market demand supports their prices, landlords will try to charge as much as they possibly can for an apartment," ventures New York real estate agent Jeremy Willis.
"Many have lost a lot of revenue (particularly those with commercial tenants) and will need to do what they can to make that up. However, it's hard to say what demand will look like as NYC enters a vaccinated future. Many who have left may not choose to return and many who might have wanted to move here once might see it as less appealing after seeing what happened this last year."
Willis is a proud New Yorker, and he believes that at least some of the Covid exodus from Manhattan and Brooklyn will reverse itself. "If people want to live here and the demand goes up," he cautions, "prices on any non-stabilized units will as well."
Let's make a deal
In the meantime, landlords have been battling to see who can offer more perks and incentives to prospective renters—especially, notes CORE real estate agent Natalie Eisen, in neighborhoods where there are plentiful vacancies. In one case, an owner agreed to four months of free rent in order to get a lease signed.
Broker's fees, she added, are also falling on landlords rather than prospective tenants. And current renters who are up for lease renewal are flexing their muscles. One client of Eisen's pushed for a 10% discount when his lease expired; the landlord demurred, but gave him a $2,000 Visa gift card as an incentive to stay. (I didn't hear of any owners offering free puppies while reporting this story, but… who knows, these days.)
"I have never seen renters have such power in New York City."

—Natalie Eisen, CORE real estate agent
Of course, the obvious thing to keep in mind is that these perks aren't eternal. Your landlord might be dangling two months of free rent when you sign in March of 2021, but that giveaway would likely evaporate in March of 2022. Smartly, Eisen says, many tenants are kicking this problem down the road by requesting 18- or 24-month leases.
"Renters are aware that the concessions they're getting are temporary, and when the landlord looks to adjust the apartment's price in a year or two, the new number will be based on the gross rent [without any 'free month' bargains]," she explains. "Younger renters might be hopeful that their incomes will have jumped enough in two years to help cover the gap. I still think it's inevitable that some renters will be in situations where they can no longer afford the apartments they live in. All of this will depend on the city's recovery over the next couple of years and how many people still choose to live here if they can continue to work remotely. While the number of leases signed continues to increase each month, the vacancy rate is still very high."
"Buying the dip"
"In general, there is an above average amount of uncertainty that exists in urban rental markets like NYC in terms of where market prices will be in the future," says Neil Gerstein, a Growth Analyst at rental site Zumper.
Ah, that "uncertain future"—we've all gotten so familiar with it over the past 12 months! As Eisen noted, one big question mark is how work culture will react post-pandemic. If remote flexibility becomes the new normal, rents might not catapult back to pre-Covid ranges. "I don't see a world in which a crowd of post-college grads don't want to start their lives in NYC, so I think that population will continue to rent," she qualified. "Young families who don't have to deal with the hassle and expense of city living may choose to live elsewhere, though."
So many factors, so little time. Without a crystal ball, prospective renters in today's New York are making a gamble. They're "'buying the dip' and getting a good deal," as Gerstein puts it.
"There isn't much stopping NYC landlords from raising rents drastically upon lease renewal a year from now—save for the risk of vacancy, but that is a pretty significant risk that puts downward pressure on rent growth," he explains. "Additionally, there is quite a bit of uncertainty whether rents will rebound that fast in NYC and other urban markets. A large population of renters may have just left for good, and the influx of new renters into the city may come at a normal, historic pace."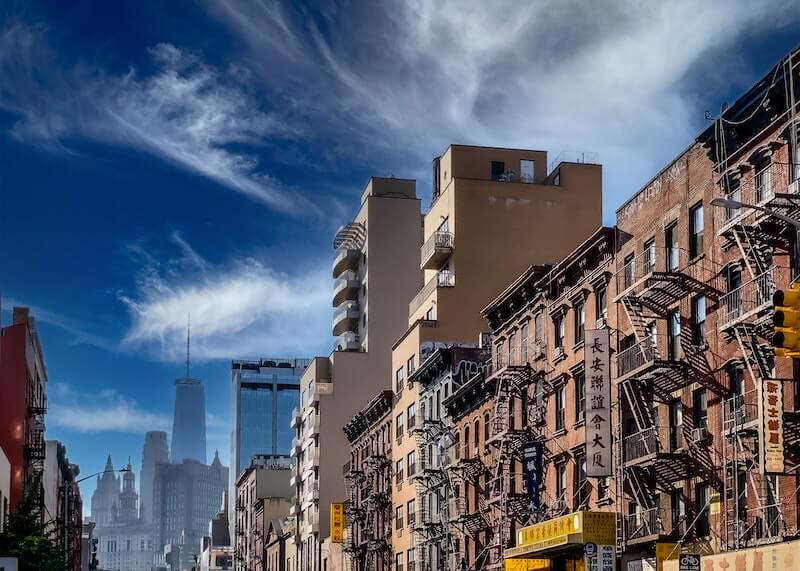 What should all this uncertainty mean for your decision-making process?
Well, if your prospective pandemic bargain rent would already max out your budget, take a deep breath. Remember that any future market correction will have you hunting for a new apartment all over again—perhaps a smaller or more run-down one, or perhaps a place that's not in your dream neighborhood at all.
Playing it safe might just be the best idea. If your "unbelievably cheap," $2100 2-bedroom was renting for $3,200 back in 2019—and if there's no way in hell you could afford to pay $3,200 a month for your new digs come 2022—then you might want to think about other options. Enjoying 12 or 18 months of New York living that'll soon be beyond your reach might just feel like a cruel tease in retrospect.
Or hell, maybe just roll the dice. If the hedge fund guys and art collectors all come back fully vaccinated from Florida and Connecticut, you can always… move to the suburbs.