Summer Road Trip Safety Guide
All the essentials for the journey ahead
It's time to set your out-of-office message, pack up your car, and hit the open road.
Whether you're taking a day trip or exploring coast-to-coast, Lemonade car insurance wants to make sure you have the best (and safest) road trip ever.
Here are some hot tips that will help you stay cool on the road this summer, even as temperatures and gas prices soar.
What we'll cover:
What car maintenance do I need to do before a road trip?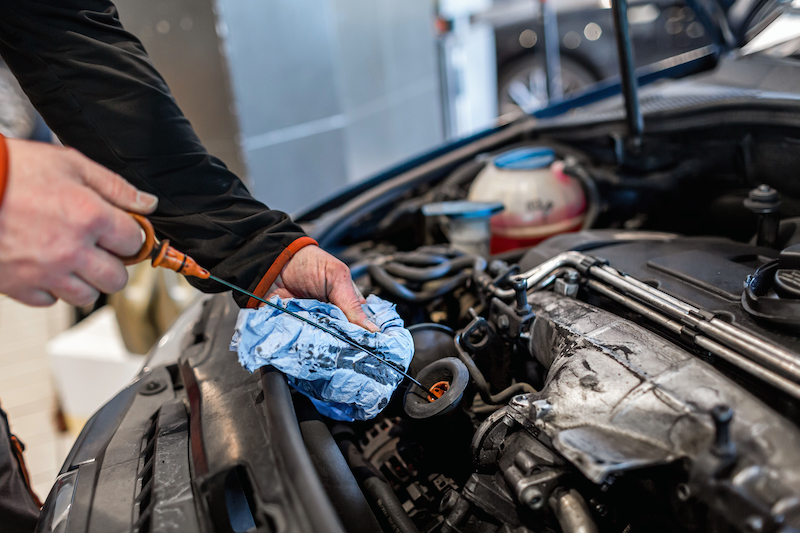 Summer road trips put extra stress on your car. Each mile you drive adds wear and tear—not to mention the toll that blistering heat and unfamiliar conditions can take on the car. Routine car maintenance is essential to staying safe before, during, and after your journey.
It's better to take your car for a tune up from a professional now, rather than dealing with inconvenient and costly repairs later down the road. To help prevent breakdowns and longer-term issues with your car, get your car to a shop for these 5 maintenance essentials:
Tire air pressure check
Oil change and oil filter check
Hoses and belts check
Coolant and radiator check
Tire rotation
Of course, you can also do these yourself if you're feeling really adventurous (and have the tools, time, and experience necessary).
What road trip essentials do I need in my car?
Even with routine maintenance, you can't predict everything that you'll encounter on a road trip. There are some road trip necessities that could be a life saver.
Your road trip checklist should include:
Driver's license
Car registration
Proof of insurance (like your policy document, ID card, or a digital copy via the Lemonade app)
Windshield sun protectors
First-aid kit with user manual
Reflective vests and warning triangles
Cell phone car charger and a portable phone charger
3 gallons of water, plus 1 more gallon per person
Cooler with lots of snacks and non-perishable food
Reusable or compostable trash bags to prevent littering in your car or outside
What should I pack if I'm traveling with kids?
Taking a family road trip can be an adventure, but it means a lot more planning. Keeping your smallest passengers comfortable during the journey requires strategy, patience, and a thorough road trip packing list that includes things like:
A reusable water bottle for each passenger that you can refill at gas stations en route, or from a larger water jug that you keep cool in the car
Travel pillows and blankets
Hats and sunglasses
Enough child-safe sunscreen and bug spray for everyone
You can never be sure how clean or equipped rest stop bathrooms will be. Bring a day pack with these essential toiletries to avoid some messy situations:
Toilet paper
Wet wipes
Hand sanitizer
Extra diapers, baby wipes, and changes of clothes—for the tiniest travelers
During a long car ride, comfort can come in many forms—like bizarre road trip snack combos, a pair of comfy leggings, or a beloved blankie. You'll have a lot of time on your hands while on the road…and let's face it, driving hours on end through corn fields in the Midwest can get really boring for anyone, not just little ones.
Check out these road trip game ideas if you're ready to branch out from I Spy on your next road trip. Audiobooks, podcasts, or Bluey episodes on the iPad can also help pass the time (as long as the driver stays focused, of course).
How can I safely take my dog on a road trip?
Before taking your fur fam on a long drive, bring them along on shorter drives first, to get them used to the experience. Also, confirm ahead of time that the places you plan to visit—from accommodations to attractions—permit four-legged friends. Check out which hotel chains and National Parks are pet-friendly.
Allow plenty of stops for your pet to get some exercise, go to the bathroom, and eat and drink. Try to stick to your pet's normal schedule for meals and toilet breaks as much as you can. Learn more about how you can keep your dog happy and healthy while you're traveling together this summer—like preventing heat stroke and keeping them hydrated.
Good news: A Lemonade pet health insurance policy could help cover the costs of your pet's care at an emergency vet if your fur fam gets sick during your road trip (even if you're traveling out-of-state within the United States).
Keep a digital copy of their medical records—including proof of vaccinations—and a sufficient supply of their medications when you bring your pet on a road trip, just in case.
Am I covered if I travel out of state?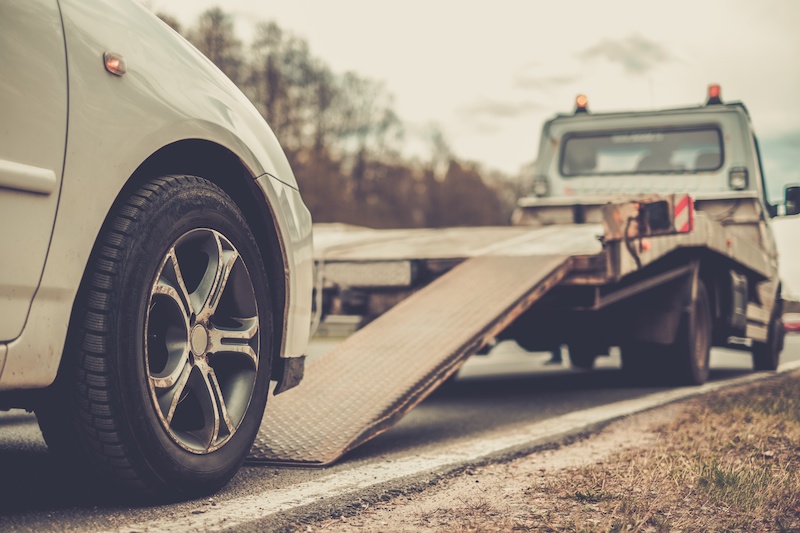 Yes, you're covered when you're traveling out of state! When you buy a Lemonade Car policy, you can rest assured that you're covered to drive anywhere in the US and Canada, as well as in any U.S. territory, during your road trip.
You are eligible for free roadside assistance for all the cars on your policy when you have the Lemonade app downloaded on your smartphone, with permissions and location services enabled.
Say you're based in Cleveland, but you're taking your talents to South Beach (just for a couple weeks of R&R). You'll pass through quite a few states to get there. If your car breaks down along the way, let us know via the Lemonade app, and we'll send in the cavalry to your location—on us— to help with things like towing, jump starts, and tire changes.
Depending on how comfortable you are handling certain situations on your own, having a proper roadside emergency kit will set you up for success:
Flashlight with extra batteries
Jumper cables
Spare tire
Tool kit
If you're involved in an accident while traveling out of state, Lemonade could help cover the costs to repair your damaged vehicle.
But if you're far from home, you may not know where to take your car for repairs. When you include collision coverage on your Lemonade Car policy, you can use the app to find repair shops where you can take your vehicle (or have it towed).
If you need alternative transportation while your car is being repaired and you've included temporary transportation coverage on your Lemonade car insurance policy, you could be covered to continue your trip with a rental car.
Am I covered if I travel in a rental car?
Yes, when you have a Lemonade Car policy and rent a car, you could be covered on your rental car (even if you're traveling out of state).
Keep in mind: The same coverage limits and deductibles outlined in your policy will apply to your rental car. So, if for example you don't include collision coverage on your car insurance policy and you crash your rental car, you wouldn't be covered for the damages.
Is my car covered for vandalism or theft during a road trip?
Did your Subaru got keyed in the parking lot of a historic Route 66 motel? Having comprehensive coverage on your Lemonade Car policy may come in handy.
Depending on your deductible, comprehensive insurance could help cover the costs to repair the damages to your car (or compensate you for the actual cash value of your car in the event of a total loss) for things that are out of your control—like vandalism and car theft.
Here's something to keep in mind, though. If someone smashes your window and steals personal property from the car, that stuff would not be covered by your Lemonade Car policy (except a child car seat, which could be covered if you have comprehensive coverage).
For these kind of thefts, that's where your renters or homeowners insurance would likely come into play—your stolen property could be covered by those policies (and if you bundle your Lemonade Car policy with Lemonade Renters or Homeowners, you'll be eligible for sweet discounts).
How will a road trip affect my car insurance rates?
It's true that mileage is a major factor that impacts your car insurance premium, and a road trip is a quick way to rack up miles on your car.
But a lot of things besides mileage are calculated over time to determine your policy price—like your driving behavior and driving history.
Your lone summer road trip shouldn't have a major impact on your premium if you have safe driving habits and aren't making long drives part of your regular routine. At Lemonade Car, if you're behind the wheel fewer than 9,000 miles a year (around 22 miles daily), you could qualify for a low-mileage discount.
How can I reduce my environmental impact during a road trip?
There are so many ways you can enjoy the places you love on a road trip this summer while still respecting the planet.
Taking a meandering road trip (and, let's face it, driving in general) can have a negative environmental impact. That's why we created an experience that can help repair some of the damage that the automotive industry causes to our precious atmosphere.
When you buy a Lemonade Car policy, we plant trees to help clean up emissions from the miles you drive, offer low-mileage discounts, and reward you with extra savings if you drive a hybrid or electric car. Through our Giveback program, the Lemonade community has already donated $528,031.77 to a dozen worthy environmental causes since 2017, and we only plan to grow our positive impact. It's our small way of making the world a little bit greener, and helping us all breathe a little bit easier
Looking to keep your road trip low mileage? Head to some of the most bikable or most walkable cities in the US—that way you can leave your car in park once you arrive. Looking for a breath of fresh air in nature? Lace up your boots and set that GPS toward some of the best hiking trails in the US (according to the Lemonade team).
Before you hit the road…
While you're behind the wheel for your great American adventure, you want to make sure your vehicle stays roadworthy. But you also want the peace-of-mind knowing that the home you left behind will be safe and secure.
Before you leave, check out these tips on how to prepare your home before a trip—like securely locking up your valuables and contacting your home security company, if you have one.
Your road trip this summer is the time to put a pause on your daily stress and to-do list, and look forward to the road ahead. When you drive with Lemonade car insurance, you can stay confident from the driver's seat knowing we've got your back through all the twists and turns.
Interested in taking Lemonade Car for a spin? Click the button below to get your quote.