Pros and Cons of Hybrid Cars
The Good, The Bad, and The Almost EV.
Hybrid cars have become increasingly popular over the last decade. In the era of high gas prices and increased environmental awareness, it's no surprise.
Before you make the switch to a hybrid, consider what you have to gain—like saving money on fuel while lessening your carbon footprint. On the other hand, it's important to keep other costs associated with hybrid cars in mind. While you may save money at the pump, hybrids could have higher upfront costs than similar, gas-powered car models.
What is a hybrid car?
A hybrid car combines two types of motors. A typical hybrid includes a standard combustion engine as well as an electric motor. So it's not fully an electric car (which would need to be charged), but it's not 100% a gas-powered car, either.
How do hybrid cars work?
These cars are typically powered by both a hybrid battery (which is usually smaller than that of a fully electric vehicle) and a conventional engine (aka an internal combustion engine).
A major distinction that many hybrids feature compared to gas-powered cars is regenerative braking—a process where some of the energy that's "lost" from braking gets recaptured and used to power the vehicle. You won't be fully off the hook from needing to fuel up at the pump with a hybrid car, but charging the hybrid battery via regenerative braking can help improve how far you can go between refills.
What kinds of hybrid cars are on the market?
Some common hybrids you might have heard of before include the Toyota Prius, the Honda Insight, and the Hyundai Ioniq.
But car manufacturers also create hybrid models of popular conventional vehicles, like the Toyota Corolla hybrid, RAV 4 hybrid, and Honda's CR-V hybrid. Most auto manufacturers have some sort of hybrid vehicle in their lineup.
One popular sub-type of hybrid car is a plug-in hybrid (also called a PHEV). You can power this hybrid's electric motor about as easily as you can charge your phone. As the name suggests, you just have to plug it in. When fully charged, a PHEV could run purely on electric power for about 25 to 60 miles. After that, it switches to function as a traditional hybrid. It's a good option for those who want to try an electric vehicle, while also accessing a gas-powered car. With a plug-in hybrid, you get the best of both worlds.
A few popular plug-in hybrids include Hyundai Ioniq PHEV and the Toyota Prius Prime. Is an SUV more your style? There are plenty of plug-in hybrid SUV options out there.
Pros of a hybrid car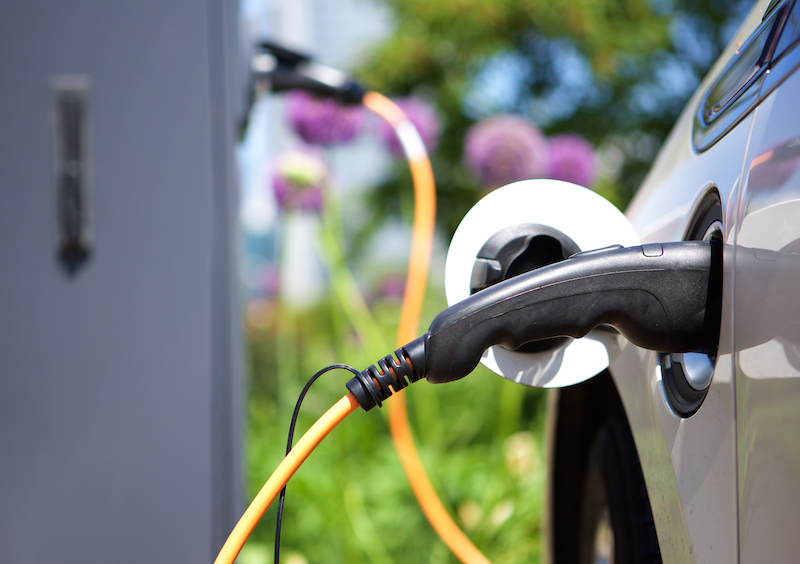 Driving a hybrid car can be an excellent choice if you want to reduce your fuel consumption, deal with fewer maintenance issues, and enjoy a fairly high resale value (if you ever decide to part ways with your sweet ride).
While hybrid cars are far from perfect, they're also a good option for those who aren't ready for a fully electric vehicle yet. Here are some major benefits of hybrid cars.
They have lower fuel consumption
If you're considering a hybrid, you've probably already considered a pretty obvious benefit: Lower fuel consumption and fewer emissions. You've likely also thought about the fact that you could score some of the benefits of driving on electric power, without needing to fully commit to an electric car.
When you drive a hybrid, you'll get more miles per gallon than you would with a conventional vehicle. Take for example the 2022 Toyota Corolla Hybrid, which gets 52 combined miles per gallon, according to the EPA. A conventional 2022 Toyota Corolla gets a combined 34 MPG. When it comes to fuel savings, it's hard to beat a hybrid (unless you're going fully electric, that is).
Hybrids also typically have a longer total range. In the case of the Corolla, the range difference is significant—the hybrid model can travel 593 miles on a fill-up, while the gas-only model has a range of 449 miles.
That said, a plug-in hybrid could add even more flexibility, as it has a set range of full-electric capability when fully charged.
Maintenance can be less costly
Hybrids tend to have fewer maintenance concerns than conventional vehicles. While hybrids do have more maintenance costs than fully electric vehicles (which tend to be the least expensive to maintain), hybrid maintenance costs are generally lower than they are for gas-powered cars.
Don't just take our word for it: A study by the US Department of Energy showed that gas-powered cars cost about 10 cents per mile to maintain, while hybrids cost 9 cents per mile to maintain. Electric vehicles come in with the lowest maintenance cost at 6 cents per mile.
While a penny (or four) might not seem like a big difference, the difference really adds up over hundreds of thousands of miles.
Hybrid cars often have a higher resale value
If you want a car that stands the test of time when it comes to value, a hybrid car can be worth it. They tend to have higher upfront costs, but you could recoup more of that money if you decide to sell your car down the road.
Cons of a hybrid car
Despite all the benefits of hybrid cars, there are still some downsides to consider. Here are a few things you should keep in mind when comparing a conventional car with a hybrid model.
They cost more upfront, and tax credits won't necessarily apply
It's true that hybrid cars tend to cost more than their non-hybrid counterparts.
And if you're hoping for a tax credit to help lower the costs when you purchase your hybrid vehicle, don't get too excited. You won't receive any incentives from the federal government for most types of hybrids. Federal tax credits currently only apply to the sale of electric vehicles and plug-in hybrids. That means you won't get a tax break if you purchase a standard hybrid vehicle.
But at Lemonade Car, we believe that going green shouldn't mean compromising your wallet. There are lots of ways you can lower your insurance costs when you cover your hybrid on a Lemonade Car policy—from bonus discounts for driving a hybrid and bundling Lemonade policies, to savings based on how much and how well you drive.
They may not have the performance you're looking for
Hybrid cars can get a bad rap for lackluster performance. And, unfortunately, that's a sacrifice you might have to make when you go hybrid, along with some other quirks.
Some people cite engine noise (due to the continuously variable transmission) as a potential annoyance. Others say the relatively small engine—generally four cylinders instead of six—leaves much to be desired when it comes to the car's pickup.
Anxious about these factors? Try before you buy. It's a good idea to test drive a hybrid car before you make the purchase, especially if you've never owned one before.
Want to take the plunge for full electric?
Hybrid cars can be a great option for anyone who wants to take the next step as an eco-conscious driver. But fully electric vehicles are also increasingly common.
Electric cars have even lower maintenance costs than hybrids. They'll earn you tax incentives from the federal government, and don't have any tailpipe emissions (though this doesn't mean they have zero environmental impact). Keep in mind: You'll need regular access to a charging station, and it might cost you a bit more up front.
Before we drive off…
If you do decide that a hybrid car is the right fit for you after weighing the pros and cons, why not take Lemonade Car for a spin? We offer extra perks for hybrid drivers—like bonus discounts, and coverage for your home charging station or your portable charger if you drive a plug-in hybrid.
---
Please note: Lemonade articles and other editorial content are meant for educational purposes only, and should not be relied upon instead of professional legal, insurance or financial advice. The content of these educational articles does not alter the terms, conditions, exclusions, or limitations of policies issued by Lemonade, which differ according to your state of residence. While we regularly review previously published content to ensure it is accurate and up-to-date, there may be instances in which legal conditions or policy details have changed since publication. Any hypothetical examples used in Lemonade editorial content are purely expositional. Hypothetical examples do not alter or bind Lemonade to any application of your insurance policy to the particular facts and circumstances of any actual claim.
This post is general in nature. Any statement in this post does not alter the terms, conditions, exclusions, or limitations of policies issued by Lemonade, which differ according to your state of residence. The terms, conditions, exclusions, or limitations applicable to your policy depend upon your unique circumstances, and you are encouraged to discuss your specific circumstances with your own professional advisors. The purpose of this post is merely to provide you with information and insights you can use to make such discussions more productive. Naturally, all comments by, or references to, third parties represent their own views, and Lemonade assumes no responsibility for them.
Coverages and other features described may not be available in all states.