Illinois Homeowners Insurance Guide
Getting coverage in the Windy City should be a breeze.
Just about 75% of Illinois' population lives in the greater Chicagoland area, where you will find college towns, small cities, miles of beachfront, and yes, even more pizza.
Chicago is the third-largest city in the country, boasting a gorgeous skyline, scenic riverway, world-class museums, live jazz and blues, and superior pizza (we said what we said, New York). It's no wonder that Conde Nast has named Chicago the best big city destination for four years in a row.
For those looking for big city energy with some small town heart, settling down in the Land of Lincoln might be for you. (And of course, there are plenty of other places to settle down in Illinois, beyond the hustle of Chicago.) We're going to take you through some hidden gems and insider tips for Illinois living, and also go through the basics of homeowners insurance coverage, so you can get the financial protection you need with ease.
What does Illinois home insurance cover? 
Illinois sits smack dab in the middle of the country, with the northeastern corner nestled along Lake Michigan. Living in Illinois means humid, hot summers with long, cold (and yes, windy) winters—and downright idyllic falls and springs (besides torrential downpours, of course) .
Illinois homeowners need to prepare for natural risks, such as severe storms, floods, tornadoes, and the power outages that may happen as a result. It's worth nothing that while no insurance policy can cover you from every possible thing in the universe, the right homeowners policy can keep you financially afloat through an array of common situations.
You might know that a home insurance policy is a good (and necessary) idea, but you might not have a handle on all the moving parts. We've got a very extensive, plain English guide here, so feel free to take a deep dive into the specifics—but for now, we'll break down the basic policy features for you here, so you can get a grasp on the general things a policy covers.
Dwelling
'Dwelling coverage' helps pay for damages to the structure of your home. So, if your pipes burst next winter and damage your walls, or a windstorm blows over a tree and damages your home, you're covered.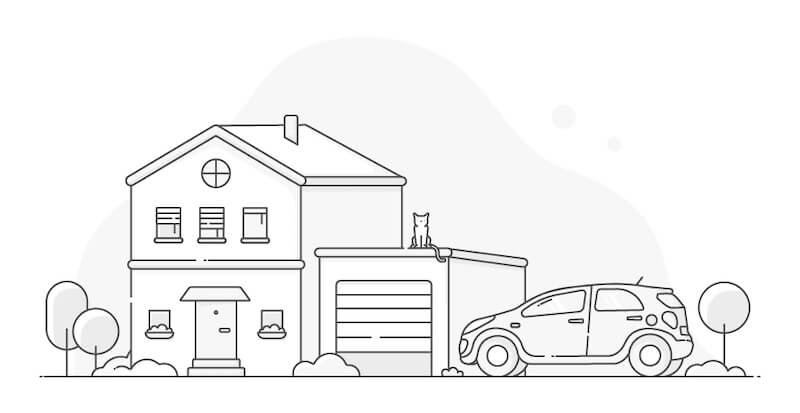 Other Structures
If one of the dangers mentioned above causes damage to your driveway, fence, shed, or other structures on your property, your homeowners insurance has you covered.
Loss of Use
If you can't live in your home due to covered damages, your 'loss of use' home insurance coverage can help pay for a temporary place to stay and basic living expenses above what you'd normally pay, such as food, laundry, parking, etc.
Personal Property
Personal property coverage protects your stuff both inside and outside your home. So, if your couch is ruined due to a burst pipe or your laptop is swiped at a coffee shop, homeowners insurance has your back. With Lemonade, if your insurance claim is approved, you'll receive the replacement cost of your personal belongings back in your pocket.
Liability coverage
If your neighbor slips and falls on an ice sheet on your driveway, you could be held liable. If someone is injured on your property, or anyone on your policy causes damage to someone else's property or stuff, your insurance company should have you covered.
Medical protection
If your neighbor needs to go to the hospital because of that slip and fall, your coverage will kick in to cover the medical payments. Home insurance covers you if a guest gets injured at your place, or if you accidentally cause injury to someone outside your home.
How much are home insurance rates in Illinois?
| City | Average cost of homeowners insurance |
| --- | --- |
| Chicago | $1,911 |
| Springfield | $940 |
| Peoria | $914 |
| Rockford | $925 |
| Champaign | $1,155 |
There's no standard policy price when it comes to homeowners insurance for residents of Illinois. A 60-year-old in a Springfield townhouse will pay a different monthly premium than a young family who own a unit in a high-rise apartment complex off of Grant Park.
According to Bankrate, Illinois residents are pretty on par with the rest of the country when it comes to homeowners insurance premiums. The average cost of homeowners insurance in Illinois is around $1,322 a year. To put that in perspective, the national average annual premium for homeowners insurance is $1,312.
The amount you pay on homeowners insurance will depend on your property, your insurer, your coverage limits, and your deductible.
What are the different types of homeowners insurance?
Lemonade offers two types of homeowners insurance policies: one for single-family homes, (called HO3 in insurance-speak), and one for condo insurance (HO6). There are minor differences between the two, and you'll choose the right policy depending on the type of home you're looking to insure. A key difference is that homeowners own and are responsible for everything on their property, (home, garage, fence, etc.), condo owners with HO6 policies are only responsible for the outermost walls of their unit, inward.
Want to lock-in a Lemonade homeowners insurance quote? Our 100% digital application takes just a few minutes (and it's fun, too!).
Where are some great places to buy a home in Illinois?
Urban, suburban, and a whole lot in between—the prairie state is home to tons of great neighborhoods, which feature lots of local flavor, pride, along with many local parks and public beach fronts.
We'll start with Chicago and take you through two neighborhoods we love, so you can get inspired. Keep in mind that within the city limits alone, there are over 200 distinct neighborhoods, so if you're thinking of making moves, be sure to do some in-depth research first…
Andersonville
This quirky northern Chicago neighborhood has loads of charm, with laid-back appeal. In the 19th century, an influx of Swedish immigrants moved to the neighborhood, which still gives it its local flavor. These roots can be appreciated at the Swedish American Museum, and a world-famous Swedish diner, Anne Sather, which serves up Swedish pancakes swimming in boysenberry jam and cinnamon rolls as big as dinner plates. Andersonville is an easy, 30-minute train ride to downtown Chicago, and is a quick hop, skip, and a jump to the lake.
The neighborhood features bungalows, townhouses, and apartments for purchase. According to Zillow, the average home value of homes in Andersonville is $593,000.
Hyde Park
Amelia Earhart and Chaka Khan once called the southern Hyde Park neighborhood of Chicago home, and it's easy to see why. The neighborhood is home to The University of Chicago, one of the nation's most hallowed institutions for higher education, as well as to The Museum of Science & Industry, which is the last standing building from the 1893 World's Fair. There's alo tons of restaurants, bars, and even butterfly gardens.
According to Zillow, the average home value in Hyde Park is around $312,000.
Buying a home outside of Chicago
Evanston
Ladies and gentlemen, we have entered suburbia! Evanston is on the border between the northern suburbs of Chicago and the northern city limits. It's home to Northwestern University, sits on Lake Michigan, and has a downtown filled with restaurants, eclectic shopping, and live music spots. The Chicago train system, "the L", runs through Evanston, so hopping to the city is quick and easy—whether it's for a daily commute or a weekend outing.
According to Zillow, the average home value in Evanston is around $466,000.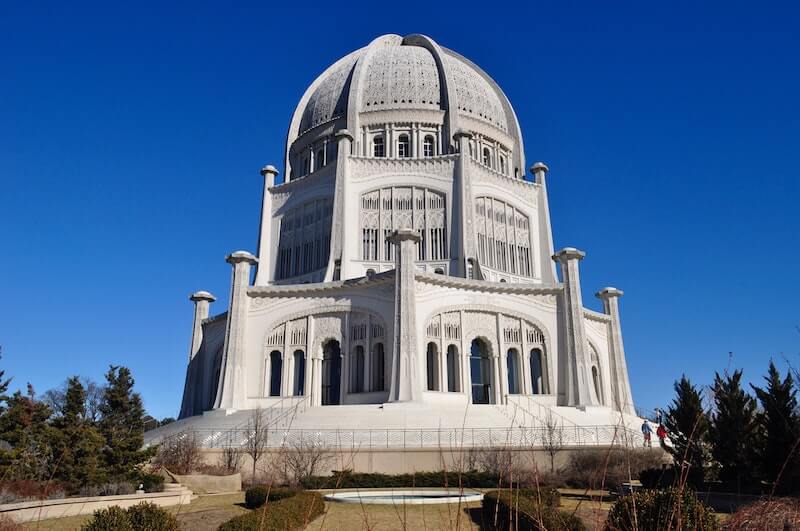 Springfield
Illinois politics are… never boring, so why not call the Illinois capitol home? Springfield is located smack dab in the middle of the state. Besides the Illinois State Capitol, with its glorious 405-foot dome, Springfield is known for being Abraham Lincoln's home from 1844 to 1861. You can visit Lincoln's presidential museum and library, and visit the 16th president's preserved abode at the Lincoln Home National Historic Site.
Buying outside of Chicago's orbit will pleasantly surprise interested homeowners looking to stay within budget. The average value of homes in Springfield is around $133,000.
Illinois real estate agents to follow on Instagram
Finding your dream home starts with the right real estate agent. We scoured social media to find some of the top local agents working in Illinois, who will make it their mission to get you the keys to the next exciting chapter of your life.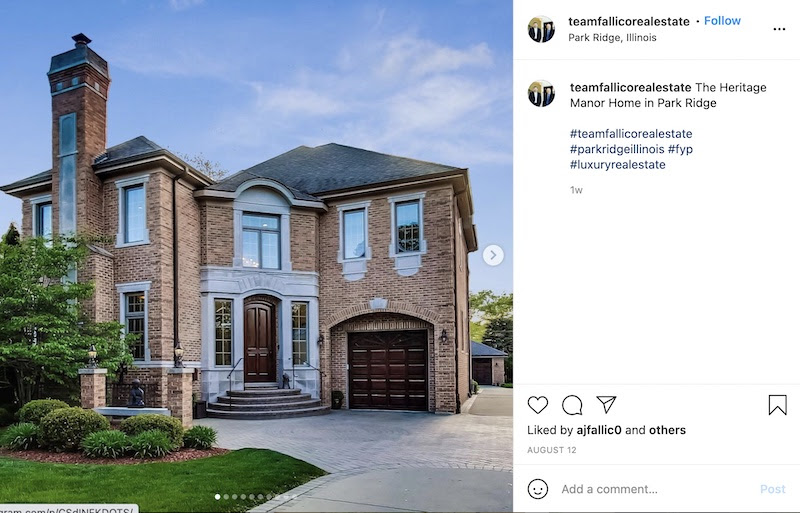 Craig and Nick Fallico are a father-son team that have over 50 years of real estate experience between them. They show properties for every price range in Chicago, as well as surrounding suburbs. Teamfallicorealestate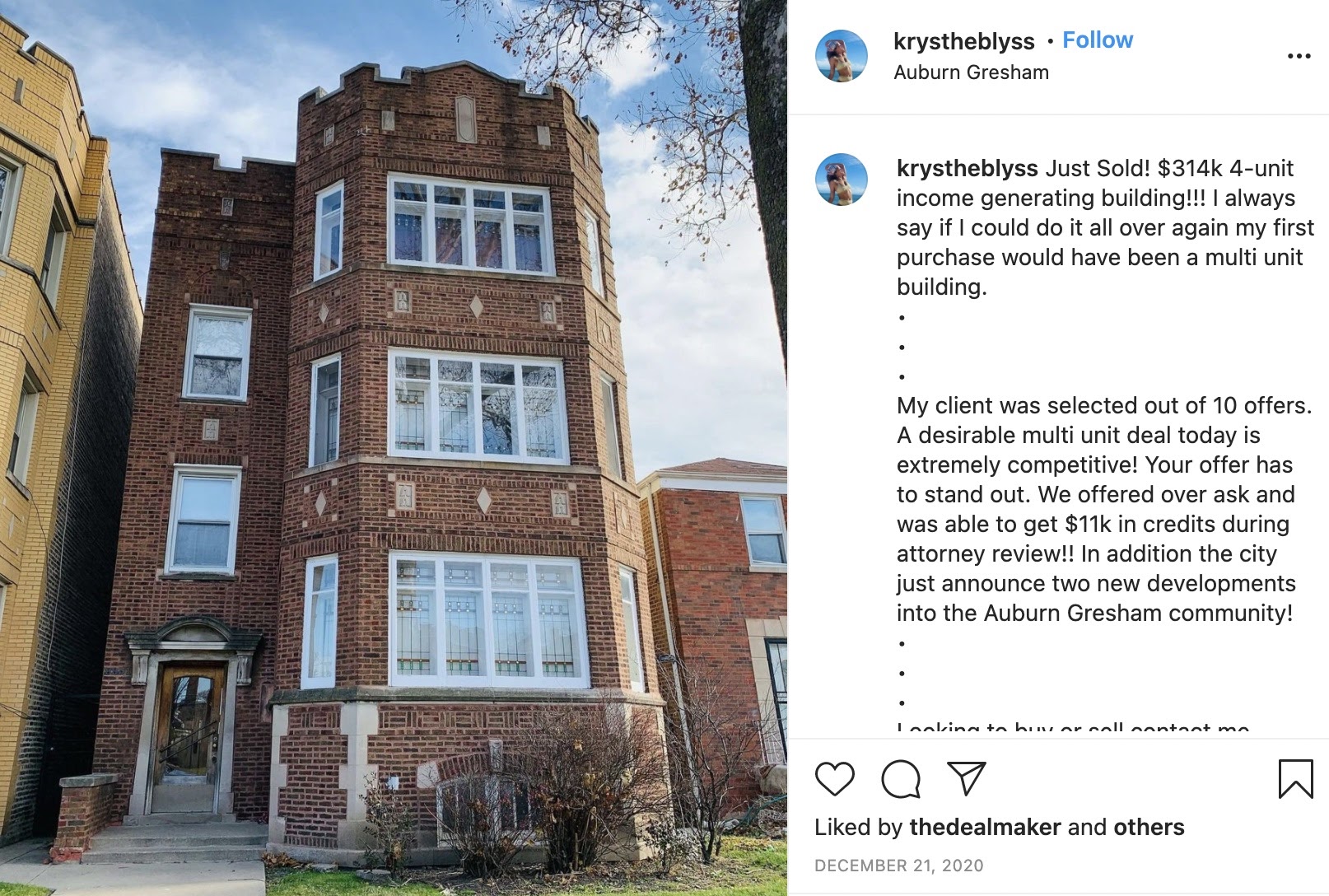 Krystal Corley specializes in listings in the Chicago metropolitan area. In addition to helping her clients find their perfect properties, she also is committed to giving back to the community. Krystheblyss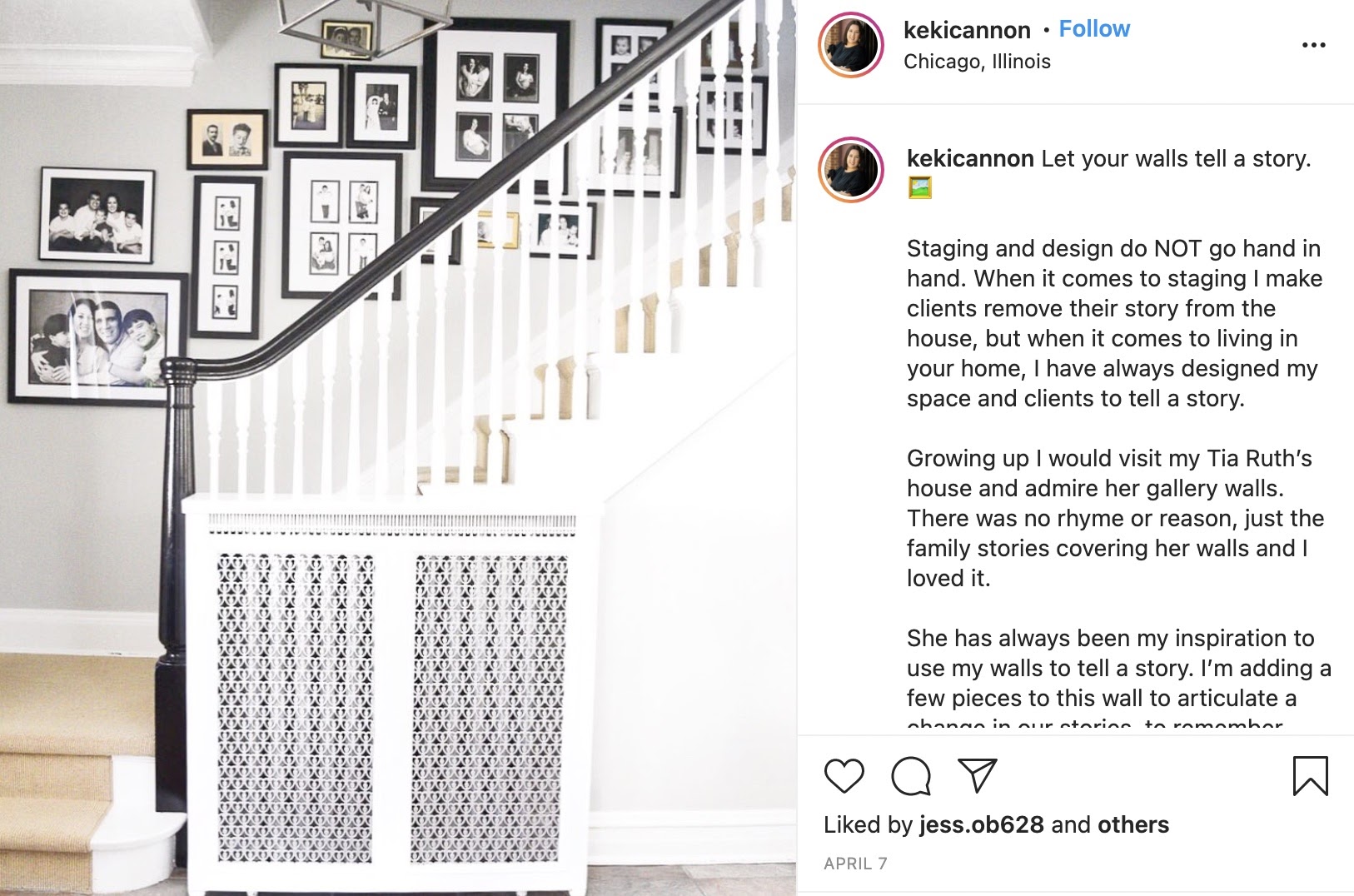 Keki Cannon is a real estate agent with a flair for interior design and home staging. Whether you're buying or selling in the North Shore area, Keki will help you feel right at home. Kekicannon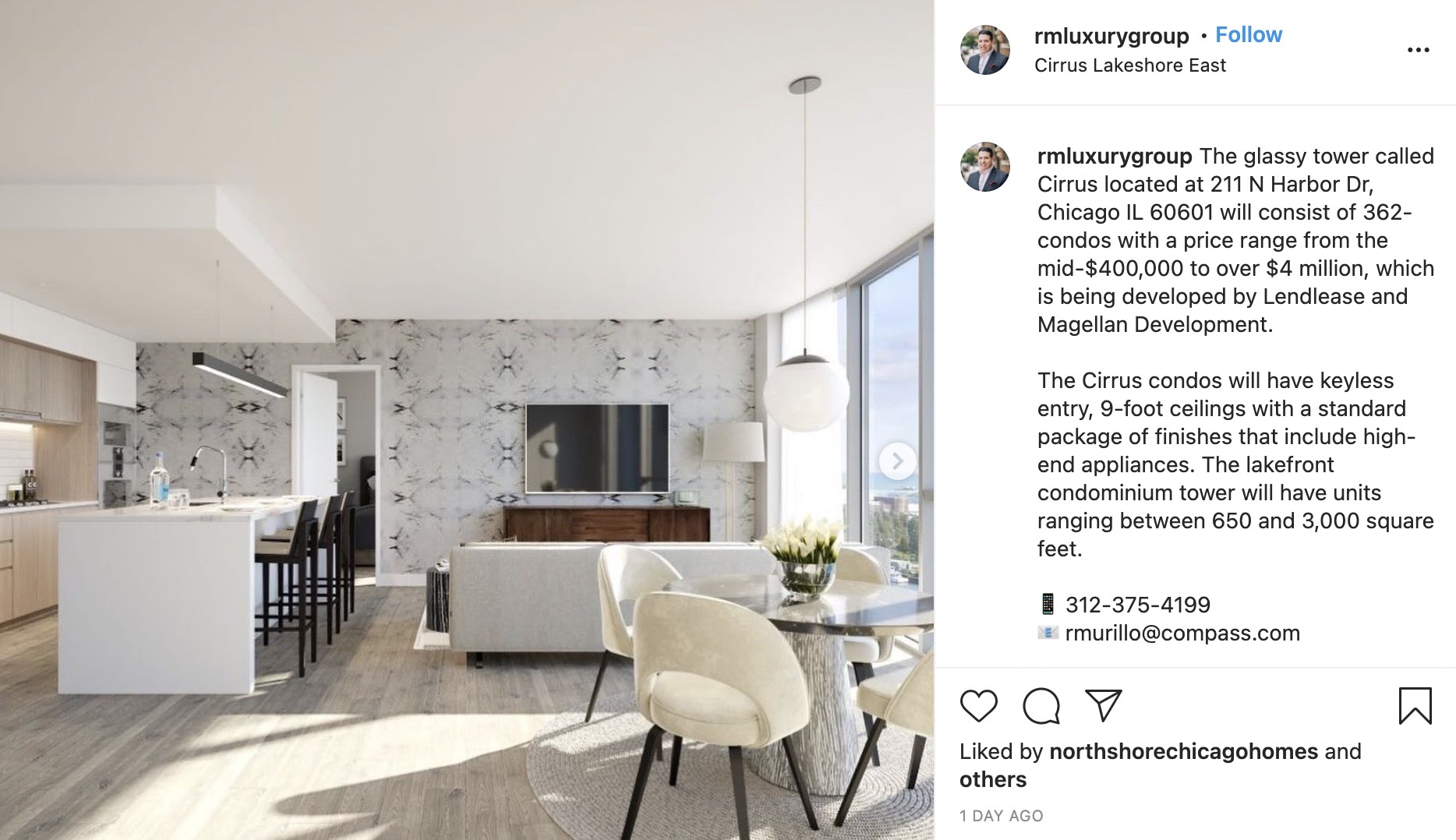 Rafael Murillo specializes in luxury real estate in and around Chicago. From luxury high rises to pastoral estates, his Instagram is the definition of "curb appeal". Rafael even helps professional athletes relocate to the Windy City, so you know he means business. Rmluxurygroup
Random facts that make Illinois great
The next time an ignorant friend asks why you would want to live in Illinois, here are some Jeopardy-worthy factoids you can inspire (and annoy) them with.
Junk food central
Illinois is a trailblazer when it comes to fast food chains and famous sweets.
In 1955, the first McDonald's was opened in Des Plaines, Illinois
In 1940, the first Dairy Queen opened in Joliet, Illinois.
In 1893, Wrigley Gum made its debut at the Columbian Exposition, and went on to become the nation's largest chewing gum company. To this day, the Chicago Cubs play in "Wrigley" Field.
In 1930, the Twinkie was invented by James Alexander Dewar in Schiller Park, Illinois. We can't help but wonder if that 90-year-old Twinkie is still edible today…
80% of Illinois is made up of farmland
There are over 72,000 farms taking up an average of around 360 acres of Illinois soil each. Illinois is one of the nation's leading growers of soybeans and corn. Illinois farms also produce a significant amount of hay, wheat, and rye.
Every St. Patrick's Day, the Chicago River is dyed green
Since 1962, the City of Chicago has partnered with the Chicago Plumbers Union Local 130 to dye the Chicago River kelly green every St. Patrick's Day. The exact formula for the shocking green dye is a trade secret. Members of the union claim that the dye is vegetable-based, even if it does look like melted-down Slimer.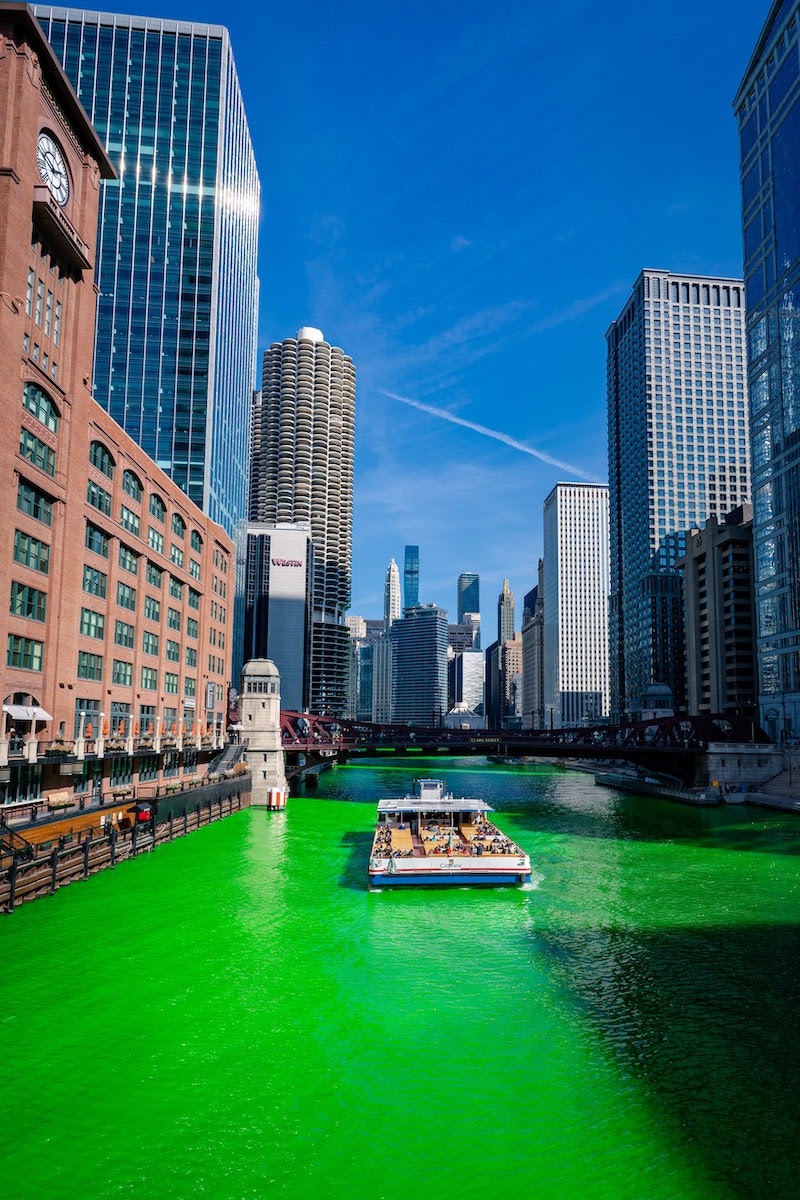 Illinois is the pumpkin capital of the world
Do you enjoy a traditional Thanksgiving pumpkin pie? That pureed gourd in a can probably came from Illinois! More than 85% of packaged pumpkin comes from Morton, Illinois. Drive into Morton in September to celebrate the town's annual pumpkin festival.
Wilco is from Chicago!
There may be more famous alt-country bands out there, but we can't think of them. Jeff Tweedy's shaggy group has so much local pride that they put one of Chicago's architectural oddities on the cover of their 2001 album (the structure is now referred to as 'the Wilco towers.').
Indie rock nerds will also delight in knowing that cantankerous genius Steve Albini also has a recording studio in Chicago. He helped define the sound of bands like the PIxies—maybe you're next?
---
BTW, we've started offering car insurance in Illinois! Woohoo! Learn more about our brand-new, earth-loving coverage here.