Illinois Pet Insurance Guide
Get your best friend covered in the the Land of Lincoln.
Illinois pet parents: Whether you've got a Chinook in Chicago, or a Pug in Peoria, you've come to the right place. We'll take you through the hidden gems and insider tips of being an Illinois pet parent, and while we're at it, we'll go through the ins-and-outs of pet insurance so you can keep your furry companion (and your wallet) covered from hefty veterinary bills.
Here's what we'll discuss:
What pet insurance plans does Lemonade offer?
With a Lemonade pet insurance plan, there are numerous ways to customize your policy with our coverage options.
To begin with, a base Lemonade pet health insurance policy will assist in covering the costs of medication, tests, and treatments if your cat or dog has an unexpected accident or illness (provided it's not related to a pre-existing condition, and occurs after your policy's waiting period has ended).
Lemonade also offers three preventative care packages:
Preventative Care package
Preventative+ Care package
These packages are designed to keep your pet healthy and help cover expenses you're probably paying for routine care anyway, such as check-ups and teeth cleanings. By adding one of these packages to your Lemonade policy, you'll get access to all kinds of things—like your annual blood tests, vaccinations, wellness exam, and more. There may be some applicable exclusions.
Depending on your pet's age, this package covers things like spaying/neutering, vaccinations, microchipping, and flea and tick treatments.
You can also customize your Lemonade policy with a mix and match of optional add-ons like:
Physical therapy
Vet visit fees
Dental illness
Behavioral conditions
End-of-life and remembrance
These coverages can help take a bite out of pricey treatments, services, and trips to the vet.
Lemonade Pet policyholders also have access to Chewy's Connect with a Vet service, which allows you to chat with veterinary professionals on any aspect of your pet's health and well-being. Keep in mind that this service is a supplement to in-person or virtual vet exams, and the Chewy team cannot prescribe medication or diagnose illnesses.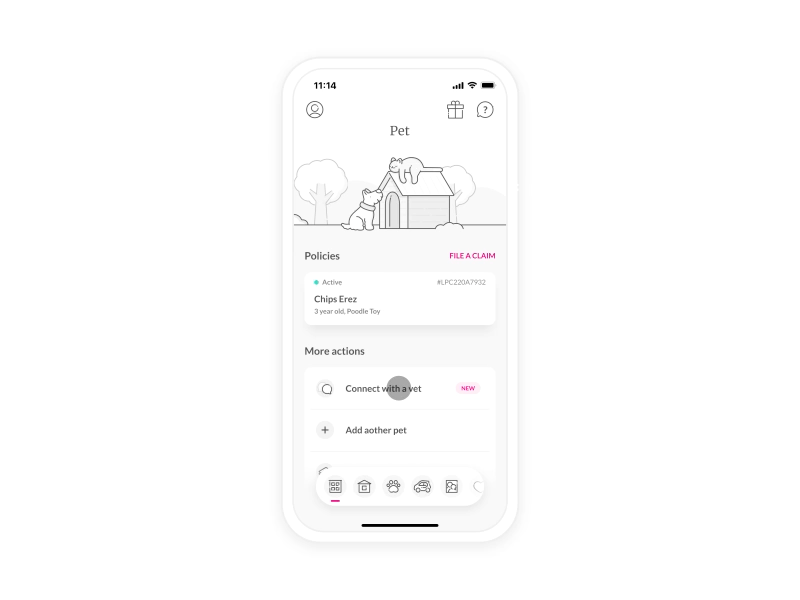 What does a Lemonade pet insurance policy cover?
Pet insurance can cover a lot (but it's still important to be versed in what your policy doesn't include). Here are just a few of the things that a Lemonade Pet policy could come in handy for, depending on your specific policy details:
Bloodwork
X-Rays
MRI
CT Scans
Lab Work
Urinalysis
Ultrasounds
Cancer
Emergency Care
Surgery
Heart Disease
Hospitalization
Road Accidents
Outpatient Care
Allergy Medicine
Specialty Care
Injections
Prescription Medications
Arthritis Medication
Knee, Elbow & Hip Dysplasia
How does pet insurance work at Lemonade?
Here's an example of how a Lemonade pet insurance policy works:
Buy a policy. You answer a few quick questions about your German Shepherd, Aurora, and build your pet's policy with the help of our friendly AI chatbot Maya. The monthly premium you pay is determined by a few factors, mostly things that you can customize, like your annual deductible, your co-insurance, and the annual limit on your plan. (If you want, you can take a deeper dive into how pet insurance works to help you build your perfect policy.) Pet insurance coverage with Lemonade can cost as little as $10/month. 
Go to the vet. You rush Aurora to the vet after he broke his leg from going too hard at the dog park. The exam, x-ray, and cast cost you $1,000. Woof. But because you have pet insurance, you don't have to worry about the full amount. Get the scoop on what we cover here. 
Get your money back. Aurora is safely on the mend and you get up to a $900 reimbursement back in your pocket from Lemonade!

It's worth noting that as your dog ages, they will require more veterinary care and treatments, which is why it pays to take out a pet insurance policy for your dog as early as possible. If you try to sign your 13-year-old dog up for insurance for the first time, they might be declined due to their age; either way, they're more likely to have pre-existing conditions that won't be covered by insurance.
At Lemonade, you can cover your pet from the time they're two months old.
What is pet insurance?
Pet insurance helps cover the costs of your vet bills. You pay a monthly premium to the insurance company, and in exchange, you can care for your canine or feline fur fam without stressing about the costs.
How much does pet insurance cost?
Several factors impact your pet insurance quote, including:
Cat vs Dog: Cats are usually cheaper to insure than dogs because medical costs are generally cheaper for cats.
Breed: For example, mixed breed dogs tend to cost less to insure because they often exhibit the concept of 'hybrid vigor,' potentially having fewer health problems than purebreds.
Age
Where you live
The coverages you choose
The deductible, co-insurance, and annual limit you choose
Learn more about the costs of pet insurance here.
Safeguard your pet from Illinois threats
Snakes, spiders, plants, oh my! Illinois might enjoy a balanced continental climate without the threat of too many natural disasters. Still, if you're an Illinois pet parent, to avoid an emergency trip to the vet, you should be aware of the local dangers.
Snakes
Illinois is home to forty native snake species, four of which are venomous, the cottonmouth, copperhead, timber rattlesnake, and the massasauga. The best way you can prevent your pet from getting a snake bite is by paying attention. If you're hiking in nature, keep your dog on a leash so you can pull them back quickly if a snake is in the area. During daytime hours, snakes love basking in the sunshine on rocks and logs. Piles of timber and leaves are ideal hiding places for a slithering visitor so keep those off your property. If you know that a snake has bitten your pet, don't waste a moment trying to figure out whether it was venomous or not. Take them to the vet asap. Don't try to kill the snake to bring with you either—it's unnecessary to determine the bite's toxicity and dangerous for you as well. Keep your pet calm, and keep the bitten area below the heart if you can. Some of the options for snakebite treatment for cats and dogs include antibiotics, pain medication, intravenous fluids, and antivenom for the occasional severe case.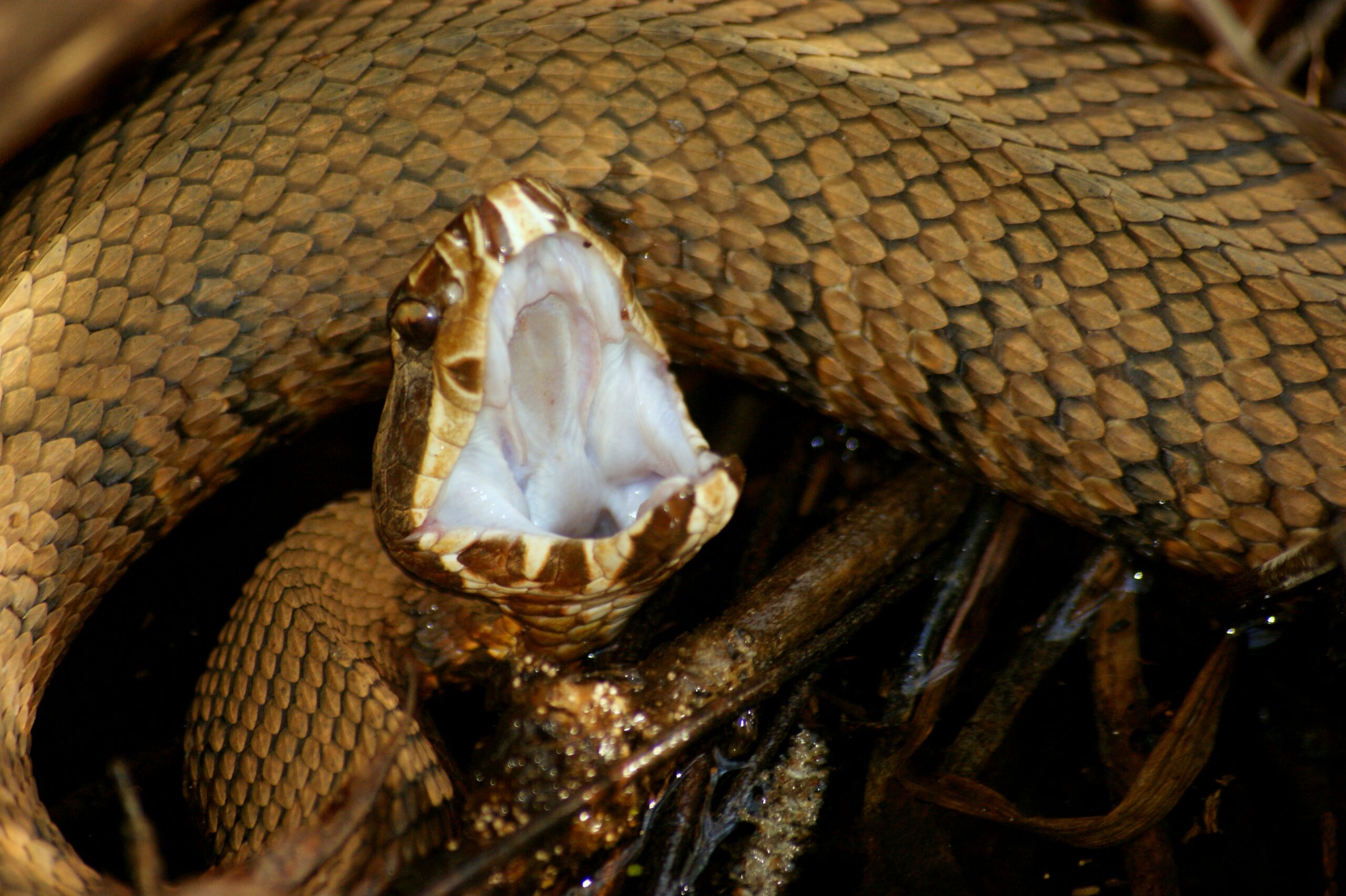 Black widow and brown recluse spiders
Most of the spiders native to Illinois are not poisonous. However, you need to watch out for the black widow and brown recluse spiders. It is well-known how poisonous the female black widow is. However, she will only bite under provocation. The brown recluse spider is nocturnal and is also not aggressive unless agitated. Dark and warm environments are favorite spots for both black widows and brown recluses, such as your shed, garage, or attic. Your feline could end up with multiple severe bites if they try to "catfight" with a dangerous spider, especially since they love playing with their prey.
A brown recluse bite can lead to necrosis, which is severe local tissue destruction. Symptoms of brown recluse bites include swelling, blistering, pain, and a bullseye pattern around the bite (this is the cells dying from the venom). Black widow bite symptoms include tremors, extreme pain, muscle stiffness, and even paralysis. Both spiders can cause disease in cats and dogs, and both have the potential to be fatal in pets. If you suspect a spider attack, take your pet to the animal hospital ASAP.
Black widow bites can be treated with pain medication, IV fluids, muscle relaxants, and antivenom. Treatments for brown recluse bites include antibiotics, a drug called Lepsone, and thorough antiseptic cleaning.
Toxic plants
Most fur parents are aware of the dangers of chocolate, onions, and tomatoes being toxic foods for their fur babies. But how many take into consideration the toxic plants found in nature?
When your four-legged family member hangs out in the backyard, or goes for a walk, keep your eyes peeled for these toxic plants, commonly found in Illinois. Your pet should immediately be taken to the vet if you suspect they have ingested a harmful plant. The ASPCA animal poison control is also a good place to turn to. Here is their phone number: (888)-426-4435. You can also contact the Illinois Poison Center. Their poison center helpline number is: 1-800-222-1222.
The list of toxic plants that are native to Illinois is long. This is not a comprehensive list of plants that are poisonous for your pets, but a few that are highly toxic are listed below. Contact your local veterinarian immediately if your fur babies ingest any plant that you are unfamiliar with.
| Name of plant | Toxic to dogs | Toxic to cats |
| --- | --- | --- |
| St. John's Wort | √ | √ |
| European Yew | √ | √ |
| Hyacinth | √ | √ |
| Azalea Baneberry | √ | √ |
| Hydrangea | √ | √ |
| Lantana | √ | √ |
| Lily Of The Valley | √ | √ |
Top Illinois dog parks
Energetic pup? Let them run wild in one of Illinois's many off-leash dog parks. Just make sure your pup's vaccinations are up-to-date and that they are spayed or neutered before you let them cut loose.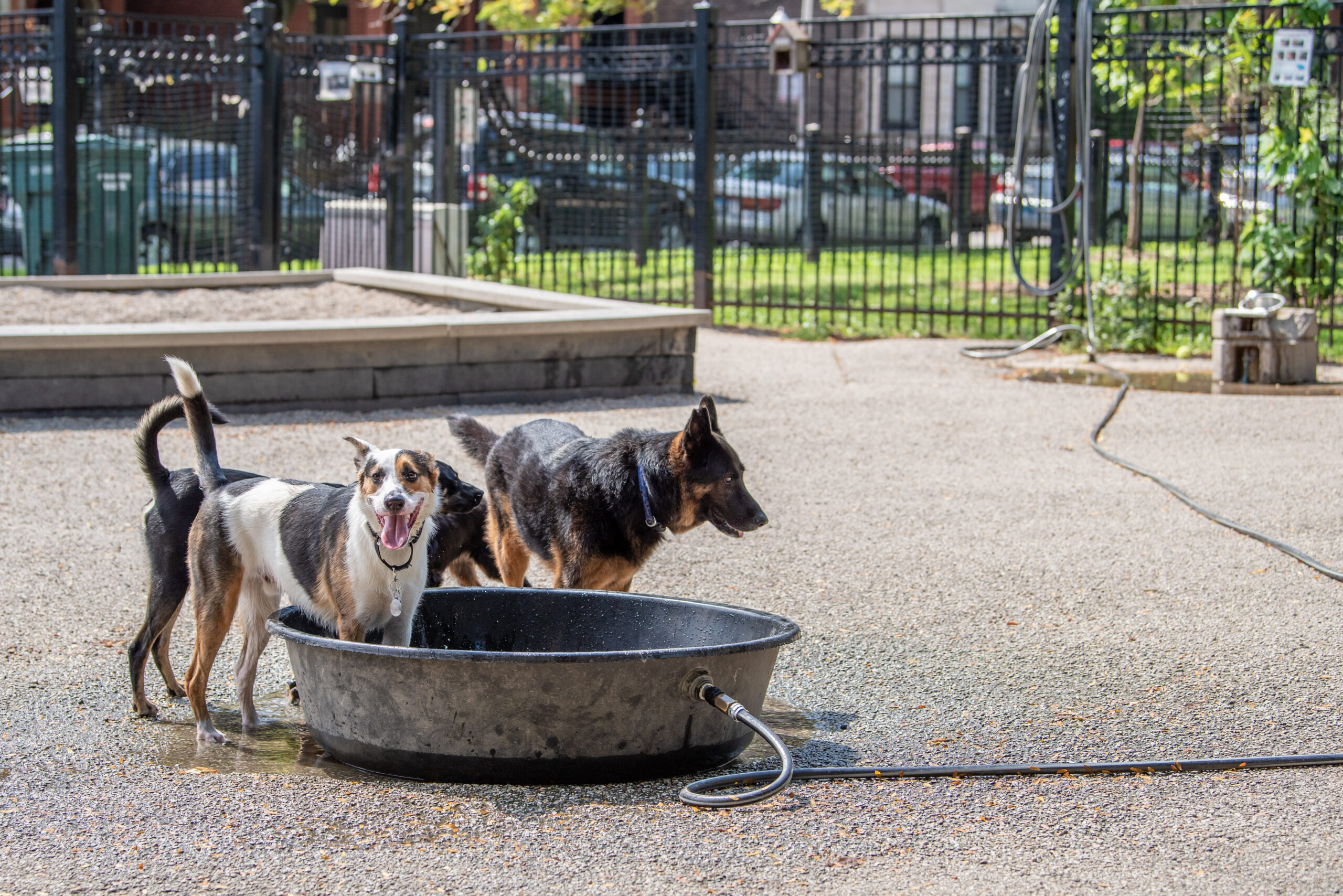 Support Illinois-based pet businesses
Support small Illinois businesses while keeping your best friend totally pampered!
Before we go…
Being a pet parent is just the best, isn't it? The companionship, the kisses, the laughter! Pets add so much to our lives. The love that Illinois pet owners have for their furry companions is real. In fact, an article from Illinois State University found that pets provide comfort even for those working remotely. It's a real puppy love "tail of our times."
Of course, our pets are dear to us, but vet bills can really take a gnaw at our finances, which is why more and more pet parents decide that pet insurance for dogs or pet insurance for cats is the best thing they can do. Learn more about whether pet insurance is the right choice for you and how much pet insurance costs. Learn more about whether pet insurance is the right choice for you and how much pet insurance costs, or just get a quote with Lemonade. It's fast, easy—and fun!
BTW, we now offer Lemonade Car in the Land of Lincoln. If you and your fur fam want to drive in style, go ahead and check out Lemonade's brand-new car insurance, and get your free quote. Learn more about Lemonade Car here.
---
A few quick words, because we <3 our lawyers: This post is general in nature, and any statement in it doesn't alter the terms, conditions, exclusions, or limitations of policies issued by Lemonade, which differ according to your state of residence. You're encouraged to discuss your specific circumstances with your own professional advisors. The purpose of this post is merely to provide you with info and insights you can use to make such discussions more productive! Naturally, all comments by, or references to, third parties represent their own views, and Lemonade assumes no responsibility for them. Coverage and discounts may not be available in all states.