The Ultimate Pre-Vacation Travel Checklist
Don't leave home without doing these simple things.
You deserve a vacation! Taking a break from your day-to-day life is vital to your sense of well-being, your relationships, and your productivity.
According to a University of New York study, taking the occasional vacay could even help you live longer. Whether your travel plans include escaping to an island getaway, enjoying some international travel around a European city for two, finally taking that great American road trip, or enjoying a simple staycation—unplugging and unwinding might be just what the doctor ordered.
But we get it: In addition to printing off your boarding pass, packing your carry-on bag, and annotating your guidebooks, everything you need to do to pack up and leave home can create its own stress. We're here to help put your mind at ease with some homeowner travel tips.
We've compiled a pre-travel checklist to ensure that your home is as secure and organized as possible before you go.
✔️ Contact your home security company
If you have a home security system, let your provider know the dates you'll be out of town. Be sure to give them the names of the neighbor or house sitter who might be in your home to take care of plants, pets, or your mail. If the security company has their names on record, and the alarm goes off by mistake, the issue can be resolved more quickly.
✔️ Lock up your valuables
Invest in a quality safe to keep precious valuables and documents out of harm's way. For example, this SentrySafe is fire and waterproof, and has over 5,000 5-star reviews on Amazon.
What's important enough to lock up? You'll probably want to keep the following things safe:
Jewelry, gold, or loose stones
Birth certificates
Extra credit cards and debit cards
Photocopy of your driver's license
Social security card
Deed to your property
Car title
Medical documents
Passports (if you're not traveling abroad, of course)
✔️ Consider your homeowners insurance
Before you leave, it might be a good opportunity to review your homeowners insurance, and make sure that you have sufficient coverage for your home and your valuables, in case of theft or natural disaster.
Did you know your homeowners insurance also covers your valuables while you're traveling? Take a closer look at your dwelling coverage, personal property coverage, and scheduled personal property coverage (which we call Extra Coverage here at Lemonade). Adjust accordingly, and enjoy some much deserved peace of mind. We've also created this guide to answer "what is homeowners insurance?" to help you understand the basics and beyond of homeowners insurance.
✔️ Arrange a pet sitter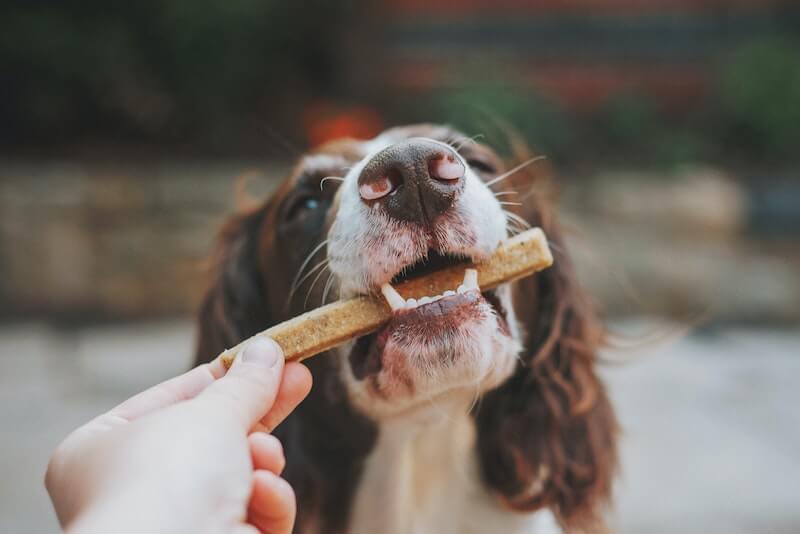 If you're not taking your fur fam with you on vacation (and let's be honest, cats just can't appreciate the majesty of Prague), they'll need some TLC while you're away. Dogs can travel to a friend's house, hang with a dog sitter, or live it up at a kennel—just make sure they're up-to-date on their vaccinations.
Cats, on the other hand, are highly territorial so tend not to like being in a new environment. If you're only away for a week or so, consider arranging a daily visitor to feed your cats, change their water, clean the litter box, and scratch behind their ears. If you're away for a longer period of time, you might want to arrange for a house sitter (see below), who would actually stay at your place.
✔️ Arranging a house sitter? Make sure they're set up for success
If you ask someone to stay in your home to look after your pets, plants, and more, leave them a checklist on the care and keeping of your home. Since they're taking care of your most precious asset, you'll get major brownie points for small, generous touches: Stocking the fridge; leaving out a fresh toothbrush, toothpaste, and toiletries; and letting them borrow your Netflix password.
Cover your bases by outlining where you keep essentials,and leave them a list of emergency numbers to call just in case.
✔️ Phone a friend
Even if you don't hire a house sitter, it's smart to have some back up. Designate a friend, family member, or neighbor to be your emergency point of contact. Make them a spare key, and send them printable travel documents and travel insurance details. In case your flight is delayed, you have a trustworthy person who can track your flight and make sure you get in okay.
In the event that your luggage is lost and you need your travel insurance, or if you take a tumble and need to use your travel health insurance (knock on wood), that friend can keep your policy details easily on hand, so they can send them over or call the hospital if you're in a pickle. This is especially important if you're traveling alone.
✔️ Water your plants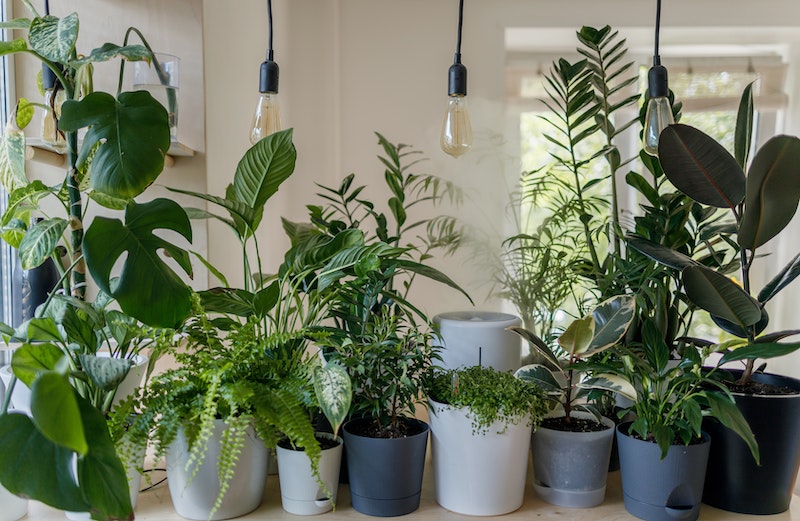 There's nothing more depressing than coming home from a relaxing vacation to see all of your plants wilted and dead. Give your plants plenty of water before you head to the airport (but not too much!), and if you're not hiring a house sitter, ask a friend or hire the neighbor's kid to come by every couple of days to give your thirsty plant babies a good watering. But make sure your plant watcher locks up after themselves; if they don't, your insurance wouldn't cover you against theft!
✔️ Clear your yard
The backyard and patio act as an extension of the home, so it makes sense that gardening tools, toys, furniture, and other odds and ends populate your yard. Pick up and put away those gardening tools, toys, and expensive patio chairs and be sure to store it all in your garage or somewhere else safe. You don't want your things to get ruined in the rain or picked off by thieves.
If you live in a condo, you might have a shared outdoor space, so you want to make sure the yard is cleared of your stuff before you head off. You don't want someone stepping on a rake and hurting themselves.
✔️ Throw away old food & take out the trash
We've all been there. You know you're leaving for vacation in a few days, so you skip grocery stopping and try to use up the food in your fridge with some eclectic culinary choices (BBQ chicken, tofu, and kimchi sandwich, anybody?)
But if you don't go through every bit of perishable food, be sure to toss it before you leave—otherwise, you'll come home to tupperware filled with moldy leftovers.
Be sure to also empty all garbage cans in your house, including in the bathroom and bedroom. Your future self—plane-weary and jet-lagged—will appreciate returning to a fresh-smelling home.
✔️ Unplug electronic devices
"Energy vampires" are electronics that draw a small amount of energy even if they're not being used. Typically vampiric devices include cell phone chargers, toasters, coffee makers, and video game consoles. Unplug all of these devices before you leave to reduce your overall energy consumption, and keep your devices safe in the event of an electrical storm. This is an easy, green trick you might as well adopt even when you're not away on vacation.
✔️ Do your laundry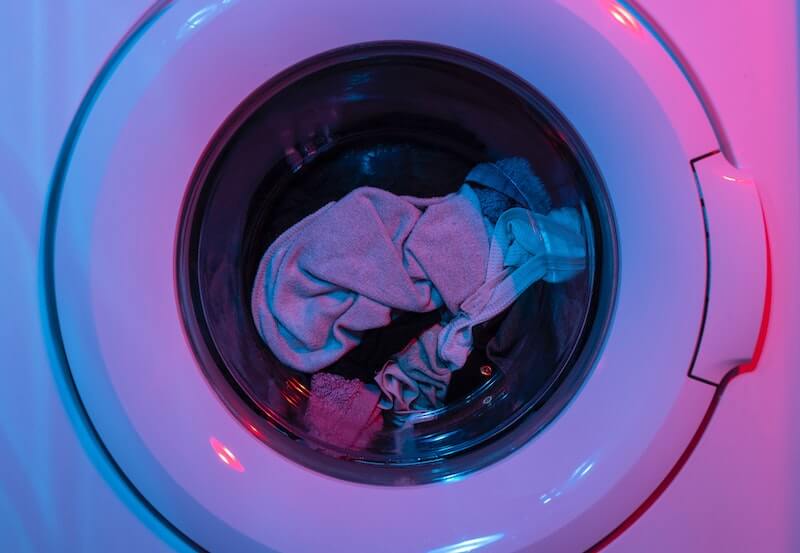 Sorry to play mom here, but those sweaty workout clothes at the bottom of your laundry basket aren't going to smell any better once you get back from vacation. Do one last-minute load before you leave to keep the laundry pile at a minimum when you return.
Just be sure you don't accidentally leave a load in the washer before you jet set away. Mildew-y clothes are a real bummer.
✔️ Lock your windows, close the blinds, draw the curtains
It's not only your front door that needs to be locked. Secure every window against invaders, whether they're of the animal, insect, or human variety.
Closing your blinds and drawing your curtains will help regulate the temperature inside of your home, and keep the sun from fading your furniture.
✔️ Pack the essentials
Even while you're away, there are some items you should keep on hand (or conveniently saved on your smartphone), just in case:
Before you fly off….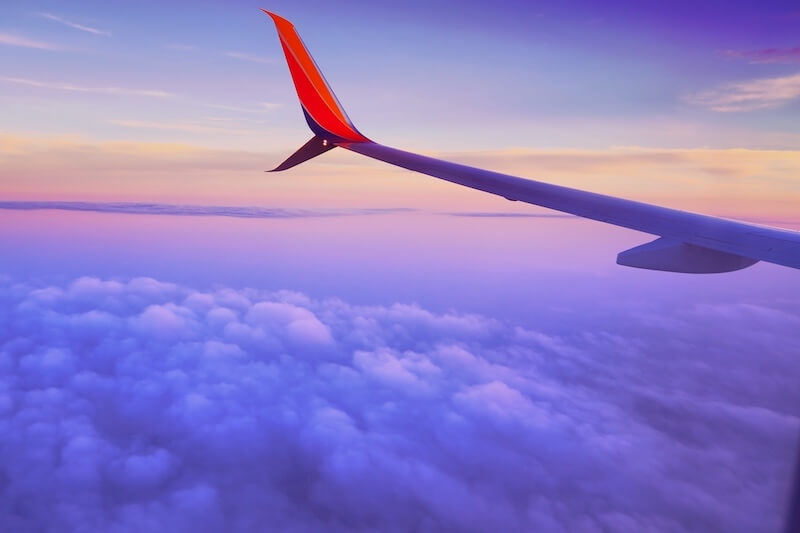 Taking steps to protect and secure your home before you head out on a dream vacay will help you take advantage of every relaxing moment and every exciting adventure that lies ahead.
You'll still want to make sure you have the right homeowners insurance to help keep you covered, no matter what happens. With Lemonade Insurance, you can cover your home from theft, damage, and more—for as little as $25/mo. Bon voyage!