How to Secure Your Home: 10 Quick and Easy Tips to Prevent Home Invasions
Because your home is your sanctuary.
Becoming a homeowner is one of those life-defining moments. After dealing with a lifetime of savings, bank loans, and, homeowners insurance, you can sit back and enjoy the space you can finally call home. And since you've worked so hard for it, securing your home is of the most important investments you'll make.
Home burglaries happen every 30 seconds around the US. Lemonade policyholders are a part of that stat – with more than 3,000 home theft claims filed. That's why home safety should be part of its upkeep — just as you would repair your shed or mow the lawn.
Here's a look at 10 tips we'll cover so you can deter burglars, secure one of your biggest investments, and achieve peace of mind:
1. Thwart burglars with a visible home security system.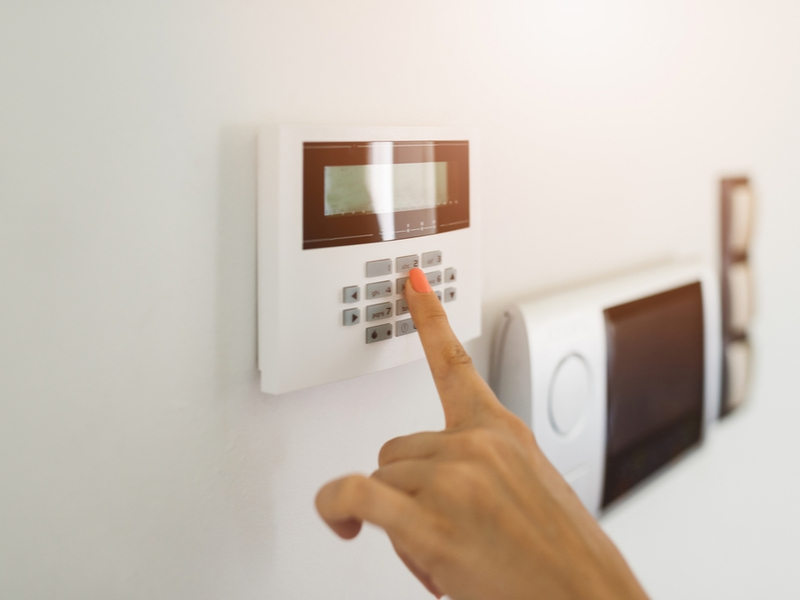 Getting a home security system that's visible from outside of your home is one of the most effective ways to scare off burglars. Why? It turns out, 3 out of 5 burglars say that when they saw a security system, they decided to change their mind and target a different home, according to research conducted by University of Carolina.
There are tons of different home security systems out there, but we recommend going the techy route. Smart security systems are more sophisticated than ever, offering advanced features and smart technology that old devices can't offer (more on that later).
2. Install security cameras.
Much like an alarm system, security cameras can be a powerful deterrent to burglars. Install cameras along common entry points, including near your entryway and front door, garage door, and any side or back doors.
3. Train your brain to lock your doors.
When it comes to preventing a home break-in, door locks and deadbolts are your friend. Around 30% of burglars enter homes through an unlocked door or window. This sounds obvious, but it's so easy to forget to lock the windows when leaving the house in a rush.
Mitch, a Lemonade Claims Experience Advocate who handles theft claims every day, told us:
"When forced entry burglaries happen, we usually see broken windows or pry marks on the door where the suspects gained entry into the home. Many folks honestly forget to lock their homes up before leaving their house."
What's the solution? If you simply picture yourself locking your door, it will help your mind form a concrete memory (according to a study by Maria C. D'Angelo et al). This method, called 'unitization,' can help you remember to lock your windows when the time comes, and therefore avoid a break-in. The more you try picturing yourself locking your doors or windows, the more effective it will be!
4. Protect your windows with window locks.
Stop burglars in their tracks with a simple DIY solution—pin locks for your windows. They're easy to find and also work great for securing sliding glass doors.
It's especially important to secure any first-floor windows, as they're some of the easiest entry points for burglars.
5. Mind your garage door.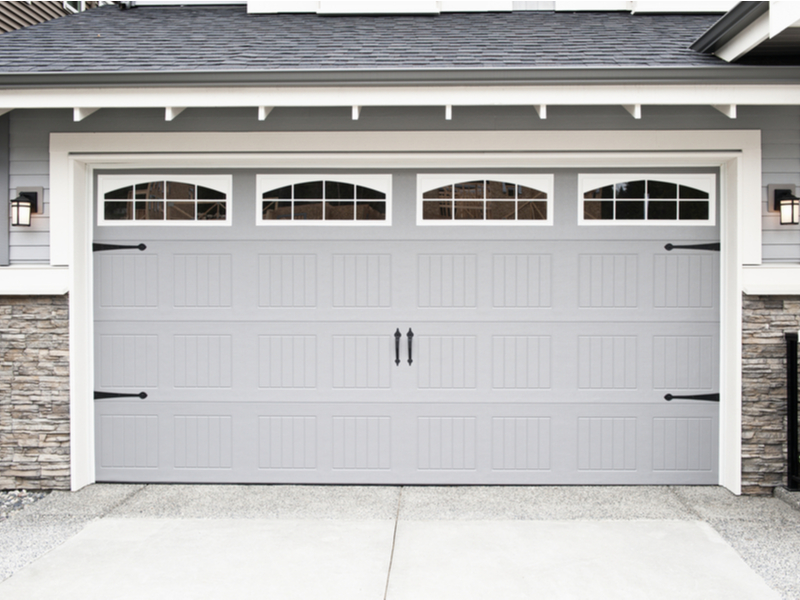 Mindlessly leaving your garage door open is an invitation to burglars, so you should be diligent about keeping it closed.
Additionally, be careful about whom you share your garage door code with. For an added layer of home security, consider a smart garage door opener, which will enable you to open your garage door with your smartphone and receive instant alerts about unusual or suspicious activity.
6. Convince thieves you're home, using smart devices.
If a burglar thinks you're home, there's a much smaller chance they'll try to break in and steal your stuff. When interviewed by local Portland news outlet KGW, 86 burglars and inmates said they would choose not to break into a home if they heard a radio or TV, assuming someone was home.
Smart devices will do the trick. Not only does having a "smart home" sound pretty cool, smart home devices also come with serious benefits:
Simulate an intimidating dog bark — research shows burglars stay away from homes with dogs.
Create a schedule for your lights or TV to give the impression someone's home.
Talk to uninvited guests who come knocking at your door with a smart doorbell!
7. Don't advertise that you'll be away from home.
If it's a good idea to convince potential burglars that you're home—even when you aren't—then it follows that you should be very careful about sharing when you'll be away from home.
Posting on social media about when you'll be out of the house, letting newspapers accumulate, and leaving your grass and landscaping unattended are all bat signals to potential thieves.
8. Secure your home Wi-Fi network.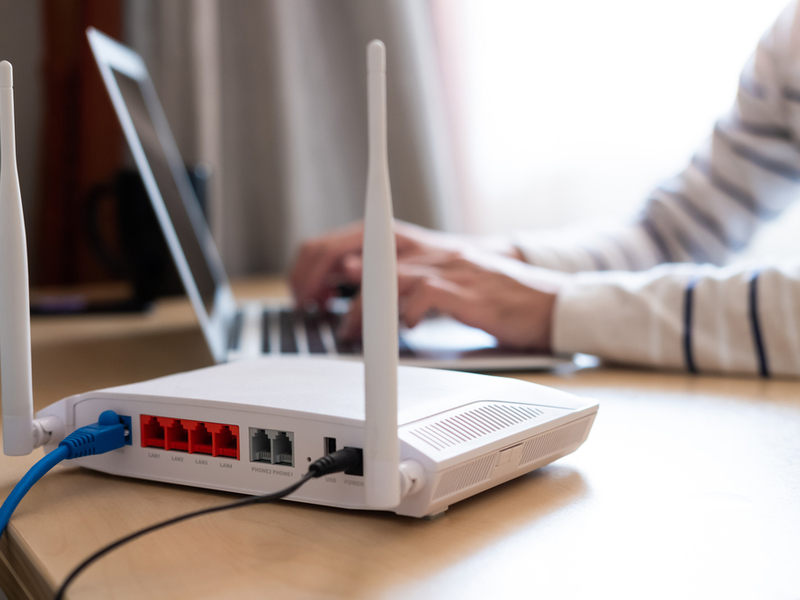 Think you're in the clear just because your home is outfitted with sleek smart home devices? Think again.
Internet-connected devices make attractive targets for hackers—so you'll want to make sure that your router is secured, you've got a firewall, your Wi-Fi password is strong and hard to guess, and your home network name doesn't identify you or your family.
9. Use motion sensor lights.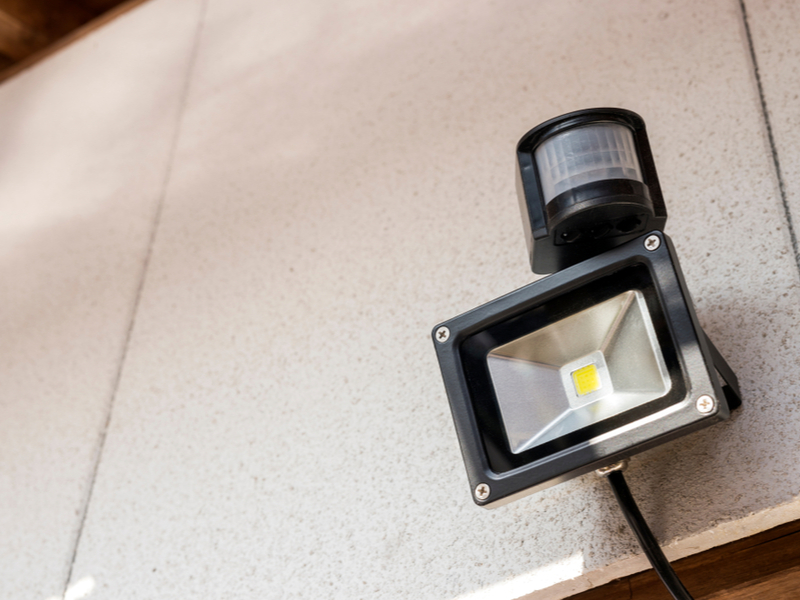 Improving the lighting outside of your home can reduce crime and break-ins by 20 percent, according to the National Institute of Justice. Motion sensor lights are your best bet: Not only do they light up your backyard to deter thieves, but they also react to movement. So if someone approaches sensitive areas of your home – such as your garage or patio – your backyard lights will let you know right away.
This is a simple and cost-effective way to scare off burglars who don't want to be seen by others. Btw, solar panel lights are another great way to save money and utilize some earth-friendly green energy.
10. Tick off this quick home security checklist.
Change your door locks when you move into a new home
Install a hidden safe to lock up valuables
Double and triple check the credentials of any service professionals entering your home
Always lock up your home – no matter how long you're gone
If you have an alarm system, use it, even if you're at home
Never leave a spare key out (keep a key at your neighbor's if needed)
Before you go…
Once you've figured out which home security measures make sense for your home, put these items on your to-do list, stat. It's all too easy to procrastinate researching security systems or visiting your neighbors, but it's worth it. Sometimes, small changes can make the biggest difference.
Which states currently offer homeowners insurance?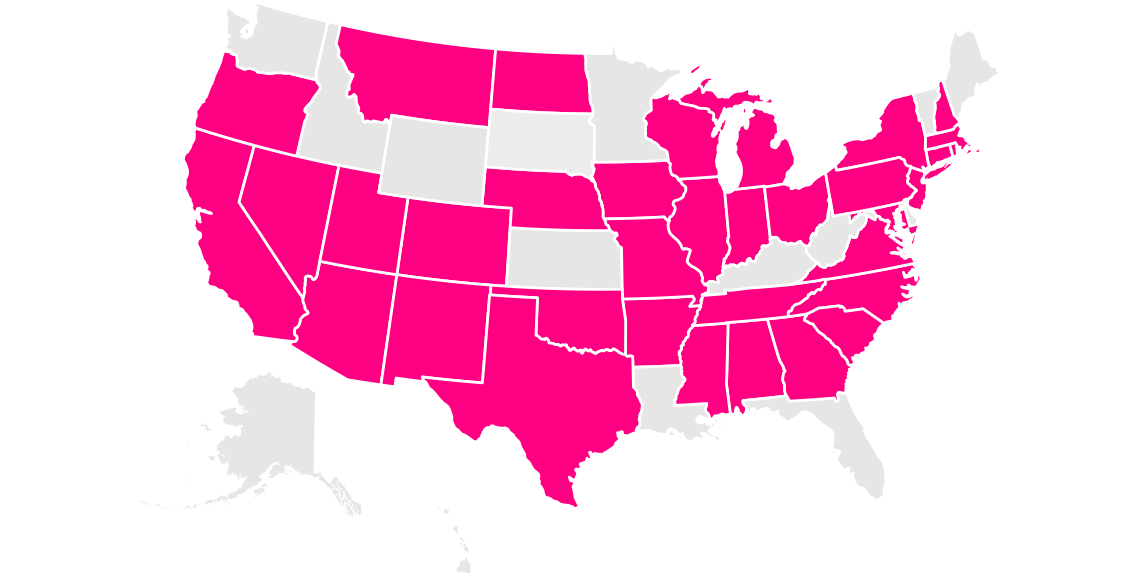 Arizona, California, Colorado, Connecticut, Georgia, Illinois, Indiana, Iowa, Maryland, Massachusetts, Michigan, Missouri, Nevada, New Jersey, New York, Ohio, Oklahoma, Oregon, Pennsylvania, Tennessee, Texas, Virginia, Washington, D.C. (not a state…yet), and Wisconsin.