Illinois Renters Insurance Guide
Get your stuff covered in the Prairie State.
Looking for renters insurance in Illinois? Well, you've come to the right place!
Wherever you go in Illinois, natural beauty surrounds you. Beyond the golden cornfields, Illinois boasts exquisite botanical gardens, caves, waterfalls, rivers, beaches, lakes, forests, wetlands, canyons, and epic rock formations.
Illinois is diverse from big cities to farmland, from cosmopolitan life to rural small towns that earn its name as the Prairie State. Residents get to enjoy all four distinct seasons and a cost of living that is lower than the average for the United States.
Whether you're in Illinois to study, work, play, or anything in between, you might want to cover your stuff with renters insurance. We'll take you through the basics of renters insurance coverage and also go through some of the coolest cities and hidden gems to explore in the Land of Lincoln and beyond.
What does your renters insurance cover in Illinois?
Okay, so you get that a renters insurance policy is a great idea in theory… but obviously you're curious about what it can actually do for you. Let's break down the components of what your policy covers and your coverage options.
Personal Property
'Personal property coverage makes sure your stuff, your personal belongings, is protected, whether you're relaxing at your apartment or traipsing across Europe. So if your living room furniture is ruined due to water damage from that burst pipe, or your phone is stolen while you're taking a trip to Berlin, your renters insurance policy has your back.
Loss of Use
What about if disaster strikes? If you can't stay at your home because of covered losses (like a fire or windstorm), your 'loss of use coverage provides reimbursements for temporary housing and additional living expenses such as food, laundry, hotel parking, and more.
Liability coverage
If someone is injured in your apartment or anyone on your policy causes damage to someone else's property or stuff, your insurance company should have things like legal fees and property damage covered.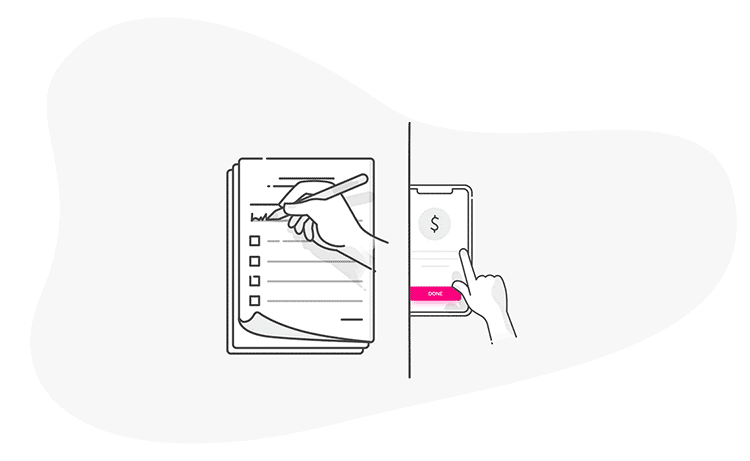 Medical Protection
Your insurer covers medical expenses if your guests get injured at your place or if you accidentally hurt people outside of your home as well. Note that your renters insurance policy does not cover medical payments if you or someone residing with you is injured—only non-residents and guests.
Is renters insurance required in Illinois?
While there's no law requiring that you purchase renters insurance in Illinois, your individual landlord might specifically require it. And if your lease specifies that you need renters insurance, well… that's that.
The good news is that it's easy to sign up for a renters insurance policy with Lemonade, and you'll thank yourself later if your stuff gets stolen or damaged! When signing up, your landlord might request they be added as an 'interested party' on your policy. This just means they'll be kept in the loop when you make any policy changes—or if you cancel your policy. It's super easy to add them using the Lemonade app.
What's the right amount of coverage to get?
There's no easy answer to that question, and it depends on how much stuff you have to cover and what it's worth. As we discussed above, your policy has a few main categories: Contents (your stuff); Loss of Use (temporary living expenses); and then personal liability and medical bills.
You're able to set the coverage limits for these categories when you sign up for a Lemonade policy. Lower coverage limits might save you a few bucks on your monthly premiums—but they might also leave you with insufficient coverage when you have to make a claim. You'll also need to figure out your deductible. It's a balancing act and one that requires you to think about your property and lifestyle. Take a few minutes to apply to see your renters insurance quote to get a sense of your insurance options.
Also, if you've got valuables that are especially pricey or important—things like engagement rings, fancy cameras, musical instruments, or artworks—you can add 'scheduled personal property coverage' for those items. At Lemonade, we simply call it 'Extra Coverage'—here's a bunch more info about that.
Top Illinois rental destinations
Most people know Illinois as the historical starting point for the iconic Route 66 and large stretches of rural farmland. Whether you are looking for the nightlife and culture of northern Illinois, the small towns or quality universities of central Illinois, or the affordable comfort and warmer weather of southern Illinois, the Prairie State is an ideal place to settle down. According to the University of Illinois, demographic trends in the state are becoming increasingly more diverse. From the Windy City vibes to over sixty gorgeous state parks, there is something for everyone.
Clarendon Hills
Clarendon Hills is ranked as the number one place to live in Illinois by Niche.com. The affluent Chicago suburb located in DuPage County earned an A+ for being an excellent place for families and top-notch public schools. In fact, Clarendon Hills is home to four of the highest-rated schools in the state: Clarendon Hills Middle School, Hinsdale Central High School, Prospect Elementary, and Walker Elementary. The town is vibrant with year-round seasonal events that the whole family can enjoy. Clarendon Hills is also forward-thinking with numerous sustainability projects and programs.
The cost of living is relatively on the high end, but it's worth it for the area's strong sense of community. The average cost of a rental in Clarendon Hills is around $1,595 a month.
Fun fact: Clarendon Hills won the Illinois Governor's Hometown Award for its annual summer event, "Dancin' in the Street!" "Dancin' in the Street!" is a series of free concerts and acoustic music nights in the downtown area. Streets are shut down for this musical community gathering.
Places to visit:
Peoria
Peoria is one of the three cities in Illinois that made the list for best places to live in the United States, ranked by U.S. News and World Report. It is considered the second-best place to live in Peoria County, according to Niche.com, and received an A for nightlife and diversity, with an above-average grade for public schooling. The city is located on the Illinois River and offers diverse activities from hiking to a flourishing nightlife. You can even get around on a Sunday via public transportation.
This college town is full of nature, wineries, and history. Renting a home in Peoria averages out to be about $1,559.
Fun fact: Peoria is the oldest settlement in Illinois. It was established in 1691 by Henri de Tonti, a French explorer. The city gets its name from the Peoria Native American people. Originally, in their language, peewaareewa, the name means "comes carrying a pack on his back."
Places to visit:
Buffalo Grove
Another suburb of Chicago in Lake County, Buffalo Grove has been rated as the number three best place to live in Illinois by Niche.com, ranking highly for its public schools, housing, diversity, and as a good place for families. It is also one of the safest suburbs in the Chicago area. Buffalo Grove is a perfect town for children, known for its early childhood development programs, athletics, and many parks.
While the cost of living is slightly higher than the United States average, it is worth the high quality of life. The average cost for a rental in Buffalo Grove is $1,554 per month.
Fun fact: Buffalo Grove has a "dual personality." It is divided between two separate counties, the Cook County Wheeling Township and the Lake County Vernon Township.
Places to visit: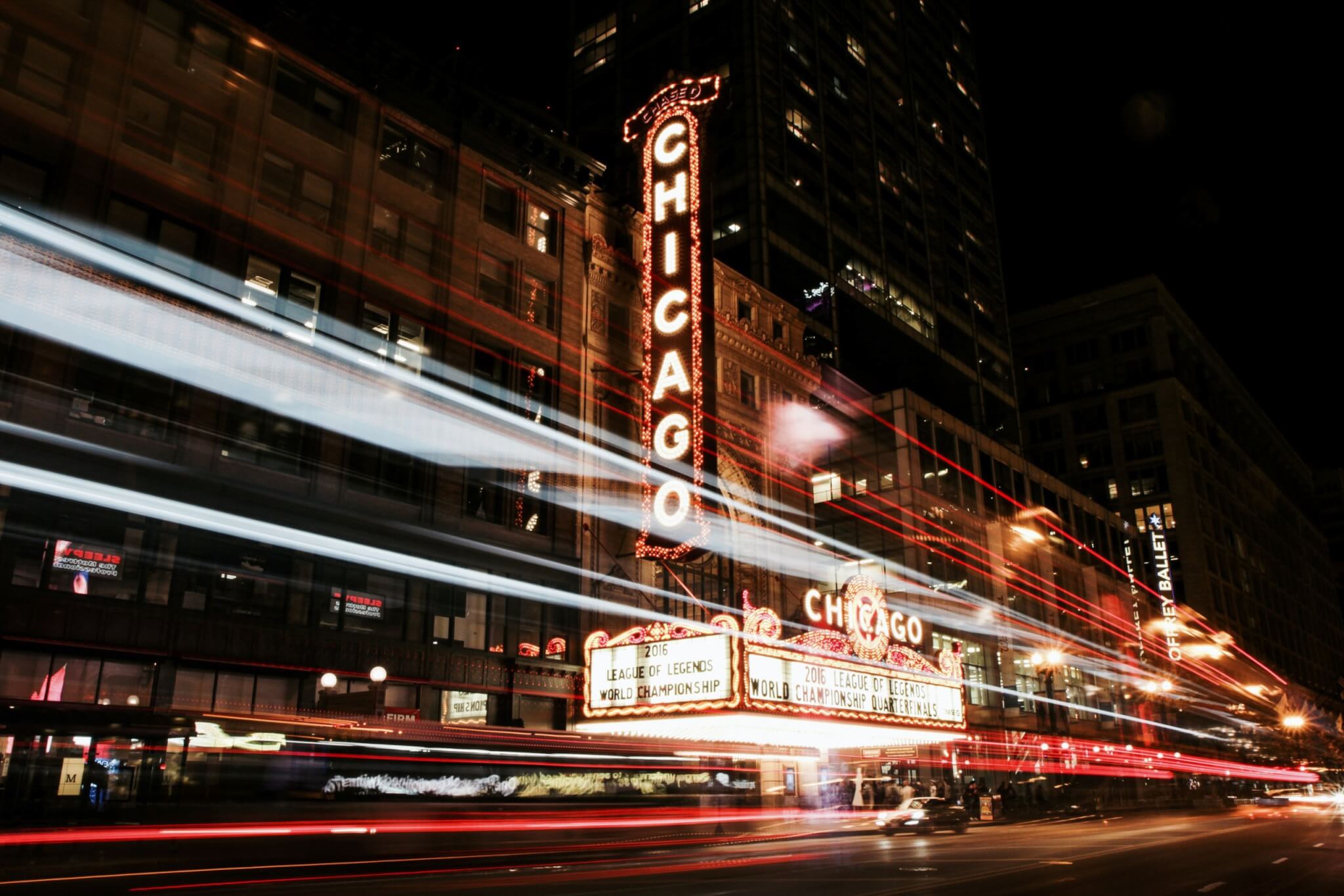 Aurora
The second-largest city in Illinois, Aurora is known as the "City of Lights." This diverse city is great for families and young professionals alike. Nestled along the Fox River, nature lovers get to kayak or hike nearby. Along Benton Street Bridge, there are food trucks to enjoy. The renovated downtown area offers a wide range of restaurants, shops, and parks.
From nature to science to art and culture, Aurora has much to offer. The cost for a rental in Aurora is $1,563 on average.
Fun fact: The nickname for Aurora, the "City of Lights," is due to the city being the first in the United States to illuminate its streets with electric lights.
Places to visit:
Other cities and towns to consider:
---
BTW, we've started offering car insurance in Illinois! Woohoo! Learn more about our brand-new, earth-loving coverage here.