Could Co-Living Be Right For You?
Co-living isn't just a place to put your head down at night. It's a lifestyle.
If you could live in a luxury apartment (furnishing included), make new friends, and help reduce your carbon footprint, would you jump at the chance? Turns out, it could be within your reach. You already know about shared rides and shared working spaces, but now, sharing has made it to your residence. Introducing: co-living.
Co-living, where like-minded people live together and share household duties, is quickly gaining popularity, especially among the tech set. Common, a co-living platform dedicated to improving life in the city, receives over 15,000 applications per month, and as the trend grows, millennials and Gen Zers are packing their bags and moving into these shared living spaces.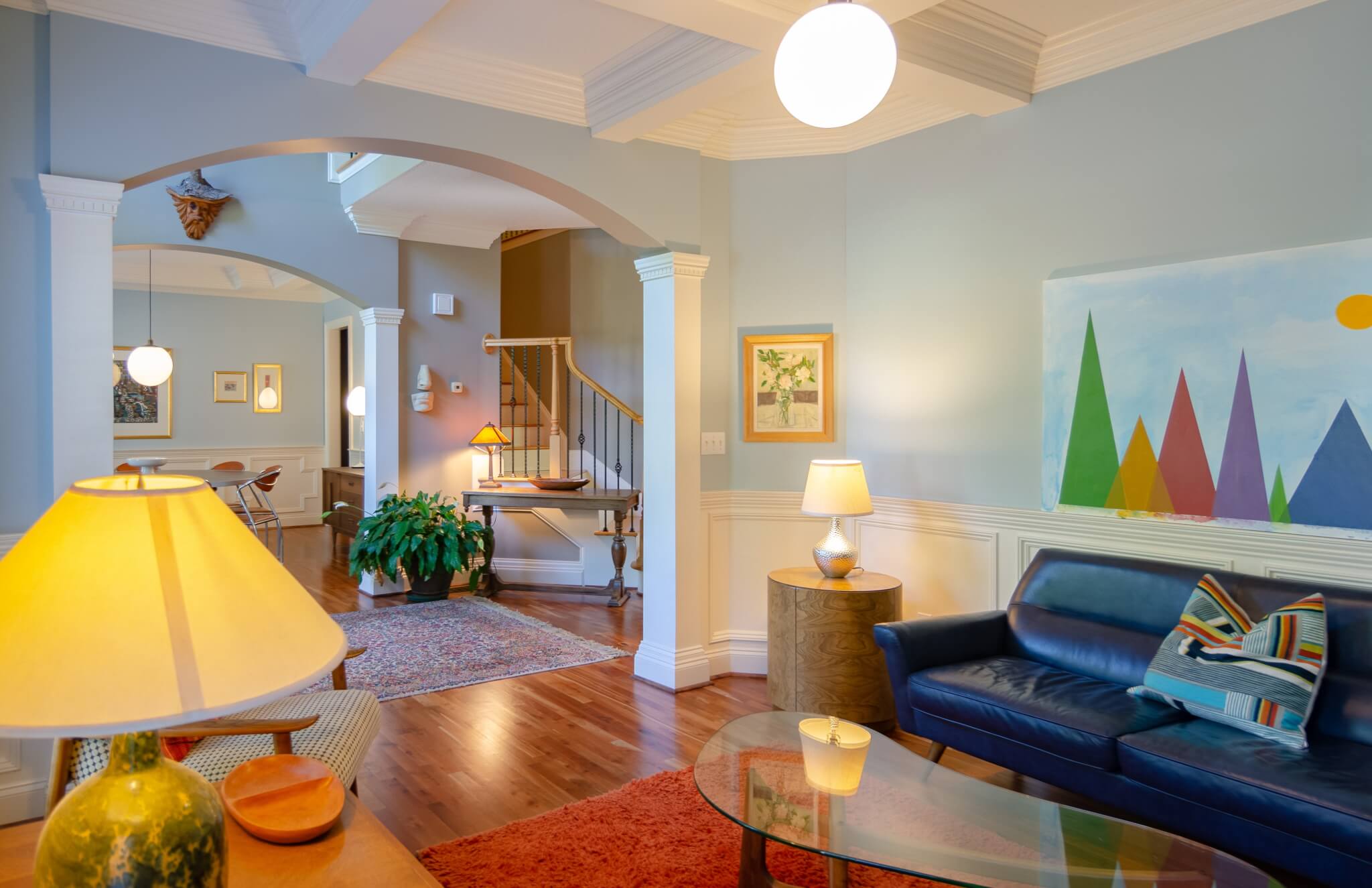 What does co-living look like?

Co-living spaces are fast-resembling a millennial oasis. Think minimalist designs, gorgeous rooftops, modern buildings, and gyms. Residents live in private bedrooms, but share communal areas like the kitchen and dining area.
So what makes co-living spaces different from apartment living with roommates? With co-living, you don't need to go through a difficult landlord, and all apartment complexes come decked out with all the latest furnishings. There's no lengthy contract, and your billing and repairs are handled through an app. It's technically like having roommates, but without all of the annoying parts.
What's behind the trend?
Is communal living really all that new? Centuries ago, humans lived together in tribes, sans fences and curtains, with shared childcare and home responsibilities. Hunter-gatherers relied on community living to thrive. But once the agricultural revolution came along, a steady stream of food meant communities were less likely to travel for nourishment and more likely to put down roots. Fast forward to comfortable homes, indoor plumbing, and the lure of a good soak in the bath (without a neighborhood audience).
What's especially telling about the co-living trend is it rejects the centrality of the nuclear family. Just look at the stats: people are getting married later, with the median age for marriage at 27 for women and 29 for men, up from 20 for women and 23 for men in 1960. Of course, there are those opting out of marriage entirely. A report released last month by the Pew Research Center reported that 25% of millennials are likely to never be married – a sign that career may be trumping starting a family.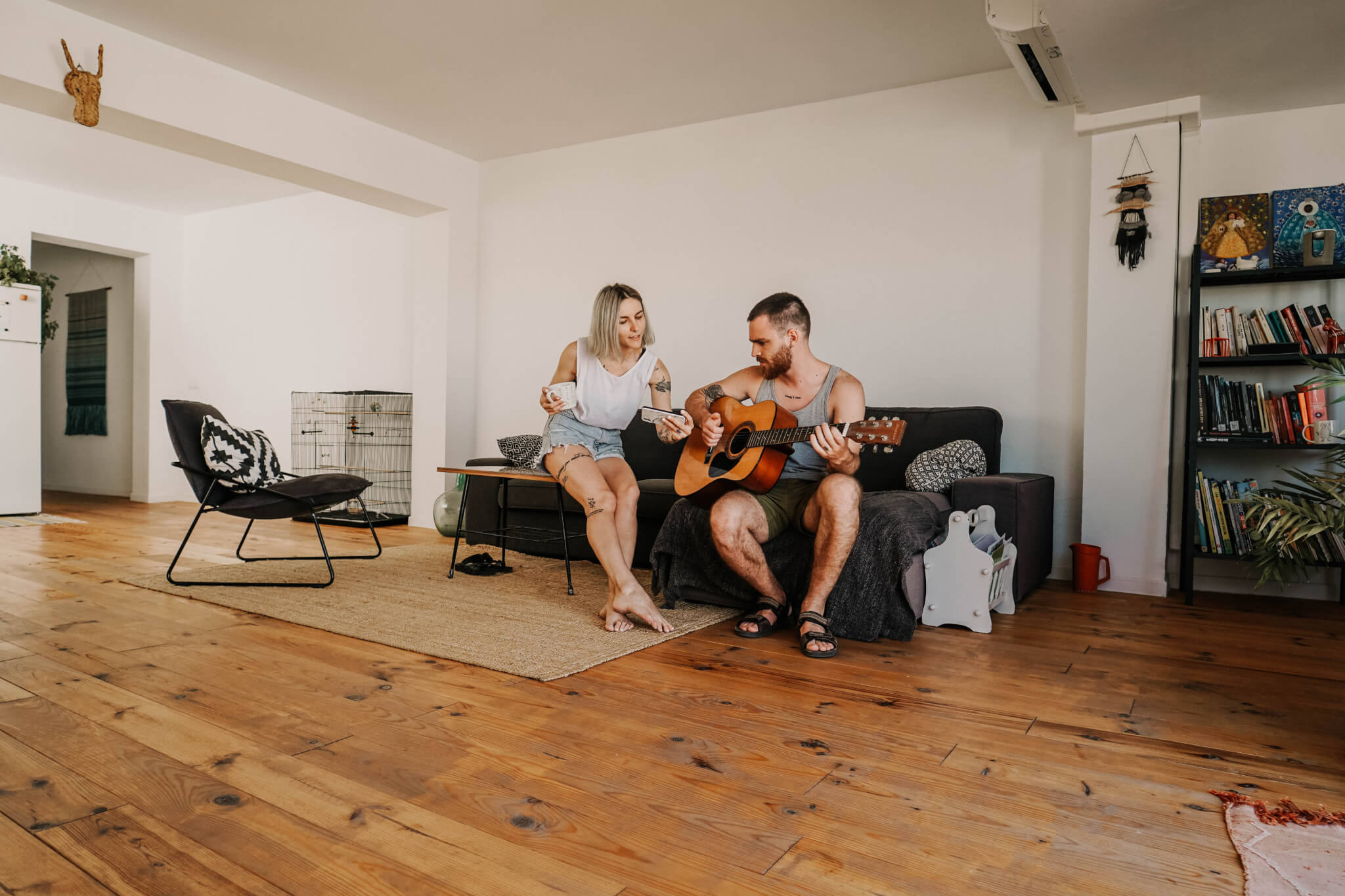 So when you add the 2008 financial crisis, a subsequent housing crisis, and a side serving of student debt, you get single millennials looking for creative living situations, like buying affordable digs in the suburbs (hipsurbia), and more recently, co-living.
According to Zumper, the average monthly rent for a two-bedroom apartment in New York City is about $4,500. But co-living services like Roomr provide more affordable rents, with prices that include a furnished room, bills, utilities, laundry facility, high-speed internet, and smart house technology. Some co-living spaces even include a gym and cleaning services.
Co-living also provides other benefits that conventional housing doesn't. The aforementioned co-living platform Common organizes your social life too, with weekly Sunday brunches, movie nights, neighborhood outings, and spontaneous TV binge-watching sessions.
Co-living also helps with the headaches of conventional living, like moving and roommates, and many of these new platforms are using technology to help alleviate bad matches (and hopefully avoid roommate horror stories). For example, the co-living platform Ollie uses its app and customized questionnaire to match residents together. It's like online dating, but for roommates.
Millennials and community
Co-living is also addressing another emerging epidemic of our times: loneliness. Lower rates of marriage coupled with excessive use of technology has drastically increased loneliness among young professionals. A recent poll from YouGov, a polling firm and market research company, found that 30% of millennials say they feel lonely:
"People are spending so much time on their phones that many people feel isolated and alone. Humans are a social species, a "pack animal" so to speak, so we need lots of human connection. Co-living is a return to the natural social dynamics that people crave." – Jay Standish, Co-founder of OpenDoor Co-living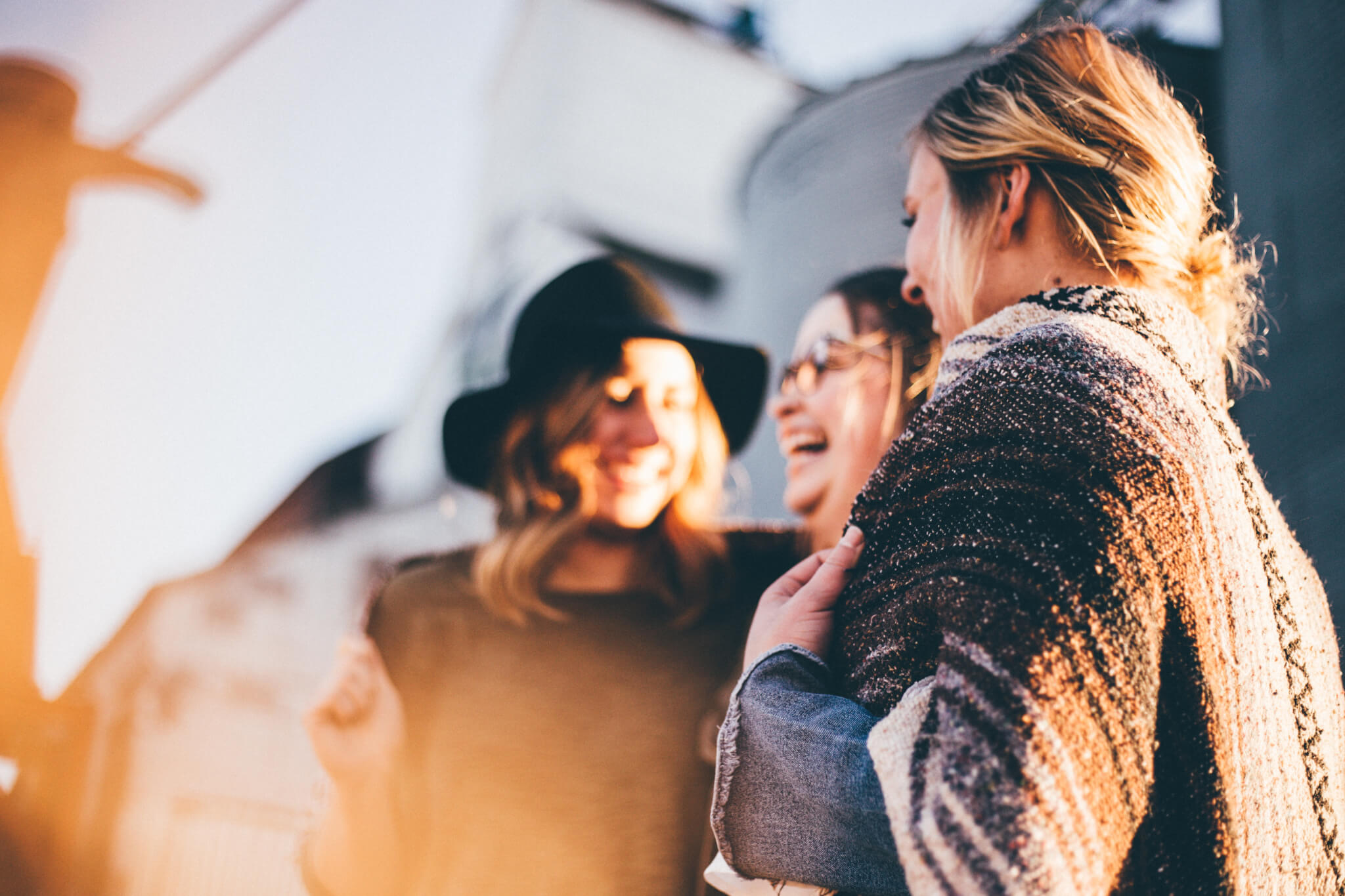 Co-living provides an important sense of community that is hard to find when living on your own. And as family rates decline, it's harder than ever to find a tight-knit, supportive community. A 2006 study by the American Sociological Review found that the number of Americans who report having no one to confide in has tripled.
Co-living directly addresses this issue by driving community as an amenity on its own. Ollie even has its own NPS (Net Promoter Score) survey to keep on top of resident retention and satisfaction. And the proof is in the pudding: Last quarter, over 44% of residents attended at least one community event, versus only 20% of residents who reported going to the gym throughout the quarter. Aka, residents value community more than other individualized activities.
So while loneliness is spreading, the tech boom has enabled young professionals to embrace a life of digital nomadism. Co-living understands these two trends, and spaces include a co-working space on the premises.
"By providing beautiful and comfortable shared community spaces throughout our buildings, coliving has become a backdrop for something we didn't initially expect: the organic development of community building." Eric Rodriguez, VP of Operations, at Common
Outsite is another such a platform, with its global network of co-living spaces designed for digital nomads. With 18 locations worldwide, including Lisbon, Bali, and Santa Teresa, it's set up to serve those who are looking for a workcation type experience.
Which co-living space is right for you?
If you're starting to lean towards the idea of a co-living community, you might also want to know what sort of spaces are out there. If you're looking for a place with like-minded professionals in urban areas, check out Common and Ollie for the east coast, and Startcity and Opendoor for the bay area.
Venn, has created a neighborhood-wide network of shared spaces, with events, businesses, and services, providing a digital platform through which residents connect with like-minded people in the neighborhood. With locations in Tel Aviv, Berlin and New York, members can also move between locations — turning the idea of a home in every city into a reality.
Not everyone drawn to co-living is part of the tech set. If you're not feeling the big urban city vibe, Opendoor has some cozy spaces in Portland, Oakland, and Berkley. The Forge, for example, is an 8 bedroom house located in the trendy Montavilla neighborhood in Northeast Portland.
If you're looking for a community of artists, Upstart Creative Living is a co-living space for artists located in Los Angeles for subsidized rent. Founder Jeremiah Adler envisioned a home where young, talented, ambitious people could live together, work together, and collaborate artistically together.
"A place which would have the resources, network and community that would empower them to pursue their dreams" Jermiah Adler, Founder of Upstart Creative Living
Another big pull for millennials towards co-living is sustainability. Co-living means consuming fewer resources and living a more energy-efficient life. According to Forbes, 79% of millennial employees are loyal to companies that care about their effect on society, so it makes sense that co-living spaces make a point of featuring social impact in their lifestyle model.
The Guild, a sustainable community development, with two eco locations, offers changemakers a place to thrive, collaborate with peers, and build community. They offer a co-working space and a reduced price in rent for those in lower-income brackets. Every aspect of living at The Guild is sustainably sourced, and other co-living companies are following suit. OpenDoor is currently launching a 100% solar-powered co-living home in Oakland.
If you're looking for an apartment that has all the conveniences to move right in—and you don't care so much about the actual community angle that comes with co-living—you might want to look into the benefits of fully furnished apartments.
What's next for co-living?
The housing affordability crisis isn't going away any time soon, and as long as rent in dense cities continue to rise, so will alternative living options. Naturally, entrepreneurs are jumping in on this trend, with co-living companies popping up in expensive urban cities all over the US. According to research by Cushman Wakefield, the number of units offered to co-living companies is going to triple over the next few years. Coliving is an online platform where you pick the country you want to live in, and then filter your choices to find the right living space for the price range, facilities and dates you need.
At the end of the day, it's a very individual decision: Are you willing to sacrifice space for the chance to live in an expensive location close to the urban core? But it goes further than that: co-living isn't just a place to put your head down at night- it's a lifestyle. It's quickly gaining popularity not only for millennials, but also for baby boomers who see the value in pooling together for company and support at a later stage in life. In fact, according to the CEO of Ollie, Chris Bledsoe, an estimated one-third of the interest in co-living comes from non-millennials.
"To identify communal living as a buzzy millennial fad or stunting of adulthood would be to meaningfully miss the mark." – Chris Bledsoe, CEO of Ollie
Co-living could very well be seen as a viable housing solution for generations to come.
Also, no matter if you're renting a home for one, or with many, be sure to cover your stuff with renters insurance. Keep in mind that your personal renters insurance won't cover your roommates, so everyone will need to get their own policy to stay protected.