Florida Renters Insurance Guide
Get coverage in the Sunshine State.
Looking for renters insurance in Florida? Well, you've come to the right place!
Wherever you go in Florida, you're never more than 60 miles away from the beach. Florida boasts year-round attractions, world-renowned resorts, and an average of over 230 days of sunshine a year. But this east coast state is not just for vacationers and retirees anymore. The U.S.'s southeasternmost state is also home to bustling, creative communities, and ample opportunities for adventure and employment (with the added perk of no personal income tax).
Whether you're in Florida to study, work, play, or anything in between, you might want to cover your stuff with renters insurance. We'll take you through the basics of renters insurance coverage, and also go through some of the coolest cities and hidden gems to explore in the peninsula and beyond.
What does your renters insurance cover in Florida?
Okay, so you get that a renters insurance policy is a great idea in theory… but obviously you're curious about what it can actually do for you. Let's break down the components of what your policy covers and your coverage options.
Personal Property
'Personal property' coverage makes sure your stuff, your personal belongings, is protected, whether you're relaxing at your apartment or traipsing across Europe. So if your living room furniture is ruined due to water damage from that burst pipe, or your phone is stolen while you're taking a trip to Berlin, your renters insurance policy has your back.
Loss of Use
What about if disaster strikes? If you can't stay at your home because of covered losses (like a fire or windstorm), your 'loss of use' coverage provides reimbursements for temporary housing and additional living expenses such as food, laundry, hotel parking, and more.
Liability coverage
If someone is injured in your apartment, or anyone on your policy causes damage to someone else's property or stuff, your insurance company should have things like legal fees and property damage covered.
Medical Protection
Your insurer covers medical expenses if your guests get injured at your place, or if you accidentally hurt people outside of your home as well. Note that your renters insurance policy does not cover medical payments if you or someone residing with you are injured—only non-residents and guests.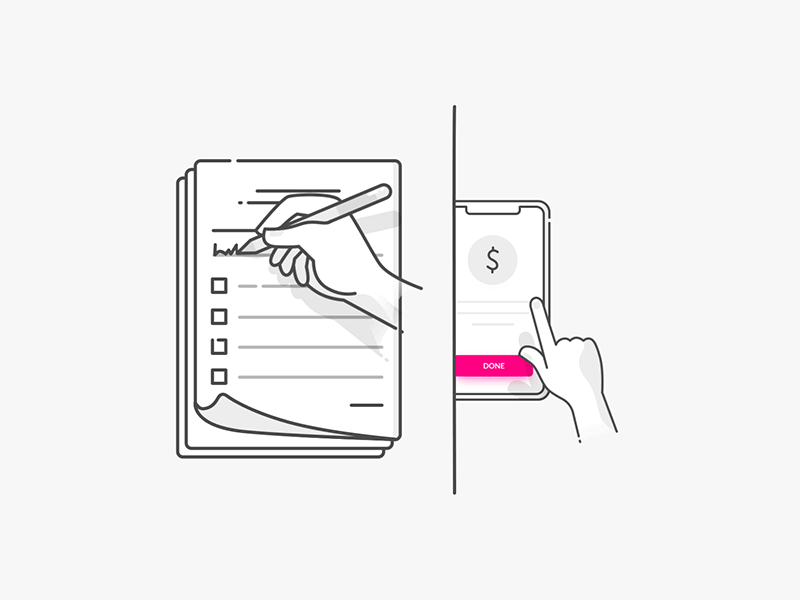 Is renters insurance required in Florida?
While there's no law requiring that you purchase renters insurance in Florida, your individual landlord might specifically require it. And if your lease specifies that you need renters insurance, well… that's that.
The good news is that it's easy to sign up for a renters insurance policy with Lemonade, and you'll thank yourself later if your stuff gets stolen or damaged! When signing up, your landlord might request they be added as an 'interested party' on your policy. This just means they'll be kept in the loop when you make any policy changes—or if you cancel your policy. It's super easy to add them using the Lemonade app.
What's the right amount of coverage to get?
There's no easy answer to that question, and it depends on how much stuff you have to cover, and what it's worth. As we discussed above, your policy has a few main categories: Contents (your stuff); Loss of Use (temporary living expenses); and then personal liability and medical bills.
You're able to set the coverage limits for these categories when you sign up for a Lemonade policy. Lower coverage limits might save you a few bucks on your monthly premiums—but they might also leave you with insufficient coverage when you have to make a claim. You'll also need to figure out your deductible. It's a balancing act, and one that requires you to think about your property and lifestyle. Take a few minutes to apply to see your renters insurance quote to get a sense of your insurance options.
The cost of renters insurance in Florida
| City | Average cost of renters insurance |
| --- | --- |
| Miami | $16 |
| Orlando | $17 |
| Tampa | $16 |
| Jacksonvile | $16 |
Also, if you've got valuables that are especially pricey or important—things like engagement rings, fancy cameras, musical instruments, or artworks—you can add 'scheduled personal property coverage' for those items. At Lemonade we simply call it 'Extra Coverage'—here's a bunch more info about that.
You may be eligible for wind mitigation discounts if your home contains certain features or construction techniques designed to reduce hurricane damage. You'll need to provide documented proof to receive any discount.
Top Florida rental destinations
Miles of beaches, glorious weather, and plenty of attractions makes it easy to understand why more and more Americans are calling the Sunshine State home. According to Florida's Office of Demographic and Economic Research, around 830 people are estimated to move to the state every day. Whether you are a Florida native or are in the early days of being a Floridian, it's worth exploring all of the charm and adventure these cities have to offer.
Gainesville
Home to the University of Florida, Gainesville toes the line between college town and small city. Thanks to the University of Florida, there's a vibrant nightlife scene and downtown area with tons of restaurants, shops, and pubs. If you're not a sports fan, you might feel a little left out; Gainesville is absolutely fanatical about football, and Florida Gators tailgating culture is legendary.
But Gainesville is also a nature-lover's dream with dozens of municipal parks and 30 miles of hiking trails at your fingertips. Renting a home in Gainesville averages at around $1,330 a month.
Fun fact: Gainesville was the birthplace of Gatorade. The energy drink was originally developed by a team of scientists at UF, and was named after the University's football team, the Gators.
Places to visit:
The Florida Museum of Natural History. Marvel at fossils, hang out with live butterflies, and learn about prehistoric and ancient history. The museum is free-of-charge, so it's perfect for a budget-friendly day of fun!
Devil's Millhopper Geological State Park.The world's only national park located inside of a sinkhole. The unique geological conditions have created three separate ecosystems within its 500-foot radius. Think of it like a mini-rainforest smack dab in the middle of Florida.
Lubee Bat Conservatory. Hang out with one of nature's most misunderstood creatures at this unique conservatory. This rehabilitation facility features dozens of species of bats, many of them endangered. You can observe, feed, and even watch some artistically minded bats paint a masterpiece during your visit.
Miami
Viva Miami! Located on Florida's southeast coast, this vibrant city has hot summers, the warmest winters in the country, and miles of white sand beaches. Miami has a culture all of its own, with influences from Cuba, Latin America, and the Caribbean seasoning the food, fashion, and the overall Miami lifestyle. It's also home to the annual Art Basel Miami Beach fair, which brings high culture (and lots of debauchery) to town every December.
Nearly 60% of Miami's population speaks Spanish. The average cost of a rental in Miami is around $1,770 a month.
Fun fact: Sunscreen was invented in Miami. In 1944, pharmacist Benjamin Green created a sun-protecting concoction using red veterinary petroleum.
Places to visit: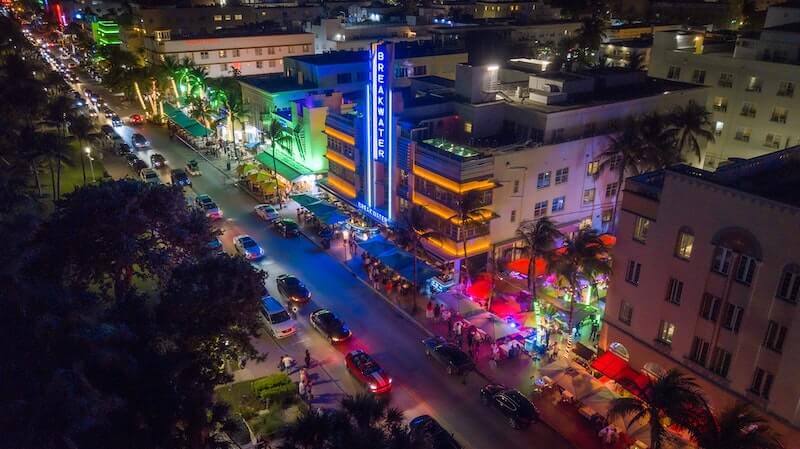 Orlando
Theme parks aside, there's a lot to love about Orlando. Located an hour's drive from the east coast beaches, this central Florida town is a mid-sized city that's also the state's fastest growing metropolitan area. Rent in Orlando goes for an average of $1,450 a month.
Fun fact: When Orlando's City Hall building needed to be demolished, the city enlisted Hollywood's help. In 1991, producer Joel Silver imploded the building for the opening scene of Lethal Weapon 3.
Places to visit (that aren't Disney World or Universal Studios):
Kennedy Space Center Visitor Complex. Live your astronaut dreams at the highly interactive NASA visitor center. Go through a simulated astronaut training experience, or learn about the history of space travel. Younger visitors can explore the planets and play games in an intergalactic playground.
Orlando Museum of Art. If amusement parks aren't really your thing, you don't have to look too far to appreciate Orlando's art scene. Take in the permanent collections at the city's art museum, featuring exhibitions of contemporary art, African art, and "Art of the Ancient Americas".
Lake Eola Park. A good old-fashioned watering hole—literally! Lake Enola used to be a central spot for early Florida settlers to bring their cattle to drink. Now, the park is a top spot if you want to run, cycle, or rent a swan paddle boat (next to some real-life swans).
Jacksonville
Jacksonville is the largest city in Florida by a large margin—beating #2 (Miami) by over 400,000 residents—and it's no wonder why it's such a desirable place to live. The northeast Florida city boasts 1,100 miles of shoreline, more than any other city in the state. Renting in Jacksonville averages at around $1,190 a month.
Fun fact: Jacksonville covers over 840 square miles, making it the largest city by landmass in the U.S.
Places to visit:
Tree Hill Nature Center. This nature conservation center is a wonderful, interactive way to learn about local Florida wildlife. Every year, the nature center hosts a butterfly festival, releasing over 1,000 butterflies into the wild, helping to fortify local populations. Visitors are welcome to feed local critters like goats, chickens, frogs, and owls.
Sweet Pete's Candy. Basically, imagine if Willy Wonky's Chocolate Factory was real. Besides homemade confections of every stripe, type, and flavor, Sweet Pete's also features an old-fashioned ice cream parlor. They also offer candy-making classes so you can take your sweet tooth to the next level.
Jacksonville Parks. Jacksonville has the largest urban park system in the country. Jacksonville's parks cover an area four times the size of Manhattan. The city has a total of 80,000 acres, which includes state and national parks, and over 400 city parks. The Timucuan Ecological and Historical Preserve covers 46,000 acres alone.
Other cities and towns to consider:
Lakeland: Enjoy a charming, small town feel while still having easy access to Tampa and Orlando. Average rent: $1,165.
St. Petersburg: Young people are flocking to this medium-sized city thanks to an eclectic arts and nightlife scene. Average rent: $1,450.
Tampa: Home to the Tampa Bay Buccaneers, Tampa Bay Rays, Tampa Bay Lightning and the Tampa Bay Rowdies—there's something for every breed of sport lover. Not into athletics? Come for the booming job market and social scene surrounding Tampa's several large universities. Average rent: $1,440.
---
Hopefully you're now an insurance pro—or at least you have a little better idea of what a policy can do for you. Whether you're seeking coverage in Tampa or on the hunt for renters insurance in Orlando, Lemonade has your back.
By the way, we also offer Lemonade pet insurance in Florida. Cover your dog or cat and save up to 10% when you bundle.