Las Vegas Renters Insurance Guide
Cover your stuff in Sin City.
Whether you're in Las Vegas to study, work, play, or anything in between, you'll want to cover your stuff with renters insurance.
While most people think of Las Vegas as a bastion of casino gambling and world-class entertainment, there's lots more to this city than the Strip! Las Vegas offers residents high-quality suburban living, beautiful parks, and lively family events.
We'll take you through the basics of renters insurance coverage, and also cover some of the coolest neighborhoods and hidden gems to explore in and around the city.
Here's what we'll cover:
What does renters insurance cover in Las Vegas?
Okay, so you get that a renters insurance policy is a great idea in theory… but you're probably curious about what a renters policy can actually do for you. Let's break down the components of what your policy covers and your coverage options. Here are the main types of coverage you'll want to know about:
Personal Property
'Personal property' coverage makes sure your personal belongings are protected, whether you're relaxing at your apartment or off traipsing across Europe. So if your living room furniture is ruined due to water damage from that burst pipe, or your phone is stolen while you're taking a trip to Berlin, your renters insurance policy has your back to assist you with the replacement cost.
Loss of Use
What about if disaster strikes? If you can't stay at your home because of covered losses (like a fire or windstorm), your 'loss of use' coverage provides reimbursements for temporary housing and additional living expenses such as food, laundry, hotel parking, and more.
Liability coverage
If someone is injured in your apartment, or anyone on your policy causes damage to someone else's property or stuff, your insurance company should have things like legal fees and property damage covered.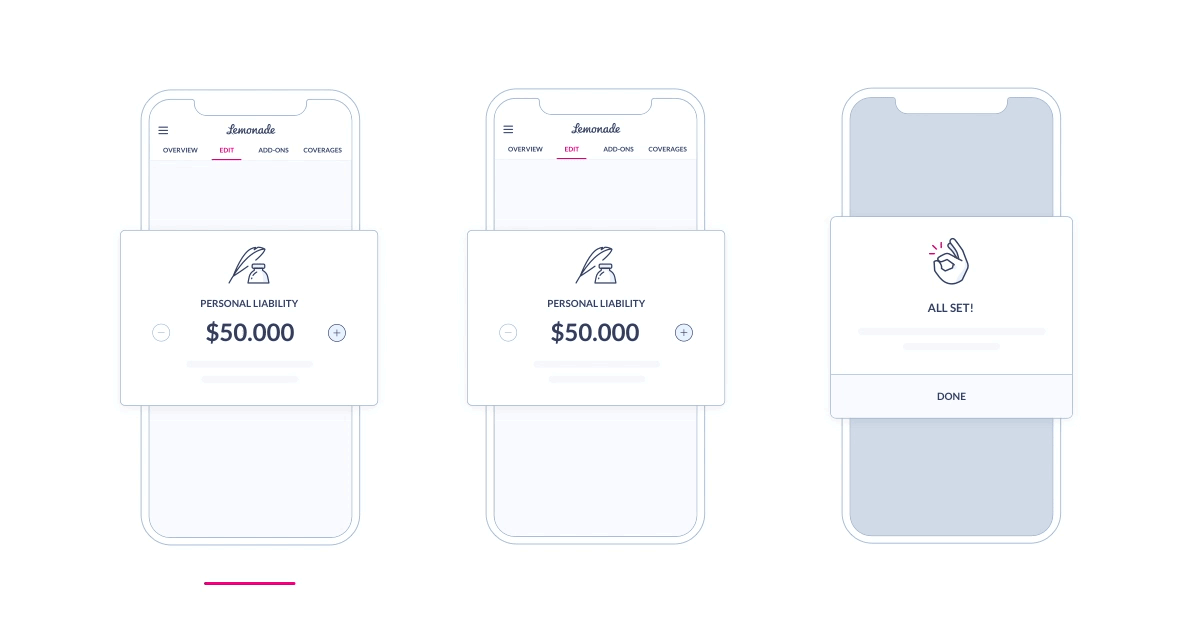 Medical Protection
Your insurance provider covers medical expenses if your guests get injured at your place, or if you accidentally hurt people outside of your home as well. Note that your renters insurance policy does not cover medical payments if you or your roommates are injured—only non-residents and guests.
Is Las Vegas renters insurance required?
While there's no Las Vegas law requiring that you purchase renters insurance, your landlord might specifically require it. And if your lease specifies that you need renters insurance, well… that's that.
The good news is that it's easy to sign up for an affordable renters insurance policy with Lemonade. When you get renters insurance, you'll thank yourself later if your stuff gets stolen or damaged! When signing up, your landlord might request they be added as an 'interested party' on your policy.
This just means they'll be kept in the loop when you make any policy changes—or if you cancel your policy. It's super easy to add them using the Lemonade app.
How much does renters insurance cost in Las Vegas?
On average, renters insurance in Las Vegas will set you back around $16 a month, or around $192 a year.
The exact cost of your renters insurance will depend on your personal property coverage amount, your liability and medical bills coverage, your deductible, as well as any Extra Coverage you might want to sign up for (more on that below).
What's the right amount of coverage to get?
There's no easy answer to that question. Renters insurance rates depend on how much stuff you have to cover and what it's worth. As mentioned above, your policy has a few main categories: Contents (your stuff); Loss of Use (temporary living expenses); and then personal liability and medical bills.
You're able to set the coverage limits for these categories when you sign up for a Lemonade policy. Lower coverage limits might save you a few bucks on the cost of renters insurance—but they might also leave you with insufficient coverage when you have to make a claim. You'll also need to figure out your deductible. It's a balancing act, and one that requires you to think about your property and lifestyle. Take a few minutes to apply to see your renters insurance quote to get a sense of your insurance needs.
Also, if you've got valuables that are especially pricey or important—things like engagement rings, fancy cameras, musical instruments, or artwork—you can add 'scheduled personal property coverage' for those items. At Lemonade, we simply call it 'Extra Coverage'—here's a bunch more info about that.
The best neighborhoods for renters in Las Vegas
Henderson
Henderson, Nevada is just 16 miles southeast of the Las Vegas Strip. It offers residents a high quality of life and was ranked the second safest city in America. Sunny year-round weather and warm winters make living in Henderson feel like a year-round vacation. Over twenty planned communities can be found in Henderson, so it's worth looking into the different options and finding the one that suits your needs. The average cost of a rental in Henderson is $1,782 according to RentCafe.
Henderson boasts beautiful outdoor spaces including fifty outdoor parks and a dozen golf courses. Residents also enjoy tennis courts, swimming pools, and many miles of biking and nature trails. Nearby Lake Mead National Recreational Area is a great spot for fishing, boating, kayaking, and water skiing. The city's excellent school system attracts families, and there are lots of great shopping options in the area as well.
Summerlin
Summerlin is a planned Las Vegas community that has been rapidly growing in size. It sits at a higher elevation than other parts of Las Vegas, making it a pleasant few degrees cooler. Natural beauty surrounds you in Summerlin, with the Spring Mountain Range and Red Rock Canyon National Conservation Area right nearby.
Summerlin boasts over 250 parks, 10 golf courses, state-of-the-art recreational centers, a renowned medical center, and dozens of excellent public and private schools. Tivoli Village, Bocca Park, and Downtown Summerlin have great shopping and dining options. Summerlin attracts families, professionals, and retirees with its comfortable standard of living and many amenities. The average cost of a rental property in Summerville is $1,506.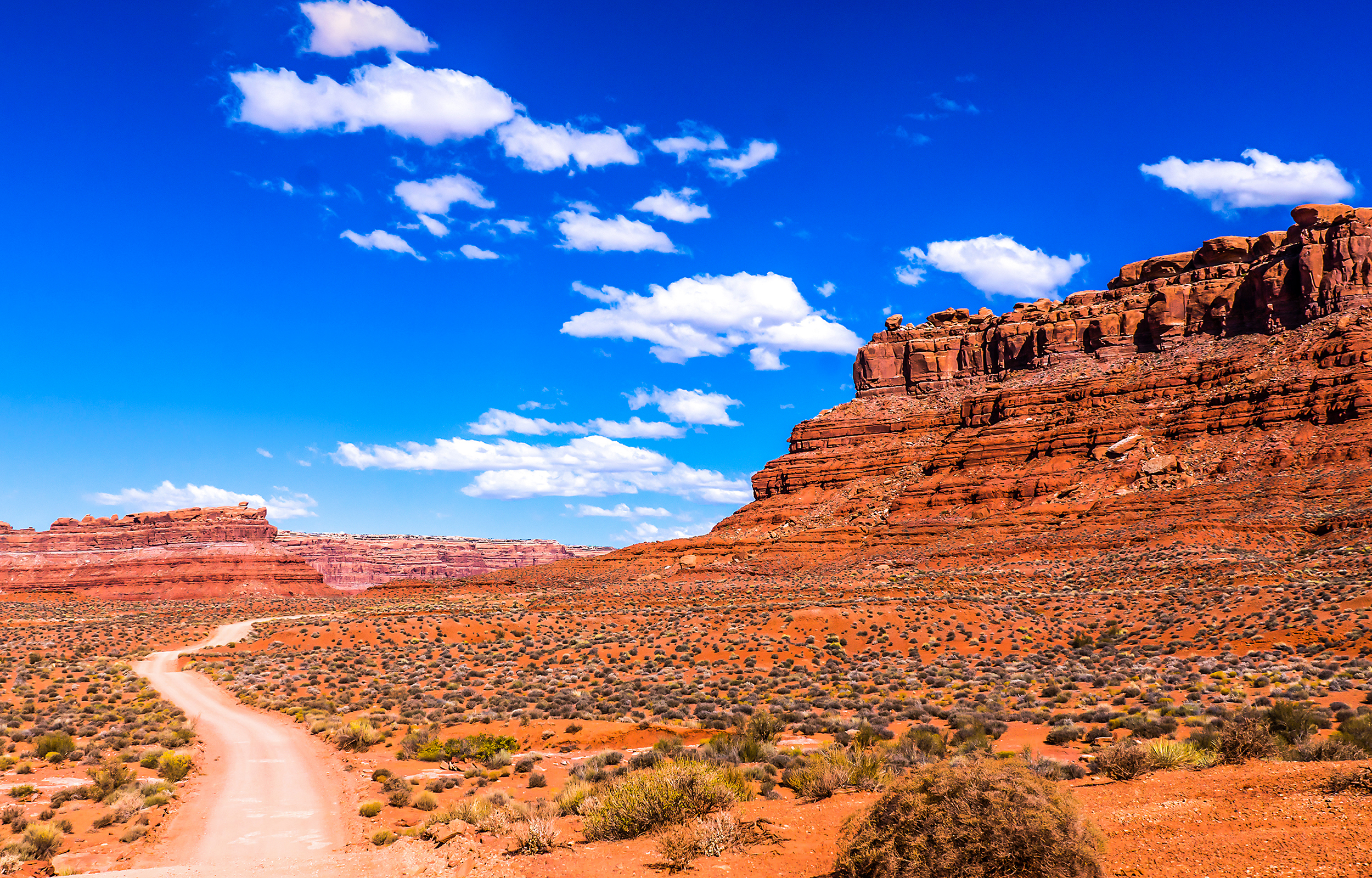 Peccole Ranch
Peccole Ranch is a friendly, picturesque Las Vegas neighborhood full of well-kept walking trails, parks, athletic fields, and a clubhouse with a huge pool. Some of the gated communities within Peccole Ranch have their own pools as well. Peccole Ranch has some of the best disc golf courses in Las Vegas. The neighborhood's Sahara West Library is the place to go for events, art exhibits, story hours, and plays.
There's a house for every budget in Peccole Ranch. Many sprawling single-family homes dot its tree-lined streets. You'll also find many condos, apartments, and townhomes in Peccole Ranch, where over half the residents are renters. The average rent on an apartment in Peccole Ranch will run you $1,665 according to RentCafe.
The Lakes
Just east of Summerlin, you'll find the community called The Lakes. Set around a series of manmade lakes and ponds, this Las Vegas community makes you feel more like you're at a waterfront resort than the desert. Residents enjoy a high standard of living, with amenities like water sports, walking paths, and convenient proximity to shopping centers. Large, manmade Lake Sahara is at the community's center. This is the only community in Las Vegas where residents have their own dock and private shoreline.
Right outside of The Lakes, you'll find Desert Breeze Park and Canyon Gate Golf Course. The neighborhood's 4,000 homes tend to be somewhat older and more established, and the streets are lined with mature trees. Private homes, condos, and townhomes can be found in The Lakes. RentCafe reports that the average cost of a rental in The Lakes is $1,665.
These Las Vegas businesses will make your rental a home
Not all of the lights in Las Vegas are neon! Northern Lights & Fans offers high-quality home lighting, lamps, and accessories to match your style and budget. The store offers a huge inventory of beautiful lights and fans. The store is also known for its attentive, professional service and competitive pricing.
Southshore Fine Linens is the place to go for luxurious, beautiful bedding for your Las Vegas home. Shop for gorgeous sheet sets, quilts, duvet covers, blankets, and throws and decorate your home with comfort and style. Southshore is known for high-quality fabrics and generously-sized sheets that stay put.
Somers Furniture has been furnishing Las Vegas homes and outdoor living spaces for over 30 years. Shop for beautifully designed, functional, and durable pieces for your poolside and patio and get them delivered free in just 2-4 weeks. Somers Furniture is known for attention to detail and impeccable customer service.
Random facts that make Las Vegas great
When Nevada legalized gambling in 1931, not everyone was happy. Some parts of the US even put forth a request to recall Nevada's statehood!
Las Vegas's Stratosphere is the tallest observation tower in the United States, at 1,149 feet tall. It's also the second tallest free-standing structure west of the Mississippi River. If you're feeling extra daring, you can even bungee jump off of it!
The Las Vegas Strip actually doesn't fall within Las Vegas city limits. It's technically located in Clark County.
Las Vegas gets just four inches of rain a year, making the desert city one of the driest in the country, second only to Yuma, Arizona.