Philadelphia Renters Insurance Guide
Cover your stuff in the City of Brotherly Love.
Whatever brings you to this beautiful city, if you plan on renting your home, renters insurance is a worthwhile investment to cover you financially if something unexpected were to happen.
The City of Brotherly Love is one of the most exciting American cities to live in. As one of the oldest cities in the country, there's so much history to see: the Liberty Bell, Independence Hall and the National Constitution Center are just a few of them. However, the city is also well known for Philly Cheesesteaks, the Eagles, and the famous Rocky scene in which Sylvester Stallone runs up the steps of the Philadelphia Museum of Art.
In this article, we'll take you through the basics of renters insurance coverage, and also go through some of the coolest things to see and do in the City of Philadelphia.
Here's what we'll cover:
What does your renters insurance cover in Philadelphia?
Okay, so you know that investing in a renters insurance policy is a great idea, but you're probably curious about what it actually covers, the cost of renters insurance, and what makes it so important. Let's break your coverage options down.
Personal Property
'Personal property' coverage makes sure your personal belongings are protected, whether you're relaxing at your apartment or visiting Pennsylvania's other major city of Pittsburgh. So if your living room furniture is ruined due to water damage from that burst pipe, or your phone is stolen while you're taking a trip to Berlin, your renters insurance policy provides peace of mind that you're covered.
Loss of Use
What about if disaster strikes? If you can't stay at your home because of covered losses (like a fire or windstorm), your 'loss of use' coverage provides reimbursements for temporary housing and additional living expenses such as food, laundry, hotel parking, and more.
Liability coverage
If someone is injured in your apartment, or anyone on your policy causes damage to someone else's property your insurance company should have things like legal fees, property damage and water damage covered.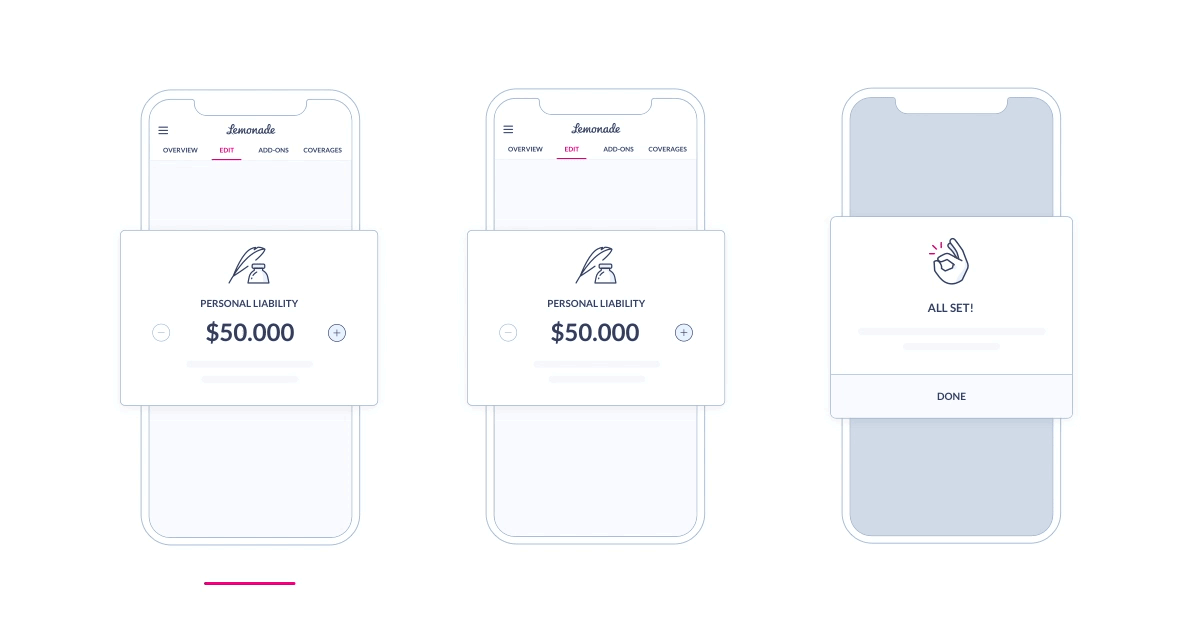 Medical Protection
Your medical insurance provider covers medical expenses if your guests get injured at your place, or if you accidentally hurt people outside of your home. Note that your renters insurance policy does not cover medical payments if you or someone residing with you are injured—your renters policy only covers non-residents and guests.
Is renters insurance required in Philadelphia?
While there's no law that requires renters to purchase renters insurance in Philly, your landlord might specifically require it. And if your lease specifies that you need renters insurance, then you are obligated to purchase.
The good news is that it's incredibly simple to sign up for a renters insurance policy with Lemonade. Of course, you hope you'll never actually need it. But you'll thank yourself later if something gets damaged or stolen from your home. When signing up for Illinois renters insurance, your landlord might request they be added as an 'interested party' on your policy. This just means they'll be kept in the loop when you make any changes to your renters insurance coverage —or if you cancel your policy. It's super easy to add them using the Lemonade app.
How much does renters insurance cost in Philadelphia?
On average, renters insurance in Philadelphia will set you back around $17 a month, or around $204 a year.
The exact cost of your renters insurance will depend on your personal property coverage amount, your liability and medical bills coverage, your deductible, as well as any Extra Coverage you might want to sign up for (more on that below).
What's the right amount of renters insurance coverage to get?
There's no one size fits all answer to this question. It really depends on how much property you have as well as what it's worth. Our renters insurance policies have a few primary categories, including: Contents (your stuff); Loss of Use (temporary living expenses); and personal liability and medical bills.
Once you purchase a plan with Lemonade, you can customize it by selecting your coverage limits for each category. Lower coverage limits might save you a few bucks on your monthly premiums—but they might also leave you with insufficient coverage if you need to make a claim. You'll also need to figure out your deductible. Determining how much coverage you need takes is a balancing act. To help you get a better understanding, take a few minutes to apply to get a renters insurance quote and to get a sense of your insurance options.
Also, if you've got especially valuable items—such as engagement rings, fancy cameras, musical instruments, or artwork—you can add 'scheduled personal property coverage' for those items. At Lemonade, we call this 'Extra Coverage.' To learn more, take a look at this article.
The best neighborhoods to be a renter in Philadelphia
Manayunk
Sitting alongside the Schuylkill River in Northwest Philly, Manayunk offers residents a neighborhood feel in the middle of a large city. Not only are the homes beautiful with an affordable average rent price of $990/month, but there is a ton to do!
The Manayunk Arts Festival every summer is a great cultural activity offering residents art exhibitions, musical concerts, and a variety of food options. Manayunk also is the home to many quaint and boutique galleries and coffee shops, like The Spiral Bookcase and Volo Coffeehouse.
Northern Liberties
If you are looking for quality urban living, Northern Liberties, or NoLibs as locals call it, is a great option. Residents can easily get in and out of Center City with public transit, enjoy the great schools, and fantastic residents. Homes range from eclectic, contemporary apartments to brick brownstones and rowhouses and offer a median monthly rent of $875.
Northern Liberties offers an abundance of green space at Liberty Lands Park, a community space with gardens, playgrounds, and picnic tables.
Fishtown
Why does Fishtown make the list of best neighborhoods for renters? This once industrial fishing area has transformed into one of the trendiest neighborhoods in the city. While the average monthly rent of $1,939 is a bit higher than some other neighborhoods, lively bars, distilleries, restaurants, music venues, and local boutiques make this area a great place for young people to call home.
Fishtown also offers fantastic views of the Benjamin Franklin Bridge in beautiful Penn Treaty Park and urban gardens at Greensgrow. There is no shortage of things to do in this hip area of town!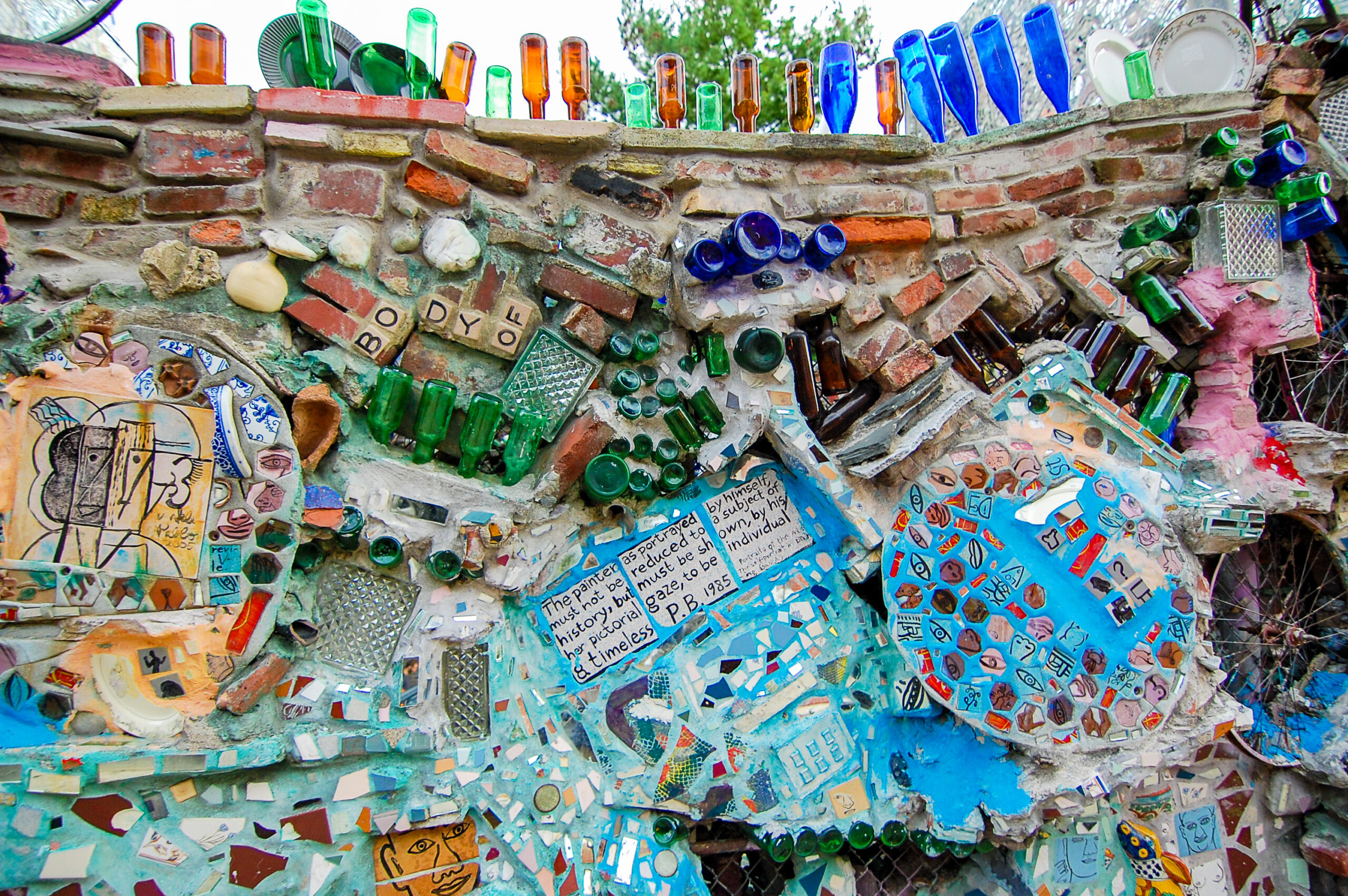 West Philadelphia
West Philly isn't just where the Fresh Prince of Bel Air calls home—it's also home to 200,000 other Philadelphians! This neighborhood offers an average monthly rent price of $1,964 in large apartments and old Victorian Mansion style buildings.
Families of all stages of life as well as young singles live here, and enjoy the urban vibe and diversity that West Philly offers. Residents will get to live among some of the famous Philadelphia murals, like The Silent Watcher by artist Faith XLVII and have excellent public transport options into Center City. West Philadelphia is also home to the county's first zoo, The Philadelphia Zoo, which houses over 1,300 different animal species!
East Falls
East Falls makes our list because of its more recent revitalization due to the large number of Temple and Saint Joseph's students that live here. Reasonable average rent prices of $1,500 a month as well as the trendy bars and restaurants that have popped up in recent years have drawn renters to the area.
East Falls also offers excellent outdoor space, including hiking and biking trails along the Schuylkill River Trail and Wissahickon Bike Trail. One of the most well known points of interest in this neighborhood is Laurel Hill Cemetery, which houses 33,000 burial sites dating back to the American Revolution. However, the cemetery also hosts concerts, film festivals and art exhibitions, creating an incredibly unique atmosphere that bridges the divide between modern life and the neighborhood's vibrant history.
These Philadelphia businesses will make your house a home
Omoi Zakka. Located in Old City and operating since 2006, this home decor and stationery shop sells Japanese-style products. The name translates to "thoughtful daily use goods', and is meant to provide shoppers with necessary yet delightful products to enhance their day to day lives. Shoppers can find unique, modern yet simple products for any room in their homes.
Grossman Furniture. Also located in Old City, this furniture store has it all. Get all the pieces you need to make your house a home here—from living room sofas to coffee tables, from antique bed frames to modern dressers, Grossman Furniture carries all major furniture brands and offers delivery all over the city and suburbs.
Brothers Fine Furniture. Opened in 1998, this furniture shop is located in West Philly and offers exceptional prices for their high-quality furniture. Brothers Fine Furniture believes everyone deserves to have a beautiful home, and even offers furniture financing if you don't want to pay in full. Check out their large selection of premium mattresses and entertainment centers!
Busybee Design. This one stop shop for all things interior design can turn any room in your home into an oasis. The staff are incredibly dedicated to helping buyers bring their home visions to life, from small projects to entire home renovations. They will also help you mold and solidify your idea for your home so that it's exactly what you want.
Random facts that make Philadelphia great
The first hospital in the country, Pennsylvania Hospital, was located in Philly. It was founded by Benjamin Franklin and Dr. Thomas Bond in 1751.
In 1988, the Philadelphia Eagles helped create the world's largest Philly Cheesesteak. It was the length of an entire football field!
Philadelphia's first business was a brewery called—you guessed it—the Philadelphia Brewing Company.
Philadelphia is the mural capital of the United States, containing over 2,000 murals around the city.
The Philadelphia Packet was the first daily newspaper in the country and existed from 1784 to 1790.
Philadelphia's City Hall is the largest municipal building in the United States.
The first American piano was built in 1775 by John Behrent.