Renters Insurance Pennsylvania
Cover your stuff in the Keystone State.
On the hunt for renters insurance in Pennsylvania? With Lemonade, finding the perfect policy is a breeze.
First of all, kudos for picking an awesome state to call home. Pennsylvania has a little bit of everything. You can choose the history and charm of Philadelphia, the quaint hippy vibe of New Hope, the natural beauty of Jim Thorpe, or the bustle of Pittsburgh (which we consider one of the best cities for young professionals, FYI).
Wherever you live in the Keystone State, you want to make sure you're protected by renters insurance. Life is unpredictable, and having an up-to-date policy puts you in a good position if something unfortunate happens to your stuff.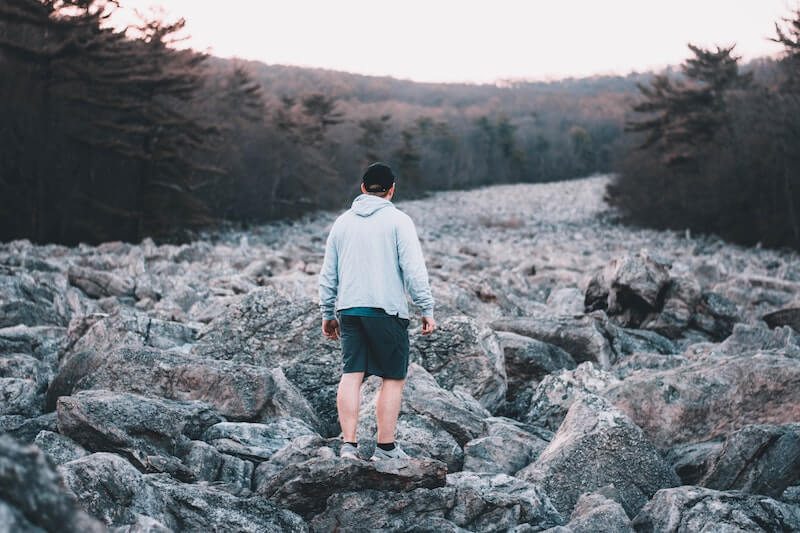 Don't think that it'll take a million years to get it sorted out, either. Finding affordable renters insurance in Pennsylvania is simple. With Lemonade, you can get a quote and policy in less than 2 minutes. Some people's policies cost as little as five bucks a month. And you can forget about having to fill out endless forms or wait on hold with a customer service agent.
What's more, with Lemonade, your leftover premiums are gifted to the charity of your choice. Pretty sweet, huh?
What does Lemonade's policy cover in Pennsylvania?
It's quite possible that you've heard what a great idea renters insurance is… but actually have no idea what the heck a policy entails. There's no need to pretend to have all the answers—that's what we're here for!
Basically, a renters policy hooks you up with the following benefits.
Personal Property
'Personal property' coverage protects your stuff, no matter where you are. You don't have to be at your apartment to be protected! Whether your furniture is soaked by an exploding water pipe, or your expensive computer is stolen while you're traveling abroad, your insurance will come in handy.
Loss of Use
If you have to leave your home due to covered losses (like a fire or windstorm), your 'loss of use' coverage provides reimbursements for a temporary place to stay. It should also kick in for additional living expenses such as food, laundry, hotel parking, and more.
Liability protection
You're hanging out at your Pittsburgh loft, and a framed Andy Warhol print falls on your buddy's head. You could be responsible for the costs that incurs. Oof! So if someone is injured on your property, or anyone on your policy causes damage to someone else's property or stuff, your insurer should have you covered.
Medical protection
If your friend needs to get stitches after being accidentally attacked by art, another component of your policy will be a real lifeline. Your insurer covers medical costs if your guests get injured at your place, or if you accidentally people hurt outside of your home as well. But here's a big thing to keep in mind: Renters insurance does not cover medical costs if you or someone residing with you are injured—only non-residents and people visiting.
Different coverage for different lifestyles
For example, you might have $20,000 worth of personal belongings, so you'll want to get $20k worth of personal property coverage (rather than the $10,000 minimum) to make sure you're adequately covered. Your landlord also might require you to have a certain amount of personal liability coverage. Don't worry, changing your coverage options is a lot less of an ordeal than it sounds, with Lemonade's Live Policy.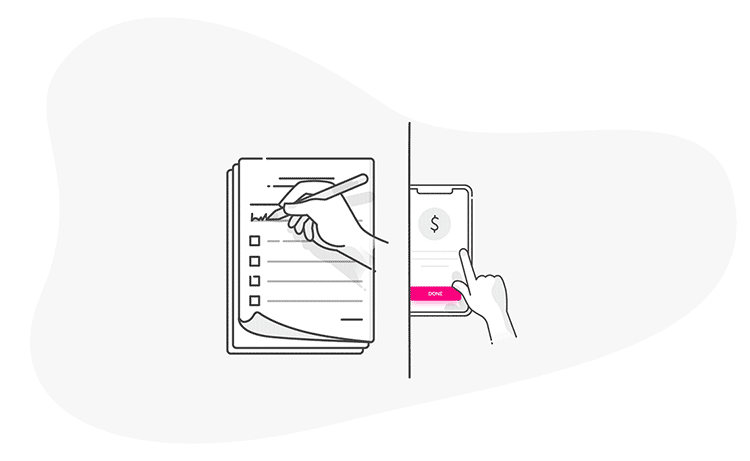 What does Lemonade renters insurance in Pennsylvania protect me against?
A lot of crazy things can happen in the world, from natural disasters to chaotic accidents. Are you covered against theft? What about hail, lightning, or smoke?
Your policy covers you and your stuff for damages (or 'perils' in insurance speak), including theft, fire, vandalism, and water damage from things like a pipe bursting in your Travers City apartment.
Here's a list of the perils that are covered under your base policy:
Fire or lightning
Windstorm or hail
Explosion
Riots
Aircraft
Vehicles
Smoke
Vandalism
Theft
Falling objects
Weight of ice, snow, or sleet
Accidental discharge or overflow of water or steam
Sudden and accidental tearing, cracking, burning, or bulging
Freezing
Volcanic eruption
Sudden, acccidental damage from artificially generated electrical current
Your Lemonade renters insurance quote in PA
Hey, we get it. When you think of a fun time, no one pictures "signing up for a renters insurance policy." And we'll admit that, with a lot of companies, it can be a total pain.
But we also want you to know that we've done everything possible to make the Lemonade experience smooth, fast, and even… pleasant. We've harnessed artificial intelligence and the power of our app to create a digital sign-up process that's quick and painless. Just head to the Lemonade app, answer a few questions, and AI Maya will crunch some numbers and give you a renters insurance quote instantly. No lame paperwork, no endless conversations on the phone with humans.
Maybe changes is simple too. If you ever need to tweak your coverage because your landlord asked you to, or if you realized your stuff is worth way more than you thought, you can do it on the app instantly using Lemonade's Live Policy feature.
And Lemonade's claims experience is instant, too. If anything bad happens, simply chat with AI Jim, our claims handling bot, and quickly tell him what happened.
Best part? All leftover premiums go to a charity you choose at the end of the year through our Giveback program.
How? Rather than making money by denying insurance claims, we take a fixed fee out of your monthly payments, pay reinsurance (and some unavoidable expenses), and use the rest for paying out claims. Then, we donate unclaimed remainders in our annual 'Giveback'.
This way, our Lemonaders enjoy amazing coverage, and society gets a little push for the better. It also means that, unlike traditional insurance companies, we're not in conflict with our customers, so we're happy to pay claims quickly and with no hassle.
Is renters insurance required in Pennsylvania?
Yeah, yeah, we can tell you a million times what a smart move it is to get renters insurance, but maybe you're just curious if there's a law saying you have to get it. The short answer is no. That said, many landlords do require their tenants have renters insurance… and you are legally acquired to follow your lease. So in those cases, it's a must.
Most landlords and property managers require you to provide proof of your policy before you sign your lease. Sometimes, they'll also ask for proof of insurance each time you renew your lease.
Why? Usually, landlords want to make sure you have enough personal liability coverage within your renters policy. They might also check to make sure you have enough personal property coverage for your stuff.
Your landlord might also ask you to list them as an interested party, so they'll be notified if you cancel your policy. That way, they can make sure you don't cancel your policy right after you provide proof that you have one. Nice try!
What's the right amount of coverage?
As we previously mentioned, your policy has a few main categories:
Contents (your stuff)
Loss of use
Personal liability / medical payments
The coverage amounts you choose for each category are up to you—tailor them according to what you need. You should choose your personal property coverage amount based on the value of the stuff you own, and how much it would cost to replace it.
What about setting your 'loss of use' coverage? Consider all of the expenses you could rack up beyond your normal daily budget (such as a place to stay, food, laundry, your commute, etc) if your home becomes unlivable for an extended period of time.
For a more in-depth look at this topic, check out this resource on how much renters insurance you need.
How can I lower my renters insurance rates in PA?
The key is to do what you can without cutting too many corners. For instance, getting a fire alarm for your house, or a burglar alarm system, will make your rates go down slightly. And meanwhile, you'll be protected against fire and theft, which is never a bad thing.
If you really want to save a few bucks, you can always change your coverage itself. If you choose less personal property coverage, or make your plan's deductible high, then your monthly premium payments will dip.
But you want to weigh those savings against what would happen if you ever need. to make a claim. Don't nickle and dime your way into having less insurance than you actually should, all for the sake of a super cheap monthly rate. Because in that case what's the point of a renters policy? Here's where you can learn more about the cost of renters insurance.
If you're eager to learn even more about the specifics of our policies, take a look at this comprehensive FAQ!