How Much Does It Cost to Replace a Car Door in 2023?
And is it covered by car insurance?
If your car door gets severely damaged in an accident—or falls victim to rust and corrosion—you'll have to start weighing your options about repairing, or even replacing, the door.
The average cost to replace a car door in 2023 ranges from roughly $500 to $2,500, but that price could jump to $4,000 or more depending on various factors.
Here's what we'll discuss:
When should my car's door be replaced?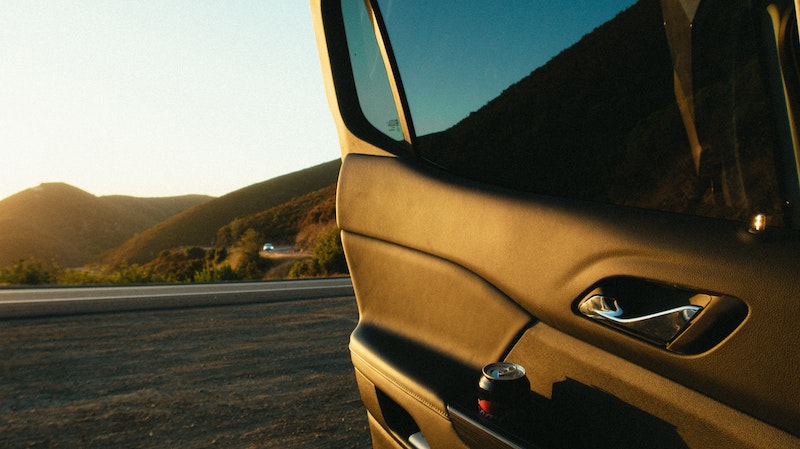 In general, if the extent of your car door's damage impacts the safety and integrity of the door's structure and mechanics, getting a new door is crucial.
Visible blemishes—like minor scrapes and dents—are less urgent, and can usually be fixed with a simple repair or paint job.
Keep in mind, though: Even if the door just has some minor blemishes, something more could be going on below the surface. For example, you might notice a pretty small dent, but the internal door parts or electrical components—like power windows, car door handles, or car door locks—could be affected too.
Let's take a drive through some common scenarios of damage that your car door might experience, and the typical outcome.
But if your car door is damaged, it's best to consult with a certified technician about the best course of action.
| Level of damage | Repair | Replace |
| --- | --- | --- |
| Minor dents or scratches | ✔️ | |
| Severe dents that affect the door's shape | | ✔️ |
| Rust spots or minimal corrosion | ✔️ | |
| Extensive rust leading to holes in the door | | ✔️ |
| Damage to a single electrical component | ✔️ | |
| Multiple failed electrical/mechanical components | | ✔️ |
| Minor paint chips or blemishes | ✔️ | |
| Severe paint damage covering most of the door | | ✔️ |
| Door is out of alignment but closes securely | ✔️ | |
| Door doesn't close or lock securely | | ✔️ |
| Damage around the door hinges | ✔️ | Depends on severity |
| Broken or cracked window (if door contains one) | ✔️ | |
| Structural damage compromising safety | | ✔️ |
What's the process of getting my car door replaced?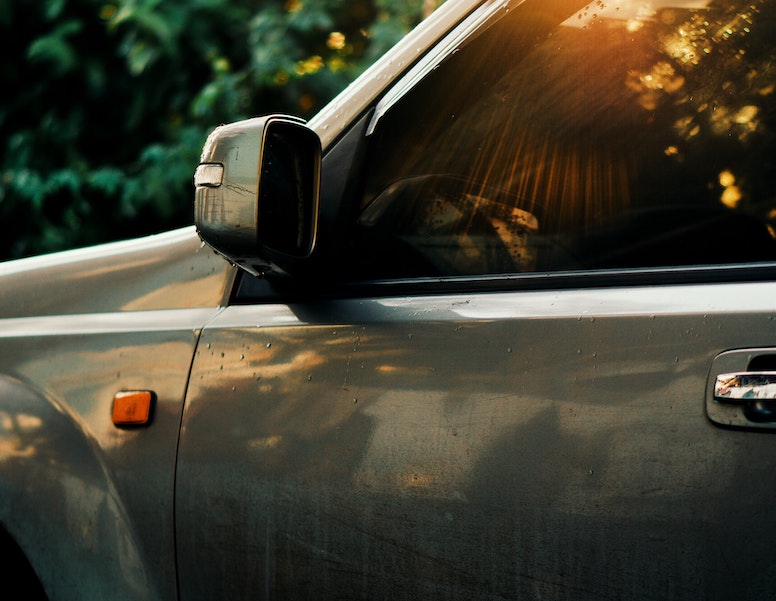 If your car door is damaged, it's crucial to get your car to a certified technician right away to assess the damage and either make any necessary repairs, or completely replace the door.
It's no secret that drivers are experiencing longer car repair wait times, so make sure to take some proactive steps to minimize delays.
Here are the basic steps you can expect during the car door replacement process.
Assessment
An expert from a repair shop or dealership will evaluate the severity of the damage to your car door. They'll be checking if the damage is just superficial (like minor scratches) or if there's deeper structural harm (like a bent frame).
Based on the assessment they'll recommend repairs, or a full-blown car door replacement.
Selection
If a new door is required, you'll have some choices to make—like if you prefer a brand new door from the dealership that matches your car's make and model, or a used door that might come with a smaller price tag, but may require repainting to match your car.
Installation
A professional will carefully remove the old door, making sure the door hinges and other parts are unharmed. The replacement door is then fitted to your car and the door locks, the car door handle, and electrical features are installed.
Finishing touches
Depending on the door you choose, it might need a paint job to match your car.
What factors impact the car door replacement cost?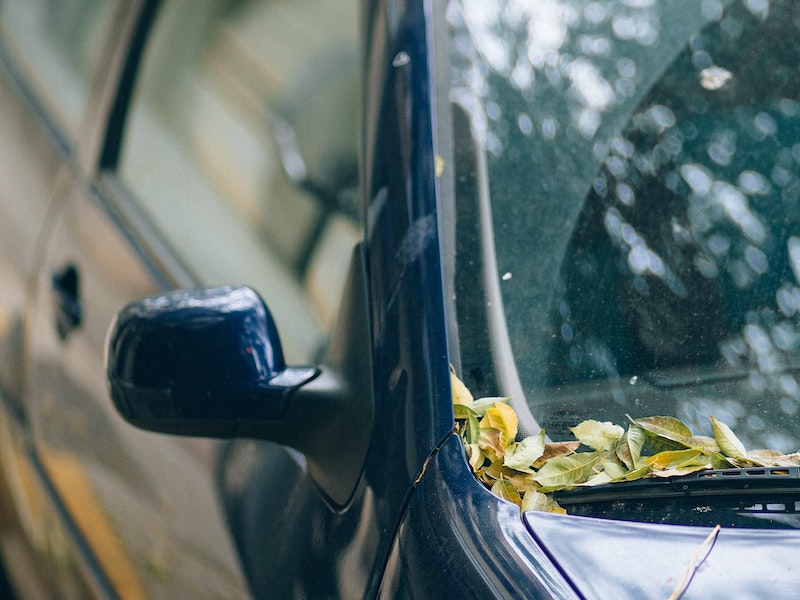 It costs about $500 to $2,500 on average to replace a damaged car door, and could be $4,000 or more, but there are several factors that can influence the final bill, including:
Extent of the damage: The repair costs for a minor dent, or a damaged door panel, might likely cost less than replacing the entire door.
Advanced features: Cars with features like power windows, soft-close mechanisms, special door lock mechanisms, blind-spot detection systems, and even custom ambient lighting tend to be more costly to repair or replace.
New vs. used door: A brand new car door might cost more than a used door, but opting for a used door could come with additional costs, like a paint job.
Location: Depending on where you live, and which repair shop or dealership you choose, the cost of labor and parts can vary significantly.
Does car insurance cover the cost to replace a car door?
If your car door was damaged in a covered incident, your car insurance company will likely help cover the costs to repair or replace the door. This type of damage would usually be covered under your comprehensive coverage, collision coverage, or uninsured motorist property damage coverage (UMPD)—depending on the type of incident. Your insurance likely won't cover normal wear and tear such as rust or corrosion though.
At Lemonade Car, it's easy to report your car's damage on the Lemonade app.
Picture this: Someone backs into the driver's door of your car in the REI parking lot while you're stocking up on dehydrated meals and rehydration tablets, leaving your door with a dent and some scratches.
You're bummed about the incident, and that the other driver only left a "whoops, sorry!" note on your windshield, but the damage to the outside of your car doesn't seem that bad. When you turn your car on though, you notice that the power windows are malfunctioning, so you take it to the repair shop and file a claim with your insurer.
The door ends up needing to be replaced and comes with a price tag of $3,000. This type of claim would likely be covered by your policy's collision and/or UMPD coverage—assuming it's considered a covered incident by your insurer. That means you'd likely get paid out by your insurer for the costs to replace the door. You'll just need to pay your deductible.
And don't forget: If you're trying to save some cash on your car door fixes by using a DIY approach, check your warranty, as any non-professional tinkering might void it.
Before we go…
Lemonade Car is a new kind of car insurance. We offer awesome coverage, we price policies fairly based on how much and how well you actually drive, we offer competitive car insurance quotes, and we use an empathetic approach to build an easy, hassle-free experience. 
Our great coverage and super fast claims resolution don't stop at Lemonade Car though. Did you know we also offer renters, homeowners, and pet insurance? Not only could you become eligible for our bundling discounts, but you can also manage each of your Lemonade policies—and file claims—through the same app you use for Lemonade Car.
---
A few quick words, because we <3 our lawyers: This post is general in nature, and any statement in it doesn't alter the terms, conditions, exclusions, or limitations of policies issued by Lemonade, which differ according to your state of residence. You're encouraged to discuss your specific circumstances with your own professional advisors. The purpose of this post is merely to provide you with info and insights you can use to make such discussions more productive! Naturally, all comments by, or references to, third parties represent their own views, and Lemonade assumes no responsibility for them. Coverage and discounts may not be available in all states.